International Travel May Not Resume Until WHEN?!
Courtesy Blake Snow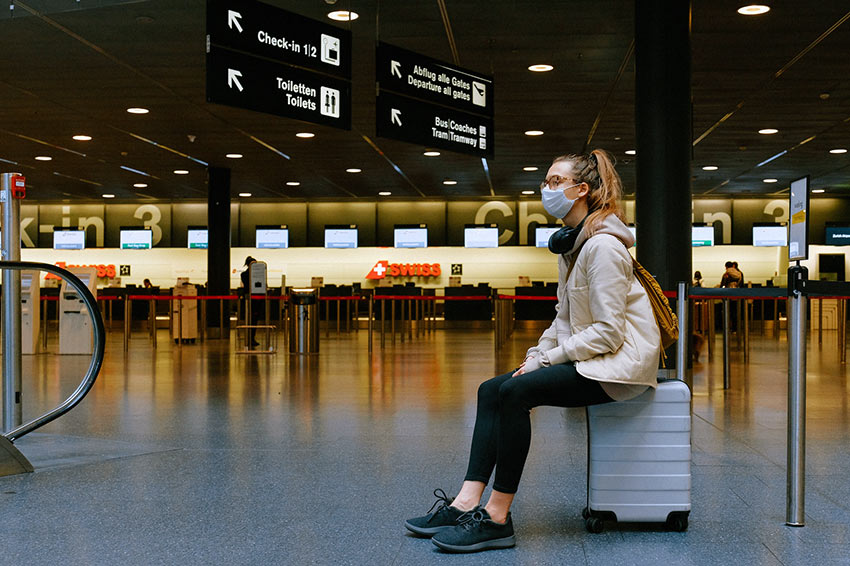 Shortly after coronavirus restrictions closed international borders last spring, I asked a dozen travel experts on when those borders might reopen. The immediate answer was discouraging: sometime in 2021 at the earliest. Many of those same experts accurately predicted, however, that domestic borders would reopen this summer and fall, which is exactly what happened.
So how have travel forecasts changed over the last half-year, if at all? Are there any silver linings or is there any good news on the horizon for those hoping to travel as we did in the past? And what will it take to regain access to the places we lost this year?
While there's no easy answer to those questions, this is what many of those same experts say now: Everything is subject to change in this hesitant, inconsistent new world.
International Trips by 2024?!
While Americans can technically travel to dozens of countries now, all but a few require 14-day mandatory quarantines, negative COVID tests upon arrival, special insurance or visas, or other legal hoops that make it difficult to freely enter.
In fact, at the time of this writing, there are only seven countries that currently allow Americans to easily enter with nothing more than a simple temperature check, declaration of health, or traditional visa (Mexico, Dominican Republic, Brazil, Turkey, Zambia, Belarus, and Albania). At the start of 2020, that number was upwards of 200.
So when will most of those borders reopen in a realistic, non-prohibitive way? After speaking with dozens of travel experts, agents, and tourism officials recently, the most optimistic ones predict Summer 2021 as the earliest for some (but not all) countries. The most pessimistic ones, including several airline CEOs, grimly predict that international travel won't return to previous levels until 2023 at the earliest, if not later.
"Travel, as we knew it in 2019, will likely not reappear for several years — perhaps not until 2024," says Mark Romig, chief marketing officer of New Orleans Tourism Marketing Corp. "Based on the most recent reports, I think we all should prepare ourselves for a long, slow but steady recovery with a lot of masks and social distancing through next year."
If the truth lies somewhere in between, as it often does, the smart money might be 2022 for that next big trip to the widest number of available countries with little to no mask-wearing or social-distancing measures in place. "Based on my clients, I believe we're looking at 2022 for European vacations," says Carol Kent, a travel agent that specializes in yacht charters. "In the meantime, it's smart to plan ahead and keep the love of travel going."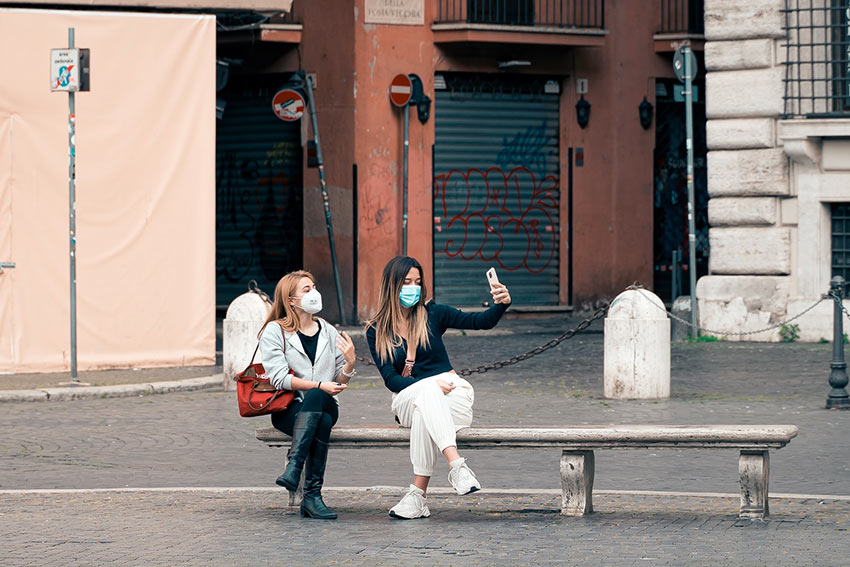 "Like Vacationing in a Hospital"
As international travel sorts itself out, the good news is domestic travel is bustling again. It might not be booming, but flights are increasing and domestic staycations, road trips, beach getaways, and appreciation for the great outdoors are nearing all-time highs.
Even some of America's most beloved tourist cities are crawling back to life. "Charleston's occupancy has increased 40% from the low point and our beach communities have been leading this demand," says Halsey Ash of Explore Charleston, one of the nation's most popular tourism destinations. New Orleans, too, is seeing similar rates, says Romig. While some cities, notably New York, are still thawing slowly, it's not unreasonable to expect a healthy domestic recovery by next year.
The problem — whether traveling domestically or internationally — is the number of mixed messages prospective travelers are getting from governments, health officials, and even everyday signals of daily life. That is: are we in a state of emergency (i.e. ongoing pandemic) or not? Am I still supposed to be staying home and staying safe or am I free to travel in a state of emergency?
"As long as people are worried about contracting the virus, bothered by having to wear masks and deal with longer wait times due to lower occupancy rules, I think that a lot of people will be hesitant on spending their money on half the experience," says Bob DiMenna, a travel podcaster from New York.
So long as there is disagreement or mixed messages to those answers, we'll never know for sure. That in turn rattles people's confidence in travel, even as domestic and international destinations begin to welcome them again with open, albeit restrictive arms.
One veteran Disney Parks designer recently described this phenomenon when he said, "You can't treat people like they are in a hospital." Although well-intentioned, both masks and social distancing create "a death spiral for the travel industry," he says, which has already laid off millions in America, with tens of thousands more expected this fall from Disney alone, not to mention additional airline layoffs.
In other words, if something doesn't look or feel like fun, a sizable amount of the population will be turned off from it and likely stay home.
Steps to Recovery
Make no mistake, Americans want to travel the world again. "During the month of August, searches for international travel were only 6% less than the monthly average for all 2019," says Mark Crossey, a U.S. travel analyst at Skyscanner. "This reflects the pent-up wanderlust that we all know is out there."
But whether for health reasons, financial uncertainty, off-putting safety measures, or general confusion on when and how to restart travel, most people still aren't booking. This is especially true of business travelers, which are a huge boon to travel in general and a necessary part for healthy airline, hospitality, and even attraction industries.
"Airlines are still reporting 75% declines in overall traffic," reports Scott Leazenby, a full-time travel blogger. "It's not as bad as when it first started, but airlines won't be healthy again until business travelers return." And it's scary to think how long that will take, he says, especially considering how well video conferencing works for businesses.
What's more, full recovery will likely take longer than expected as different people start accelerating at different times, much like the last time you waited forever behind a long line of cars, well after the signal light turned green. "Just because the virus starts to slow doesn't mean borders will instantly open up," says Alex Miller, a travel blogger from Texas. "The day after a vaccine is released won't make it any safer than the day before." It's going to take time to restart all of that, not to mention rebuild flight routes and rehire the many people that have lost jobs over the last half-year.
For better or worse, we pushed the emergency brake on a massive machine. It's going to require a lot of patience, resilience, and adaptability to restart that engine. Thankfully, this industry has a knack for seeing things through. "It's not in our nature to give up so easily," says Alex Ziselman, a travel advisor from New York. That's one of the defining traits of people who regularly cross borders and put up with disorienting situations in search of new experiences.
Before coronavirus, most people agreed that travel was worthwhile. Nowadays, many people are hesitant, even as tourism officials assure them of additional safety measures and/or plead with them to behave in ways that might not seem like fun to a sizable portion of the population. But one thing is for sure: neither travel nor society will return to 2019 levels until everyone is on the same page again.
Costa Rica Reopens to All US Residents November 1
Courtesy Laurie Baratti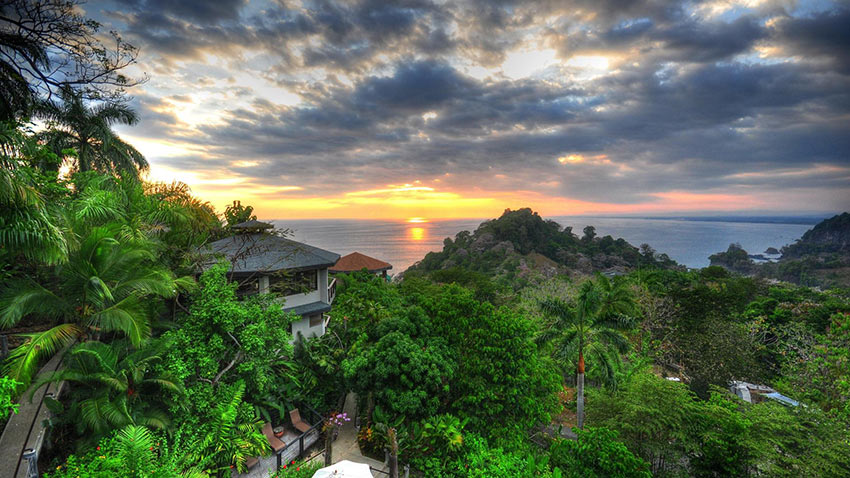 U.S. tour operator Costa Rica Dream Adventures (CRDA) excitedly shared the news that Costa Rica  will welcome residents from anywhere in the United States beginning on November 1. Previously, only residents of certain, approved U.S. states were permitted entry into the Central American country.
For 20 years now, CRDA has been serving the travel industry as one of the U.S.' main tour operators to Costa Rica, providing personalized vacations to individuals, couples, families and groups. The company's U.S. offices are located in Atlanta, Georgia, and its Costa Rican offices are in San Jose, providing 24/7 in-country customer support.
"These are the good news we have been waiting for. Our company has established new vacation protocols that will make travelers feel safe and secure that we will be there for them. Our services start from the moment our customers call until they take their flight back home. We're ready to meet again," said Arthur Salus, CEO of Costa Rica Dream Adventures.
CRDA has established new health and safety protocols amid the pandemic, which align with guidance from the Costa Rican government and the U.S. Centers for Disease Control and Prevention (CDC).
The UN World Food Program wins the 2020 Nobel Peace Prize
Alex Ward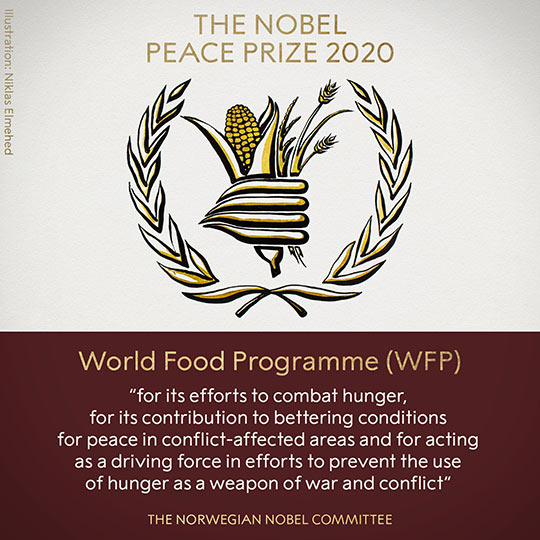 The 2020 Nobel Peace Prize was awarded Friday to the UN World Food Program (WFP), the world's largest humanitarian organization focused on providing sustenance to the hungry, for feeding the most vulnerable in times of conflict, and as nations — including the United States — mostly look after themselves.
The Norwegian Nobel Committee, which decides who or what deserves the honor every year, said the global body proved instrumental in combating starvation and poverty last year amid challenging circumstances.
"In 2019, the WFP provided assistance to close to 100 million people in 88 countries who are victims of acute food insecurity and hunger," the committee's announcement said, as "135 million people suffered from acute hunger, the highest number in many years. Most of the increase was caused by war and armed conflict."
Fighting around the world — in places like Yemen, Syria, and the Democratic Republic of Congo — accounts for roughly 60 percent of the world's food insecurity, according to a 2018 United Nations report. During wars, millions flee their homes, supply chains break down, and adversaries target markets and crops.
Hunger, then, is a weapon of war, and since its founding in 1961 the WFP "has made a strong contribution towards mobilising UN Member States to combat" its use, the committee said.
In May 2018, the WFP encouraged the UN Security Council to, for the first time ever, pass a resolution condemning the purposeful and illegal starvation of civilians during conflict. David Beasley, the WFP's executive director, said at the time the measure was a "huge step forward toward breaking the cycle of conflict and hunger that stands in the way of prosperity and peace for hundreds of millions of people."
It's hard enough to address those issues as bombs drop and guns fire. But during the Covid-19 pandemic, such relief efforts are even more challenging, even with the WFP's 17,000 staff and more than 20 ships, 92 planes, and 5,600 trucks at its disposal.
That's concerning, as about 9 million people die of hunger every year, more than from AIDS, malaria, and tuberculosis combined.
Shining a light on the scourge of starvation as wars, a global health crisis, and climate change curb access to food, then, was the committee's motivation behind this year's award. It's estimated that about 265 million more people will go hungry than if the WFP had greater resources.
It's for those and other reasons that humanitarian aid workers like Shantamay Chatterjee of CARE in India applauded the Nobel committee's decision. "This is a recognition of the need for robust development agencies to resolve critical gaps when addressing nutrition access, affordability, and availability in low-income countries," he told me.
The award is kind of a critique of Trump
One person who may not be happy with the Nobel committee's pick is President Donald Trump.
After receiving two nominations from right-leaning politicians in Scandinavia for brokering peace deals in the Middle East and the Balkans, he made his desire to win the Peace Prize clear. However, experts say the accord between Serbia and Kosovo didn't actually do anything, and the "Abraham Accords" signed by Israel with the UAE and Bahrain normalized and formalized ties that already existed.
Plus, there's just a logistical challenge: The nomination deadline for this year's award was February 1, many months before any of those deals were realized.
But the Nobel committee made clear Trump was never — and may never be — likely to win as the "America First" foreign policy he promotes is anathema to its worldview.
"Multilateral cooperation is absolutely necessary to combat global challenges," committee chair Berit Reiss-Andersen said on Friday in Oslo, Norway. "Multilateralism seems to have a lack of respect these days, and the Nobel Committee definitely wants to emphasize this aspect."
Trump is one of the main culprits of this trend.
Among other things, he continues to advocate for cuts to America's UN contributions. That's a problem, as Washington, DC, provides the WFP and other UN agencies with more money than any other world capital. When the US stopped funding the UN agency for Palestinian refugees in 2018, for example, the administration put around 140,000 people at risk of not receiving food aid.
It doesn't help that the US continues to assist the Saudi Arabia-led war in Yemen — which has resulted in hunger and illness for millions of Yemenis — because Trump vetoed a bipartisan congressional resolution last year calling for America's extrication from the conflict.
Trump also relishes telling the UN at its annual gathering that every country should focus on their own challenges, not global problems. It's a go-it-yourself attitude that has led to less multilateral cooperation during his four years in power, not more.
Those just aren't the actions of a Nobel Peace Prize winner.
Millions turn to Vox each month to understand what's happening in the news, from the coronavirus crisis to a racial reckoning to what is, quite possibly, the most consequential presidential election of our lifetimes. Our mission has never been more vital than it is in this moment: to empower you through understanding. But our distinctive brand of explanatory journalism takes resources. Even when the economy and the news advertising market recovers, your support will be a critical part of sustaining our resource-intensive work. If you have already contributed, thank you. If you haven't, please consider helping everyone make sense of an increasingly chaotic world: Contribute today from as little as $3.
US Travelers Not Included In Japan's First Wave of International Tourism Reopening
Courtesy Donald Wood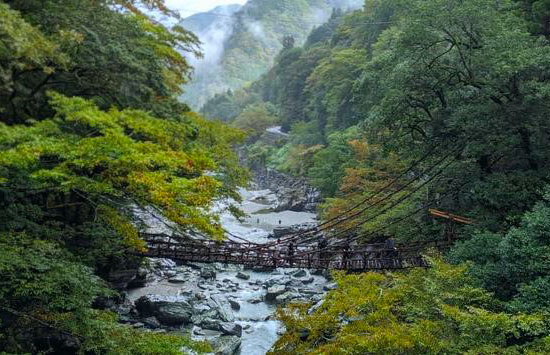 Japanese officials announced a new plan to reopen to international travelers from China and 11 other countries next month, but United States citizens will not be permitted to enter.
According to Reuters.com, local media outlets are report the 11 other countries and regions also include Australia, New Zealand, Singapore, South Korea, Taiwan, Vietnam and Malaysia.
As part of the Japanese government's plan, citizens are being asked to refrain from unnecessary and non-urgent visits to those 12 countries. The island nation currently bans travel to 159 countries and regions.
Earlier this month, Japan revealed a three-phase plan that will eventually see a return to tourism, but it only applied to visitors who are allowed to stay in the country for more than three months.
To enter, travelers must quarantine for two weeks and provide a negative COVID-19 test. This follows an earlier lifting of domestic travel restrictions, which were eased in May and offered a subsidy program to residents that provided deep discounts on travel within Japan.
American travelers who want to visit Japan when it opens to U.S. citizens will be happy to learn Lindblad Expeditions will offering sailings to the island nation for the first time in 2021.
The adventure cruise line revealed two new itineraries set to depart aboard the 102-guest National Geographic Orion next September, including a 16-day Coastal Japan: Imperial Dynasties and Modern Culture itinerary and a 15-day Sailing the East China Sea: Japan, Okinawa and Taiwan voyage.
Sarah Greaves-Gabbadon is a travel writer, on-screen host and self-described "Carivangelist," who goes to the beach and beyond to share the culture, lifestyle and personalities of the Caribbean with the world. Based in Miami, she creates content for outlets including Travel + Leisure; Condé Nast Traveler; Islands.com; AARP; Essence magazine; the U.K.'s Telegraph and Canada's Globe and Mail newspapers and is jetsetter-in-chief at Jet Set Sarah.