Raoul's 2 Cents
Welcome Home
It's Veteran's Day this Monday, November 11.
When I was a kid I played with GI Joe action figures. I built fortresses out of mud hills and created battlefields with green plastic soldiers. I watched war movies and thought it would be so cool to actually go to battle so I could put on camouflage paint, lob smoke screens and grenades and fire bazookas. When I was in High School I joined a military cadet training one summer … I signed up to be a man … to be one of the cool kids.  It was a physically grueling summer. On the first day we were out of breath after a half mile jog. We could hardly carry our fake wooden rifles. Every infraction translated to pushups, sit-ups or laps around the soccer field so after a week we developed real muscles and stamina. By the last day we were running with our rifles above our heads for miles and we were doing 50 pushups easily. We were quite proud of our accomplishments. We thought we had done it all to prove how strong we were but during the last night we got hazed. Yes, we were beaten up by the upper class men. We were in shock. We were blindfolded, then pushed into the "armory" where our sadistic officers took turns beating us up with stomach punches and paddles on our legs. Except for our heads and arms we had to cover our bruised trophies underneath our clothes for weeks. We were sworn to secrecy so I never shared this traumatic experience to anyone until I was already married. This was just make-believe army training but that was enough for me.
Ask a veteran about his/her time in active duty and chances are, he/she will want to keep that experience to himself/herself. You can only imagine how much more difficult it must have been at the actual battlefield where bullets zingged past … amidst the bloody sprays of his unfortunate comrades. Imagine the never ending nightmare of the hell he/she went through. Nightmares that continue to haunt veterans to this day.
I studied this in my Trauma Counseling class. People are familiar with PTSD or Post Traumatic Stress Disorder but we who study Biblical Counseling would rather call it PTSM — it is not a Disorder … it is not permanent. Instead, it is a Malfunction of the brain. Because through the deeper understanding of our relationship with God, even this is curable. We don't erase it from memory but we grieve through it and move on.
This Veterans Day, please thank our heroes for their sacrifice. Welcome them home.
TGIF people!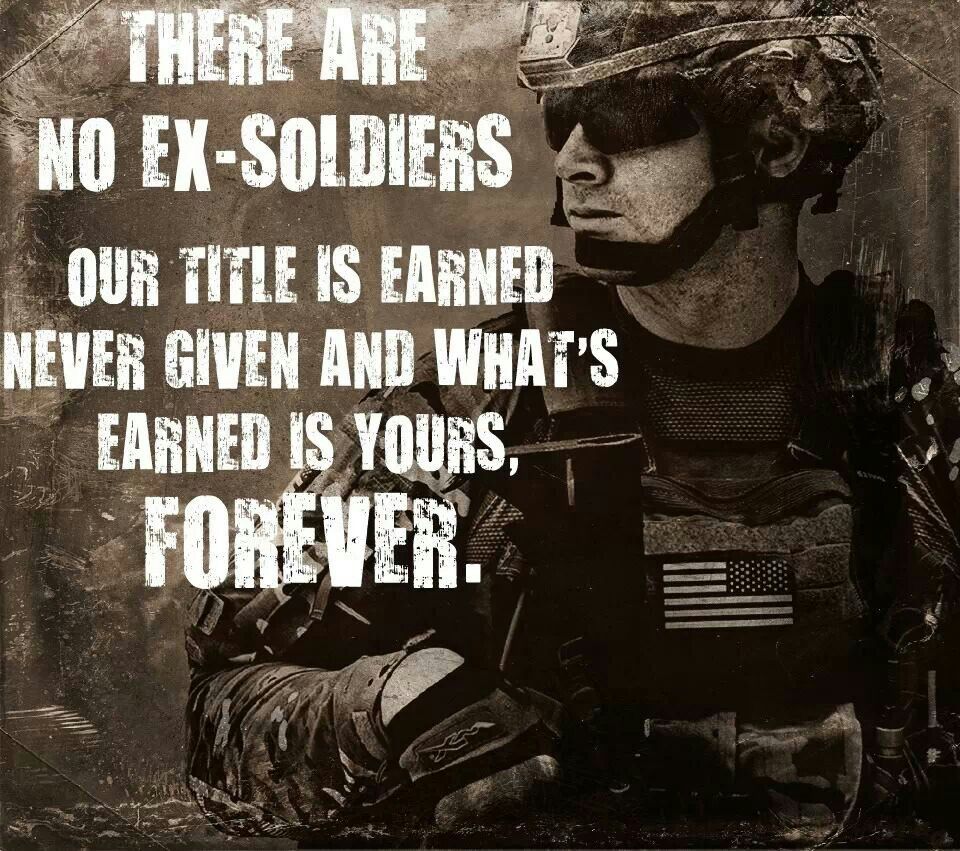 Joke of the Week
Thanks to Lois of Whittier, CA for sharing this joke.

Don's Puns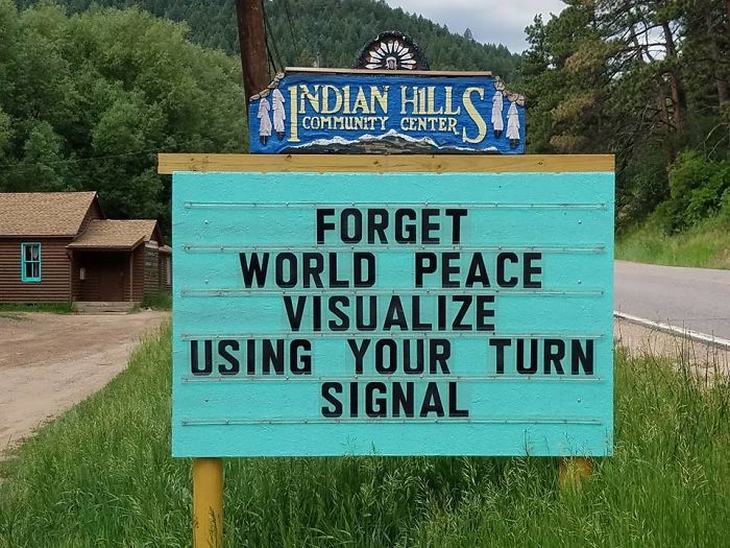 Funny Video
Sent by Dean Guzman of Vancouver, B.C.
TV Symbols
Shared by Art of Sierra Madre, CA
Parting Shot
Thanks to Don of Kelowna, B.C. who shared this: