Story by Ed Boitano; Photographs by Deb Roskamp.
Desert Hot Springs has long been a destination for rest and rejuvenation. Situated 20 minutes from Palm Springs' expansive golf courses, artistic rows of palm trees and desert estates, rustic Desert Hot Springs feels a world away. It is one of the few places on the globe with naturally occurring hot and cold mineral springs. The Mission Creek Branch of the San Andreas Fault bisects the wellness getaway where one side is a cold-water aquifer while the other a hot-water aquifer, naturally heated to temperatures as high as 180 degrees by geothermal forces thousands of feet below the earth's surface.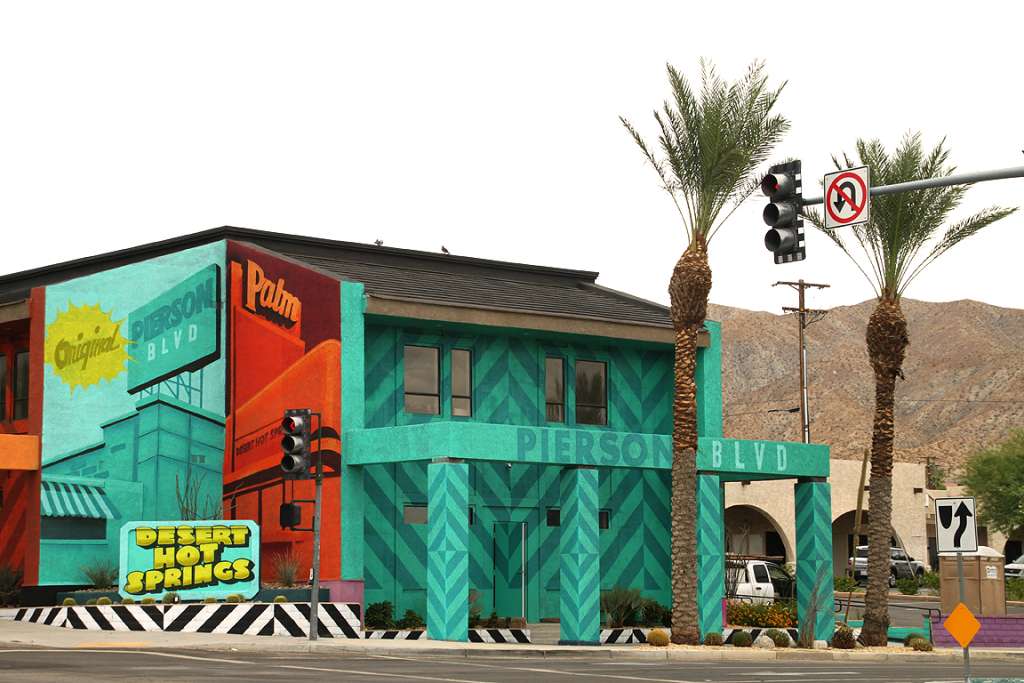 Unlike hot springs that have high sulfur content, Desert Hot Springs' hot mineral waters are pure and odor-free, so pure and odorless that you can drink it, which increases its medicinal values. Research told me that "balneology" – the study of the therapeutic benefits of natural mineral waters – is especially advanced in Europe and Japan, where balneologists have studied the healthful effects of geothermally heated mineral waters which reduce pain, increase mobility, blood circulation, cell oxygenation and stimulates your metabolism, ultimately rebalancing many of your own body's natural systems. My own scientific study revealed that soaking in a Desert Hot Springs' mineral water pool was something that I never wanted to leave.

Since 1995, the Desert Hot Springs Groundwater Guardian Team has been designated as a Groundwater Guardian Community, with the nation's first Groundwater Guardian Campus, taking voluntary steps in protecting its award-winning ground water resources.

Onsen Hotel & Spa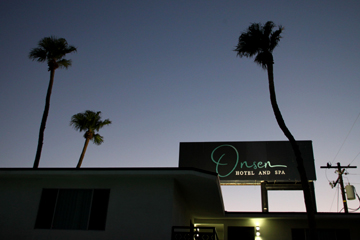 Upon my arrival at the boutique Onsen Hotel & Spa I was surprised by its serene surroundings. Snuggled in a residential neighborhood, this meant little traffic noise which helped to serve my quest for de-stressing. The front desk receptionist, Tracy Ayala, was waiting at the counter to greet me. She explained the history of the property where it had once been a hotel, an apartment building and then vacant until the official christening of Onsen Hotel & Spa on March 1, 2023. After pointing out the hotel's amenities – the reception area also serves as a breakfast room with complimentary omelets, fruit, cereal and pastries – I was directed to my two-bedroom stylish suite, complete with office and living room. Creature comforts included a big screen TV, coffee makers, and spacious bathroom and shower, refrigerator and endless bottles of water. But it was a dip into the crystal-clear outdoor pool spa that warranted my attention. Along with the on-site Jacuzzi, both fed by a mineral-rich aquifer, and the surrounding simple plant arrangements, the spa achieves a distinctly Zen aesthetic. For those with walking difficulties two ADA lifts offer an easy and accessible way to enter the pool and Jacuzzi. There's also a 24-hour fitness center and an on-site spa offering revitalizing massages and hydrating facials to cleanse your body and heal your mind.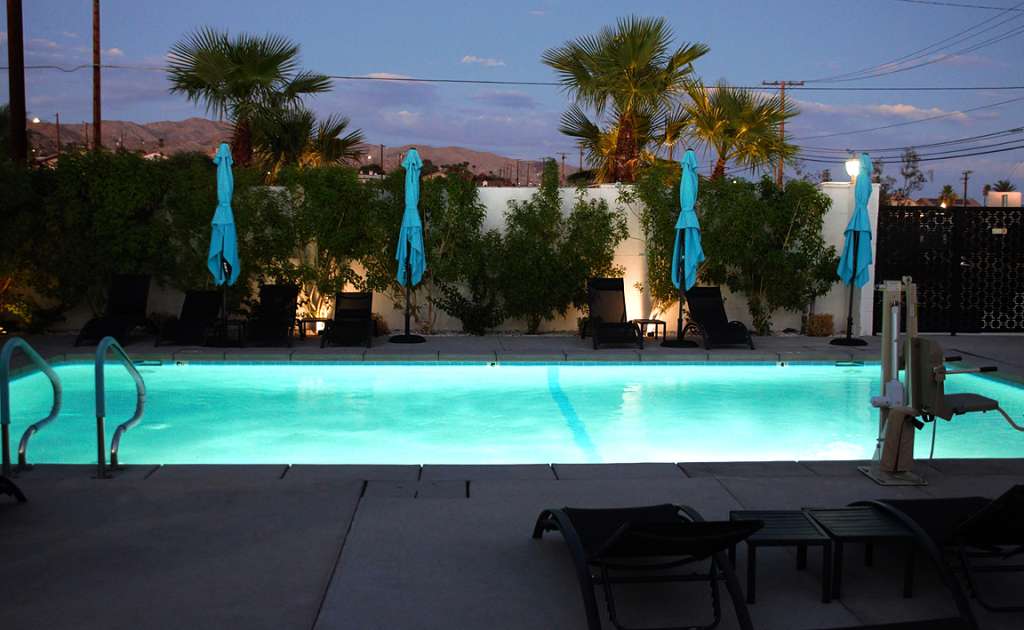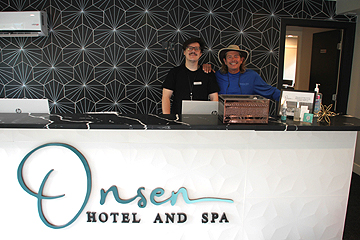 Later, I conversed with the affable manager John Hopp, a walking encyclopedia on all things Desert Hot Springs. He covered in detail the work required to turn the vacant property into a spa hotel. He spoke how the goal of Onsen Hotel & Spa was to make it like home-away-from-home for guests. He noted that half the travelers arrive from England, Italy, France, Spain and Germany, as well as South Korea and Japan, drawn to its therapeutic mineral-rich waters, pumped directly from beneath the earth. Onsen Hotel & Spa also proves to be convenient homebase for experiencing the splendor of Coachella Valley's stunning landscapes with its mountain slopes, panoramic views and wide-open desert expanses, all just outside your door. The property is near the Mission Creek Preserve, a protected part of the Wildlands Conservancy that includes lush wetlands, a perennial stream, and native flora and fauna. And the otherworldly terrain of Joshua Tree National Park is only a 40-minute drive away.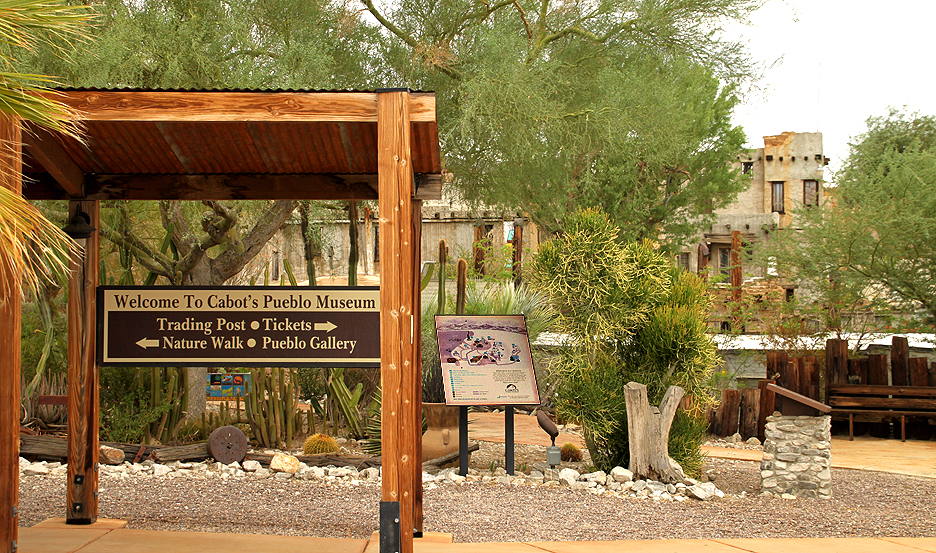 Cabot's Pueblo Museum
Just up the street from Onsen Hotel & Spa is Cabot's Pueblo Museum. This should be an essential component of your trip. In 1914, Cabot Yerxa (1883–1965) was the first person to rediscover and unearth the curative mineral waters of Desert Hot Springs. Then, only 600 yards from his home, Cabot dug a second well, delivering drinking water. Finding both the hot and cold mineral wells prompted him to name the area Miracle Hill.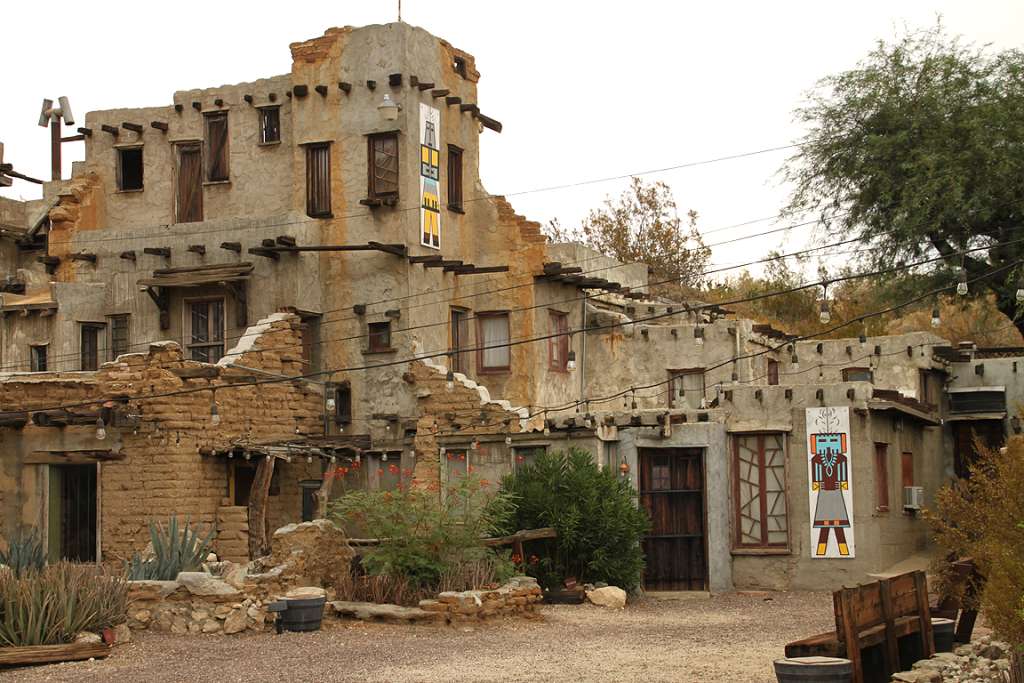 Cabot's Pueblo
In 1941 Cabot began construction on what would be his and wife's Portia Yerxa's home. Considered a marvel of engineering and design, the Hopi-inspired building is hand-made and created from reclaimed and found materials from throughout the Coachella Valley. His intention was also to make it into a museum, showcasing Native American art and artifacts, souvenirs of Cabot's travels around the world, displays on Native American Rights, and his own works of art. Today, 45-minute tours are available where you will visit the rooms of the Pueblo, experience the story of Cabot Yerxa and discover how he built his incredible home. This is also the best place to purchase gifts and souvenirs, with an array of indigenous art, jewelry, pottery, woodcarvings and Navajo blankets.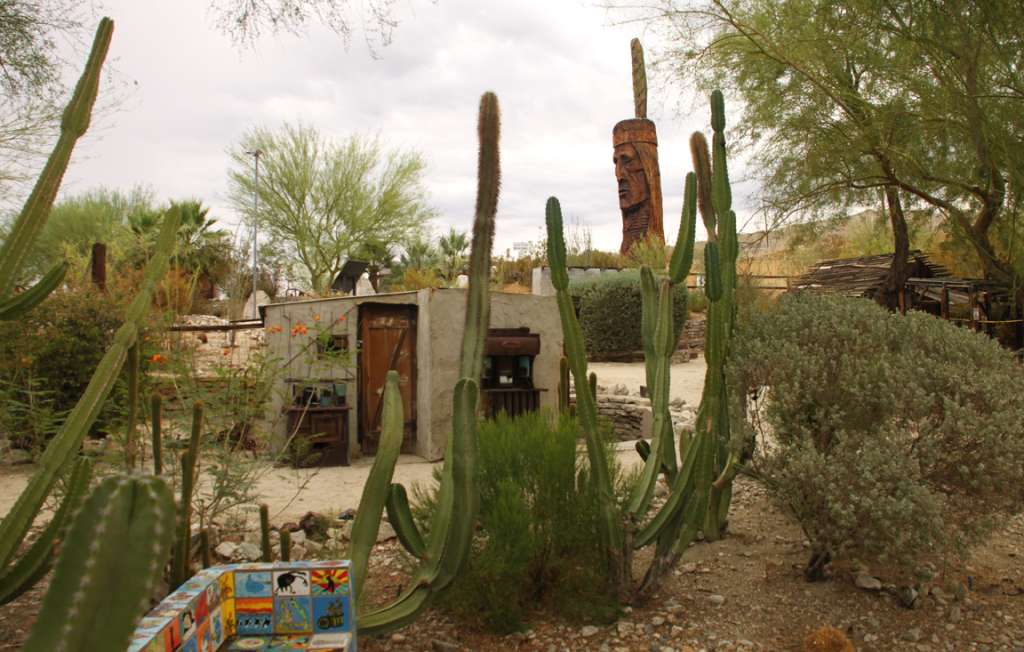 For further information
Desert Hot Springs: www.VisitDesertHotSpring.com
Onsen Hotel & Spa: www.OnsenHotelSpa.com
Cabot's Pueblo Museum: www.CabotsMuseum.org
For more on Oceanic's selection of properties: www.oceanicenterprises.com