Forever Friends
Early in the week, JJ, asked me if I wanted to go with him on an adventure. For a split second I recalled the few other times he popped this question. Each time I found myself in some life-changing far off place being used to help others. So when he the question came up, I knew it was going to be something unusual … something crazy.
"Do you want to come with me to Mexico and sail on my new yacht up to Long Beach California?" JJ asked. Keep in mind, JJ isn't rich but he knows his way around these kinds of arrangements so I was pleasantly surprised at his new bag of tricks. After checking with my wife, I told him I was game enough to go. I started planning what I was going to do. I was dreaming of Marlin fishing, communing with the dolphins, getting a tan on the deck, composing music with my guitar, illustrating on my iPad, enjoying sushi from my own catch. I invited my son who would definitely love this adventure.
But last night, JJ called and said he hired a professional inspector ahead and the news wasn't good. The inspector deemed the ship needed major repairs amounting to several thousands of dollars. JJ had to turn down the purchase offer. It is a good decision but we're still both disappointed.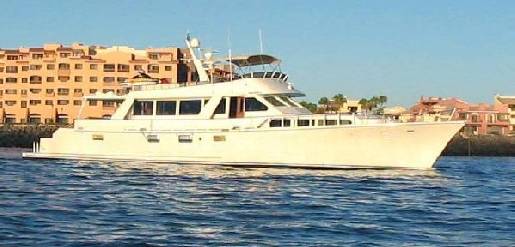 Even though it didn't happen, I feel so honored to have wacky friends like JJ who can dream of opportunities like this and invite me to enjoy it with them. You've had friends like them, right?
Throughout my life God has blessed me with amazing friends. They've come in all shapes, sizes, nationalities and interests. Very recently, I rekindled my friendship with Choy, my Grade School classmate, who found me through LinkedIn. About the same time, I re-bonded with my buddy Ed (one of my spiritual mentors) who is a fireman-turned-missionary. I coaxed him to start contributing articles about his missionary misadventures in TravelingBoy.com. You should read his stories, they are extremely funny. This morning, I hit it off with a new set of friends — a 30-ish Ju Jitsu instructor, and a 80-ish retired Navy Seal. Next week we are jamming at the Art Gallery of La Habra. Come and join us!
Of course the list doesn't end there. I've got my high school and college chums, my friends from my old job, my church mates, my fellow artists, my current batch of amazing business friends, etc.. whom I can pick up conversations as if it were yesterday. It's true that love and true friendship has no boundaries … no limits in time. When you give of yourself and expect nothing back in return, there is an overflow of undeserved kindness. I betcha, YOU can say the same about YOUR friends.
One day we will be in heaven comparing notes on how we lived our lives. One day we will be thanking our Lord for providing us good people who encouraged us and made living here on earth a joy.
Let's rejoice for having friends … always remember that they are a blessing from up above.
"My command is this: Love each other as I have loved you. Greater love has no one than this — to lay down one's life for one's friends."
— John 15:12-13
TGIF people!
P.S.
If you will be in the area, I could use your support. I will be one of the readers for the Grace EV Free Church his Sunday from 6 to 8 pm. I will be reading the lines of the "cup bearer." I'm nervous but excited. Be sure to say hello.
Eye Exam
Shared by Tom of Pasadena, CA

Three Ways to Fail A Drunk Test
Sent by Mike of New York

Kinda glad that the police got these drunks off the street before they caused any harm to themselves and others.

Playing a Giant Piano with Their Feet
Sent by Don of Kelowna, BC

Playing Volare! in Feet Major.

Amazing Sheep Light Video
Sent by Tom L of Pasadena, CA
This is an old video but I thought it was still pretty amazing how these sheep herders pulled off such a high-tech stunt with the help of their sheep dogs.
Don's Puns
From Don's collection of puns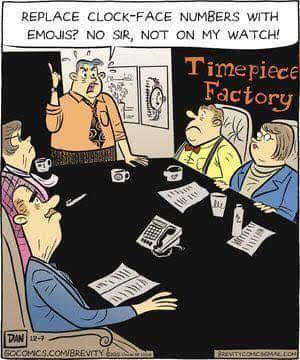 Parting Shot
Thanks to Naomi of North Hollywood, CA who shared this photo