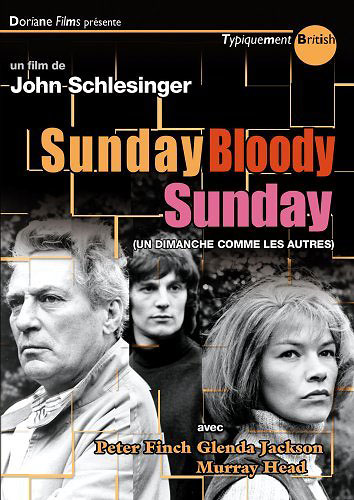 Director: John Schlesinger
Writer: Penelope Gilliatt (screenplay); Ken Levison (uncredited); David Sherwin (screenplay) (uncredited)
Cinematography: Billy Williams
Stars: Peter Finch, Glenda Jackson, Murray Head, Peggy Ashcroft, Daniel Day-Lewis (uncredited)
Sunday Bloody Sunday – A Look Back
By Walt Mundkowsky
Sunday Bloody Sunday has been praised to a pulp, and that is understandable; it looks so ostentatiously intelligent and restrained. It has no plot, but a set of circumstances: a bisexual triangle in which Bob, a young London artist, is having simultaneous affairs with Daniel, a middle-aged homosexual doctor, and Alex, a divorcee in her thirties who works as an employment counselor. At the end Bob leaves them both and heads for America.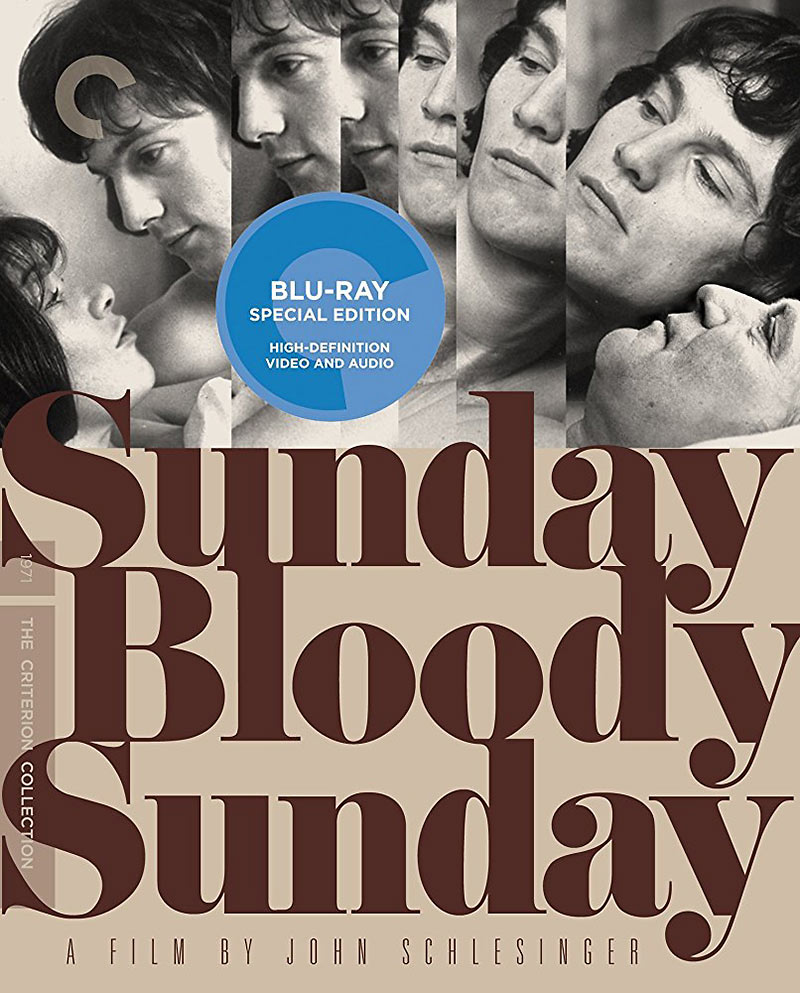 Director John Schlesinger reportedly used the approach associated with Alain Resnais in preparing this film; he asked Penelope Gilliatt, a writer with a definite and highly developed fictional world, to produce an original screenplay, and he influenced the work through discussions but did not contribute a single word himself. The result is of course no more a Resnais film than Midnight Cowboy was. Gilliatt's dialogue is mostly acute and precise, but the structure is faulty. Its theme, that people in love will settle for very little, is not much of an insight to sustain a 110-minute feature.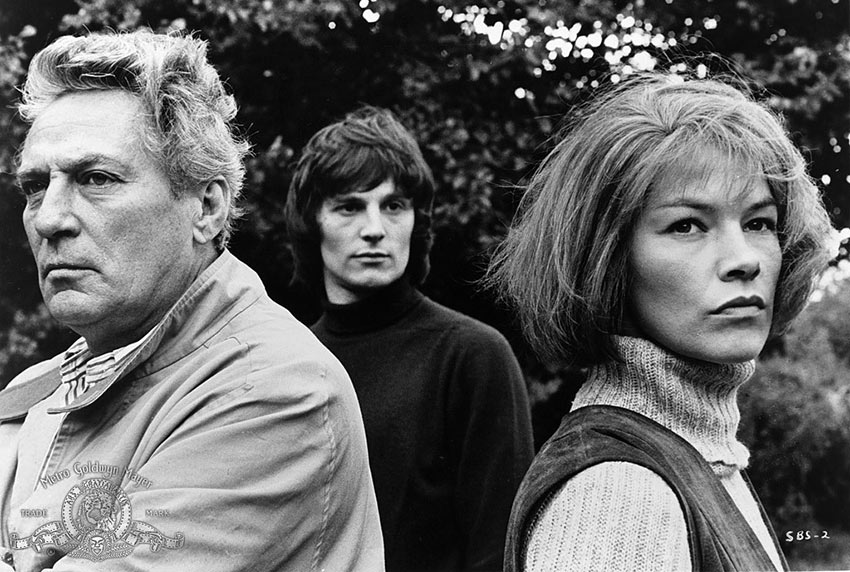 The thing about Schlesinger that finally alienates me is the lack of suggestiveness; he is determined to spell out everything, which may explain why reviewers prefer him to other, much more talented directors. When he employs the Resnais technique to get at what the characters are imagining or remembering, it flattens the material instead of enriching it; he doesn't leave the audience room for speculation. For me, his films have a very arbitrary vibe; I can sense the tumblers clicking into place. (For example, an afternoon in the park stands out for its note of such undiluted happiness that something nasty is bound to occur.)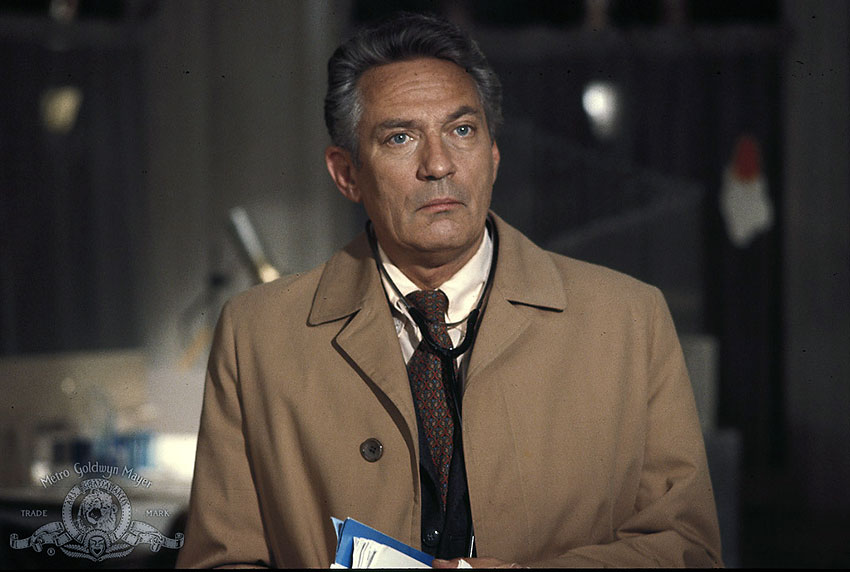 Schlesinger's instinct for pace is here less reliable than it was in Midnight Cowboy; on second viewing I found the film tedious. A few scenes come handily to life, particularly a horrible party at Daniel's house and Alex's one-night stand with an aging executive who has lost his job. But most of it remains on about the level of competent TV situation comedy: You check your responses to see if they match those of the characters, and that is all.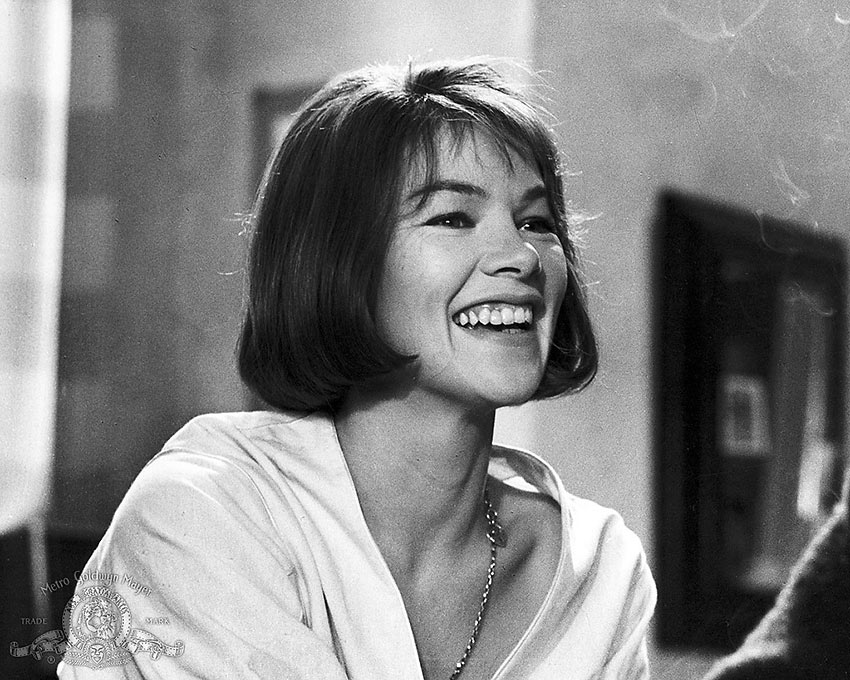 Much of the acting is excellent, as in all of Schlesinger's movies. Glenda Jackson is somewhat at odds with Alex, as the part evidently was conceived. She is easily the most complex and interesting of the trio — the only one who seems strongly dissatisfied with the relationship as it stands. Jackson's customary steel and tension appear to belong in a movie with greater dividends, but nevertheless she makes a powerful impression. Peter Finch's Daniel is a beautifully worked out performance, if anything a bit too beautifully worked out: It could use more edge and attack. The claims Murray Head makes on our attention are distressingly slight. If being at ease in front of the camera is acting, he is an actor. He renders the triangle more schematic than it actually is; the attraction Alex and Daniel feel towards him is a proposition we have to accept on faith. The smaller roles are superbly managed.
It may be that I have not done Sunday Bloody Sunday justice, but I have seen very little recently which left me so unmoved. Perhaps Bob reveals too much when he tells Alex, "I know you don't think you're getting enough of me, but you're getting all there is."