Raoul's 2 Cents
Window to the Soul
I got a lot of favorable comments from last week's blog. You can read some of them here.
Have you ever made eye contact with someone across the room and realized you both were staring at each other? I have. Have you ever looked away from someone across the room, only to sneak a second look when you thought the coast was clear and found that that person did the same thing? I have. Have you ever looked away from someone across the room, only to sneak a second look when you thought the coast was clear and found that that person did the same thing and then you stumbled on your face because you weren't looking where you should have in the first place? I have.
What is it about our distracting, unnerving "window to our soul?" Why do we connect as individuals in such a powerful way through our eyes?  I confess, I see people's souls all the time when I do my portraits — probably even more than an optometrist. While eye doctors examine the nerves, in my best days, I become sensitive to my subjects' aura, their personality … their souls. As an artist, I need to do this in order to capture their essence in paper. Most of the time though, I tone it down a bit. Otherwise, the connection will be too intense for me to focus on the initial impression … the vibes, of that person.
I've seen deep sadness, innocence, evil, troubled marriages, deep insecurity, many nervousness, uncontrollable laughter, lots of self-consciousness in my "little caricature office." There have been powerful bosses who could not stare into my eyes for fear that their sins would be revealed.
This phenomenon is hard to explain but, if you are interested, here's a link to a recent BBC article about eye contact.
I remember a recent artist, Marina Abramovic, did a live performance at the New York Museum or Modern Art. All she did was sit on her chair and people lined up to sit in front of her. No words were exchanged. They just stared. Fascinating experiment.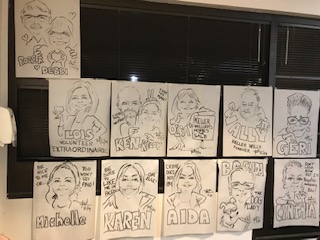 Last Saturday, I did caricatures of some important people of the city of  Duarte. It was fun and there was so much laughter. But one person stood out among the crowd. The minute she sat down to have her portrait done, her warm smile told me she knew me. It turned out that she had been a long time subscriber of this TGIF email and when she read that I was going to Duarte, she was determined to have her caricature done. We were immediate "old friends" and she opened up to me about very personal details of work and family. Alas, like everyone else, I only had 5 minutes to draw and chat.
Life's like that. We only get to chat for 5 minutes. The conversations with people we've known through our triumphs and tribulation in life — they last but a few minutes in God's time frame.
In your short time here on earth, how many "windows" have you opened? How many souls have you touched? Have you ever closed your window to the rest of the world? I have.
When I was in elementary school, I did not have any friends. I was alone. I was not happy. Then one day, I got into a fight with another loner. Both of us poured out years of frustration at each other. The next day, he invited me to play with him. He was the start of several windows being open to me. The thing about windows … when others allow you in, you have to allow them in too. Vulnerability is a scary but necessary line you have to cross in order to live life to the fullest.
Have you ever bared your soul and got hurt in the process? I have. Have you ever bared your soul and found your soulmate? What do you think?
When I look in Your Eyes
by Leslie Bricusse
from the movie Doctor Doolittle
When I look in your eyes, I see the wisdom of the world in your eyes
I see the sadness of a thousand goodbyes
When I look in your eyes
And it is no surprise, to see the softness of the moon in your eyes
The gentle sparkle of the stars in your eyes
When I look in your eyes
CHORUS:
In your eyes, I see the deepness of the sea
I see the deepness of the love
The love I feel you feel for me
Autumn comes, summer dies
I see the passing of the years in your eyes
And when we part there will be no tears no goodbyes
I'll just look into your eyes
TGIF people!
"Carry one another's burdens; in this way you will fulfill the law of Christ."
— Galatians 6:2
Joke of the Week
Our Friday joke of the week is a group effort. Originally, it came from Raffy of Buena Park, CA but I needed to rewrite it and the I got editing help from Lois of Whittier, CA. So it took 3 people to shape this joke. I hope you like it.

Video of the Week

Scottish Mom Reads Wonky Donkey
Sent by Don of Kelowna, B.C.
Watching this grandma is downright funny. She's enjoying it more than her grand kid. Reminds me of the book Lois and I created — Tom the Mouse. Quite a few of our friends have said how much fun they had reading it to their kids. Someone from Hong Kong bought 12 copies to share with her friends.
Wait! You STILL haven't purchased your copy?!?! What are you waiting for?
WATCH VIDEO
Don's Puns
From Don's collection of puns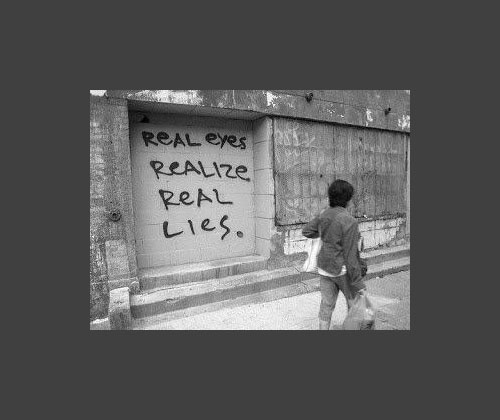 Heavy Thought of the Week
Sent by Rodney of Manitoba, B.C.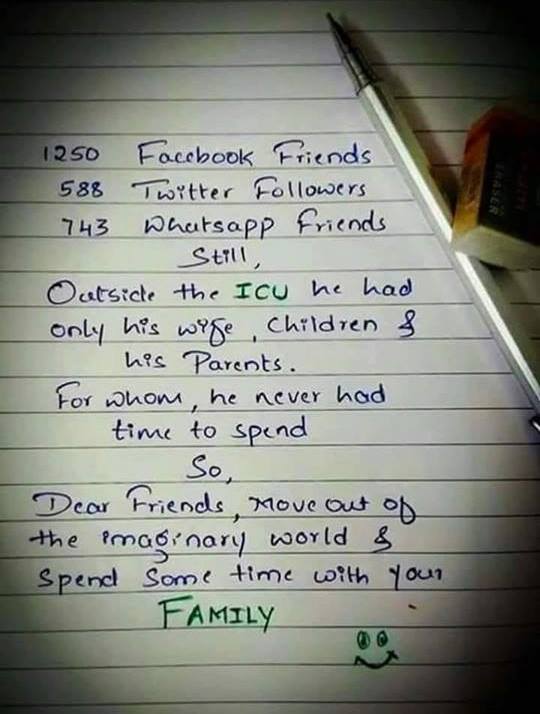 Parting Shots
Thanks to Naomi of North Hollywood, CA. who shared this
Several Americans have been seen sneaking into Canada.
Canada's Prime Minister has made the decision to build a wall.