This past weekend, foodies, fashionistas, and cultural enthusiasts gathered at Trotters Park for the 6th edition of Le Dîneren Blanc – Orlando.
Despite a postponement due to Hurricane Nicole, the sixth edition gave Orlando the chance to exhibit their fashion sense, displayed their classy taste for design and elegance and share their gastronomic delights. World-renowned for its photogenic moments, Saturday's Le Dîneren Blanc did not disappoint.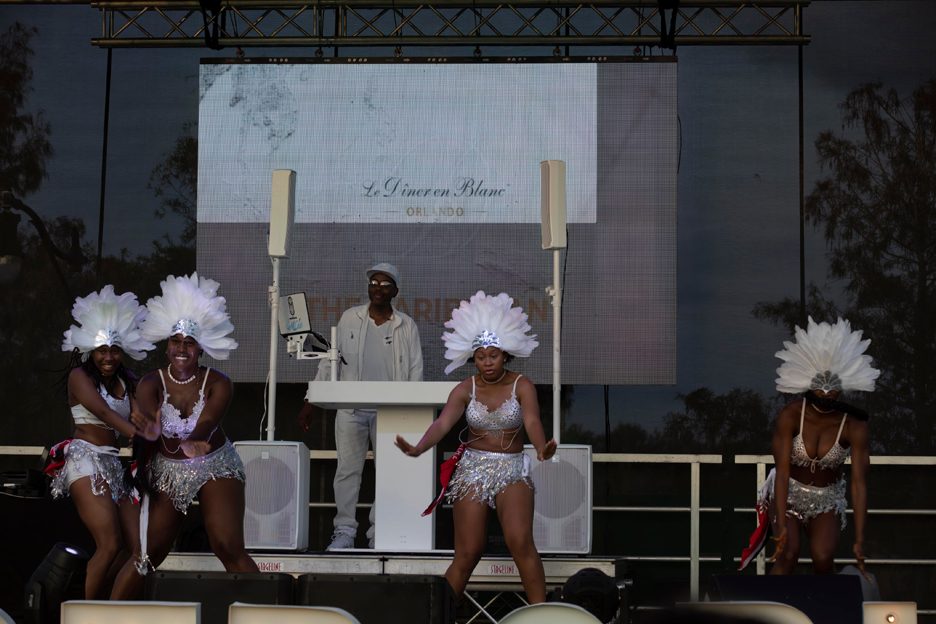 Together, guests dined, danced and celebrated as one while embracing this year's theme.
To complement the evening, the celebration welcomed live performances and exhibits inspired by world culture including a Havana themed cigar lounge, European Horse & Carriage Experience at sunset, Middle Eastern Belly Dancing and Brazilian Samba Performance to welcome guests upon arrival, South Pacific Fireshow during dinner time, and highlights of Caribbean and African culture throughout the evening.
Guests embraced the theme highlighting the best of world culture from their chosen attire to tablescape – all while maintaining the "white concept." It was truly a beautiful celebration and one that put diversity awareness and appreciation at the forefront.
After a beautiful dining experience, the traditional sparkler moment followed – lighting up the sky while opening the dance floor! Renowned Orlando personality DJ Emcee gave the audience much to enjoy with a high energy playlist that kept everyone on their toes all night long ending the night in pure excitement and joy.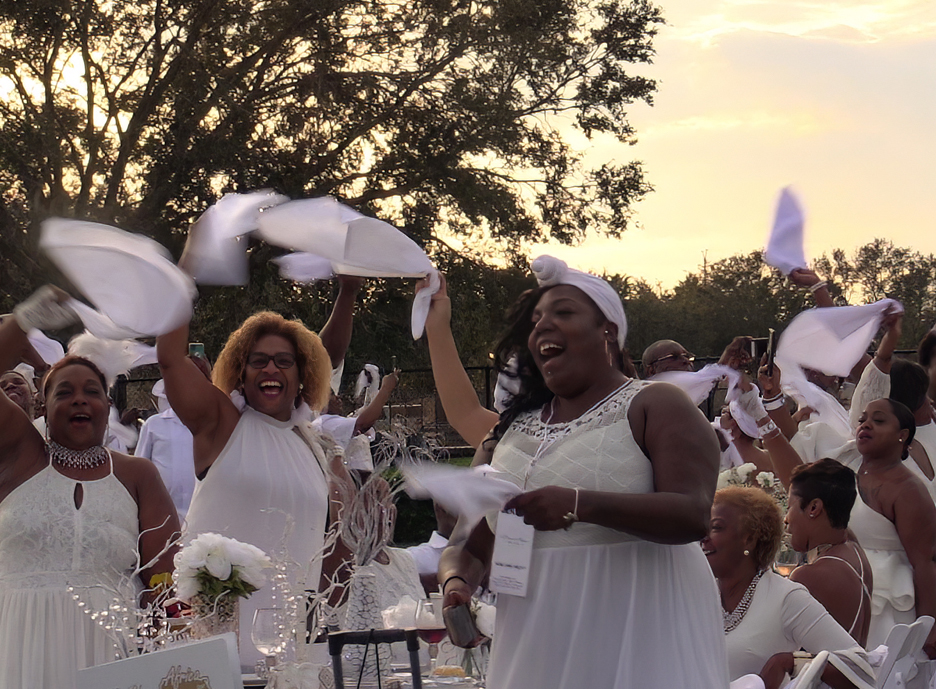 Launched in Paris in 1988 by François Pasquier and a handful of friends, Le Dîneren Blanc has become a global phenomenon and taken over 120 cities in 40 countries around the world such as New York, Miami, Sydney, Los Angeles, Buenos Aires, Vilnius, Montreal, and Nairobi.
Le Dîneren Blanc – Orlando hosts gratefully acknowledges Ticarme's Kitchen, Statement by Kreative Things, and Joyfully Planned – Galaxie Rides, as official local collaborators of the 2022 edition of Le Dîneren Blanc.
The Orlando event was helmed by devoted hosts Tash Johnson of Tash Johnson & Co. International, Fabie Reid of Modernique Events & Co and Lisa Greenwood. Together, they make J.A.G.A. Productions, also known as Just Another Grand Affair, an event management and consulting company that focuses on the production of large-scale grandeur functions in the Central Florida region.
Over the years, Le Dîneren Blanc has become a worldwide epicurean phenomenon. What was a "friends and word-of-mouth only" event has grown into an international phenomenon celebrated on six continents. Launched in Paris in 1988 by François Pasquier and a handful of friends, Le Dîneren Blanc de Paris marked its 30th anniversary in 2018 with a record 17,000 guests from Paris and around the world. While the technology behind the event may have changed over the years, the principalfueling this fanciful event has not: guests dressed in white continue to gather at a secret location for the sole purpose of sharing a gourmet meal with good friends in one of their city's most beautiful public spaces.
Headquartered in Montreal, Canada, Dîneren Blanc International is responsible for developing this secret posh picnic in more than 40 countries. Each event is headed by passionate local organizers who fell in love with the concept and wanted to bring it to their city, giving this rendezvous a local flair.
For more information and videos of Le Dîneren Blanc events from around the world, visit dinerenblanc.com.
To keep up to date on Orlando event announcements, visit orlando.dinerenblanc.com.
Video by Darrell Scattergood