Raoul's Two Cents: May 28, 2021
Out of This World
News flash! Aliens are real!
Yup!  Those nerds wearing aluminum foil hats have finally been vindicated. The presence of the elephant in the room of the US Defense Department has been officially recognized.  If you are not convinced that UFOs are real, you're way behind in the news. This is one news story that all the media outlets seem to agree on. 60 Minutes had an interview with a pilot who claimed UFO sightings was an everyday occurrence for a year. That pilot is just one among many. And this has been going on for years. This is a pretty wild admission of the limitation of 21st century science.
Garie, a good friend of mine who heads a satelite operation in the Philippines told me that they get messages from the US military surveillance all the time. "I'm really impressed. If anything is going on in the earth atmosphere, they know about it. They tell when there are near misses like ICBMs (Intercontinental Balastic Missiles) or falling space debris."  They know if something originates from Russia or China. So if the US Department of Defense say they do not know who these guys are … that doesn't seem comforting at all.
Men in Black, here we come. We don't know who you are, why you exist or why you expose yourself — I mean, what happened to your "cloak of invisibility?" Did you run out of "invisibility batteries?" Are you having fun at our expense? We know your technology can cause unimaginable destruction if you wanted to so we think you're here to observe … at least for now. (Boy, I'd love to see your "selfies." ) You can defy gravity and other physical laws. Why do you need to ride a vehicle in different models? — disk, round, triangular, silvery, greenish, quiet, loud, big, small, etc. there are many of you. Is one for cruising to pick up chicks — literally — as in "beam me up Scotty?" We're even open to the possibility that you walk among us. (Spielberg, Elon … are you one of them? Well, for Zuckerberg … we've always known he is one of them.) Sometimes I look in our dog's eyes and wonder if he is one of you.
What implications does the existence of UFOs have on Christianity? Could Jesus have been a UFO? Does God (a supreme being) really exist? If He does, is He the same God of Abraham? Is time travel possible? There's a smorgasbord of uncomfortable possibilities. The rules of the game of life have suddenly changed. The rule book I followed didn't say that our worlds would collide like this.
A quick internet research tells me that very few people in the church have dared speak about this authoritatively. (You can't blame them for their ignorance.) But just because we can't explain it … just because they are not explicitly mentioned in the Bible … it doesn't mean it isn't real. Most scholars believe that they are spiritual beings. And scripture tells us there is an ongoing spiritual battle. If you never believed in angels and demons, now is a good time to start.
So where should the Christian faith stand in all of this?  One of the more sensitive contemporary Christian songwriters, Sara Groves, shares my sentiments with her song "What do I know?" In her attempt to console an old widow whose husband had just passed away, Sara is at a loss for words because she has no answers for the woman's misfortune. But what she does know is enough to strengthen her faith:
Well, I don't know that there are harps in heaven,
Or the process for earning your wings.
And, I don't know of bright lights at the ends of tunnels,
Or any of those things.
But I know to be absent from this body is to be present with the Lord,
and from what I know of him, that must be pretty good.
Oh, I know to be absent from this body is to be present with the Lord,
and from what I know of him, that must be very good.
Share your thoughts.  Have you seen them? Write me … especially if YOU are one of them.
TGIF people! Have a great Memorial day weekend.
Raoul
"Accept what is, let go of what was, and have faith in what will be."
— Anonymous
Thanks to Peter Paul of South Pasadena, CA for this joke.

Original Art by Raoul Pascual
Video of the Week
Thanks to Don of Kelowna, B.C. Reagan should have been a stand up comedian.
Parting Shots
Thanks to Dean of Vancouver, B.C.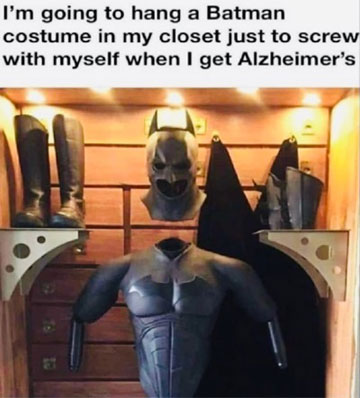 Thanks to Rodney of Manitoba, B.C.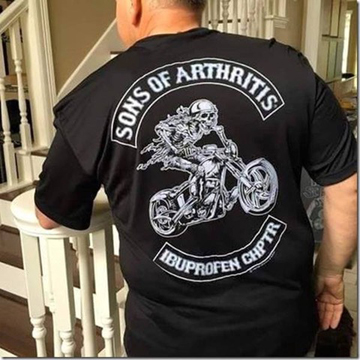 Thanks to Mel of Washington DC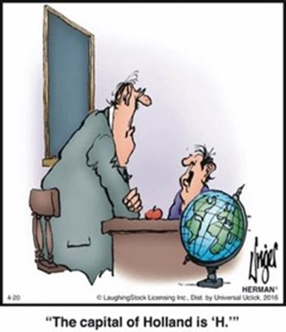 Thanks to Don of Kelowna, B.C.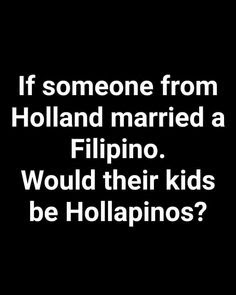 Thanks to Peter Paul of South Pasadena, CA for these timely alien jokes.