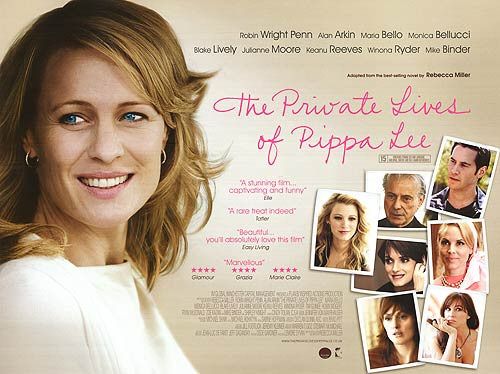 There are films that are destined to remain in the time frame in which they were shot, as the themes do not travel well into the future.  Then there are films that explore the human condition and continue to have universal relevance.  One of  those motion pictures is the 2009 The Private Lives of Pippa Lee, adapted from Rebecca Miller's book, who also directed with a soft, but steady hand   The compelling story is one that speaks for women who have never found their own individual "voices."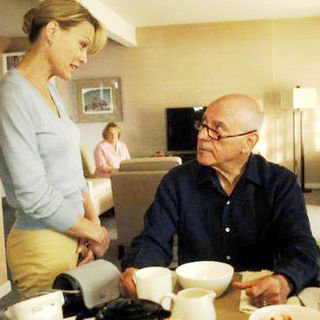 Pippa Lee, extraordinarily well played by Robin Wright, is a woman whose life has been defined by others resulting in her having no sense of who she is, and much like a chameleon, whose colors change to suit the demands of the environment, she becomes whatever is asked of her.  She is married to the much older successful publishing giant Herb Lee, played by Alan Arkin, an actor you can always count on to deliver a solid performance.  He's has several heart attacks and in the interest of living a longer life, he and his caretaking wife leave New York and move to the Marigold Retirement Community in Connecticut.  Akin to a Stepford wife, Pippa is serene, dutiful, caring, and loving, and is outwardly perfect in every way. Herb is not happy living in the Marigold because it reminds him that he is well on his way to dying, but his wife constantly reassures him that he will be fine.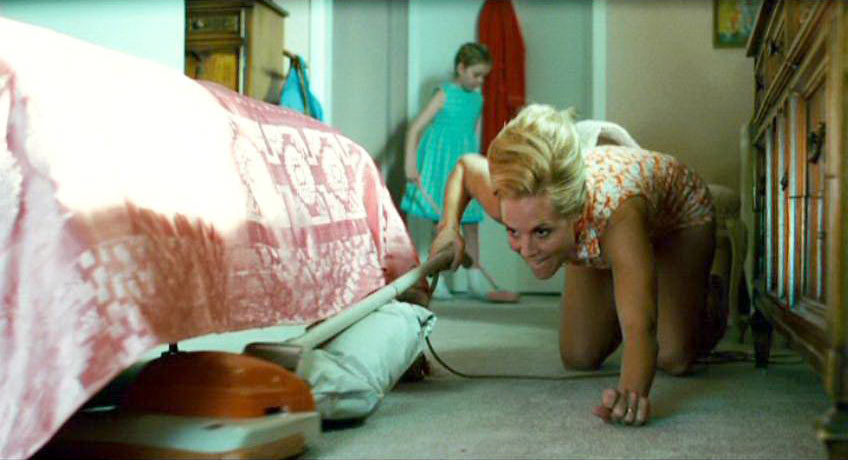 It seems that Pippa is pretty content with being a wife, mother, and good friend, but there is another narrative.  In a series of flashbacks, we see her as a little girl who grew up with a crazy, drug-addicted mother, Suky Sarkissian, excellently portrayed by Maria Bello. This fine actor captures the essence of a woman popping Dexedrine multiple times a day, which jet-propels her into the simplest task such as vacuuming.  For a short time, as a little girl, Pippa lived with her lesbian Aunt Trish characterized by Robin Weigert and her girlfriend Kat, brought to life by the one and only Julianne Moore.

In her late teenage years, Pippa has blossomed into a stunning young woman with absolutely no direction and an addiction of her own.  Skillfully acted by beautiful Blake Lively, we see the flamboyantly dressed 19-year-old meeting Herb at a wild party at his much young wife Gigi's opulent beach house.  He is clearly unfaithful and he and the young woman begin an affair.  Eventually, he wants to marry yet another "trophy wife."  His current wife, played by Monica Bellucci, agrees to a divorce but first wants them to all have dinner together at her home.  Her way of granting his wish is well, rather shocking.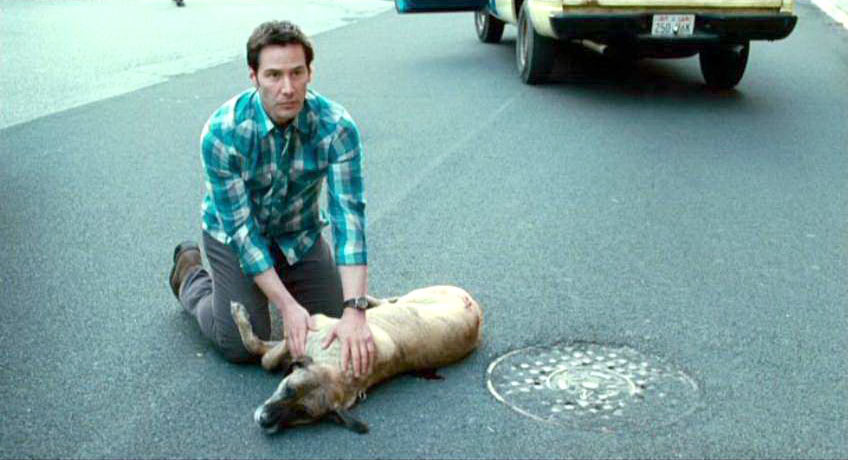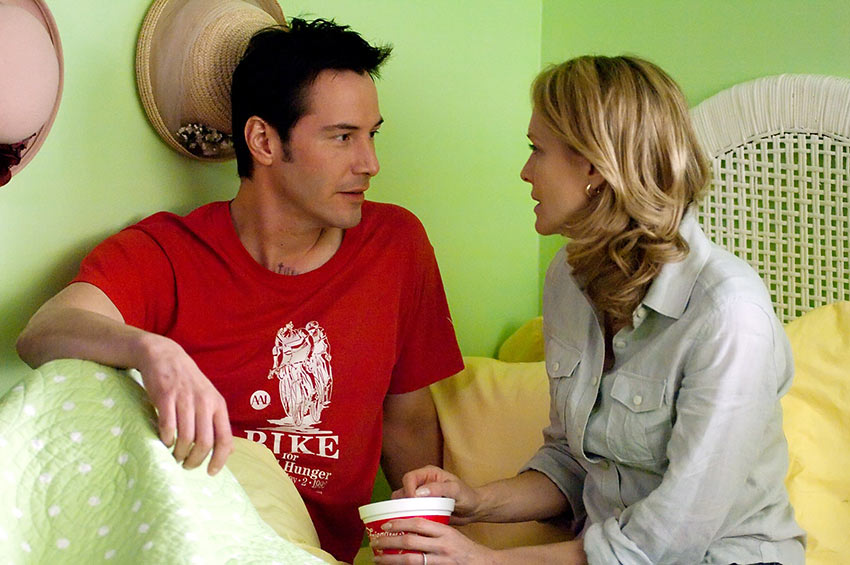 Back in the first narrative, Pippa has become friends with her neighbor Dot, well played by the late Shirley Knight, whose dysfunctional son Chris has come back home to live with her.  He has no particular ambitions and works in the local Kwik-E-Mart. Like every part Keanu Reeves plays, his character is believable, steady, and fascinating to watch as this popular actor has a very unique cadence in the way he delivers his lines.  In what is probably an escalating manifestation of her rebelling sub-conscious, Pippa develops several disorders including sleepwalking, where she raids the kitchen at night leaving it in total disarray, but with no memory of the event.  She meets Chris during one of those episodes where, dressed only in a nightgown, drives to his store asking for a pack of cigarettes whose brand she cannot remember.  He realizes something is terribly wrong and offers to drive her back home, and thus begins the barest traces of a new relationship.  Eventually, he tells her that he's getting a divorce, lost his job and that his best friend is screwing his wife.
Rounding out the family unit are the two children – Ben (Ryan McDonald) and his sister Grace (Zoe Kazan).  A close family friend is the neurotic poet Sandra, played aptly by Winona Ryder.  She turns out not to be such a good friend and just like the tale of the scorpion and the turtle, Herb is at it again because that's who he is and that's what he does.  Except in this case, metaphorically speaking, he goes down in the middle of the lake.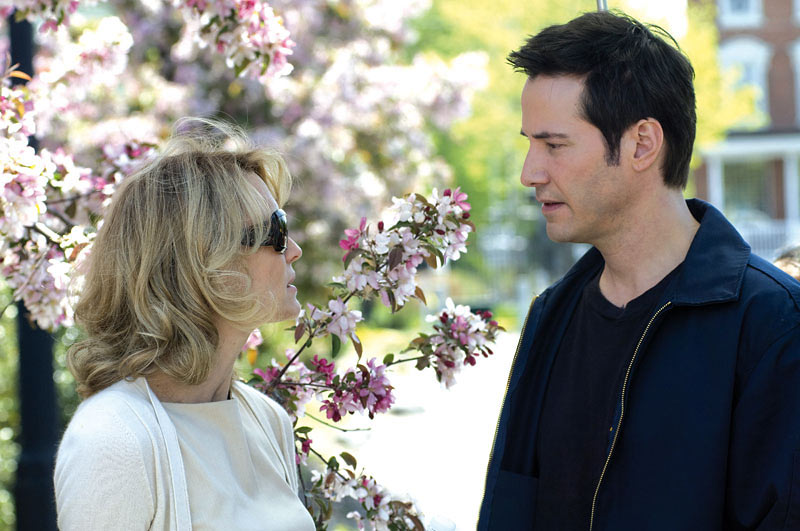 As a viewer, you are watching a narrative within a narrative, and thanks to Miller's perfect direction, and Declan Quinn's spot-on cinematography, each sub-plot is well presented. Although it takes a little adjustment to get into the flashbacks, the 98-minute journey through this woman's heart and soul lifts the veil on how and why she became that woman, one without hopes and dreams of her own, and how a new friendship becomes the spark that ignites our heroine's determination to see what lies ahead in the new beginnings of her first real personal journey.