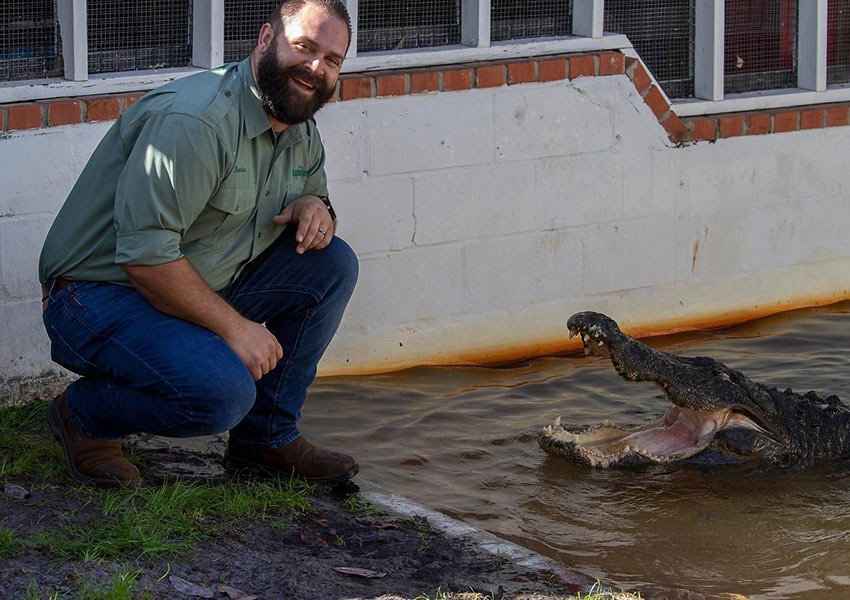 In this not-so-brave new world, adult men, regardless of economic factors, are increasingly living with their mothers until well into their 40s. Their ideal evening is sitting at home watching YouTube while they nibble away on Pepperidge Farm Pumpkin Spice Milano cookies. Frustrated single women are left wondering what happened to the real adventurous men. Ladies, if you're looking for the standup fellas, here are cities to start the man hunt.
Best in Show: Kissimmee, Florida
Go ahead, Yankee Girl. Scoff away with your jokes about "Florida Man" as you scrape the ice off your windshield and date that scarf-wearing Mama's boy. Eventually you'll tire of paying for his freezer-burned avocado toast habit. When you're ready for pure sunshine and a prime man, save your kisses for Kissimmee.
"Look," Brandon Fisher says, pointing at a nesting egret. "Do you see her blue eggs?"
He gives the mama-bird her distance as he articulately explains his fondness for Florida's avian residents. It's all in a day's work for Fisher, my affable Gatorland guide who was feeding several of the 14-foot resident reptiles by hand just moments earlier.
This Orlando suburb is a prime spot to root around in rugged Florida in the morning before soaking up a spa appointment at Disney Springs in the afternoon. Kissimmee is packed with adventurous brawn: swamp tour guides, stuntmen at the theme parks and dinner shows, military servicemen, motorcycle enthusiasts, fishermen and cattle ranchers. Add bodybuilding to that beefy stew; several major annual competitions are based in the area.
If airboat swamp rides are more your speed, head to Wild Florida. Captain Jeff Farmer, who is also a fireman, will amuse you with his charming humor as he takes you up close to the alligators. He helms the vessel from behind for an exciting hour.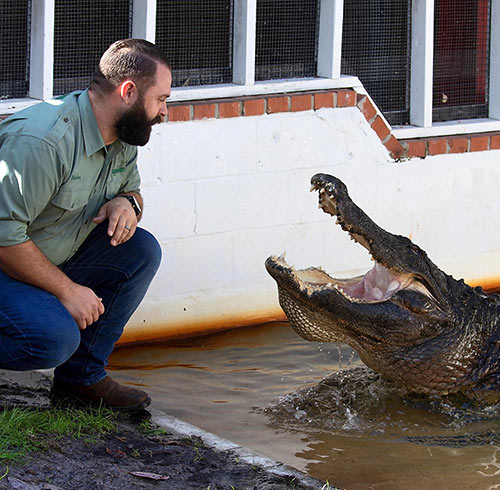 Are you still reading, or did you begin booking your tickets at fireman?
"If you decide to jump in during the ride, please stand up," Farmer advises guests. "We'll be traveling through about six inches of water most of the time."
Wild Florida owner Sam Haught, a conservationist, is delighted with his new free-range animal safari. He enjoys hand-feeding the giraffes from his elevated deck.
"We finally acquired 85 acres in 2018 and were off to the races developing the drive-through park," Haught said. "It's seriously been the funnest part of my career building it!"
A great location for beef of the edible and viewable variety is Shula's Steak House at Walt Disney World Dolphin Resort. Sip on their signature blueberry martini as you drink in the view of the sharp-dressed men attending the many corporate conventions held nearby. Pescatarians will be delighted with Shula's scallops, which are served over saffron corn crema.
Celebrity Southern gentlemen tee off every January at The Diamond Resorts Tournament of Champions pro-am golf competition. Country crooners Toby Keith and Lee Brice "sure clean up nice" for the accompanying charity auction and foodie bash at Mystic Dunes.
Reserve Champion: Miami, Florida
Yes, Florida again. After you ditch Pumpkin Spice Boy, head south for Mr. Miami Nice.
Miami is neighbors with the splendid Caribbean, drawing multicultural men in droves. Check out the guys who work on the beaches, either for the city, Florida Fish and Wildlife, Biscayne National Park, or upscale spas. If you're hankering to go country and find rustic male company, the county of Miami-Dade has some orange orchards and horse ranches. There are many fantastic opportunities to meet some men with character.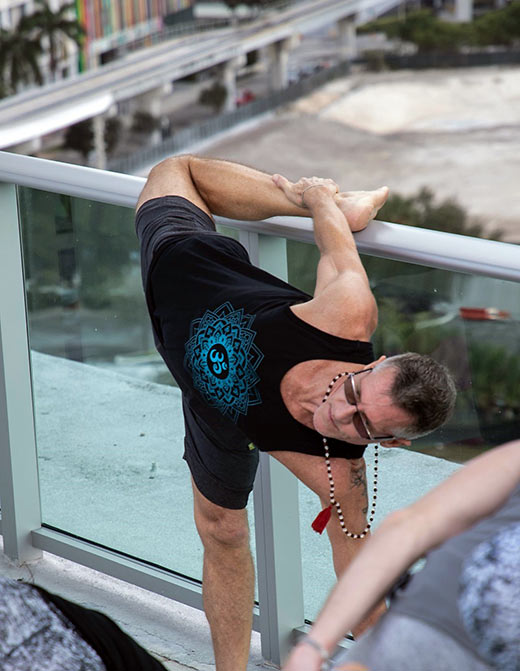 You'll need some sunscreen and shades to hang with these guys. Due to the year-round flawless weather, locals like to spend their free time cycling and fishing, as well as surfing, running, and camping.
A plethora of refined men can be spotted at Novotel Miami Brickell. This fashionable hotel in the financial district is close to great nightspots and the property offers many social activities by their rooftop pool such as live music on Sunday afternoons at their Sunset Sessions, Full Moon and Sunset Yoga, invigorating workshops, and Movie Under the Stars. The yoga in particular is a fantastic way to be amongst some buff, enlightened people.
Located in the hotel lobby area, UVA bar is the place to enjoy a marvelous selection of Chilean and Argentinean wines, signature Latin American spirits, and light tapas. The bar features a happy hour each evening, drawing chic executives and investment bankers. Nearby, charming Chef Benjamin Meyer runs Lima, named after one of the world's foremost culinary destinations. Guests experience the delightful simplicity of his flavorful contemporary cuisine with creative yet well-balanced small plates with the culinary influences of The Americas, old Europe and Asia. Try the Watercress & Arugula Salad made with oranges, pepitas, cucumber, and queso fresco, along with its citrus vinaigrette.
Another place to seek out for delectable cuisine and men? The internationally-acclaimed Nikkei restaurant Osaka, which recently made its North American in the Brickell district.
Helmed by handsome Chefs Rogger Quispe and Juan Urrutia, Osaka is a multi-sensory experience that melds millenary Japanese techniques with the finest Peruvian flavors and ingredients. The Osaka brand was conceptualized in 2001 by ebullient entrepreneurs Diego Herrera and Diego de la Puente, two surfers whose world travels resulted in the creation of a restaurant influenced by their Peruvian roots along with their appreciation of the ocean and Asian culture. Osaka's mixology program is structured on the same path making their liquor bar a world class scenario with house made drinks and a trendy, vibrant atmosphere.
Osaka's design is Japanese-inspired, infusing modern architecture, Feng Shui and signature Peruvian accents of past and present materials and textures. Much like its sister restaurants, the Miami location features a big ceviche and Nikkei bar at the heart of the restaurant, which is the main difference from traditional sushi restaurants. The dimly-lit dining room lends an air of romance. Try the Nigiri sushi utilizing Peruvian ingredients full of umami flavors, renowned Wasabi Ceviche, Nikkei Omakase platters, or the Izakaya sharing plates.
Anchorage, Alaska
"Slow and steady," Dan McDonough of Lifetime Adventures tells guests as he adjusts paddles behind them.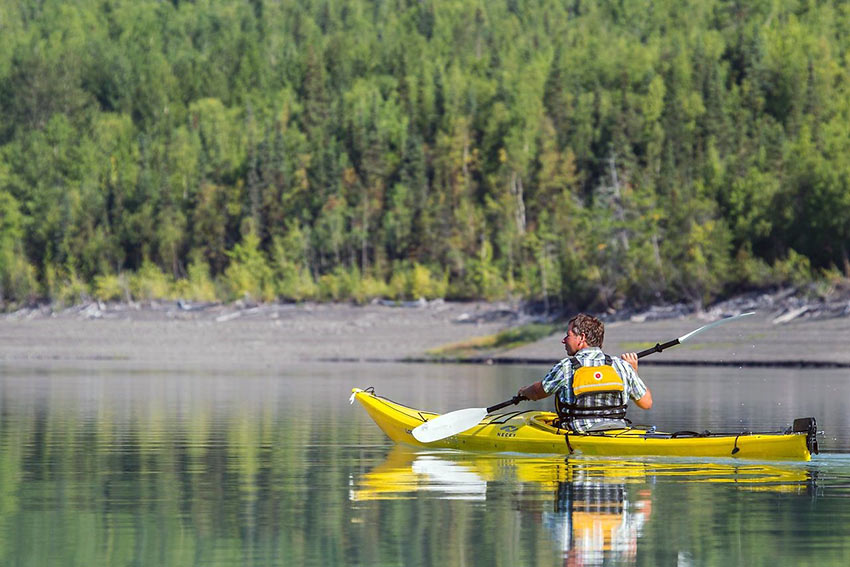 A relaxed Lumbersexual, McDonough takes tourists kayaking to see some startling sights on Eklutna Lake, and some of them may opine that he is one himself. His pal Jack Bonney, an Anchorage tourism executive, believes the easygoing casual attitude in Alaska attracts brawny men and their admirers to the area.
"Generally speaking, Alaskans tend to be friendly, genuine and pretty laid back," Bonney said. "We like to be outside and are pretty active no matter the season. There's not a lot of putting on airs; you don't run into a lot of people trying to be someone they are not. I could see how that might appeal to someone used to a little more runaround and pretense."
Big industries in Alaska reek of testosterone: oil, mining, rugged tourism and fishing. Add aviation to the mix as well; there are six times as many pilots (per capita) in Alaska than in any other state. If you like pilots, head to F Street Station in downtown Anchorage. The bar is peppered with stickers from military aviation from around the globe. For hockey guys, try Blue Line. It's the restaurant inside O'Malley Sports Center, one of the local hockey rinks. If you're not picky, any trail in Chugach State Park is crawling with brawny men. Eklutna Lake is just one of the entry points to this half million-acre park at the edge of Anchorage. Other popular trailheads include Glen Alps, Bird Ridge and the Eagle River Nature Center. If that's not enough, you're guaranteed to spot hairy mountain men aplenty at the annual Mr. Fur Face and Moustache competitions that are part of the yearly Fur Rondy. World-champion beard growers? Sign us up.
Long Beach/Ilwaco, Washington
Fishing, including commercial crabbing and oyster farming are the primary macho industries in this region of the Pacific Northwest which attracts plenty of dudes. "Fishing and crabbing off the North Jetty and fishing out of the Port of Ilwaco are the best places to meet men," explained Carol Zahorsky, who works in tourism in the area. Need a pickup line? Simply ask for a little help baiting the hook or trap.
Lumbersexuals have been spotted eating at Lost Roo and grabbing a pint at North Jetty Brewing. Other watering holes include the pub at the Shelburne Inn, The Depot and 42nd Street Café. Many of the professional fishermen can be found staying at Salt at the Port of Ilwaco or Adrift Hotel in Long Beach. The former is the closest hotel to breathtaking Cape Disappointment State Park, but don't let the name deter you, it's actually quite a romantic spot.
Crystal Mountain/Enumclaw, Washington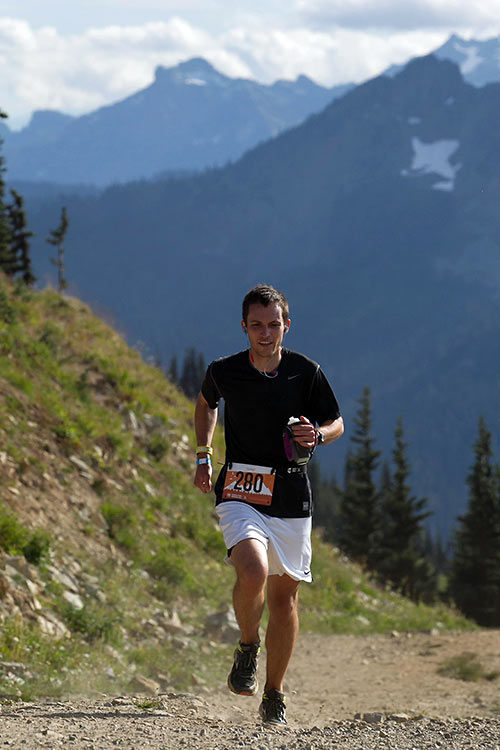 Enumclaw and Crystal Mountain are both at the foot of majestic Mount Rainier National Park, drawing men in droves. There are the guys who work in the woods, either for logging companies, the Forest Service, the National Park, or at Crystal Mountain Ski Resort running the lifts. Enumclaw also has plenty of dairies and horse farms, so one can always find a nice cowboy.
Due to the area attractions, men of the region like to spend their free time hunting and fishing, as well as skiing, mountain biking, and camping. You might need to trade in your heels for hiking boots to hang with this crowd. A plethora of Lumba-studs can be spotted at Alta Crystal Resort. This down-to-earth mountain lodge is close to all the action and the property offers many social activities like wine tasting, movie nights, and bonfires with s'mores, all a great opportunity to meet that special someone.
Other bars to seek out? The Yella Beak Saloon, Seeders, Fill's Growlers, and The Mint are your best bets in Enumclaw, or try the Elk Head Brewery in Buckley. And a last resort? "The True Value tool shop in Enumclaw almost always has brawny men working there too," offers longtime resident Julie Johnson.
Minneapolis/St. Paul, Minnesota
The Land of 10,000 Lakes offers plenty of nature to hike around or explore by snowshoe. Most locals head up to the lake for the weekend, but when they return to the urban sprawl, Renaissance Men of the Twin Cities enjoy the local arts and culture scene, as well. The result is a multitude of articulate, strapping plaid gentlemen. Local outdoorsman Jeff Swanson recommends his favorite watering hole for meeting his ilk.
"Brit's Pub is exceptional with their rooftop lawn, where they do lawn bowling, or show movies on the side of the building next door," Swanson said. "Downtown bars have a lot of turnover. There are still sports bars in the suburbs where middle aged men and women play softball outside then come in to drink, dart and dance."
Sandpoint/Schweitzer Mountain, Idaho
"I think you find those types of hardcore men here thanks to the physical make up of our land," said Dig Chrismer, a lucky woman who works at the Schweitzer Mountain ski resort. "With the mountains and lakes around us, we attract rugged people who chose those landscapes as their playground. That inevitably attracts some badass lumbersexuals who are loggers, Forest Service employees and ski bums."
"There's always a great variety of people in the bar and it's not uncommon to see ski folks hanging with the artist folks and the forest service guys hanging with teachers," Chrismer said. "That's what makes Sandpoint so attractive in my opinion."
Just being a mountain man is attractive, but being able to share more than just logging stories is awesome. Keep it diverse, lumbersexuals.