1. The Typical Dish of Valle d'Aosta: Fondue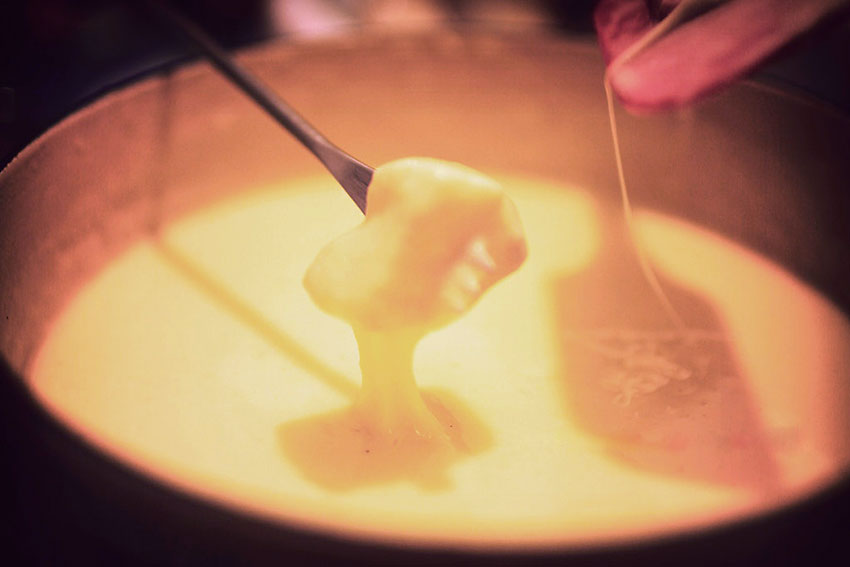 A curiosity of the Valle d'Aosta is the one that concerns fondue, a typical and delicious dish based on fontina cheese, characteristic of the Alpine area between Valle d'Aosta, Piedmont, Savoy and Switzerland. But the region that has won the 'paternity' of the simple but tasty recipe, is the Valle d'Aosta, since the main ingredient is the Fontina Valdostana PDO.
2. Polenta Concia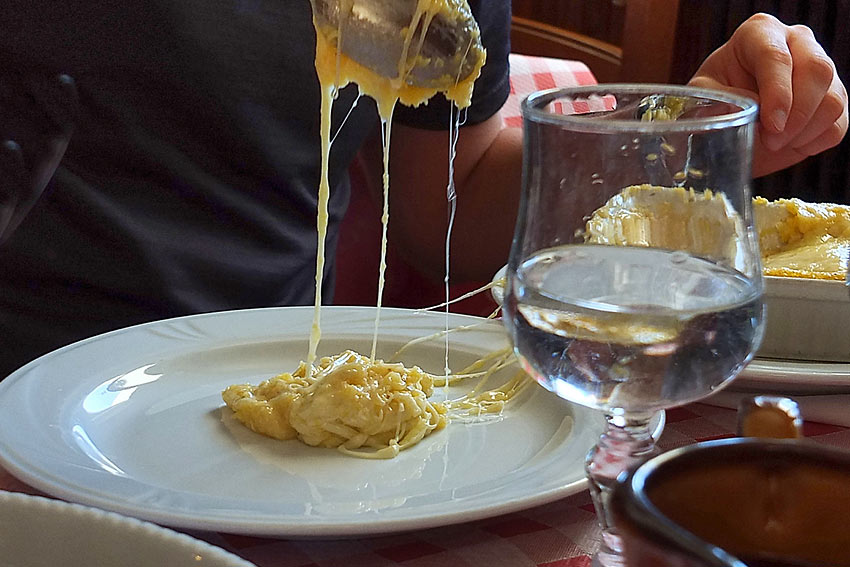 The customs and traditions of Valle d'Aosta are to be discovered, but those that concern the typical Valdostan cuisine have an added value, that one of the richness of flavor, expressed to the typical yellow flour polenta cooked in the oven with slices of fontina and melted butter.
3. Vapelenentse Soup
When it comes to festivals and traditions in Valle d'Aosta, one cannot fail to mention this tasty soup, among the typical dishes of Valpelline, which is the undisputed star of a patronal feast.
4. Valdostana Ribs
One of the most ancient traditional dishes of the Valle d'Aosta, as well as a delicious meat main course, is represented by this regional version of the ribs, loved all over the world.
5. Suede Civet
Let yourself be tempted by the aromas of this game dish to be served with polenta or potatoes, strictly from Valle d'Aosta. Among the typical wines of this region with which to combine this main meal, we recommend the Donnas or the Torrette Superiore, at 20 C ° of service.
6. Valdostan Sweet Tegole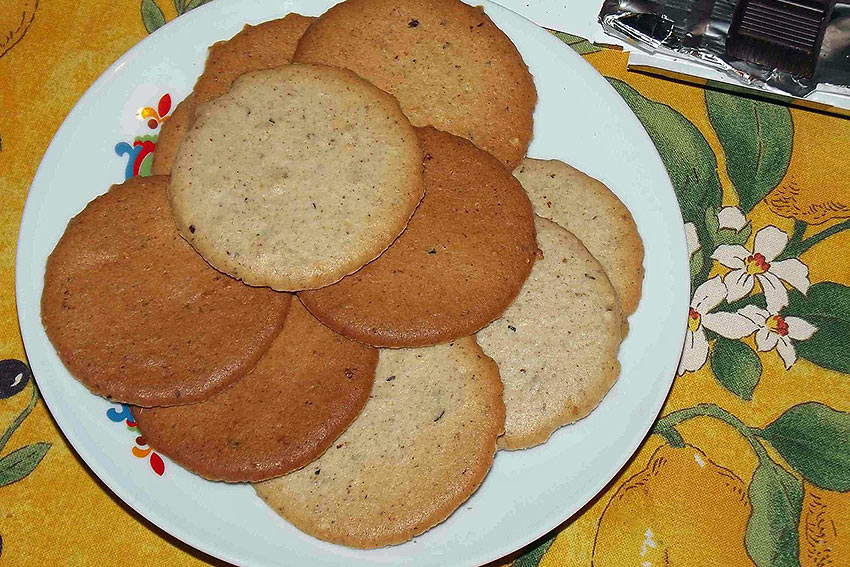 Valle d'Aosta is not only represented by main meals of extraordinary intensity. In fact, the Valdostan sweet tegole, the most classic of regional desserts, made with hazelnuts, almonds and vanilla and with a typical thin disc shape, are one of the typical products of Valle d'Aosta.
7. Valdostan Coffee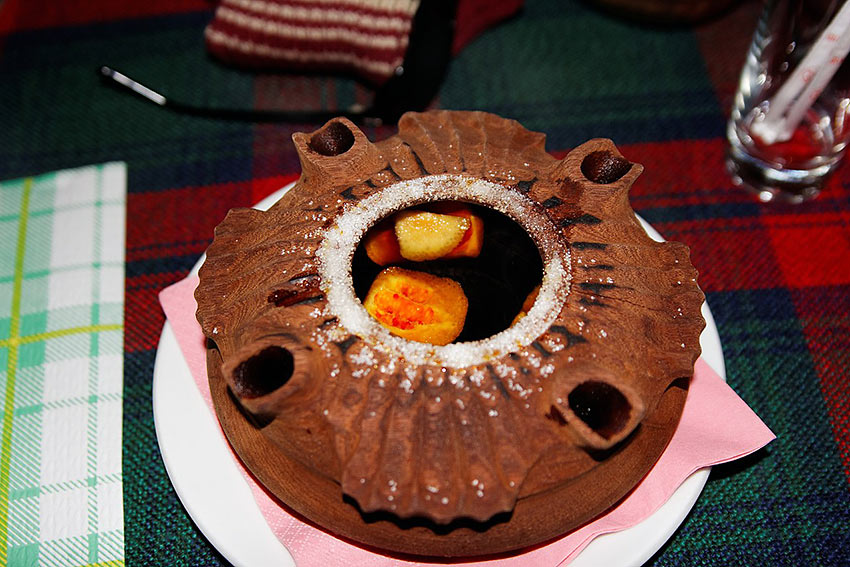 Every Italian meal has to finish with a good coffee, perhaps the most delicious and peculiar, to be enjoyed in good company by sharing the typical 'Friendship Cup'. The Aosta Valley coffee with sugar, orange peel and lemon is drunk after having lit up the fire to this infused coffee and grappa, one at a time and counterclockwise, from the different spouts of the cup (so called "à la ronde").