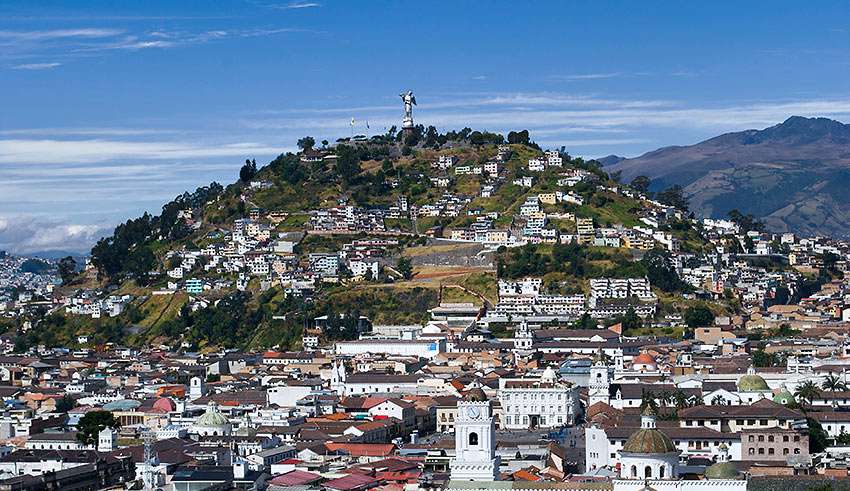 Photo credit: Halina Kubalski
This installment of Three Things About Quito, Ecuador is courtesy of Richard Carroll, award-winning author and Traveling Boy writer.
1. Question: What are some of the "things" or activities that the people of Quito do for fun?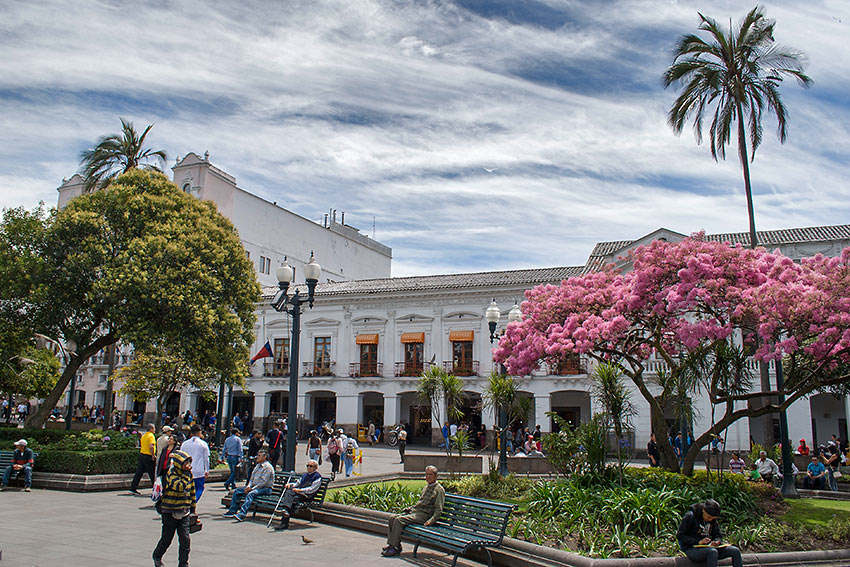 Answer:
The classic South American tradition of enjoying restaurants and cafes is evident in Quito. The Quitenos with a vibrant dining scene enjoy time around the table, exploring the art of conversation and lingering over steaming coffee.
The city at a whopping 9,350-feet above sea level, surrounded by steep-sided hills, volcanoes, and the Andes Mountains, affords the opportunity for adventurous outings such as a ride on the teleferico cable car up Pichincha Volcano, or a hike to the summit of Pancillo that dominates the city, and is crowned with the statue of Virgin Mary. Other pleasures are drives into the countryside and to the indigenous craft and produce markets. Quitenos are avid soccer or football aficionados, and support the city's ongoing festivals.
2. Question: What's one thing the public probably does NOT know about Quito?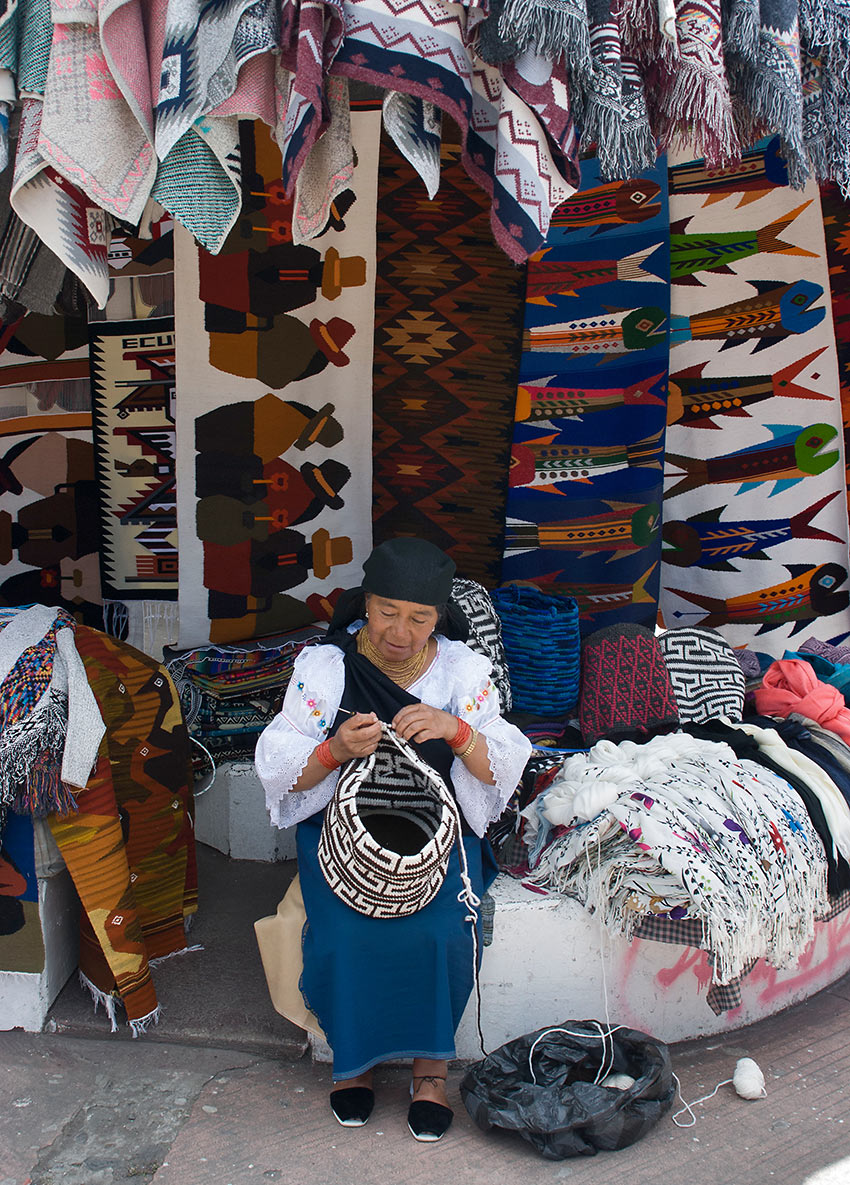 Answer:
The official currency for Quito and Ecuador is the American dollar. All fees, charges, and store prices throughout the city are noted with United States currency. Quito does not acknowledge summer and winter, but goes by rainy and dry. The rainy season, roughly, December to April is a better time to visit, with warmer nights, sunny mornings, and easily avoidable afternoon rain showers. Quito has one of the largest and best preserved historic centers in Latin America, covering some 800 acres, and the first city in the world to be declared Cultural Heritage of Humanity by UNESCO.
3. Question: Share some aspect of what Quito has contributed to the world.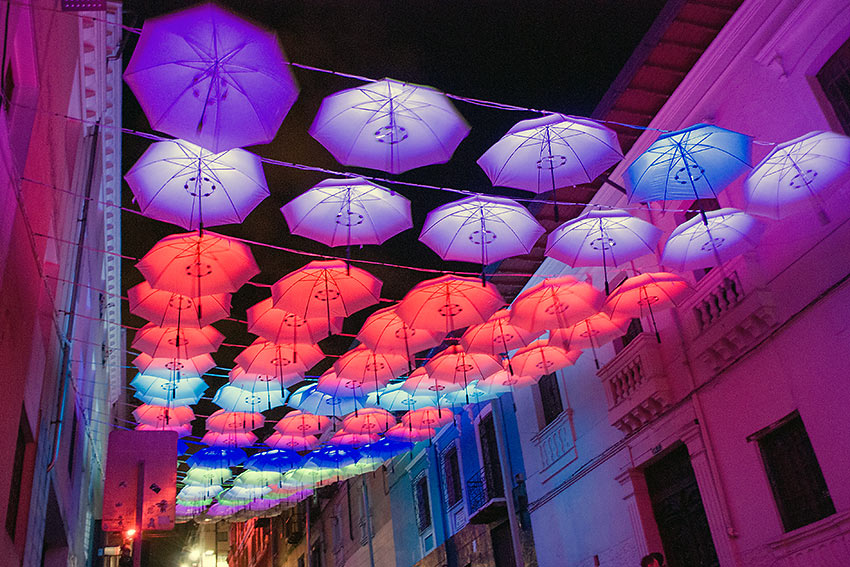 Answer:
Quito has impressive conservation agendas in place. In the northwest of the city there are several ecological reserves ideal for the observation of native and endemic birds, and is ranked among the most internationally recognized bird-watching area in the world. Quito was also honored by National Geographic in 2017 as among the 17 best nature destinations to visit.  Quito's Festival of Lights in August, unique to South America, draws over a million visitors from throughout the world.  Quito is also noted as the world's second largest rose producer, and near the top for variety.