Article by Richard Carroll; Photography: Halina Kubalski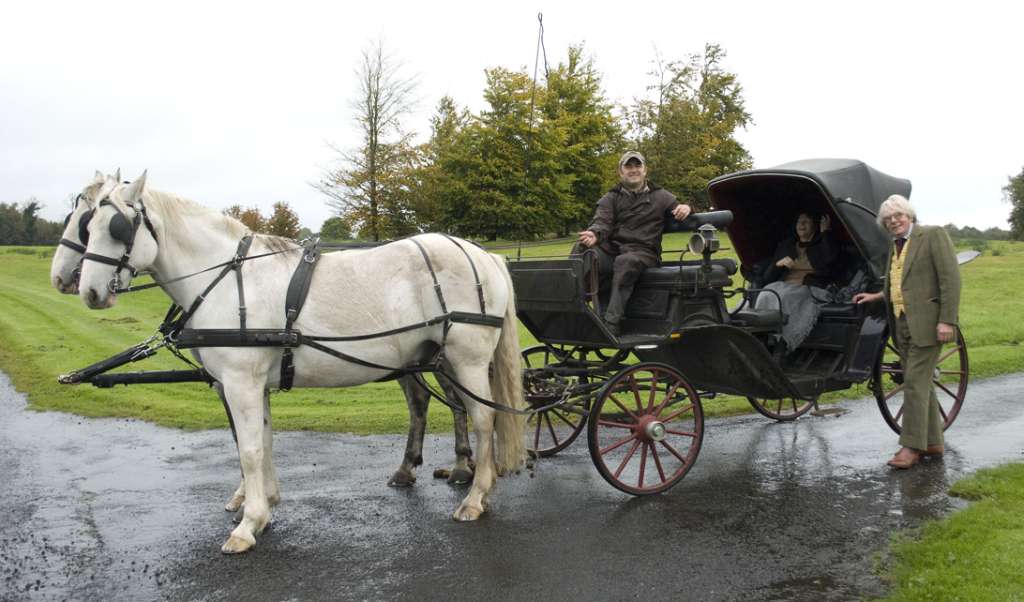 It all began in 1978 when John Colclough, an avid reader with a quick wit who is blessed with a rare photographic memory and enough intelligence to share with an army, began exploring the history, culture, and traditions of Ireland. Following his heart and with a profound affection for the island, Colclough explored the untrammeled backroads lined with ancient hand-designed stone fences that appear as if they were created by a master artist and designed for horse-drawn carriages. He negotiates postal lanes that carve their way past rolling grass fields with the most brilliant green on the planet, dotted with elm and lime trees, and glorious castles that appear like an astonishing vision in a landscape bordered by blankets of green and stands of leafy trees.
Winding his way into villages, speaking with residents in Gaelic, listening to their tales and wondering what's around the corner, he investigates haunted castles and researches the absolute best of Ireland, the preeminent accommodations, the finest chefs, creating personal connections to private estates and castles, and is able to open doors to remarkable possibilities, not available to visitors. With a great passion, Colclough affectionately appreciated the great country houses and castles of Ireland. He has traced the development of Irish architecture from medieval times to modern day, is a member of the Irish Georgian Society, a group that is helping to preserve and save the old Irish houses, castles and estates and along the way, having spent his adult years investigating Ireland's distinguished travel destinations, launched Ireland & Britain Observed, the essence of luxury travel.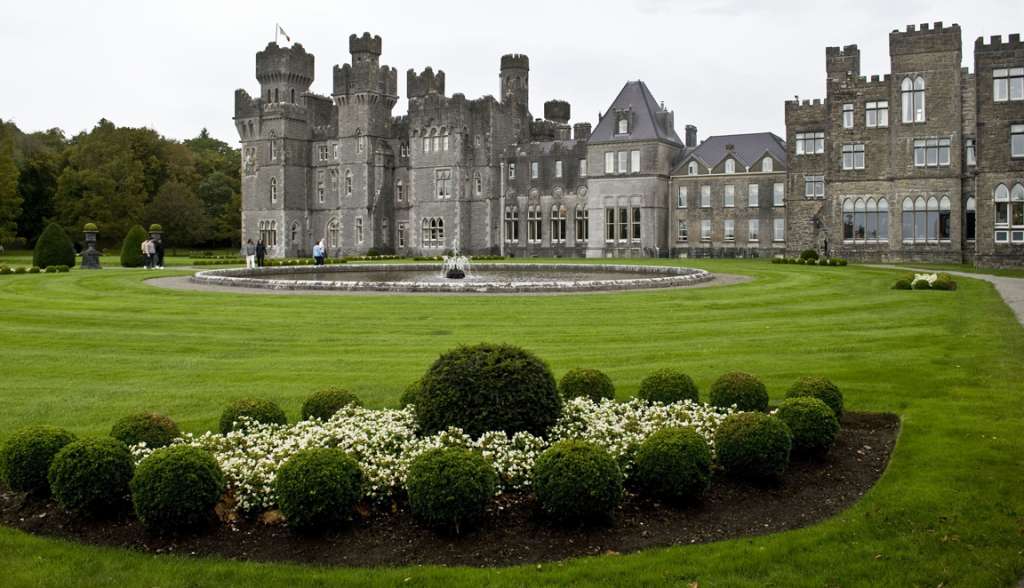 Colclough, (pronounced colclee), was born in Wexford, located in southeast Ireland. He attended school in London to follow in the footsteps of his father and grandfather who were both barristers. Tired of law, John switched to art, literature, architecture, history and the magic of storytelling. In the 1980's, Colclough inherited a 1947 Bentley by chance from an uncle who couldn't afford to run the car and while driving around the countryside, Colclough discovered a 1949 Rolls-Royce that was being used as a chicken coop in the backyard of a farmhouse where a tree or two had also found a home among the eggs. He purchased the Rolls, collected the eggs, chased out the hens, removed the trees, and meticulously restored the vehicle. He decided the best way to utilize the cars would be to take guests on tours in the Bentley and Rolls-Royce to some of the 150 or so private homes and castles that he was personally familiar with, including those that were haunted or had a presence.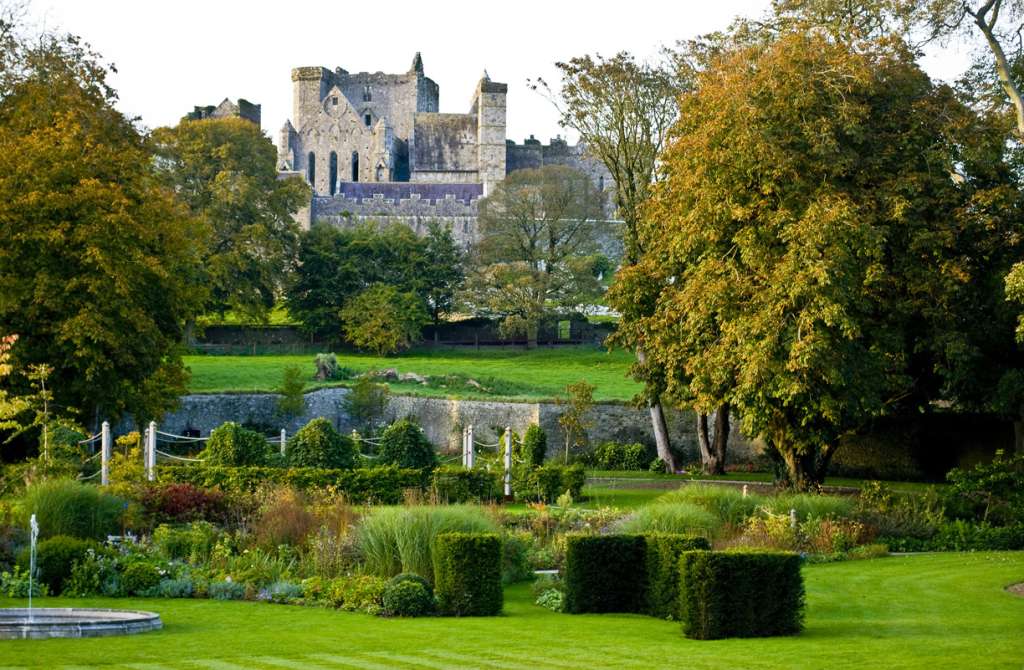 Colclough was aware that only 20 miles from Dublin a visitor is deep in the Irish countryside where the land has remained unchanged for 500 years and the countryside has been cared for, factories and industry have not marred the land, and it is waiting to be shared with the world. He launched his luxury tours in the early 1980's including a ghostly tour that was extremely popular. Touching the heart and refreshing the spirit, he led guests past large stones smoothed by the ceaseless rhythms of time to a renovated 12th century round tower, an ancient church with a sagging roof covered with moss and the Huntington Castle in Wexford with a moat, drawbridge, druid drinking well and a bevy of friendly spirits that bump around at night in rooms and hallways. The castle is built over a druid well that dates to A.D. 400, and ghosts or not, there are so many spirits flitting about that he found it impossible to keep guests here overnight.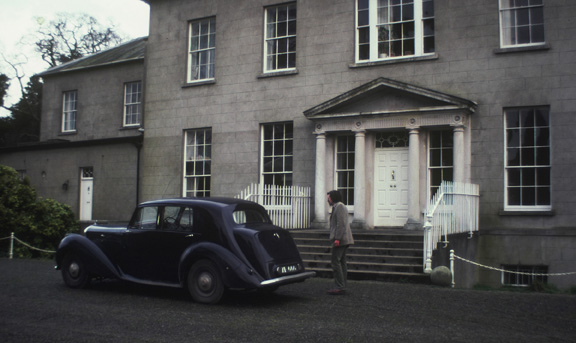 The Ghostly Tour also included a night in a 1440 Norman stronghold where there is a 12,000-volume library with many first editions of the Elizabethan poets, and on the walls, curious portraits. Each evening there is a dinner party at a private estate and here, over a glass of port wine, are where lasting memories are formed.
The Bentley and Roll-Royce are gone, but John Colclough's luxury tours are booming as his reputation has steadily grown, expanding to Britain and Scotland, and noted as the essence of the modern Irish Renaissance man. He was a visiting lecturer at The Smithsonian and has lectured numerous times in the United States at heritage organizations, and satisfying dreams and surpassing expectations, is hosting some of the organizations, and surpassing expectations, is hosting some of the most demanding clients in the world, including Prince Michael of Greece, international celebrities and film stars. Last year 27 of his clients arrived by private jet, and one of them brought along his own horse. Colclough's Ireland & Britain Observed has also grown on a high level expanding with two driver/guides, both who understand service and detail.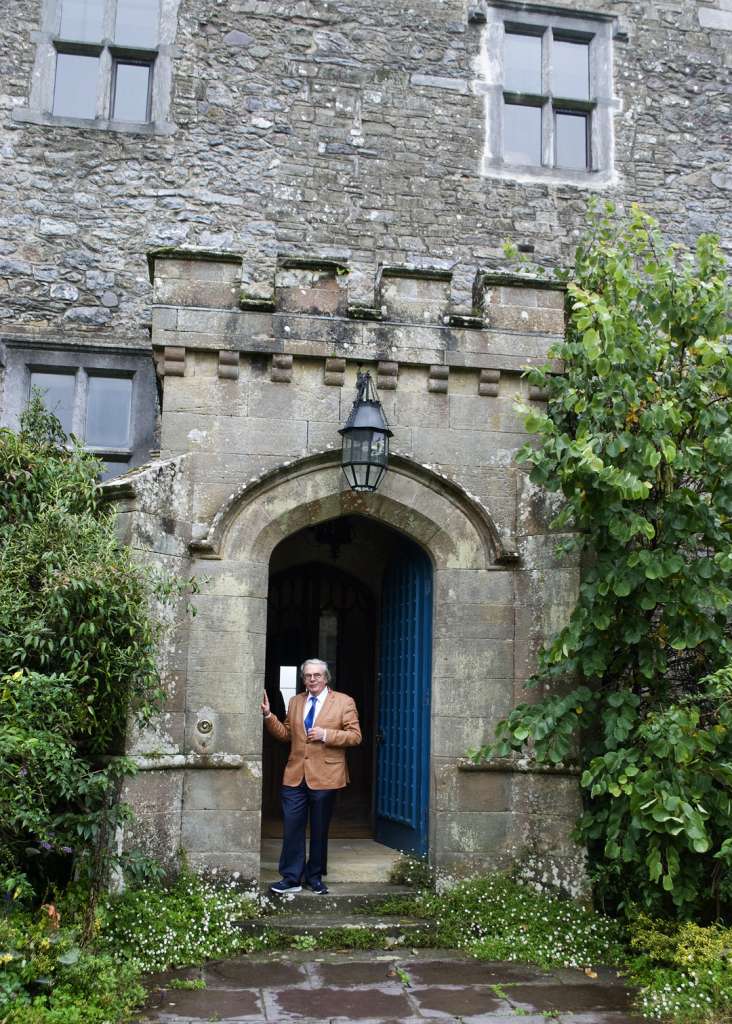 For visitors on a time schedule there is a Half Day Walking Tour of Dublin, Hidden Ireland Day Tour, Day Tour of Gardens, golfing and architecture excursions. For gourmands, an intimate and informative evening in Dublin of traditional Irish cooking at the Alix Gardner Cookery School, renowned as the first cooking school in Ireland dating to 1979. Affable Alix Gardner, regarded among the top connoisseurs of cuisine in Ireland, has been married to John for some 40 years, and between the two this dynamic duo is an Irish treasure.
website: www.irelandandbritain.com
email: info@irelandandbritain.com