Raoul's Two Cents: August 26, 2022

Conversations With Myself: INDULGENCES
Do you know what indulgences are? They were invented during the infamous inquisition by the church fathers to allow parishioners to buy their way to heaven. This is the reason why Martin Luther, "protested" against the practice and eventually started the "Protestant" movement. So I was surprised when I received a text from an old classmate who was excited about something he learned in church. Below is an imaginary conversation I had with Me, Myself and I.
ME: "Good news! I just learned that you can earn spiritual points towards heaven whenever you kiss this golden amulet. Not only that, wearing it also gives you more points. Wait! Wait! It gets even better — attend as many processions while wearing it, and they all add up to many more points!"
I: Remained quiet. Didn't know how to react to that.
MYSELF: "That's great! BTW, how many total points does one need to get to heaven?"
ME: "Don't be silly. No one really knows."
I: "Is it a thousand points? A million points? A gazillion points?"
ME: "I can't give you a definite number. But I know it's a lot."
MYSELF: "So how many points do you have already?"
ME: "Don't be silly. I can't even begin to count. This is automatically tabulated. Somehow, someone in heaven is keeping track."
I: "So for sure, you are way ahead of us on this one."
ME: "I guess so. But don't worry, I can ask God to give you some of my points."
MYSELF: "Well that's mighty kind of you. But what if I need more than what you are offering me? After all, I'm so far behind that even if you give me all of your points, I still won't have enough to get to heaven. I've been a very bad boy, you know."
I: "If I carry two amulets, will that double my points? What if I decide to give some of my points to my wife. I know she's been a naughty girl too (he! he! he!). And wouldn't my generosity to her also add to my points? What a great deal! Who decides these rules anyway?"
ME: "My priest tells me all of this and he is beyond reproach. You can't question him. He's studied these things for years. It is beyond what either of us can comprehend. Besides, millions of people believe this. Millions of people can't be wrong … can they? If you are coming to the amulet meeting tonight, you need to bring your own amulet."
MYSELF: Looking down at his cell phone. "Hey, lookie here! There's a sale for golden amulets at Walmart! It says they're gold-plated … made in China … two for $10."
---
WARNING: Spiritual Topic
To live by grace or to live by rules. There is a choice. You can live earning your salvation and never knowing if you earned enough. Or you can accept that it is impossible to do enough and instead latch on to the free gift of salvation by trusting in Christ. When they say "Jesus died for your sins" —- it means He doesn't need your "contribution" to complete His sacrifice. This may sound either too simplistic or too complex. Indeed this is a difficult concept. Common sense is not enough. Much prayer is needed before this puzzle can be unlocked. Let this sink in. And yes, I'm praying for you.
"The sting of death is sin, and the power of sin is the law. But thanks be to God! He gives us the victory through our Lord Jesus Christ." — 1 Corinthians 15:56 – 57
---
Thanks to all who prayed for my health. I'm almost fully recovered from Covid. Still have a cough. Although it was mild, I'm pretty certain things would have turned out so much worse if I didn't get vaccinated because I've had flu before but this had a different sensation. Maybe it's my imagination but I felt it was a set of foreign bionic anti-bodies that were battling with the virus. I'm just speaking for myself here.
TGIF people!
Raoul
JOKE OF THE WEEK
Thanks to Peter Paul of S Pasadena. CA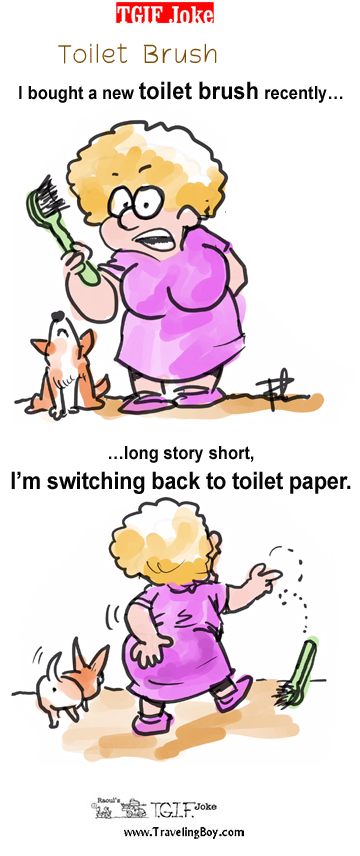 Parting Shots
Thanks to Ed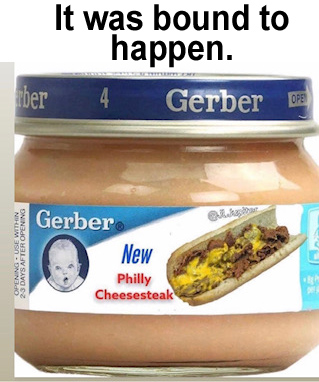 Thanks to Lee of Bakersfield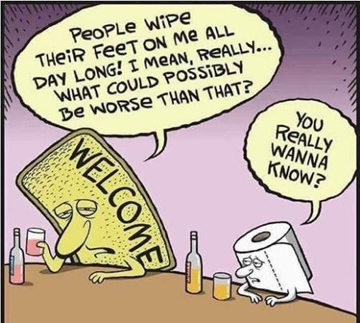 These I found