Europeans' Favourite Flight Destinations And Opinions On The USA For 2019 Revealed
Courtesy Calum McCloskey, 10 Yetis Digital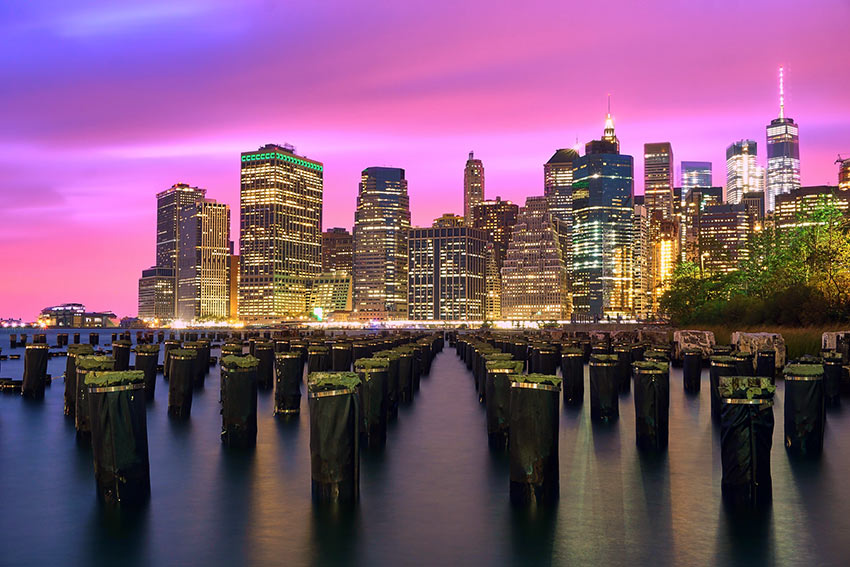 New York is the most searched-for flight destination from the UK, Germany, France and Spain
Sightseeing, food and culture amongst the top things most enjoyed by Europeans visiting the States
French, German and UK residents cited 'the people' as their least favourite part of travelling to America
The data was collated by the team at flight-comparison site www.us.jetcost.com, who looked at flight searches for 2019 conducted by residents of the United Kingdom, Spain, Germany and France (an even 25% split amongst the four countries).
It was initially found that the most searched-for destinations in the USA from the UK were:
New York
Orlando International
New York JFK
Los Angeles
Las Vegas
From Spain, the top five destinations to travel to were revealed as: New York, Miami, Los Angeles, New York JFK and San Francisco. For Germany, it was: New York, Miami, Los Angeles, San Francisco and Las Vegas.
Finally, the five most popular flight destinations for French residents were found to be: New York, Los Angeles, Miami, San Francisco and New York JFK.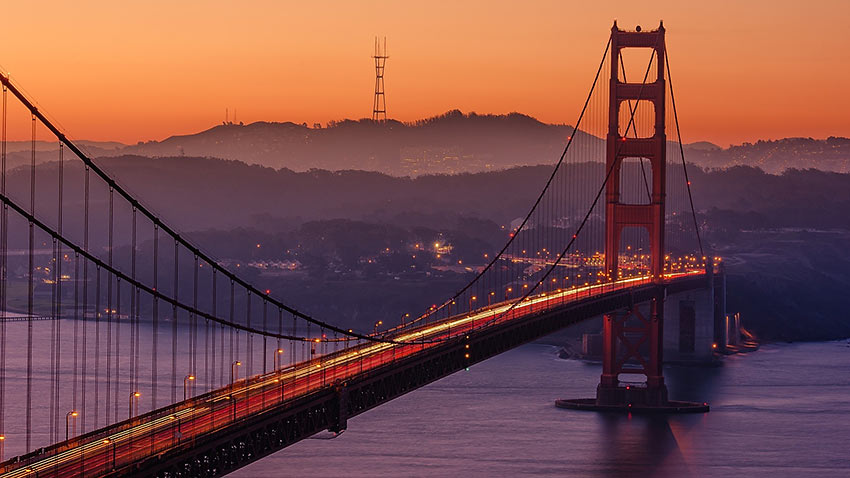 In addition to the flight search data, 2,500 travellers from each of the other four countries – all of whom have been on vacation to the United States at least once in the past five years – were asked for their opinions about their experiences.
When asked what their favourite thing was about going on holiday to the USA, those from the United Kingdom stated 'sightseeing' (36%) 'the food' (28%), and 'the music and sporting events' (23%).
For people from France, the food was their favourite thing about America (38%), whilst Germans preferred the culture (29%), and the Spanish enjoyed sightseeing (28%). When asked what they liked the least about going on vacation to the United States, the most common responses from those from the UK were found to be 'the people' (30%), 'the price' (26%) and 'the number of other tourists' (22%).
Both the French and German respondents also cited 'the people' as their least favourite thing about visiting the United States, whilst the Spanish cited 'overcrowding' as their least favourite.
Asked whether they would visit again, less than two fifths of those from the UK (39%) said that they wouldn't, even though the majority (71%) said that they had a good time there. When asked why they wouldn't return, the most popular reason why was found to be that 'the costs are too high' (44%).
Commenting on the findings of the study, a spokesperson for www.us.jetcost.com, said:
"There are so many places in the United States that are on peoples' bucket lists, and it's not that surprising that New York was the most searched for destination from all the countries in the study. It was interesting to see the differences in opinion from Europeans, and what they liked the most and the least about visiting America – but it's worth remembering that there are 50 states in America and each one varies greatly, offering many different things and appealing to many different people."
Why You Should Visit Hamburg in 2020.
From Beatles' Hamburg anniversary, to a new 5-star hotel, to off-beat festivals and culinary stars …. 2020 is the year to visit Germany's maritime city.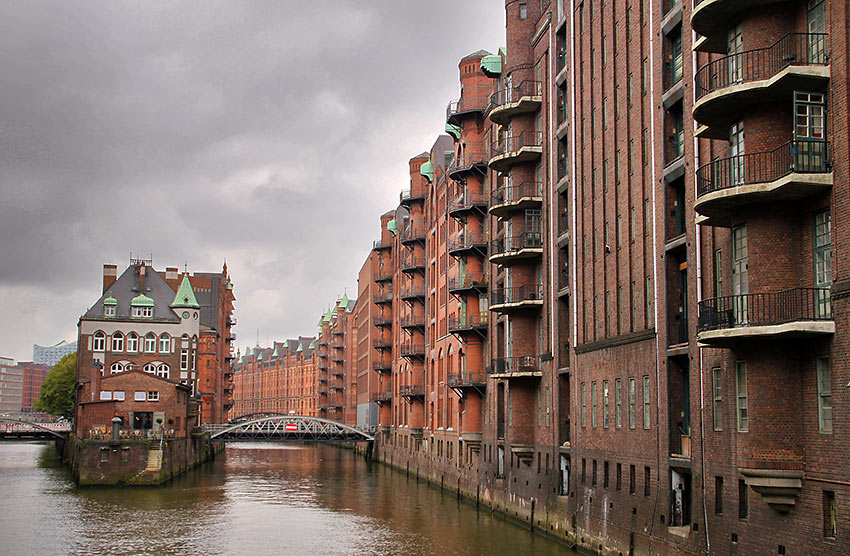 Since the opening of the Elbphilharmonie, Hamburg's new concert hall, the city has become more popular than ever. If you have not visited this northern German city, 2020 will give you even more reasons to explore this maritime city on the Elbe river, as the coming year has plenty of new discoveries in store.
Come Together – The Hamburg Beatles Experience
March 27-29
It was in 1960, when five young musicians from Liverpool first performed at Hamburg's Indra club in St Pauli as "The Beatles". Sixty years later, Hamburg is celebrating the world's most recognizable band, at the sites where their career started. A weekend of concerts at Indra and Kaiserkeller – both authentic venues where the band performed – as well as other locations, will bring back music history. An interactive Beatles' tour, exhibitions and talks with Beatles' experts will broaden the experience. Cometogether-experience.
Fleming's Selection Hotel – Hamburg's new luxury Hotel
Opens second half of 2020
Fleming's Selection Hotel is opening its fifth European property close to Hamburg's Speicherstadt, the former warehouse district which is now a Unesco World Heritage site and major tourism attraction. Featuring 192 guest rooms and suites, as well as a gym and restaurant, the 5-star property is also within walking of Hamburg's Elbphilharmonie concert hall and the HafenCity district.
Set in a traditional Hamburg-style former traders' office building from 1890, the Fleming's combines a historic feel with a contemporary hotel concept. The new hotel is one of 10 new hotels scheduled to open in Hamburg in 2020.
250th birthday of Beethoven celebrated at Elbphilharmonie
Throughout 2020
Ludwig van Beethoven, born on 17 December 1770, achieved perfection in nearly all musical genres, bringing the classical era to its culmination and opening the door to romanticism and the modern age. Throughout the 250th anniversary year of Beethoven's birth, the Elbphilharmonie – Hamburg's prestigious new concert hall – will feature special programs, ranging from Andris Nelsons and the Vienna Philharmonic performing the nine symphonies, Igor Levit playing all of Beethoven's 32 piano sonatas, and Thomas Hengelbrock contributing a reconstruction of the four-hour academy concert that Beethoven gave in 1808.
Germany's Best Chef 2020 – Christoph Rüffer of Haerlin Restaurant
Hamburg doesn't just have Northern Germany's only 3-star restaurant (The Table), but Germany's influential "Restaurant & Hotel Guide 2020" just named Christian Rüffer and his team of the Haerlin restaurant (inside the Fairmont Vier Jahreszeiten Hotel) the best chef of the year 2020. Chef Rüffer's specious kitchen was recently updated: the patisserie is decorated in gingerbread style, and the rotisserie is reminiscent of a forest, with lots of wood and a wall-mounted deer's head. The exclusive chef's table is situated behind glass. >From here, guests can watch the chefs preparing their dinner.
Quirky Festivals Galore
Hamburg's score of annual festivals include traditional maritime and well-liked cultural festivals … but also some very unique and rather quirky events you can really just experience in Hamburg:
To celebrate the strong ties between Hamburg and Japan, the Cherry Blossom Festival is held annually in May. Hosted by the city's Japanese community since 1968, the festival features fireworks, music, sports, film, art and culinary delights – and thousands of cherry trees in bloom.

During the Hamburg Harley Days some 500,000 visitors and 50,000 bikers will turn Hamburg's inner city into a haven for motorcycle enthusiasts. Europe's biggest biker city event promises to be one big party centered around the cult brand from Milwaukee. It includes music stages and the legendary biker parade. June 26-28, 2020.
Each year, half a million party people in cheesy disco outfits attend the Schlagermove Festival, which celebrates German-language disco pop songs from the 70. A host of colorfully decorated floats, parading past hundreds of thousands of creatively-dressed party animals, all singing at the top of their lungs, makes for a cultural experience unlike any other.
Wacken Open Air is not only Germany's largest open-air festival, but also one of the biggest heavy metal festivals on the planet. Taking place annually in the village of Wacken, very close to Hamburg, 75,000 metal fans from around the world rock out to some 200 of the biggest bands in metal history. July 30 – August 1, 2020.
Like Christmas Markets? In addition to the traditional romantic markets, there's also naughty Santa Pauli market; Hamburg's hottest – adults only – Christmas market where traditional Holiday atmosphere and typical St.Pauli red-light entertainment meet. With a cup of "Glühwein" in hand, visitors can browse spicy gift ideas for Christmas presents. November 18 – December 23, 2019.
Hotel bookings and further information at www.hamburg-travel.com