Are several lumps of sugar worth putting in an historic museum? That may sound like a funny question, but the fact is that yes they are – especially if they're part of the Churchill Museum and Cabinet War Rooms (CWR) in London.
Located a short walk from Big Ben and the Houses of Parliament, the CWR opened in 1984 and is, at least in my view, one of the most intriguing museums in London. Although the city is full of captivating museums to suit almost every taste in things to see and do, the CWR should be a "must see" for everyone visiting London. Seeing it up close and personal makes you feel as if you're actually there in those dark days of 1940 when Hitler's troops were expected to invade Great Britain tomorrow. Every room in this magnificent museum has been restored to the way it was when World War Two ended in May, 1945.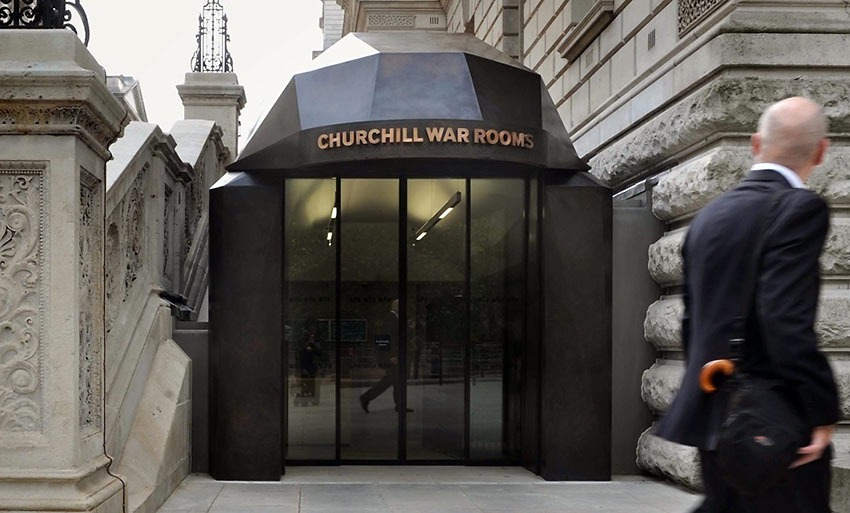 One of the most important areas of the Cabinet War Rooms is the Map Room and, when you first see it you're struck, as I was, by the profusion of white, red and green telephones – they're every where. The desk of the most important man in the room – the Chief Map Room Officer – is strategically located in the center of the display, and it turns out he had a very sweet tooth. Maybe it was because sugar was in such short supply back then, but for some unknown reason he saved all his sugar lumps in an envelope – which he placed in his top desk drawer. During the restoration in 1980, when it was decided to make everything look the way it was during World War Two, one of the restorers opened all the drawers of this desk and, lo and behold, found these still perfect lumps of sugar! Wow!!! And yes, they too have been saved in this intriguing museum, at least they were when I visited a few years ago.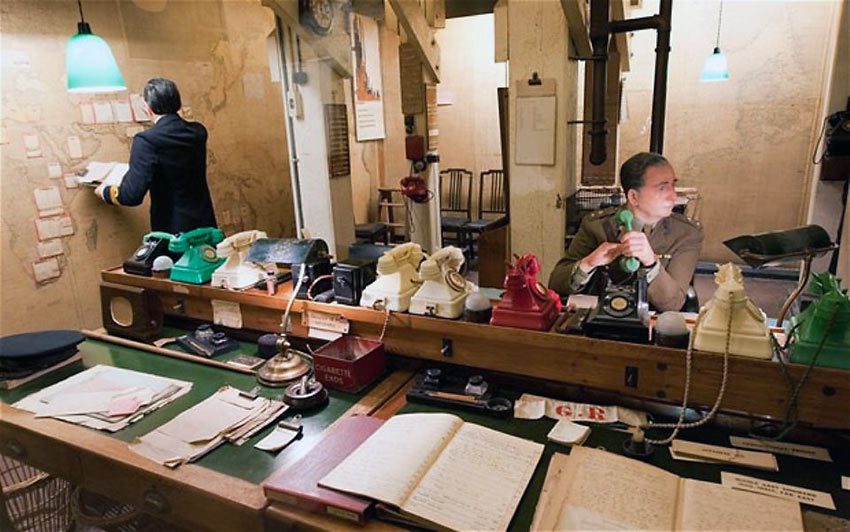 Because the CWR was the nerve center of Churchill's strategy in the planning of Britain's wartime efforts in those days, the museum's location is also "somewhat secret." Their exact address is Clive Steps, King Charles Street, London, SW1A, but it's very easy to miss because it's almost hidden from view off the Horse Guards Road. Unless you knew it was there, you could easily miss it altogether. It's online at the Imperial War Museum site and then scroll down the page and click on "Cabinet War Rooms & Churchill Museum Home." For more information on Great Britain in general, let me suggest you go to the Visit Britain site – If London is in your travel plans, I hope you'll find time to visit this unique, one-of-a-kind museum. I know you'll find it fascinating.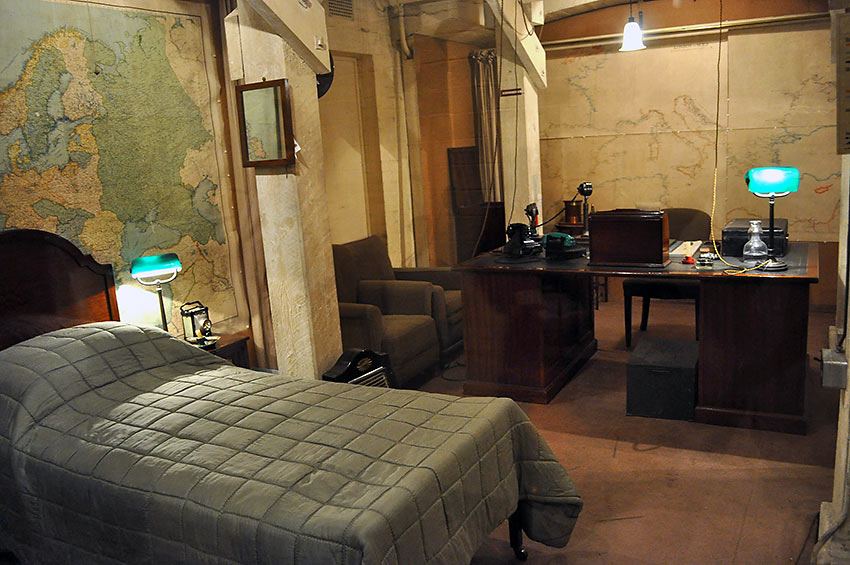 A final question. When they found those lumps of sugar in the restoration process, and as they wanted EVERYTHING to be "as it was in WW2" do you think they left those EXACT lumps, or did they insert new ones – and possibly change them periodically due to dust and such?