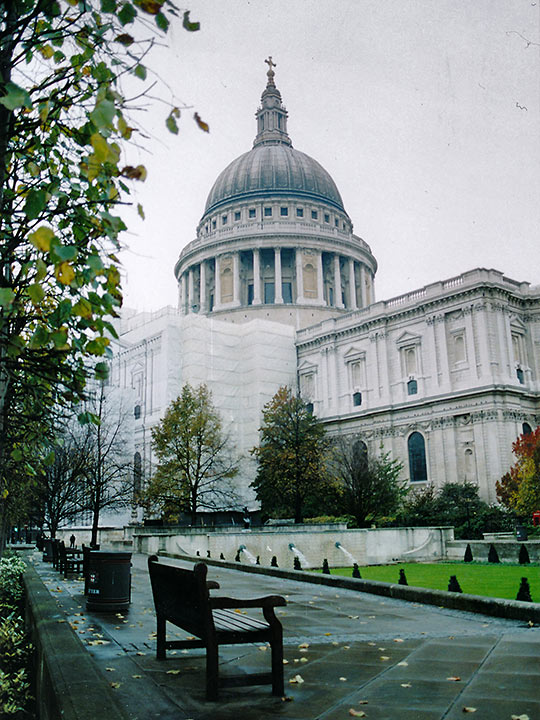 To refer to one of the mightiest, most significant architectural masterpieces in Great Britain as a "building," does NOT do it justice, nor does it fully convey the reason why you need to visit St Pauls Cathedral in London – but here's the thing – can you get the last 36 or more words into a headline? Although I was born, and grew up in this historic metropolis called London, like many city dwellers I never took the time to visit some of my hometown's most spectacular attractions.
Several years ago, and on a visit that had me headed towards Scotland, I decided to make time to see one of London's most iconic buildings, St Pauls Cathedral. I was transfixed by the stunning Main Hall of this majestic edifice, and all its incredible architecture, and I wondered how come I'd waited this long to see it. I was touched by the fact that there's a unique bond between St Paul's and America. In WW2 28,000 Americans – who were part of the hundreds of thousands of the US military stationed in the UK – lost their lives fighting for freedom and democracy in that war. In 1948 a special American Memorial Chapel of Remembrance – unconditionally built with funds donated by Brits – was constructed to pay tribute to, and recognize, that sacrifice.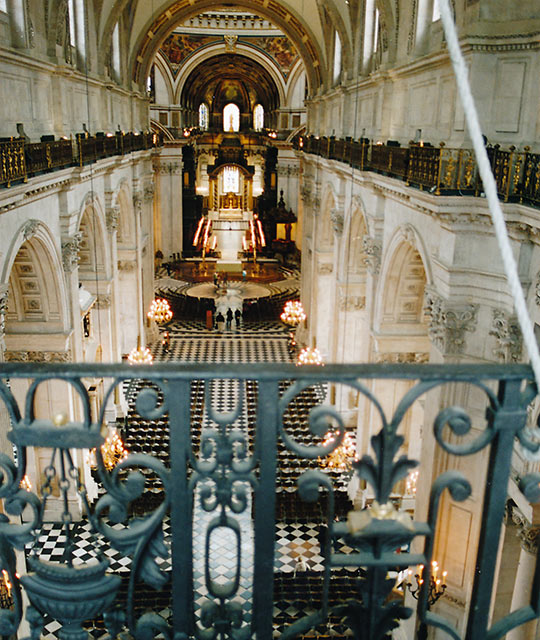 Even as a naturalized American citizen I found this chapel to be a moving and thought provoking experience, enriched by yet another US connection. This one came about due to the events of 9/11. Three days later, on September 14th, 2001, over 2,400 people – lead by Queen Elizabeth – held a special service at St. Paul's that commemorated the lives lost in that terrible terrorist attack of a few days earlier.
Although there have been numerous reconstructions of St Pauls, the architect most often associated with this masterpiece is Sir Christopher Wren, the fact is that not too long ago a huge project was begun in his honor, and it's now finished.  Today's St Pauls looks absolutely magnificent, as do all its carvings, paintings, sculptures and mosaics, indeed some have never seen before. Check out www.StPauls.co.uk and you'll get a feel for what I mean. When you next visit London I hope you'll find time to include this superb building on YOUR Must See list.
British history buffs know that one of the all-time classic photo images of London in WW2 is of St Pauls. It became a famous photographic icon of British courage in fighting the scourge of Nazism. The photo, for those of you who don't know it, showed the Cathedral surrounded by fire and smoke, yet still standing strong in the face of adversity. We show it again for you, as it has come over the many Decades since WW2 ended to symbolize London standing up to the might of the nightly bombing raids of the German Luftwaffe.