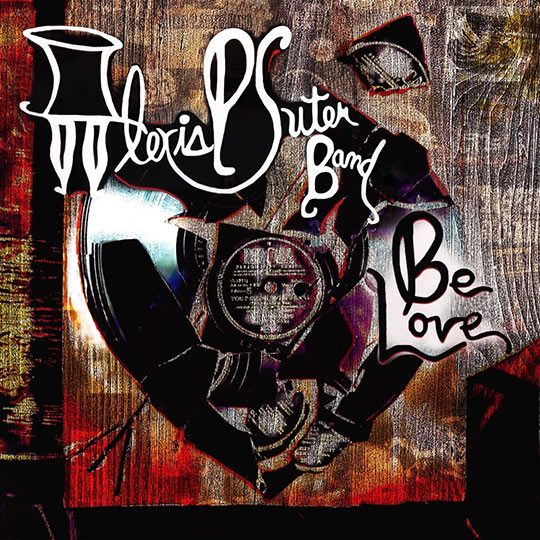 The Alexis P. Suter Band has just hit the streets with their seventh album entitled, 'Be Love' on Hipbone Records. From the outset you realize this project was a communal labor of love. Loaded with original music and a few well-chosen covers, 'Be Love' takes the listener on a journey through betrayal, self-doubt, reflection and 'Empty Promises.' But nestled deep within those 12 tracks you'll find there's an underlying resolve to speak out, to be yourself, and if all else fails, recognize when it's time to cut your losses and simply walk away.
If you've followed Suter's career, you already know her roots are in the church and that she and her band mates were regulars on Levon Helm's Midnight Ramble. As a festival favorite the Suter Band has shared the stage with Bo Diddley, Dickey Betts, B.B. King, Coco Montoya, Etta James, Buddy Guy, and Allen Toussaint. Credentials earned in the last 15 years and enhanced by a prolific and steadily growing catalogue of discography.
When asked about her 7th release and how 'Be Love' came to be, Alexis says. "The number 7 is a great number, a blessed number and a lucky number! At this time in my life I've gotten to experience a lot especially growing up in Brooklyn. This album represents growing pains, gains and pains…" She adds. "Sharing this music with the world lets me know I'm not alone and when people can relate to that, it starts a healing process a therapeutic relationship with my fans. People know when you're real they can feel that. #7 is really a true testament of my/our walk in life thus far, and like they say… It ain't over til the phat lady sings and even then, more stories are created."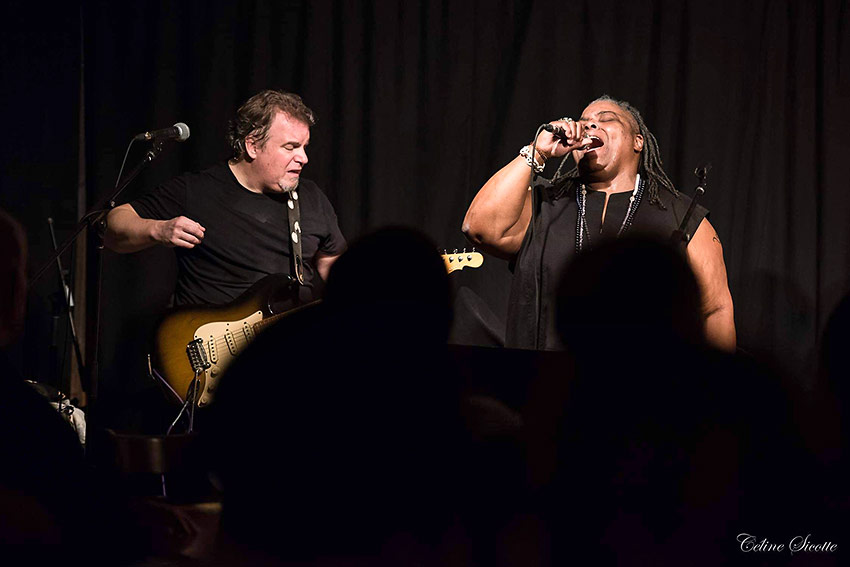 Alexis' distinctive voice resonates throughout this album and you hear the bands playfulness on tracks like 'Lips, Hips and Fingertips' and 'Little Back Rider.' But there's renewed urgency in the woman's growl-like plea when she sings 'you make it so hard to love you.' With emotions laid bare, you sense the pain on ballads like 'So Hard' and 'I Don't See You Anymore.' Life ain't easy but understanding that and accepting it… two totally different things. Vicki Bell's track 'Go' reminds us that sometimes the road to fulfillment and happiness can only be found by calling it quits.
The angelic 'Dog Eat Dog World' is an education in how far a kind word and a little compassion can go in our day-to-day lives. Guitarist Michael Louis shared a little about the making of the album. "It was great to see the project go from the demo stage, to recording stage, to mixing and finally becoming a finished production.' He said. "We definitely had fun, but it's a ton of hard work and like a race, you have to cross the finish line… and we did! Everyone involved should be proud. I think it's an excellent piece of work."
The album's title track is a brass-infused rocker that lays it out, there are no guarantee's in life, only love is real… so 'Be Love!' 'Sway' has a 2nd line rhythm that forces you to get up on your feet, only to have the gnarly 'Sick and Tired Blues' knock you right back off them.
When asked about the Odetta cover 'Hit or Miss' Louis says, "it was the first thing I pitched to band mates Vicki Bell and Ray Grappone when we first got together to discuss new material and songwriting. I knew that jam as an 'underground' funk classic and I thought it fit Alexis' message and style to a tee, 'Love conquers all and be yourself.'"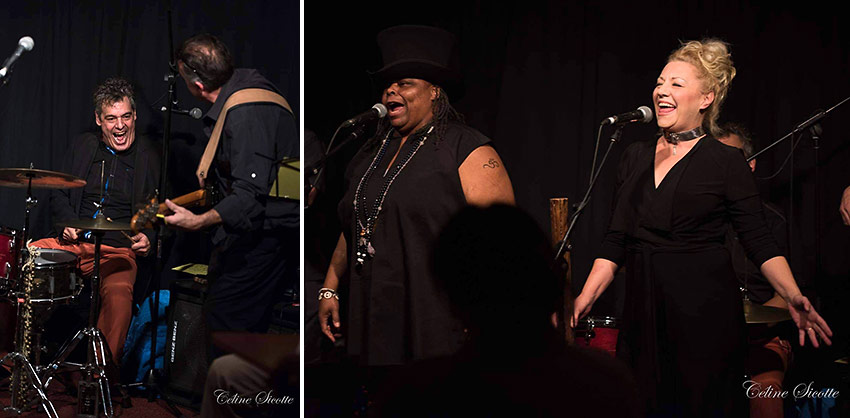 Another nugget of goodness comes at the end of the album when Alexis'96-year old mother, Carrie performs on (I Just Got Off That) Devil's Train. Louis says, "Alexis had sent me an Iphone recording of her mom singing (what you hear) and Alexis is backing her up. A capella; no music. Alexis has got great pitch and we know where she gets it from. I found a few recordings of the song… it was definitely Jimmy Swaggart's jam. Figured out the chords, wrote a chart & played guitar, bass and percussion (banging on my resonator guitar)."  
The entire album was self-produced by the band and the extraordinary lineup includes Alexis P. Suter on lead vocals and singer/songwriter Vicki Bell backing her up. Ray Grappone plays drums, percussion and sings background vocals while Michael Louis plays all guitars and the bass on select tracks.
Additional Musicians include bassist Brandon Morrison, who also mixed the project. Will Bryant on keyboards and Lee Falco doubled up on the drums and percussion with Ray Grappone.  Daniel A. Weiss performs on piano for the special final track (I Just Got Off That) Devil's Train with Alexis's mother, Carrie Suter.
Bottomline: 'Be Love' is life as we know it, the ups, the downs, the pleasures and the heartaches. And much like this album, it's a wild ride…enjoy every minute of it.