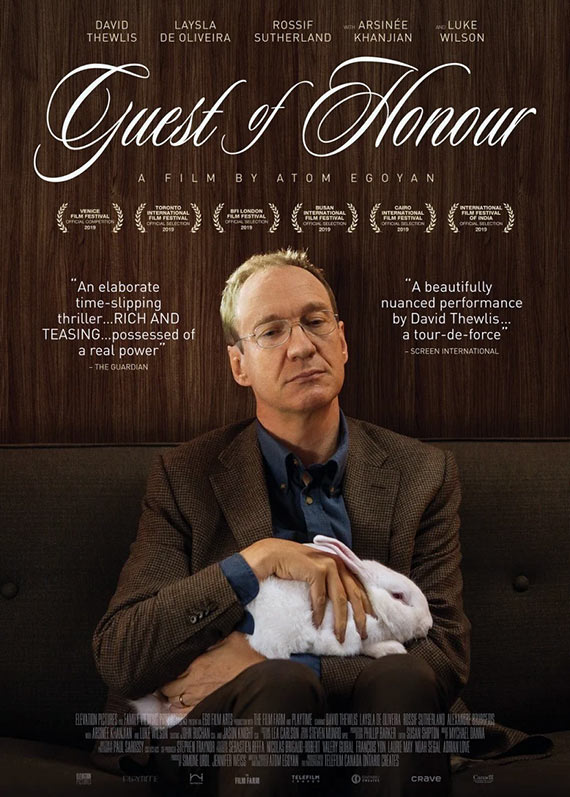 Atom Egoyan's film is one that you will either love or hate.  I fall somewhere in the middle as the following review will demonstrate.
The movie begins with a haunting scene of a young girl "playing" wine glasses, emitting a beautiful sound.  We immediately segue to Veronica (Laysla De Oliveira) who, wearing a red dress, arrives at a church to speak with Father Greg (Luke Wilson) regarding services for her deceased father.  She describes his work in detail explaining that he devoted his life to being a Department of Health Inspector and spent his days going from restaurant to restaurant to ferret out any animal droppings with the preciseness of a skilled brain surgeon.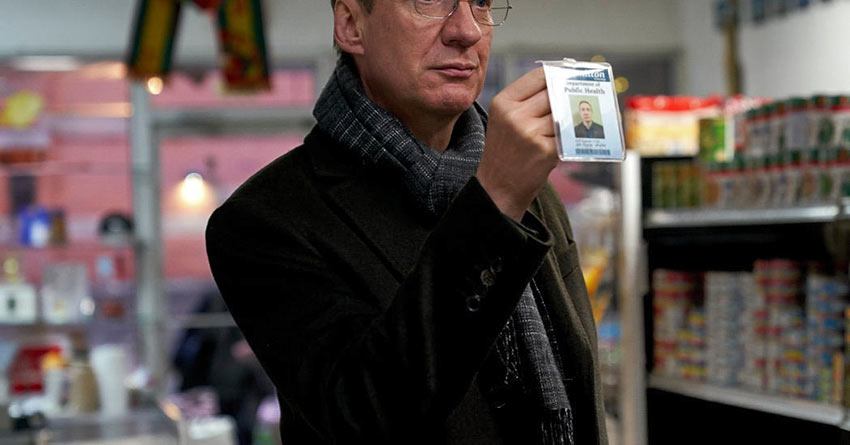 In a series of flashbacks that take us into a variety of restaurants, we see Jim, embodied by the gifted actor, David Thewlis, doing his job.  He pays meticulous attention to detail as he pokes his nose into every nook and cranny where an unwelcomed pest might be hiding.  His mantra is that he has devoted his life to keeping people's food safe and clean. It is about at this point, that a series of flashbacks begin, spanning a 15-year period, taking us from Veronica's childhood to the present time. In one scene, we see dad giving his young daughter a baby rabbit, whose ears and feet will play a part later in both their lives.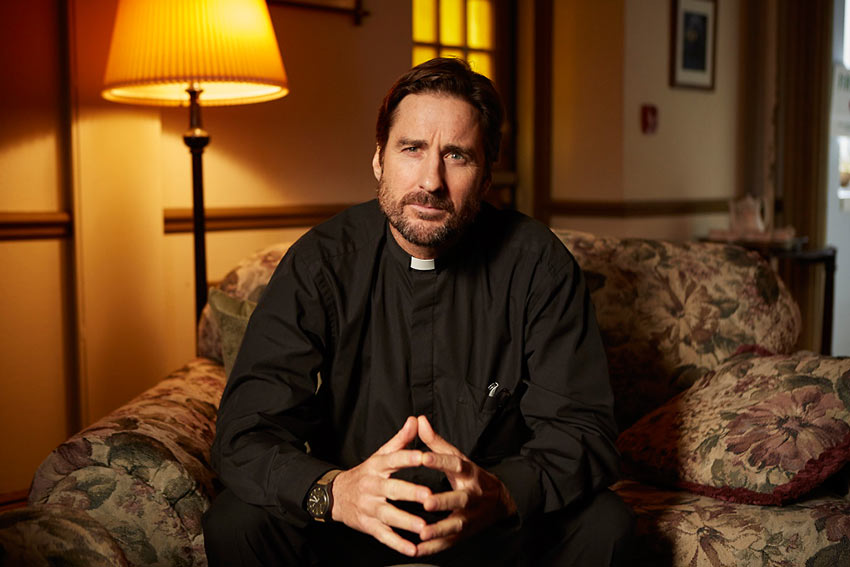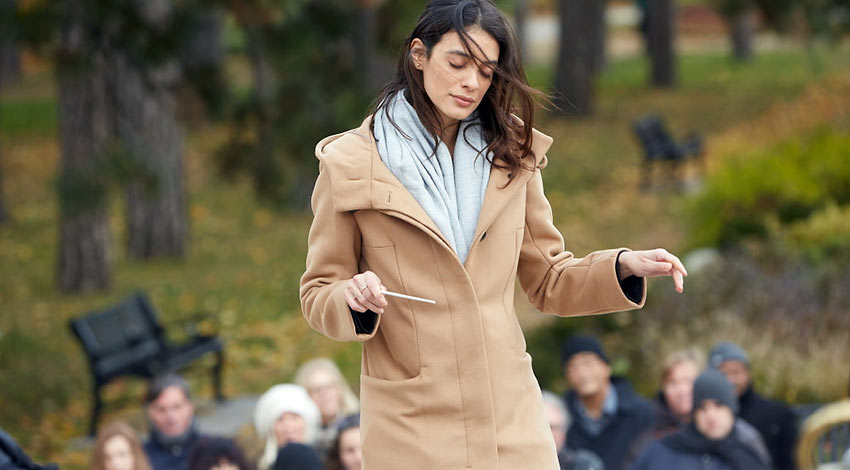 As Veronica talks to a most sympathetic Father Gregg, we learn that she was in prison for sexual misconduct with one of her students named Clive (Alexandre Bourgeois). A music teacher, Veronica was friendly and supportive of all her students but found Clive to be especially talented and gave him a lot of extra time. A school bus driver named Mike, played by Rossif Sutherland, has a crush on Veronica and becomes increasingly jealous of the friendship with her student.  He fiddles with her cell phone, which was customarily left on the bus during recitals, figures out her password, and sends a seductive email to Clive who thinks it's from his teacher. Despite being innocent of raping her young student, she pleads guilty and goes to prison, which is somehow connected to her perception of her father's behavior when she was a child.  Before going to prison, driven by a flawed memory from her childhood, she had been acting out by indulging in a string of one-night stands. So, the plot gets a little tricky as sub-plot upon sub-plot is introduced. I know this all sounds a bit "soap opera-ish" and you would be right to some extent. However, the rotating timeline is executed so delicately as to be almost imperceptible, and it takes a bit of concentration to navigate these mercurial time-line transitions.  Some might call it "clunky," but I call it creative.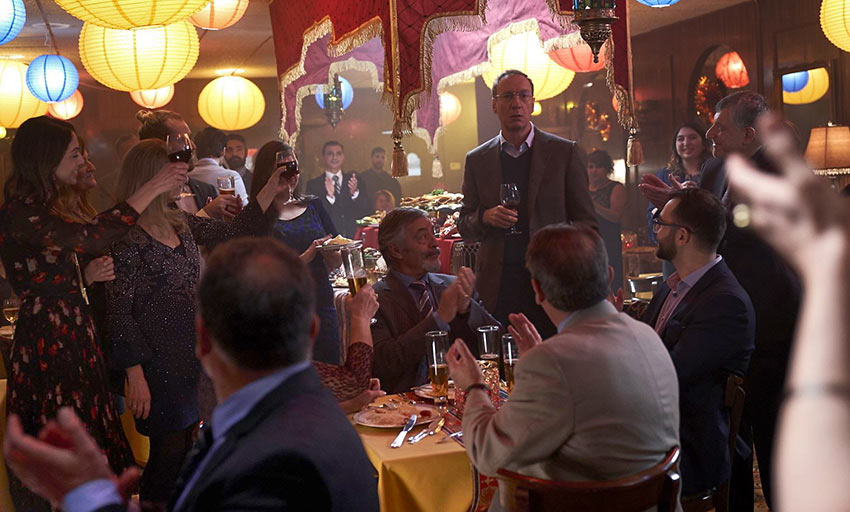 In one mysterious scene, Jim carefully plants rat droppings in the bathroom of a Brazilian restaurant.  At first I was surprised, but his reason become clear as to why he commits such a fraudulent, dishonest act and slowly, ever so slowly, the narrative begins to crystallize.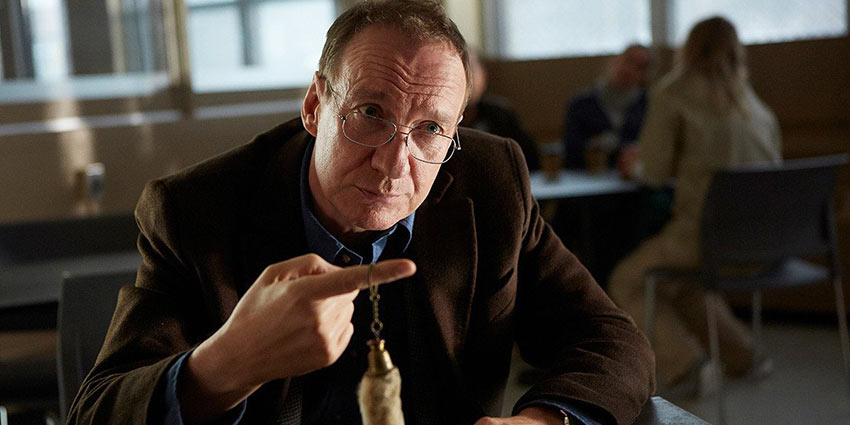 Despite a flawed script, David Thewlis' brilliant performance is worth the price of admission. I found myself hanging on to his every word, delivered in a precise, non-melodramatic way, one of the real dangers of precise in his moment-to-moment reality and delivers a perfect, steady performance with the quiet sub-text permeating his every word. For any actor out there, it is a lesson in "not playing the text."  I also thought that it was interesting story telling, slowly revealing the reason for Veronica's strained relationship with her father.  Rather than being critical of the sometimes confusing timeline, I like to think of this film as a giant puzzle, with pieces scattered all over the table, requiring a patient assembly to achieve a coherent completion.  It should be noted that the film was an Official Selection at the Venice International Film Festival, Toronto International Film Festival, BFI London Film Festival, and is currently being screened via virtual cinemas through Kino Marquee.