Curated by Ed Boitano, Travel Editor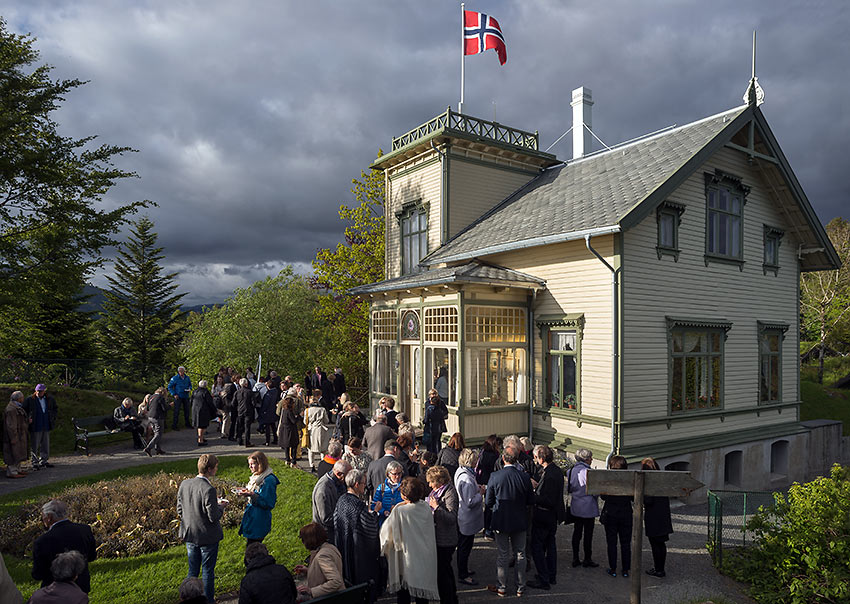 Welcome to the T-Boy Society of Film and Music's latest installment of some of our favorite things, things that make life worth living as we continue to grow as patrons of the world. It's hard to believe that in the past four months we've addressed six subjects: Favorite Natural Wonders, Top Road Movies, Architectural Wonders, North-American-English Language Travel Novels, Top Songs of the Road, and Bucket  List Destinations.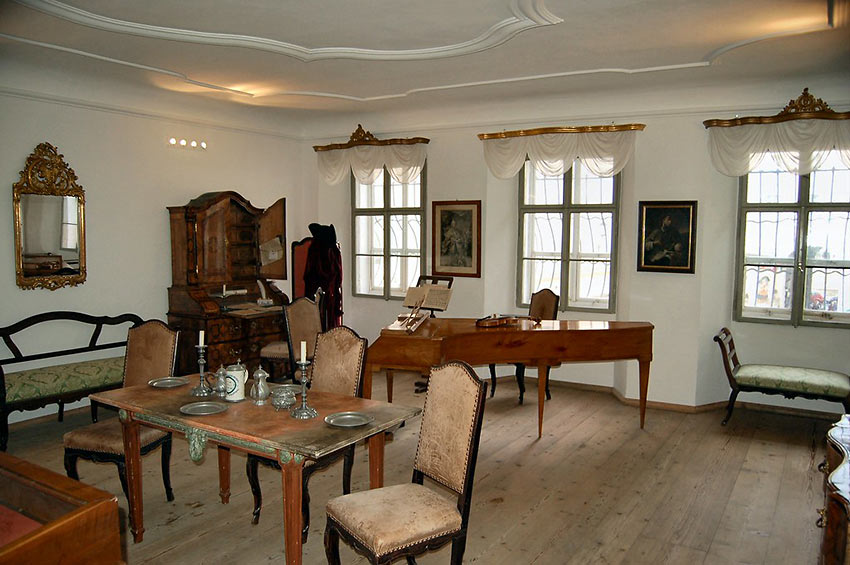 The current T-Boy Society of Film and Music poll is devoted to our favorite museums. It was a tough category to nail down to just five, but the results were both educational and a lot of fun. T-Boy writer Richard Carroll put it in the proper context, The museum feature is important because museums offer insights to a destination that one might overlook. There were a number of important museums on members' lists – the MET, the Hermitage, Smithsonian Museums in DC – which demanded to be represented. But also a sprinkling of little gems, which many of us knew nothing about, e.g. the small Museu do Fado in Lisbon, Seattle's Museum of Flight and the Skansen Open Air Museum in Stockholm. As always, I learned a lot. I hope you do, too. – EB
T-Boy Society of Film and Music's Favorite Museums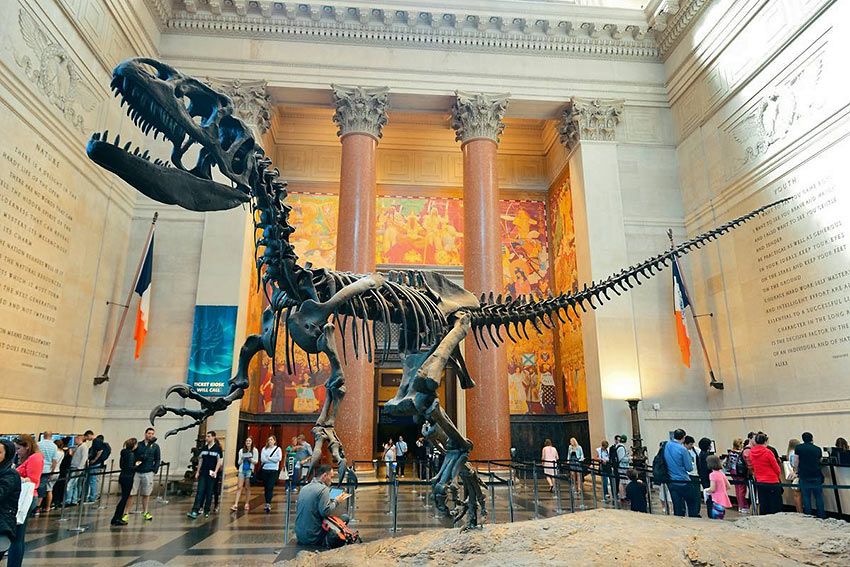 Richard Frisbie – T-Boy writer:
My Top Five Favorite Museums in the World
American Museum of Natural History in NYC – Because I'm sentimental. As a kid spending my school year in New York's Hudson Valley, and summers in New York City, my brother and city cousins and I spent rainy summer days in the museum. It was our playground, surrounded by ancient and modern animals, and all sorts of exotic things, where the wonders of the world were available to us. When the movie Night in the Museum came out I was reminded of all the fun we had there as kids.
The Guggenheim Museum in NYC – When Frank Lloyd Wright's amazing architectural wonder opened, we (autonomous) kids walked up from 57th (between 9th & 10th) to see it.  So long as we got back before the street lights came on we had the run of the city. The Calder was fun, but mostly I remember the spiral ramp up past all the art, and how inspiring the building was from the outside. I was the oldest, a precocious eleven year old.
The Guggenheim Museum in Bilbao, Spain – Shortly after it opened I had the occasion to go there and be amazed by the sheer caressable beauty of Frank Gehry's design, shimmering in the construction zone of what is now a beautiful, sculpture-studded river walk through a library, hotels, convention center, and shopping mall. I've been back several times to see how the concept grew, from the Guggenheim additions, to the architectural bridges, and the pedestrian walks where the street used to be. Every hour the museum is cloaked in man-made fog, leaving the guardian Puppy and Mommy-longlegs behind, only to be reunited as the mist settles. It is a wondrous sight!
The Peggy Guggenheim Museum in Venice, Italy – Imagine a rare afternoon free in Venice to see the sights. Tourism offices call that free time, then usually fill it with trivial things. Not this time! We went first to the tiny but amazing Leonardo Da Vinci Museum because we discovered it on our way to the Guggenheim, then press-passed our way into the unassuming Guggenheim to see what was going on. There's a famous statue of a naked, sexually aroused man astride a horse looking out over the Grand Canal.  A museum staffer told me that when school groups visit the museum he unscrews the erection so their young sensibilities would not be offended. He didn't answer when I asked if he also covered the naked breasts on the female statues. Hypocrisy! (True Story.)
The truly unique – Grand Prix Museum and Wine Museum in Macau – I was there with the Executive Chefs from PF Chang's researching menu additions when they opened the museum(s) for a dinner and wine tasting. They pulled out all the stops on that visit, including one on an ancient, smooth-as-silk, port. That was an amazing museum dinner in a week of incredible food!
I go to museums every time I visit an area. There are several other memorable ones that could easily be in the Top Five: Roberto Burle Marx's Siteo in Rio, The Prado in Madrid, the Picasso Museum in Barcelona, Spain, and especially . . . well, in truth, there are too many for me to list. But read on. I'm sure my colleagues included them elsewhere in this article.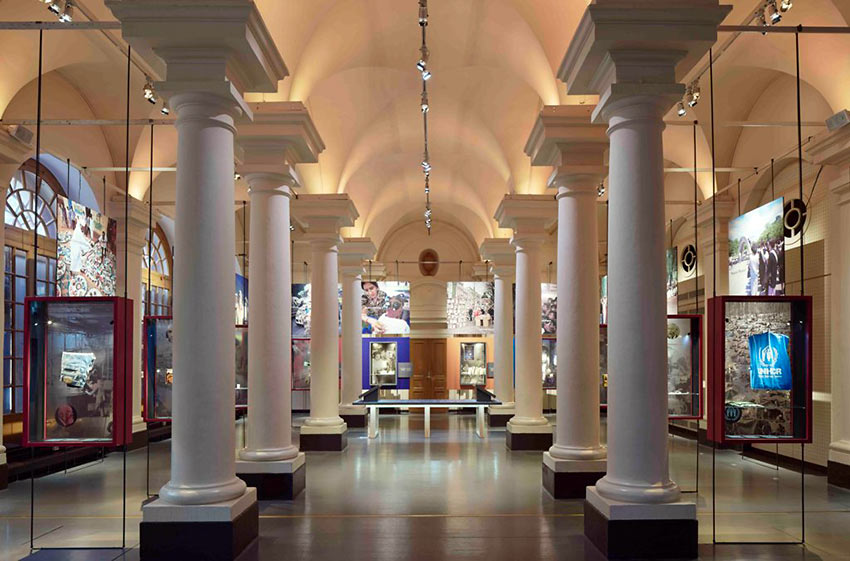 Susan Breslow – T-Boy writer:
Nobel Prize Museum, Stockholm, Sweden – After Alfred Nobel discovered dynamite, he left his estate built on the proceeds to reward individual achievements in chemistry, literature, medicine, physics, and peace. In this compact museum, computer tablets offer insights into winners by decade and describe each one's contributions to humanity. You'll feel even closer to genius when poring over the serious and quirky displays of awardees' possessions including personal notebooks, bicycles, even spectacles. In the reading room, find copies of volumes by Nobel Literature Laureates and a cozy place to page through them.
Peggy Guggenheim Collection, Venice, Italy – There's nothing fusty about this house museum, featuring the personal collection of the American heiress who became a patron of pre- and postwar American and European modernists. Works by Magritte, Dalí, Kandinsky, Klee, Picasso, Brancusi, and others confirm her prescient eye for the greats. Relax in the garden and stroll to the landing at the back of the palazzo, which overlooks Venice's Grand Canal from up high.
Barnes Foundation, Philadelphia, Pennsylvania – Museums inspired by the passion of a single individual are invariably unique. Once the private preserve of Albert C. Barnes, who made his fortune by developing a compound to combat gonorrhea and other inflammations, this museum is idiosyncratic in the way it presents Renoir, Cézanne, Matisse, Picasso, Modigliani, Van Gogh, Degas, and other virtuosos: It's rare to find a solitary oil painting on a wall; typically Barnes' "wall ensembles" also include sculpture, wrought-iron forms, lamps, furniture, and other objects that cohere with the canvases.
Whitney Museum of American Art, New York, New York – A wealth of world-class museums welcome visitors to New York; its Metropolitan is encompassing. Yet it's not my favorite. That's the Whitney, the first museum dedicated to the work of living American artists and home to a trend-setting Biennial. Gertrude Vanderbilt Whitney, another wealthy patron of the arts and a respected sculptor in her own right, founded it in 1930. About a decade ago the museum moved from its snooty Upper East Side address to an innovative Renzo Piano structure in the Meatpacking District. In addition to the outstanding collection, nearly every floor has an outdoor plaza, where visitors can take in views of the low-rise neighborhood, the Highline, and the Hudson River.
Hermitage Museum, St. Petersburg, Russia – I was familiar with Henri Matisse's The Dance, but it wasn't until I visited the Hermitage did I realize the master had also created Music to complement it; the latter is rarely seen outside the country. The world's second-largest art museum (after the Louvre), the Hermitage is a six-building complex that is also home to other priceless paintings, antiquities, the gilded carriages of royalty, and a large collection of intricately fashioned and bejeweled Fabergé Easter eggs that inspire thoughts of larceny.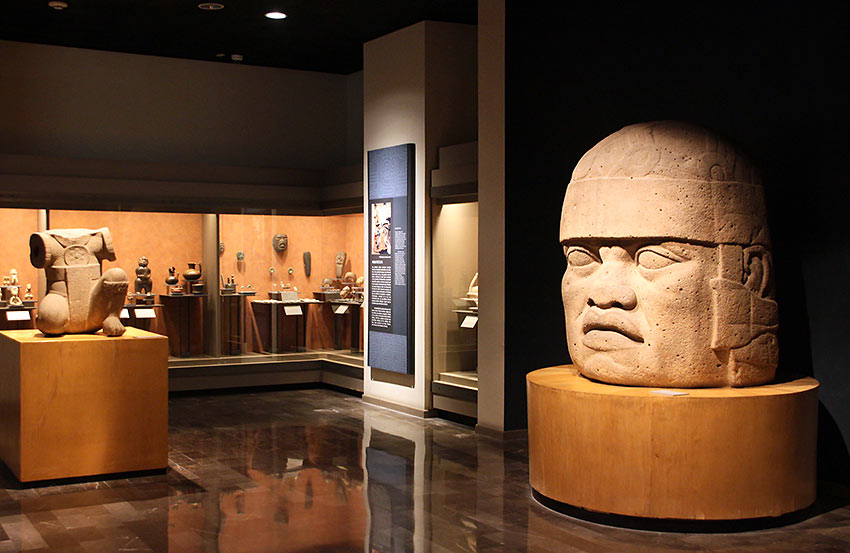 Richard Carroll – T-Boy writer:
National Museum of Anthropology, Mexico City – My first visit, one of many, was in 1971. Visitors are greeted near the entrance by the towering statue Tlaloc, the water god, and beyond is an incredible collection of Mexican history, with 23 exhibit halls covering 100,000 square feet on two spacious floors. A national treasure with international recognition, the museum features superbly displayed Maya pre-Columbian heritage, a massive empire that reached from Mexico to Guatemala and Central America. Large notable murals, a 22-ton Aztec sun stone, and hours of informative enjoyment, are a tremendous boost in understanding a diverse and complex country, the people, and the various languages. You need more than one visit to fully digest this world-renowned complex.
Norton Simon Museum, Pasadena California – Elegant and welcoming, the museum on Colorado Boulevard in Old Town Pasadena is seen by millions as the annual Rose Bowl Parade passes by. But beyond the exterior, the Norton Simon ambiance feels as if you should be sipping champagne as you browse a selection of 12,000 art pieces, and one of the finest collections of 19th-century French art including more than 100 works by Edgar Degas. A splendid enjoyment is the lush Sculpture Garden surrounding a Lilly Pond reminiscent of Monet where plants bloom year-round. The Garden Cafe overlooking the Lilly Pond is perfect for a casual lunch and where one can pull away for a moment or two from the hustle and bustle of everyday life.
Museo Picasso, Malaga, Spain – Malaga, Picasso's birthplace, the artist is alive and well thanks to the Malaguenas in his Andalusian hometown who understand the strength of a legend. The proud city has the great artist front and center with the Museo Picasso housed in the celebrated 16-century Palacio de Buenavista in the heart of the historic district. One of 34 museums in the city, the Museo Picasso is designed with 12 halls or galleries with 226 works of art, and Picasso's colorful and passionate vision of life with sketches, ceramics, and large format art works that are a lasting memory. Throughout the gallery are short powerful Picasso quotes from a collection of a hundred or more of Picasso's thoughts on life, that add another dimension to a complex and timeless personality. "What one does is what counts and not what had the intention of doing." "Spain is the boldest, saddest, and most surprising place on earth." "To finish, to achieve – don't those words actually have a double meaning." With church bells ringing from the adjacent Renaissance-style Cathedral de Malaga, 1528, the museum has uncovered a level beneath its ground floor where Roman and Phoenician ruins are nicely displayed.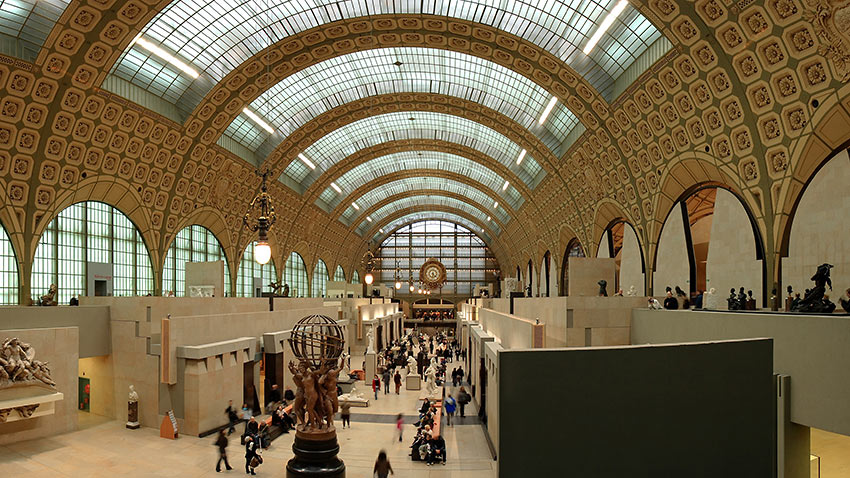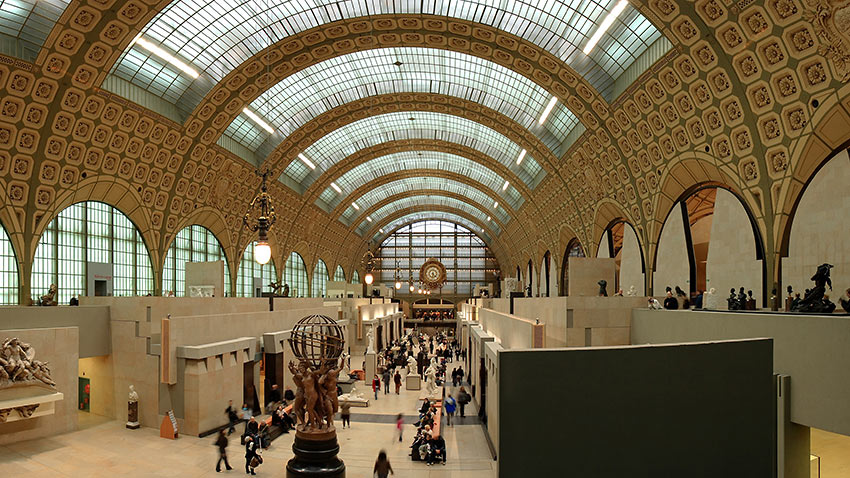 Deb Roskamp – T-Boy photographer & writer: 
Musée d'Orsay, Paris – Hands down, être numéro un. I could meander fully enchanted through this brilliantly renovated train station seemingly forever, as I'd never tire of the treasures displayed inside.  Some of its collection used to hang in what was, in the 80s, my favorite museum, the jeu de Paume.
Florence Nightingale Museum, London – Out of London's hundreds of museums, this one reaches out to me.  What can I say?  I'm a nurse and Flo was one of my heroes.
Van Gogh Museum, Amsterdam – Never has a museum inspired a curiosity to learn about a painter like this one did for me.  At my only visit in 1981, I knew so little about the artist's life and work.  Decades later, after having scouted out countless areas he painted, read and reread his letters to Theo, I only hope that I will be able to return.
Museu do Fado, Lisbon – This sweet little museum in the Alfama area of Lisbon is a treasure.  It's an immersive education for the ears rather than the eyes.  One can spend hours leisurely listening to the various artists of one's choice in the comfort of an armchair.
Anne Frank House, Amsterdam – Everyone knows her story.  Who wouldn't want to see where that optimistic and courageous child lived who gave us so much inspiration? I feel the suffering of millions. And yet, when I look up at the sky, I somehow feel that every-thing will change for the better, that this cruelty too shall end, that peace and tranquility will return once more.
Honorable mention: Musee Picasso, Paris – Located in a converted 17th century hotel, this museum is a lovely testament to the talents of this famed artist and organized in a chronologic fashion; Museo Frida Kahlo (Casa Azul), Coyoacan, Mexico – How moving is it to be in the artist's home where she was born, worked and died?; The Phillips Collection, Washington, D.C. – It's been a long time since I visited, but a lasting impression was made.  Such a lovely collection of European and American artists; Bata Shoe Museum, Toronto – If you looked in my closet, you might not guess that this collection would make my list, as my own footwear is not so interesting or extensive.  However, it does, simply for the novelty of finding shoes from nearly every civilization under one roof; Hermitage, St. Petersburg – The architecture, the sheer vastness of its collection… it just had to make my list.
Stephen Brewer  – T-Boy writer:
Top five museums – this is hard to narrow down, but here goes:
Metropolitan Museum of Art, New York City – for scope and depth, especially European paintings
Musée d'Orsay, Paris
Rijksmuseum, Amsterdam – for the Northern painters
Pergamon Museum, Berlin – for ancient architectural wonders and Nephritite
Archaeological Museum, Naples – for Pompeii frescoes
Acropolis Museum, Athens – for the Parthenon Frieze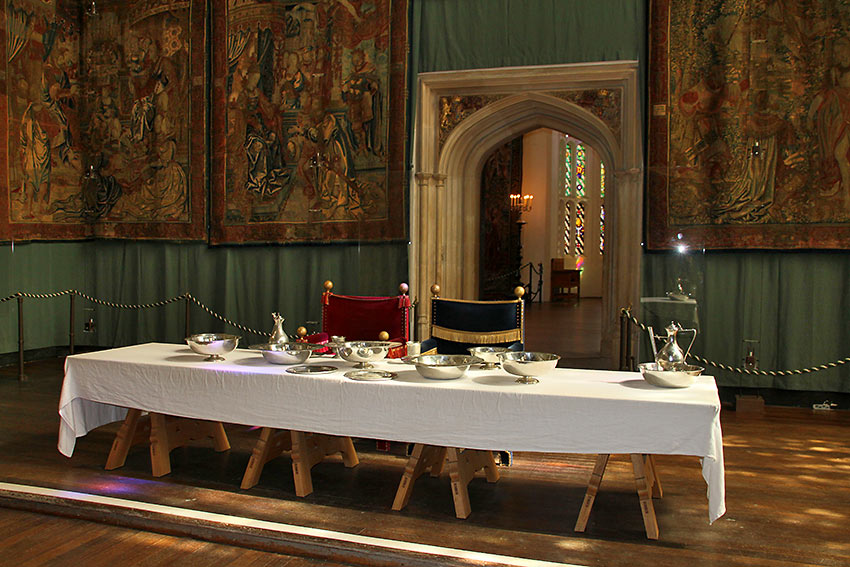 Ed Boitano – T-Boy editor:
Henry the VIII's Hampton Court Palace, London – Growing up in the Pacific Northwest my enthusiasm for castles and palaces was something from which I would only read in books. But, decades later, my wish was well worth waiting for when I finally stepped foot into Hampton Court Palace, British King Henry the VIII's favorite Royal Palace. Overwhelmed by its scope and grandeur, at its gatehouse there's an astronomical clock made for Henry, and 30 suites used for his grandest visitors. Inside, I was amazed by the lavish use of half-timber, rectangular and bay windows, carved wood paneled walls, moldings and design. Two staircases lead to the 106 ft. long and 40 ft. wide Great Hall banquet room where Henry would 'play' the role of a Renaissance monarch. The hall features a spectacularly decorated hammer-beam, and walls covered by Henry's most treasured tapestries. One sleeping room was filled with nothing more than straw, which I assumed would be my place of rest during the 1520s. I was pleasantly surprised to find everything so accessible, making it easy to become part of the experience and attempt to understand Henry's complicated mind.
Imperial War Museum (IWM), London – Yes, there is the ''boy's room": an atrium with exhibits of V-2 and Polaris missiles; a Grant tank used by Bernard Montgomery; and the Supermarine Spitfire number R/6915, which flew in the Battle of Britain and shot down three enemy Luftwaffe aircraft. But this not a shrine for the glorification of war, but rather a museum which gives voice to the extraordinary experiences of ordinary people forced to live their lives in a world torn apart by conflict. Displayed across six floors, the museum's vast collection encompasses a wealth of objects – uniforms to photographs, films and works of art – each with a story to tell. In the basement you'll find yourself a participant in WW1 trench warfare or among Londoners in a subway air raid shelter, seeking safety from the Nazi Blitz.
Stasi Museum and DDR Museum, Berlin – The Stasi Museum focuses on how the Stasi (the DDR secret police, modeled after the USSR's KGB) operated with their original technology of bugs, hidden cameras and weapons. The main attraction is the former office of Erich Mielke, head of the Stasi from 1957 to reunification. His second floor office remains untouched since the days of the Stasi, complete with desks, chairs and filing cabinets. The DDR Museum provides an interactive experience of everyday life in the former East Germany. From cookie cutter kitchens, the sputtering Trabant (East Germanys' answer to West Germanys' Volkswagen) and an ill fated attempt to copy the forbidden Western blue jeans out of cotton, was illuminating in capturing this piece of East Germanys' Cold War history – still unknown to many North Americans today.
Joods Historisch Museum, Amsterdam – A beautiful design of four adjoining synagogues, linked by internal walkways which form one large museum. The synagogues were central to Jewish life until WWII, and were restored in 1980s. Most Dutch citizens who visit the museum today are not of Jewish ancestry, and consider the museum very much part of their own history in the Netherland's courageous support, often facing penalties of death, in helping and hiding minorities throughout history.
Ulster American Folk Park, Tyrone, Northern Ireland – This open-air museum features more than 30 exhibit buildings exploring three-centuries of Irish emigration. Using docents and displays of traditional crafts, the museum brings to life those who left Ulster for the Americas in the 18th, 19th and 20th centuries. Seeing a replica of a full scale coffin ship used during the Famine of the 1840s and the Highland Clearances, felt like a heart wrenching blow to all forms of humanity. Coffin ships were the cheapest way to cross the Atlantic, but were obscenely crowded, unseaworthy and generally with inadequate drinking water, food and sanitation. Mortality rates of 30% were not uncommon. It was said that sharks could be seen following the ships, because so many bodies were thrown overboard.
More Favorite Museums
Readers' Poll