International Travelers need to be prepared before their trip so they know where testing facilities are located and how quickly results will be returned. They should also consider obtaining a personal COVID-19 self-test kit that provides results in as little as 15 minutes and is acceptable for entry to the U.S. For U.S.-bound travelers, a negative result from the Abbott BinaxNOW self-testing COVID-19 kit fulfills the U.S. government requirement for boarding a commercial aircraft.
Research reveals most expensive countries for a night out– and the USA comes in 1st.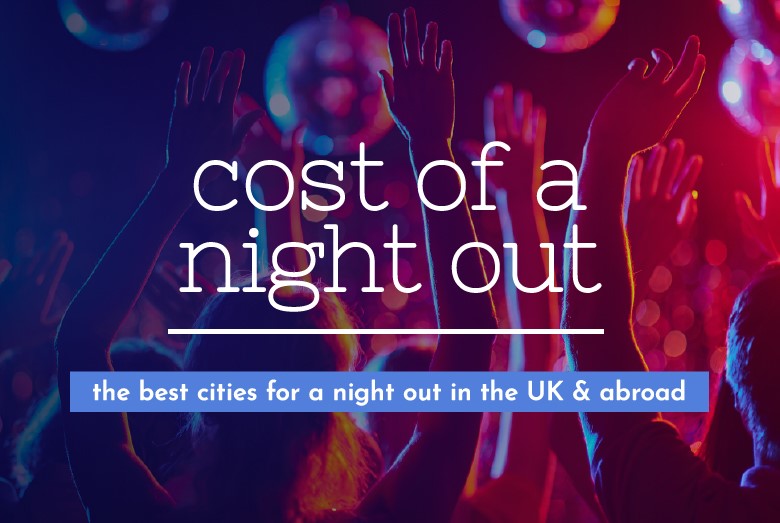 After 16 months of closure, nightclubs nationwide have finally reopened, and whether you're a student on a budget or just feeling the pinch after countless lockdowns, you'll know that clubbing costs can add up fast.
It's no secret that party-essentials like drinks, an outfit and affordable jewellery can rack up a premium in some cities more than others, but which parts of the UK are the most budget-friendly?
To help you choose the best destination for your next evening on the town, we investigated the price of a cute new dress, haircut, cocktail, club ticket, taxi ride and a hotel room for the night in UK cities and abroad.
MORE
How Berlin's club scene is weathering the pandemic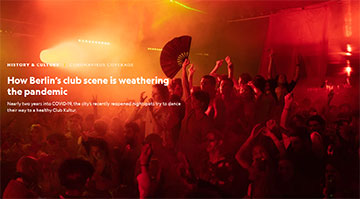 After 16 months of closure, nightclubs nationwide have finally reopened, and whether you're a student on a budget or just feeling the pinch after countless lockdowns, you'll know that clubbing costs can add up fast.
It's no secret that party-essentials like drinks, an outfit and affordable jewellery can rack up a premium in some cities more than others, but which parts of the UK are the most budget-friendly?
To help you choose the best destination for your next evening on the town, we investigated the price of a cute new dress, haircut, cocktail, club ticket, taxi ride and a hotel room for the night in UK cities and abroad.
MORE
Canadian Author MICHAEL POSNER discusses Leonard Cohen on hit TV series Our City Tonight with Jim Gordon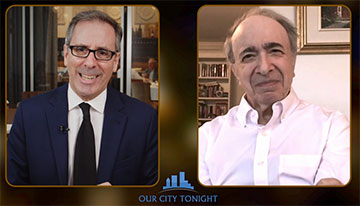 The Holiday Travel Season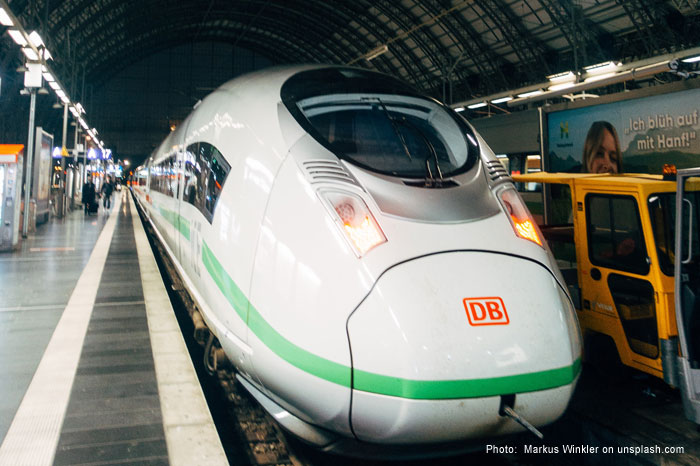 While travel is slowly rebounding from its lowest point during the pandemic, things are still a tad problematic with many new COVID-19 variants out there. But many travelers are determined to continue with their vacations. According to a survey of more than 5,000 travelers by vacation rental site Evolve, 32 percent of travelers are not factoring the Delta variant into their travel plans at all, and of the travelers who are, 46.5 percent won't consider canceling their plans because of it "until much closer to the trip dates."

Strong by Nature—Support our National Parks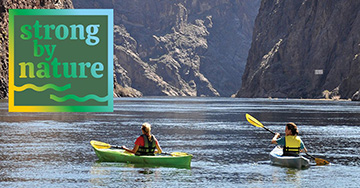 From the very beginning of the COVID-19 disruption, we at Western National Parks Association joined the National Park Service and our over 70 partner parks to take public health very seriously resulting in the temporary closure of our 75 park stores.

Over the past year—thanks to our amazing frontline staff—we have been able to reopen almost all of our stores at park visitor centers. This has allowed us to serve hundreds of thousands of visitors. Donors like you provided us with the funds we needed to make changes in response to COVID-19.
MORE
Doctors develop new COVID-19 test that checks antibodies' ability to fight Omicron variant
A new rapid test can identify antibody effectiveness against COVID-19 variants, including Omicron, in just 15 minutes.
Scientists say the quick and simple test could measure patient immunity against multiple COVID-19. variants – such as Omicron and Delta at once – and also indicate which treatments to use.
Biomedical engineers at Duke University devised the test to quickly and easily assess how well a person's neutralizing antibodies fight infection from multiple variants of COVID-19.
They say the test could potentially tell doctors how protected a patient is from new variants and those currently circulating in a community or, conversely, which antibodies to treat a COVID-19. patient.
MORE
Holiday travelers will trek hundreds of miles on a plane, train or automobile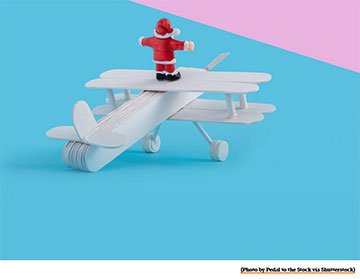 Almost two-thirds of Americans are planning to travel with their immediate family this holiday season. A study of more than 2,000 Americans with holiday travel plans found that of those polled, one in three (32%) stayed home last year. Now in 2021, a whopping 82% believe it's important to share the holiday festivities with loved ones. In particular, they're most excited to reconnect with their siblings (46%), parents (45%) and extended family (42%) this year.
MORE
Average American claims to do this many good deeds a month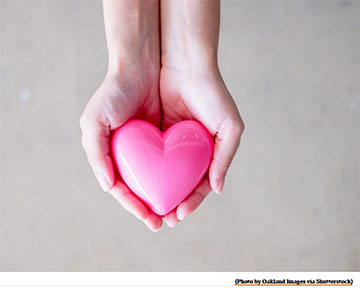 After another year under the COVID-19 pandemic, Americans are looking forward to sharing the love and giving back to their communities this holiday season.
A new poll of 2,000 nationally representative Americans found 70% said this is the most wonderful time of the year to give back.
Americans are executing an average of eight good deeds a month totaling 94 in just one year.
MORE
Will the omicron Covid variant wreck Christmas?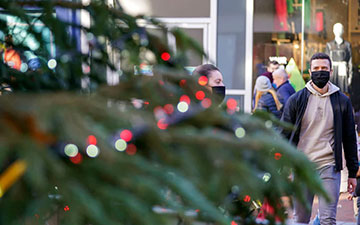 Data on new strain emerging from South Africa provides important pointers – but not the answer.
MORE

10 Best Places to Travel Before the Calendar Hits January 1, 2022.

T-Boy Note: Those who choose to travel are strongly encouraged to check local government restrictions, rules, and safety measures related to COVID-19 and take personal comfort levels and health conditions into consideration before departure.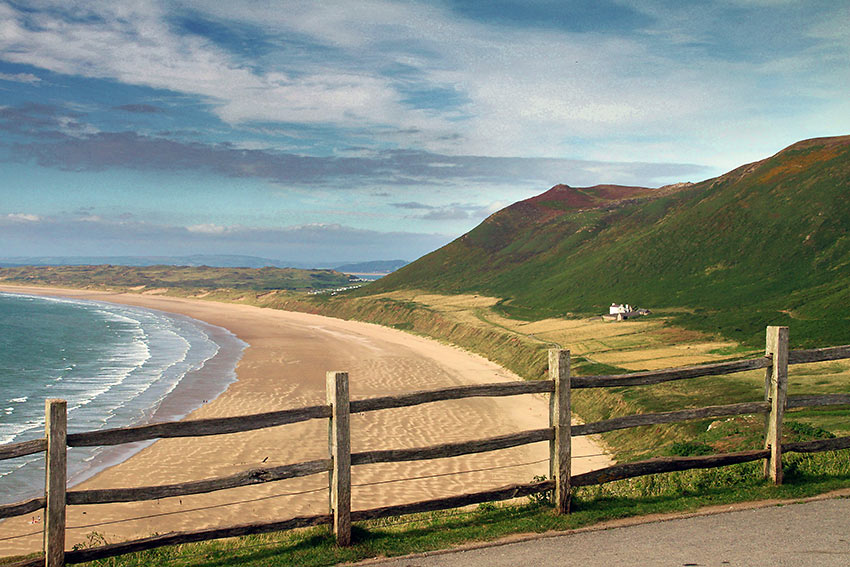 The end of 2021 is approaching quickly, and the days seem to fly away. But, there's still time for a vacation-even in November-so here's a guide to some worthy destinations to visit this fall season.
MORE about 10 Best Places to Travel
Wales, United Kingdom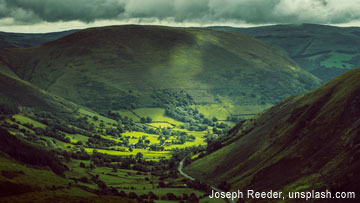 The perfect off-the-beaten-path destination for November, Wales is located west of England, bordered by the Irish Sea and Bristol Channel, with 870 miles of coastline. The Celtic nation is home to mountains, waterfalls, rugged natural beauty, three national parks, and more than 641 castles. Its capital, Cardiff, is just two hours from London. Though there's a chill in the air, November is a festive time with the opening of the Cardiff Christmas Market, the Royal Welsh Winter Fair, and Luminate Wales, beginning November 18. South Wales boasts the Penderyn Distillery in the Brecon Beacons, credited with reviving the country's whisky industry. With an all-female distillation and blending team, Penderyn has created award-winning spirits using a unique copper single-pot Faraday still, which can be seen on tours of the distillery. Slate quarrying, a major industry in northwest Wales for nearly 2,000 years, has earned the slate landscape its recent recognition as a UNESCO World Heritage Site. From campsites to five-star hotels, Wales offers a variety of places to stay.


Riviera Nayarit, Mexico
Located on the Pacific just north of Puerto Vallarta, Riviera Nayarit is an increasingly popular area with luxury hotels and residences, ideal November temperatures, and convenient access from Puerto Vallarta Airport. Sandy beaches, lush forests, waterfalls, and marine life attract visitors, and in fall, humpback whales begin to arrive on their annual migration.
Dubai, United Arab Emirates
The second-largest of the seven emirates that form the United Arab Emirates, Dubai has grown from a small fishing village to the world's fourth most-visited destination. The discovery of oil in 1966 led to economic development, and in 1979, the first skyscraper, the Dubai World Trade Center, was built. In 2010, the Burj Khalifa became the tallest building in the world. Growth has continued at a fast pace, and Emirates, Dubai's flagship airline, carries more than 50 million passengers a year. Beaches, theme parks, art, sports, adventure, shopping, restaurants, and entertainment of all kinds make Dubai a perfect destination for families, couples, and solo travelers. Expo 2020 Dubai, postponed last year, is now scheduled from October 1, 2021 through March 31, 2022.
Austin, Texas
Comfortable fall weather makes Austin a great time to enjoy all it has to offer. Temperatures are perfect for hiking or biking around Lady Bird Lake along the ten-mile trail or enjoying the scenery at Mayfield Park and the view from Mount Bonnell. If there's time for a road trip to Texas Hill Country about 30 miles west of Austin, a visit to Pedernales Falls State Park provides more natural beauty and hiking trails. Foodies might want to arrive for the Austin Food & Wine Festival (November 5-7) featuring top chefs and, of course, BBQ and music. On that subject, there's always entertainment in the "Live Music Capital of the World," with a variety of venues, concerts, and festivals.

Tampa, Florida
With hot summer weather almost a thing of the past in autumn, Tampa is an ideal destination to journey. Located on Florida's west coast, visitors can stroll along Tampa's Riverwalk, explore the Tampa Museum of Art and Florida Aquarium, or visit Tampa Bay History Center. With Tampa Bay and three rivers, it's a perfect time to get out on the water in a kayak, water bike, or a Pirate Water Taxi cruise. Minutes from downtown, Hillsborough River State Park offers nature trails, camping, and class II river rapids for a bit of adventure. Tampa's historic Ybor City area was the center of the Cuban cigar industry, and many buildings remain from the late 1800s, now home to lively nightlife venues.

Vail, Colorado
November in the Colorado Rockies begins ski season, and Vail anticipates opening the week before Thanksgiving. But, early November is a great time for non-skiers to enjoy the wintery atmosphere, scenery, restaurants, and cozy lodging before the arrival of avid snow fans and holiday vacationers. Vail Mountain offers every level of skiing and snowboarding, attracting families and beginners as well as experts. The places to stay are as varied as the mountain trails, ranging from upscale celebrity style to comfortable and affordable.

Barcelona, Spain
Barcelona's fall weather may call for a jacket or sweater, but the chill in the air creates the ideal time to enjoy the city with fewer crowds, lower hotel rates, and the beginning of the holiday season. The month begins with Diada de Tots Sants (All Saints Day), a public holiday honoring deceased relatives and friends with flowers at their graves. Families gather for traditional foods like chestnuts and sweet potatoes. Fewer tourists make it possible to enjoy leisurely visits to the works of architect Antoni Gaudi- La Sagrada Familia, Park Güell, and the unique Casa Battló. The annual Barcelona Jazz Festival events take place at various venues throughout the city from late October until early December. Enjoy 's tapas bars, paella, flamenco, and local wines while you explore the city, and you'll see signs of the approaching Christmas season with light displays, holiday markets, and an ice skating rink.

Scottsdale, Arizona
Late fall in Scottsdale is the perfect time to hike, stroll through Old Town, play golf, and enjoy all the area has to offer. You're in the desert, so make time to get to know the wildlife, cacti, and beauty of the environment with a visit to the McDowell Sonoran Preserve. Scottsdale also offers several outstanding museums, including the Scottsdale Museum of Contemporary Art and Scottsdale's Museum of the West. A visit to Frank Lloyd Wright's Taliesin West is a fascinating glimpse into his life, work, and influence. Movie fans might want to schedule a visit to catch the Scottsdale International Film Festival from November 5-9. No matter when you go, be sure to take advantage of Scottsdale's restaurants, craft breweries, and wine trail..

Newport, Rhode Island
This summer vacation capital is just as beautiful in winter, albeit a bit colder with average temperatures in the 40s. Like many off-season destinations, Newport offers attractive hotel prices, fewer tourists, and the opportunity to enjoy the quaint streets and stately mansions without the warm weather crowds. It's a chance to bundle up in winter clothes, put on some comfortable boots, and a hat, of course, and marvel at the white lights and holiday decorations that appear towards the end of the month. Time your visit around Newport Restaurant Week from November 5-14 when you have a chance to sample the best New England dishes and enjoy discounts and prix-fixe specials. A visit to Newport should include a cocktail or meal at White Horse Tavern, America's oldest tavern, the perfect place to come in from the cold.

Toronto, Canada
Sure, it's a bit cold, but Toronto has much to offer during winter, and many travelers have been waiting to return to their favorite destinations north of the border. Food might top your list of reasons to visit the diverse city, with excellent restaurants that serve Chinese, Vietnamese, Mexican, Portuguese, Japanese, German, and just about every cuisine you can think of. And, of course, there's local specialty, poutine – french fries and cheese curds topped with brown gravy, a dish said to have originated in Quebec. Kensington Market is a neighborhood with shops, restaurants, bars, groceries, gifts, and more, a great place to browse or dine. For a break from the cold and an exciting shopping experience, head underground to Toronto's PATH, the world's largest underground shopping complex, where you'll also find convenient connections to hotels and attractions. Get a head start on holiday shopping or just browse through the creative shops in the Distillery District and warm up with a specialty coffee or something a bit stronger.
5 Best Countries for Americans Who Want to Live Abroad
Courtesy of LILLY GRAVES, Travel + Leisure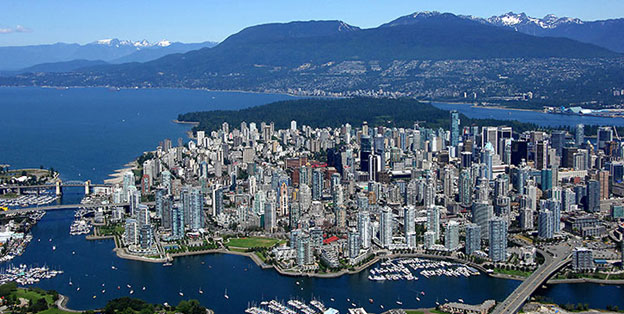 Canada: As President Biden recently put it to Prime Minister Trudeau, there is no closer friend to the United States than Canada. Regardless of who is – or isn't – in office, Canada remains a top contender for American expats for a number of reasons that may include affordable education, cultural diversity, stability, and countless adventures in the unspoiled natural wilderness. If seeking a job, consider the largest city of Toronto, often compared to the Big Apple, where the majority of Canada's work opportunities are located. There are plenty of other livable cities to choose from like Vancouver, surrounded by sea and mountains, which may include weekend trips to Tofino, a year-round surf town on the edge of the continent.

MORE about 5 Best Countries
Or Calgary, which is experiencing a renaissance with cool eateries, hip neighborhoods, and proximity to the best trails in the Canadian Rockies (Banff National Park is an hour away). Then there are the French-infused cities of Montreal and Quebec City in the east for those who want a slice of European living without the long flights. Depending on your circumstances, you can take your pick between several different ways to make the move; start by checking for eligibility if one of your parents or grandparents was born there.

Portugal: The fashionable country due west of Spain is attracting young expats in recent years, particularly entrepreneurs, given its incredible value and welcoming business incentives that help stretch your hard-earned dollars. Take the second city of Porto, buzzing with modern and creative energy as a manufacturing and textile hub, with a slew of new designers who have made the city their home. Following decades of decline in the late 20th century, Porto's cobbled streets today are filled with cool cafes, restaurants, and boutiques selling goods from local weavers and ceramists. On a day off, take advantage of the city's art district, historic churches, and palaces, as well as the Douro River that leads to the oldest wine region in Europe (Alto Douro). Less than an hour from Porto is Portugal's third city, called Braga, which, for its part, offers a reduced tax rate for start-ups. Nicknamed the "Rome of Portugal" thanks to its Baroque architecture, Braga also offers attractive green spaces, international schools, and high-tech companies for qualified candidates. Further south is the Algarve coast with more than 300 sunny days per year for digital nomads, families, and retirees who enjoy life at the beach. You can also check out the nine islands in the Azores – some offer incentives to attract businesses and start-ups. No matter where you choose, you'll be hard-pressed to find a kinder nation to call home.

Costa Rica: Relocating to well-trodden Costa Rica isn't a novel idea for anyone who has ever visited the country (and likely met a few friendly expats along the way), but there's a reason for its persisting popularity. Situated between the Pacific and Caribbean coasts, this utopic Central American nation wins people over with volcanoes, cloud forests, and exotic wildlife in the form of sloths, capuchin monkeys, and toucans. More than that, it's the Pura Vida ("Pure Life") philosophy for good living, which sums up this peaceful Spanish-speaking gem. Sweetening the deal, the country offers expats a straightforward residence program, affordable dental and healthcare, a stable democracy, and easy flights to the U.S. from two international airports. While the capital of San Jose has a notable food and arts scene, expats can head for either coast for long stretches of undeveloped beaches, seaside villages, surfing and yoga classes, neighborly expat communities, and business ventures often tied to eco-tourism. If you prioritize a healthy, laid-back lifestyle surrounded by natural beauty with an evergreen cool factor that is hard to imitate anywhere else, then this might be the place for you.


South Korea: The country that invented K-Pop, K-barbeque, K-beauty, and 24-hour jjimjilbangs (Korean bathhouses), draws expats wanting to be a part of this living and breathing epicenter for popular culture. The sleek city of Seoul, Asia's third-largest economy, will surround you with killer restaurants, shopping, entertainment, night markets, and a high-tech scene with international workers who partake in the work-hard, play-hard mentality. Professionals based here will find tight-knit social groups and regular networking events for those looking to hob-nob over soju cocktails. But don't overlook Busan, South Korea's edgy second city with beaches, fresh fish, and an international film festival. (Fun fact: You can take a ferry to Japan from here.) No matter where you decide to live on the peninsula, enjoy access to rugged mountains and thousands of islands offering plenty of outdoor adventures like winter skiing and treks to 7th-century temples. South Korea is a safe place to live despite its close proximity to North Korea, but stay cognizant of the situation.
Austria: This Central European country can have you hiking in the Alps in the morning and enjoying a performance in a famous opera house later that evening. Austria's capital, Vienna, has been recognized in Europe for its high quality of life and low crime rates, as well as an exciting food and wine scene, focused on organic, local ingredients. It's also a good choice for those looking for affordability, healthcare, and international schools. Further south is the youthful city of Graz, which offers its own version of Renaissance and Baroque architecture as well abundant parks and upbeat nightlife. Beyond all of the aforementioned pleasures of living in Austria, if the idea of being surrounded by Italy, Switzerland, Liechtenstein, Germany, Czech Republic, Slovakia, Hungary, and Slovenia gets your heart pumping, then you may have found your place.