British Thanksgiving Cooking Tips from Gary Durrant, Head Chef at Hunter 486
Thanksgiving is a key date in the calendar over in the US, and the celebration has gradually gained attention on British shores too. Whilst we're keen to kick off the holiday season with our friends across the pond, many of us Brits are in need of some cooking guidance. There's no denying that this US holiday is known for its indulgent pecan pies, colourful side sauces and gigantic Turkey platters, however there's more to the festive feast than the well-known American classics.
In light of this, Gary Durrant, Head Chef at The Arch has prepared a roundup of British Thanksgiving dishes that we should be treating ourselves to this November.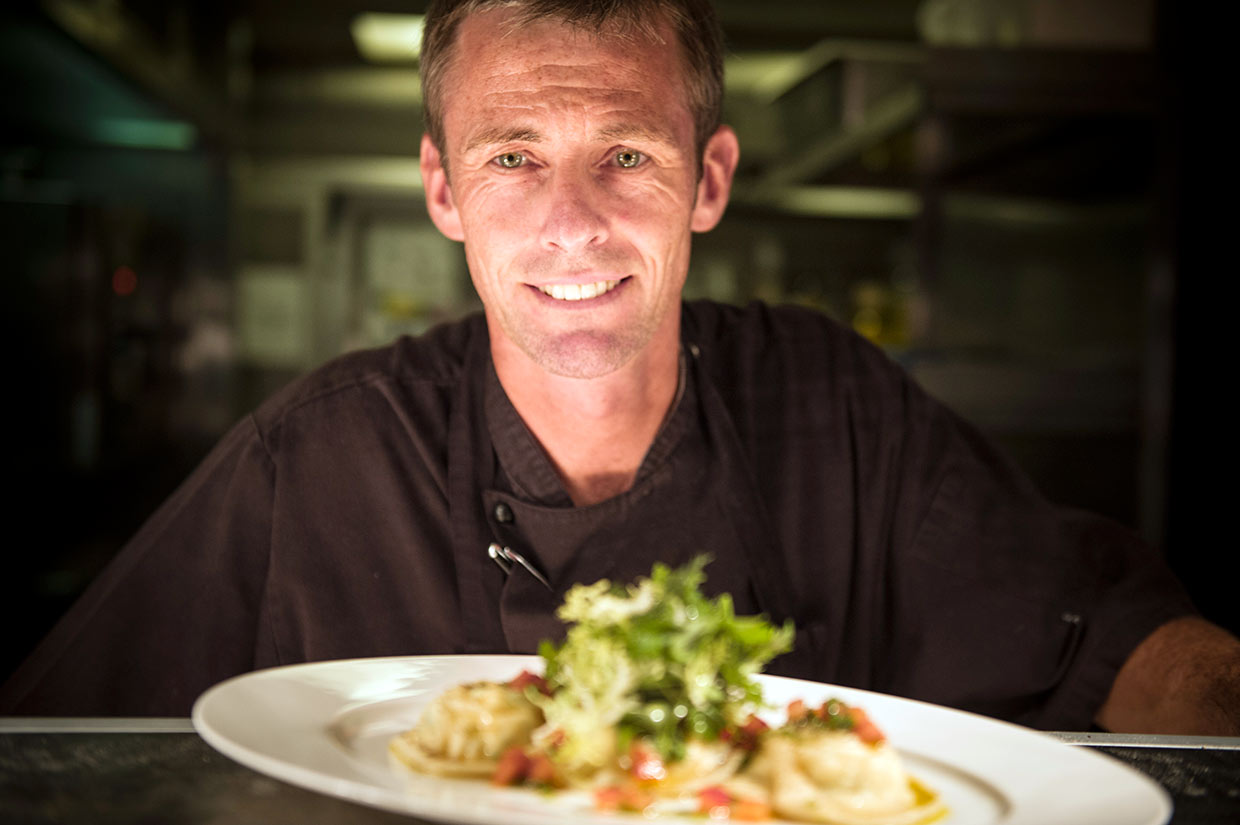 Jewelled Fruit for a Festive Compote
This medley of dried fruit is the perfect accompaniment to a rich wheel of baked brie. To create this delicious compote, combine dried tart cherries, dried apricots, golden raisins, small dried figs, brown sugar, brandy, water and fresh lemon juice and microwave until bubbly.
Twice-Baked Sweet Potatoes topped with Toasted Marshmallows
Blurring the lines between sweet and savoury, this dish breaks all the rules in a gloriously indulgent way. Bake sweet potatoes in the oven and once baked, slice potatoes in half lengthwise. Scoop the insides into a large bowl, adding browned butter, cream cheese, a dash of salt and cayenne pepper. Mix well, then spoon the mixture back into the sweet potato skins and top each with quarter of a cup of marshmallows. Finally, place the sweet potatoes back onto the baking sheet. Bake in the oven for another ten minutes until warmed through and the marshmallows are toasted.
Cornbread and Sausage Stuffing
Cornbread is an American favourite yet to fully make its mark in the UK, but the loaf serves as a fantastic stuffing base. If you look hard enough, you can find good quality cornbread in a number of bakeries. First, fry onion and sausage in a pan and transfer into a bowl.Then add pecans, parsley, lemon zest, chicken broth, butter and cornbread to the bowl. Transfer to an oven proof dish and bake all of the ingredients together until browned on top.
Playful Pumpkin Pie Ice Cream
Making your own ice cream is admittedly a tricky skill to master, so we'd recommend combining good quality shop-bought dairy ice-cream with pumpkin puree, pumpkin pie spice and vanilla extract, finished with Graham cracker crumbs.
Avocado, Grapefruit and Chicory Salad 
With all the calorific chaos on the table, health-conscious diners can find solace in this refreshing salad. Combine chicory and avocado slices, and place in a salad bowl. Make a dressing of olive oil, grapefruit juice, honey/agave syrup and season with salt and black pepper. Finally, add grapefruit slices to the bowl and pour over the dressing. To serve, neatly plate the salad and sprinkle with pomegranate seeds.