Three days were not long enough. Nevertheless, when I had an opportunity to visit Buenos Aires, Argentina, I jumped at the chance.  Buenos Aires had long been on my bucket list, and three days of exploring this remarkable city, dubbed "The Paris of South America,"  was better than none. As soon as I climbed into my cab, I was immediately awestruck by the city's wide boulevards, grandiose monuments, rolling parks and distinctive neighborhoods of somewhat faded glory.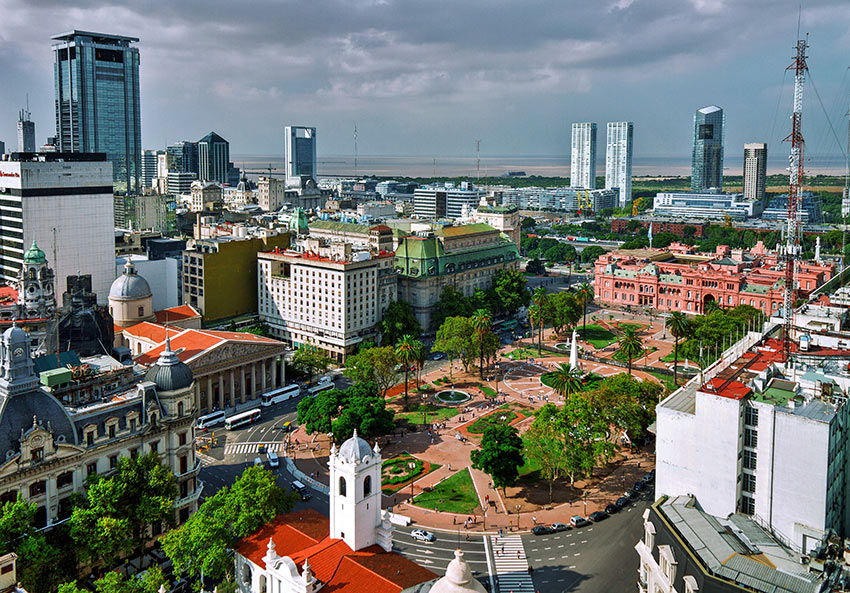 As my taxi cruised down 9 de Julio Boulevard, the driver informed me that it was the widest boulevard in the world, named in honor for Argentina's Independence Day. He added that due to Argentina's fluctuating economy "BA" was really dirt cheap ten-years ago, but do not be concerned for today it is simply dirt cheap, and your Yankee dollar will go far. I'd ditch your gaucho costume if I were you, he laughed. It's always seemed to me that the best information comes from a taxi driver who has seen it all and gives it to you straight unlike many PR firms who have a tendency to sugarcoat certain attractions. But sugarcoating was not required for I was already dazzled by this city proper of approximately 2,891,082 people, with a lifestyle and architecture that is more European than any other city in South America.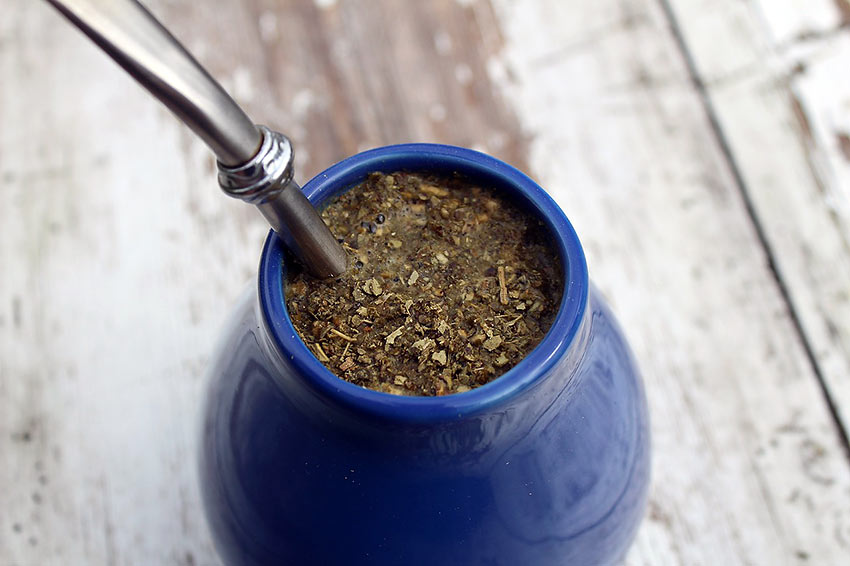 The cafes were filled by stylish-looking people speaking a unique dialect of Spanish with an Italian accent, with many words and phrases in Italian. Over 62.5% of the populace is of Italian heritage, and I could not help but notice porteños (locals, people of the port) gesticulating with their hands like Marlon Brando as Vito Corleone in the Godfather film.  Mate (pronounced "mah-tay"), the national beverage of Argentina, is a tea made from yerba mate, courtesy of the Tupi People, who introduced it to the gauchos (skilled horsemen) of the pampas, the vast plains extending westward across central Argentina from the Atlantic coast to the Andean foothills.  Served communally in a gourd (squash rind), and sucked through a bombilla (metal straw) which acts as a filter, the bitter flavored tea seemed to be consumed everywhere I looked: shops, offices, saloons, picnics, even a bus driver on his route. Sampling this local tradition is an easy way to get a literal taste of Argentinean culture.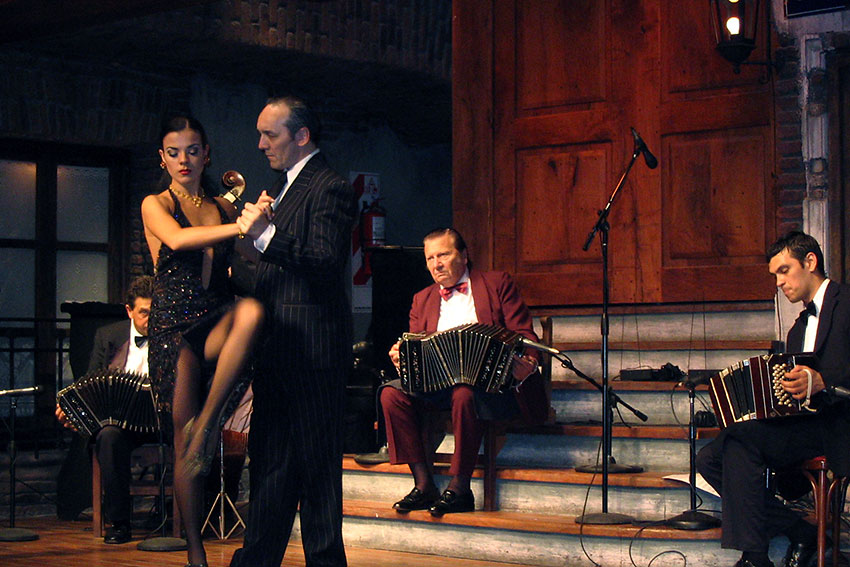 Beef from the pampas is also a defining cultural tradition. You'll find the delicious steaks served at countless restaurants, but vegetarian empanadas are also widely available for those who shy away from meat. My first lunch was at a simple San Telmo restaurant where I consumed a steak with fries, an empanada and a local beer. The cost was a staggering $5. Didn't my cab driver say something about my Yankee dollar going far.  Not to be missed is a tango show, a scandalous dance born in the brothels of Buenos Aires' immigrant quarters. It gained respectability and popularity when Argentine students traveled to Paris and introduced it to the French, who proclaimed it a dance of great artistic value.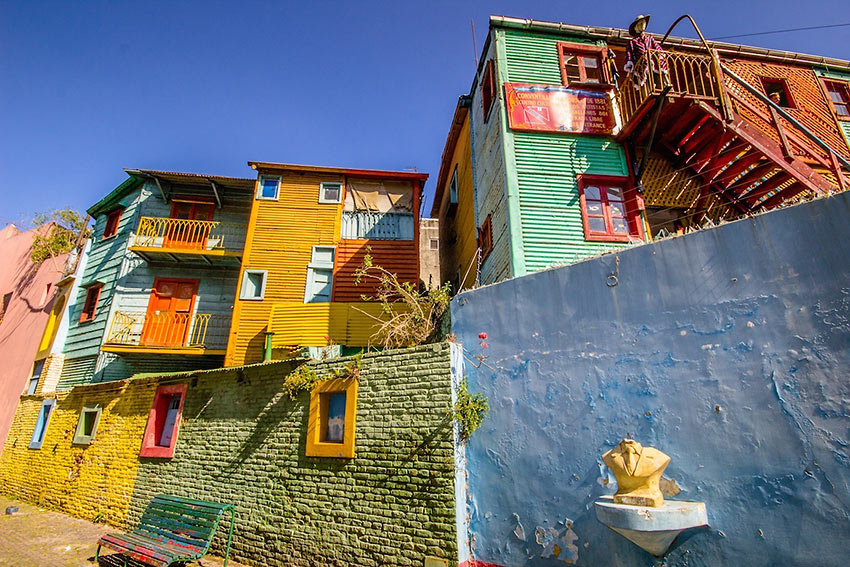 A walking tour of the vibrant La Boca (Italian for "the mouth") barrio (neighborhood) was on my list.  Established by Italian immigrants from Genoa in the late 17 century, it's a bit of a helter-skelter barrio, complete with colorful houses and a pedestrian street where tango artists perform and tango-related memorabilia are sold. It is also an unofficial national shrine dedicated to internationally famed football player, Diego Maradona, where his football career kicked off while he was playing for the Boca Juniors football club. It's still a fairly poor neighborhood so keep an eye on your valuables.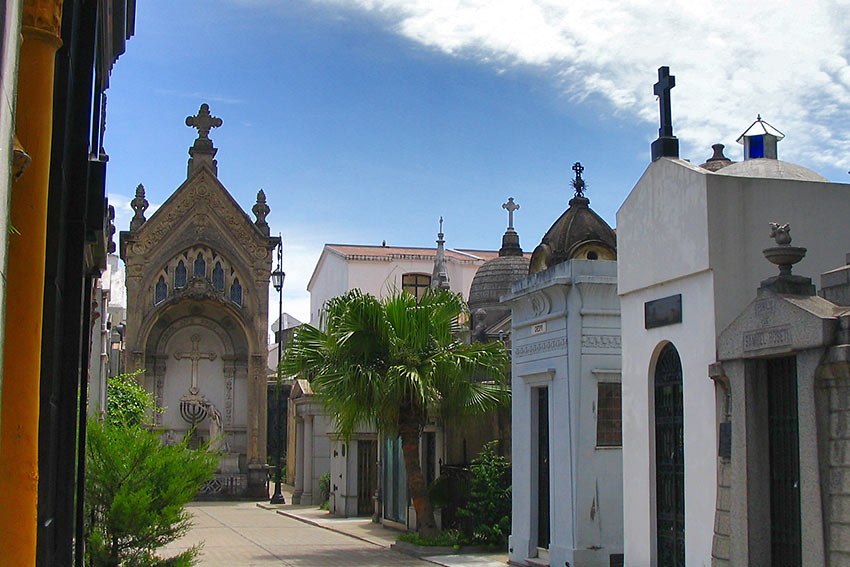 My brief trip would end with a stop at La Recoleta Cemetery to pay homage to María Eva Duarte de Perón (1919 – 1952) at her simple black tomb. Born into a poor rural family, "Evita" moved to Buenos Aires and secured a living as a B-movie actress. Her fate dramatically changed when she married Col. Juan Perón, later president of Argentina. Despite his dictatorial and fascist leanings, Evita dedicated her life to helping the poor, caring for orphans and the homeless. She was also a strong proponent for women's rights. Even today, I noticed her passionate admirers placing flowers and notes at her tomb. Apparently on the anniversary of her death crowds grow to the thousands.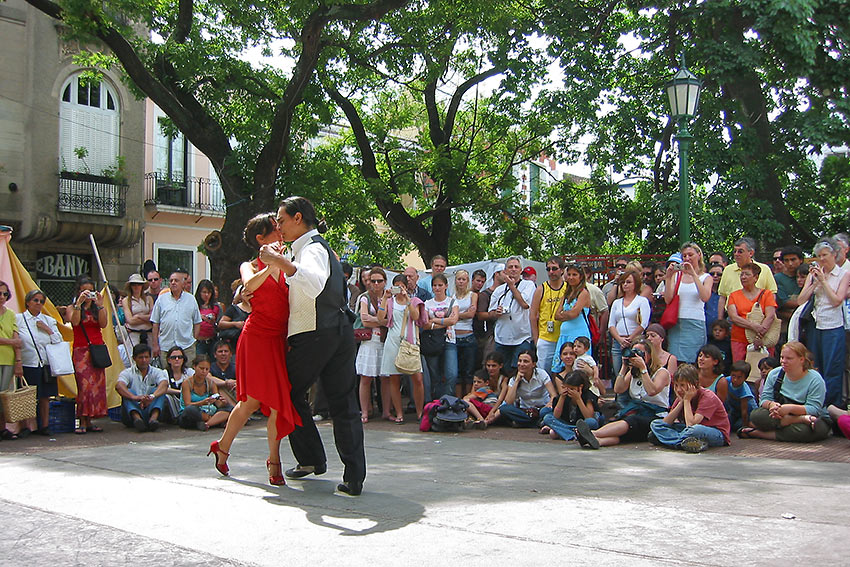 Well, my time was over. I did my best to explore Buenos Aires from a tourist's perspective: wide boulevards, Italian heritage, mate, beef from the pampas, the gauchos, the tango, Evita; but I know I barely scratched the surface. I decided to contact Turismo Buenos Aires to get a wider perspective for our readers. And this is what I was told:
"Buenos Aires is a large metropolitan city with a lot for everyone. BA is home to over 100 parks, so it is very common to see groups of people at the park drinking mate picnic-style. For those that are night owls, locals really like to spend time at the many speakeasy bars around the city as well as bodegones – a typical neighborhood restaurant featuring local cuisine and popular selection of national wines. Also, for those that like to dance, milongas are very popular as well. These traditional social tango dance events are really popular with locals, and about 20-30 milongas take place in the city every night spread across different neighborhoods."
There are actually a few things that most people don't know about BA. Here are 10 really interesting ones:
Buenos Aires has an official tea time – much like the UK.
Tango (declared an intangible cultural heritage by UNESCO) originated in brothels surrounding the city and the moves are meant to dramatize the relationship between a prostitute and her pimp. The tango is a fusion of cultural influences from Africa, Argentina's native gaucho and colonial traditions.  Every August, the city hosts the Tango Buenos Aires International Festival and World Cup, with milongas, shows, classes, exhibitions and the most important international tango dance championship
BA has the most bookstores per person of any city in the world according to a 2015 World Cities Cultural Forum report
La Recoleta Cemetery is considered the most important cemetery in Latin America for its historical and architectural significance
Avenida 9 de Julio is the widest avenue in the world
Jardin Japones de Buenos Aires is the largest Japanese garden outside Japan
The Buenos Aires Underground is the oldest system in LATAM
The first ever animated feature film was made in Buenos Aires
In 2002, Buenos Aires because the first Latin American city to allow gay marriage.
BA has highest percentage of pets per capital.
For further information about Buenos Aires, visit Buenos Aires Ciudad