National and international award-winning poet & photographer Jon Meyer delivers a third book of his inspiring poetry printed on photographs gleaned from his 40 years of traveling. While his previous books focused on Vermont and New England and earned 18 awards for both their poetry and photography, this one includes ten countries and nine US states. It is sure to win many awards of its own.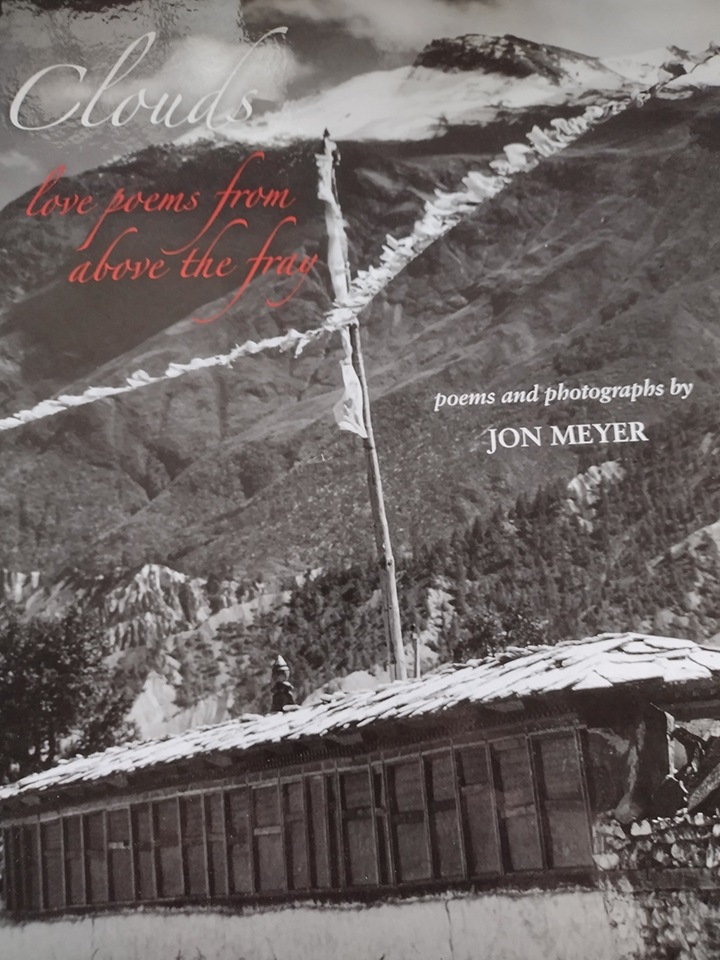 From the cover photo of prayer flags in Annapurna, to the introduction explaining what the phrase "above the fray" means to him, Jon Meyer sets the mood for the reader. Hiking up into Thorong La in Nepal, at 18,000 feet the highest pass in the world, he passed under a thick ice field moments before it crashed into the path behind him. He was then "above the fray" with a new appreciation of his mortality and his love for the freedom being above the fray brings.
Each poem is a simple five-line sensory experience evoked by the photograph. The facing page has a paragraph explaining the photograph's origins, so there are two chances to interpret what each means to you. That is the author's wish. He presents the vision and the words, sometimes with clarity and sometimes blurred by the clouds, and you are meant to feel the inspirational love he conveys in your own way.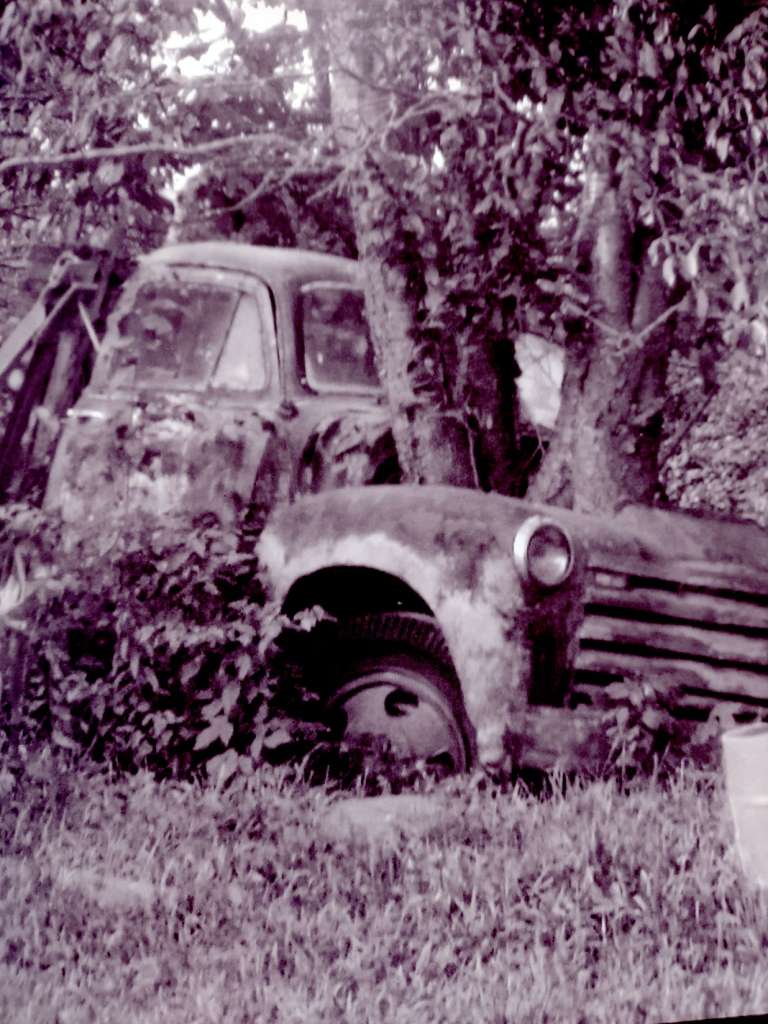 My favorite poem, if I can be said to have one, is on a photograph of an old truck abandoned in the woods with its hood removed and an old tree growing up through the engine compartment. He wrote:
"Nurture our planet
And produce more
Of these trees
Growing through
The old to . . . new life."
Clouds – Love Poems From Above the Fray is not a book to be rushed through. A thoughtful perusal will leave you time to "hear the prayer flags flutter" and imagine the sound of the Tibetan bells singing, while perhaps revealing to you the author's vision. It is a joyous one to observe and linger over.
Clouds – Love Poems From Above the Fray
Poems and Photographs by Jon Meyer
Published by Joshua Tree Interactive, Lexington Massachusetts
196 pages, 8 ¼ x 10 ¼ inches, 64 b&w photos, hardcover
ISBN 978-1-7332328-4-5 $35.00