My Place at the Table
Book written by Alec Lobrano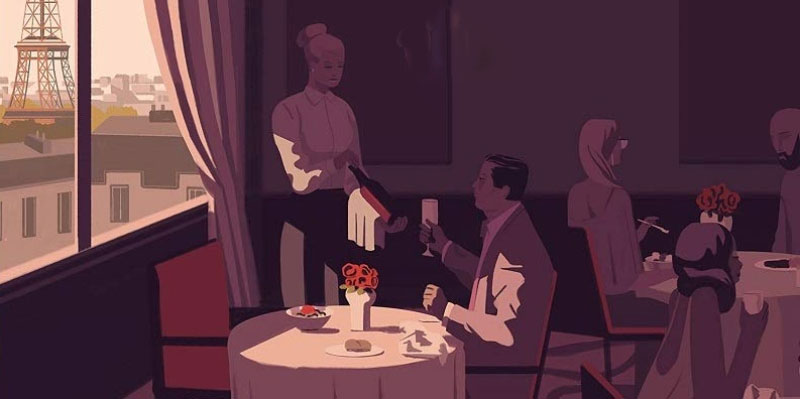 As Audrey Hepburn once famously said "Paris is always a good idea," and among those who have taken this advice to heart is the American food writer Alec Lobrano. In his delightful, witty, and at times moving memoir he recounts his 35 years in Paris, where "food would become my muse, my metaphor, and my map for making a place for myself in the world."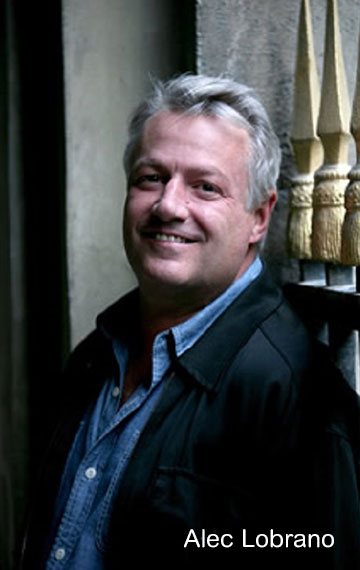 The author arrived in the city as a fashion reporter, though he knew and cared little about the subject and as a colleague pointed out, his French was a "train wreck." This rebuke comes after he talks his bosses into letting him do a story on the legendary cheesemonger Henri Androuët, whom he tells that his cheeses should be nailed to the walls of the Louvre. He nonetheless writes a compelling piece about Monsieur Androuët and his wares, then one about oysters, and he earnestly sets out to learn more about the food around him. His landlady, a countess, wisely advises him, The first thing you'll have to learn is how to decipher a cook's intentions." A clerk at his local post office tips him off to exciting new restaurants opening around the city.

Mr. Lobrano soon makes a name for himself as a food critic, with a knack for sniffing out Parisian chefs who in the 1990s were ushering in something of a revolution by combining French haute cuisine, bistro dishes, and rustic regional cooking. At the same time, he learns the ropes of Parisian life, including the obligatory payoff to a crabby concierge, who remains undeterred in her disdain for him. He holds his own during a soulless meal with Giorgio Armani and defies him by asking the waiter to spoon garlic sauce onto his mushrooms, despite the designer's protestation that "garlic is so vulgar." At a dinner party in the hotel particulier of Madame la Baronne Marie-Hélène de Rothschild he overcomes his native shyness and makes small talk with Princess Caroline and Yves Saint-Laurent. As he good-naturedly recounts, he also offends one of the guests by referring to her handsome young husband as her son, and his hostess reprimands him for cutting the head off a camembert, a faux-pas at a Parisian dinner table.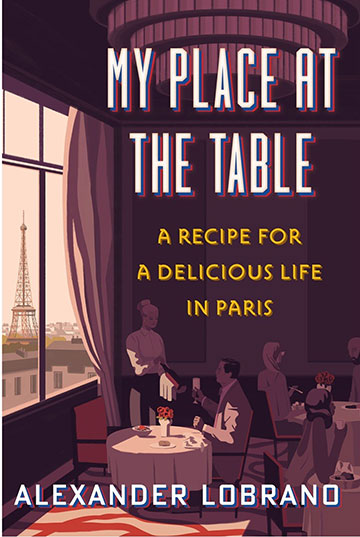 With Bruno, his partner of many years, Mr. Lobrano shares the meal he ranks as the best he's ever had in Paris, at the Michelin three-starred Restaurant Alain Ducasse au Plaza Athenée. Reading his astute perceptions of this meal and many others he's enjoyed over the decades, it's easy to appreciate why he's such a respected critic. We are quite willing to indulge him with a few excesses. His description of "a soft, creamy chicken-liver terrine that was as earthy and satisfying as sex in a barn" makes us more curious about the encounter that inspired this simile than about the food, and a "dessert with the soft skin of an elderly man" just does not seem very appetizing.
He soars when he describes a meal of apple soup and roast chicken in a farmhouse kitchen in Normandy, or recalls sitting around a bistro after hours to drink Riesling with an Alsatian chef, "the first real friend I'd had with whom I could talk about food." Their talk of choucroute garnie, with sausages from a butcher near Colmar, homemade foie gras, and flammekueche makes us want to linger over a meal in Paris, and instilling such longings, of course, is Mr. Lobrano's stock in trade. Should we wish to partake, he includes a list of his 30 favorite Paris restaurants at the end of the book.