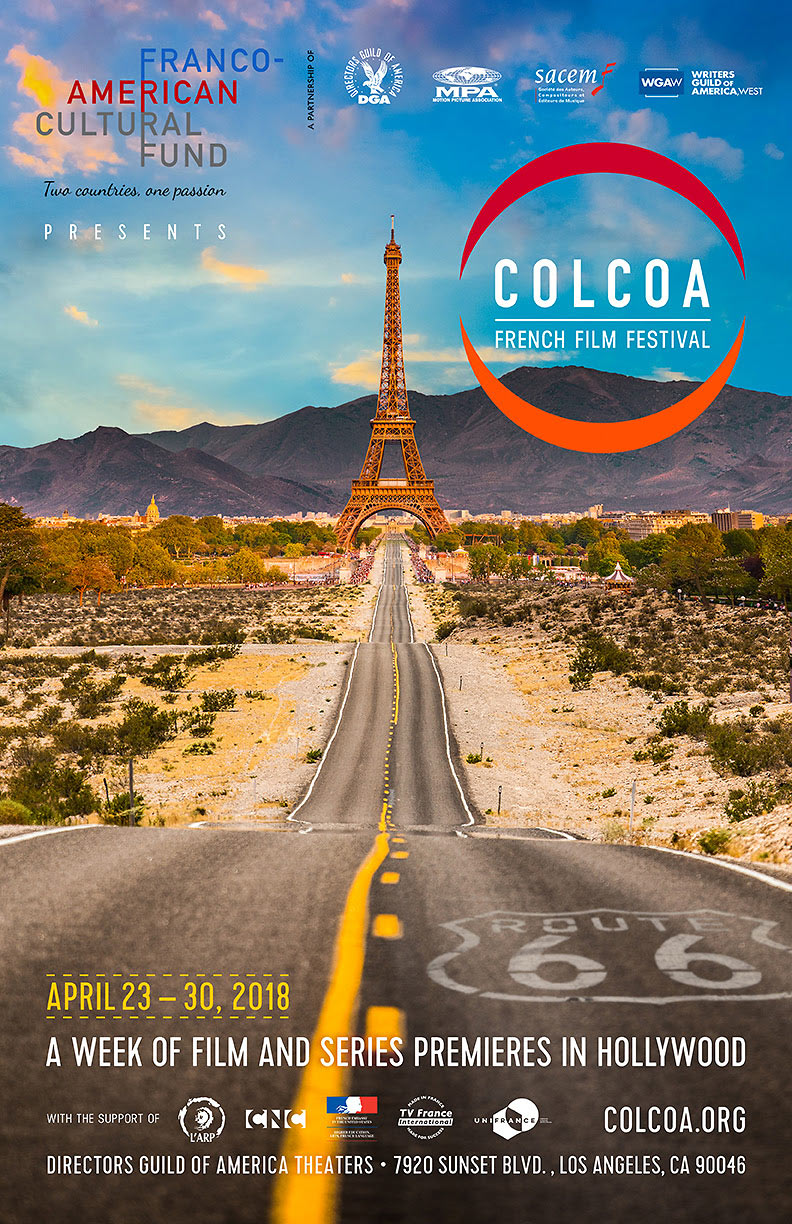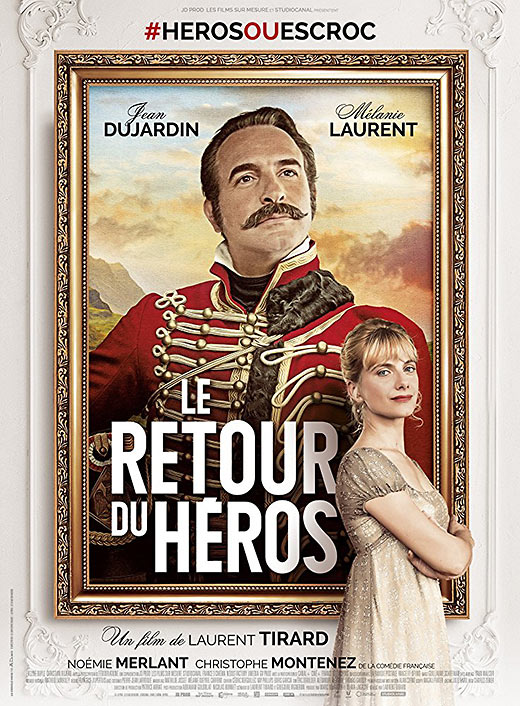 The 22nd annual COLCOA French Film Festival, the largest festival of its kind dedicated to French cinema and television series, recently wrapped up after eight days of screenings at the Directors Guild of America where a smorgasbord of 86 films, television and digital series, and VR programs were offered.  Competing for awards were 33 features, 23 short films, 12 television series, four documentaries, and four digital series. (The winners are listed below.)
Over 23,000 people attended the eight-day festival, which kicked off with a fabulous opening night gala where cameras snapped, wine flowed, and invited guests feasted on foods beautifully presented by an array of French chefs.  This annual cinematic journey through the works of famous and emerging directors, is a collaborative effort between the Franco-American Cultural Fund, the Directors Guild of America, Motion Picture Association of America, Writers Guild of America West, France's Society of Authors, Composers and Publishers of Music, Directors and Producers (L'ARP,) the Film and Television Office of the French Embassy in Los Angeles, the CNC, TV France International, and Unifrance.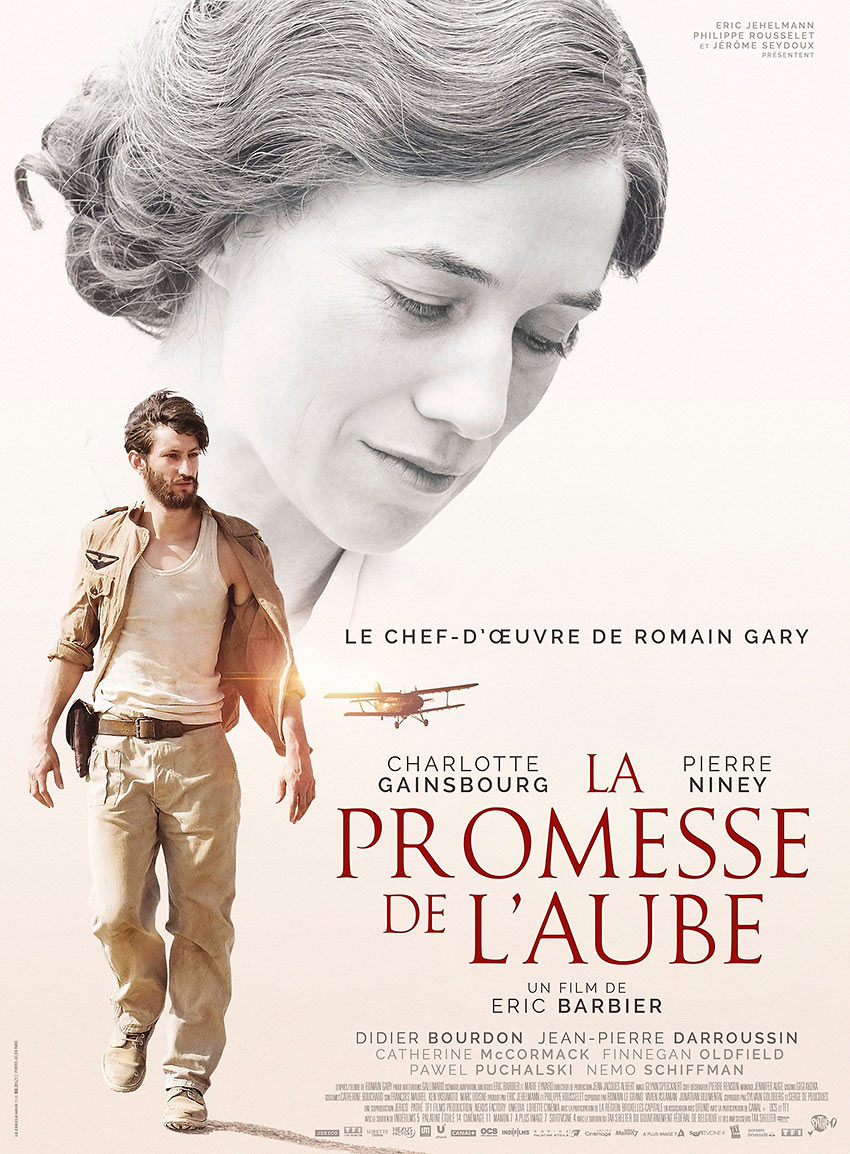 The memorable opening night film was Promise at Dawn (La promesse de l'aube,) which is based on the life of French novelist and diplomat Romain Gary.  The film, starring Charlotte Gainsbourg and Pierre Niney, each of whom give outstanding performances as mother and son, was adapted by Éric Barbier and Marie Eynard from Gary's book, and is brilliantly directed by Barbier.  The story takes us through the life and times of a man who grew up with his unrelenting Russian-Jewish mother in the 1920s.  She filled him with seemingly impossible expectations and reminded him almost every day of her grandiose ambitions for him and even when he's lying wounded in a military hospital bed, she instructs him to keep writing his book.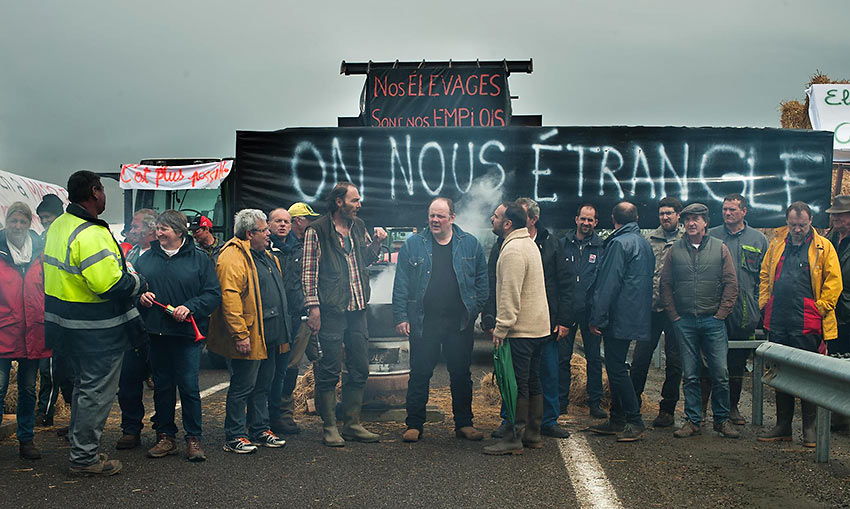 With too many to list, some of the outstanding films included: A Memoir of War, Makala, Return of the Hero, The Lady in the Portrait, Radiance, Plot 35, The Night Eats the World, Stand Up Girl, Some Like it Veiled, The Prince of Nothingwood, Christmas and Co, Naked Normandy, Let the Girls Play, The Guardians, Dog, My Son, Christmas and Co., Family is Family, See You There, Jealous, Radiance, Diving, Burn Out, Naked, School of Life, and C'est La Vie.  Screenings of television shows included: Infidelity, Through the Mill, I love You 2, and Proud. (List of films at COLCOA French Film Festival.)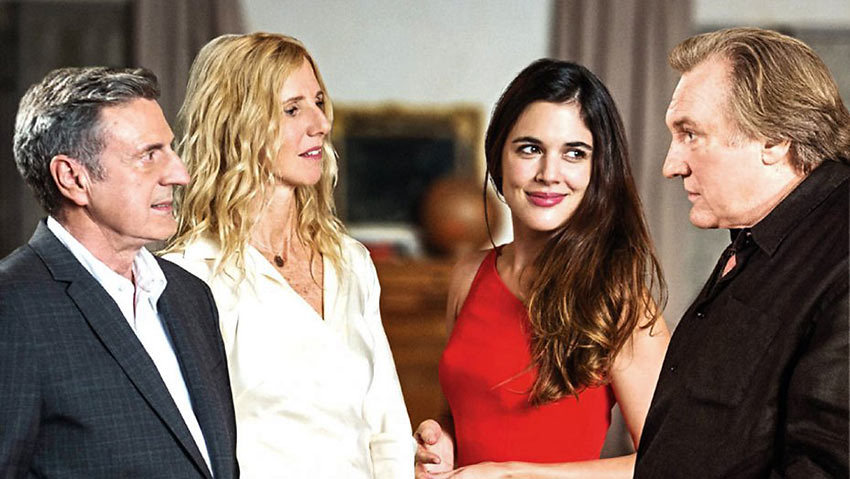 The festival ended with the hilarious The Other Woman, which stars Daniel Auteuil, who also directed.  Sandrine Kiberlain, Adriana Ugarte, and the irresistible Gerard Depardieu complete the two couples. The entertaining story illuminates what happens when a much older man leaves his wife for a gorgeous, sexy, much younger woman.  His friend, another older, but seemingly happily married man, fantasizes multiple erotic adventures with this beguiling creature and the results are surprising.
With the potpourri of exciting cinematic and television works presented in this year's COLCOA French Film Festival, one can eagerly look forward to next year's edition, which will take place April 2019.
COLCOA French Film Festival Awards:  
CINEMA
Critics Award :  (LAFCA*)
Le Brio (written/directed by Yvan Attal)
Audience Award:
Bloody Milk (written/directed by Hubert Charuel)
LAFCA Critics Special Prize:
C'est La Vie! (written/directed by Éric Toledano & Olivier Nakache)
Best First Feature Award:
Luna (written/directed by Elsa Diringer)
COLCOA Audience Award:
Bloody Milk  (written/directed by Hubert Charuel)
Audience Special Prize:
Promise at Dawn (written/directed by Éric Barbier)
Best Documentary Award:
Makala (directed by Emmanual Gras)
Coming Soon Award:
(Awarded to a film with a U.S. distributor)
Custody  (written/directed by Xavier Legrand)
American Students Award:
See You Up There (written/directed by Albert Dupontel)**
TELEVISION
Best TV Movie Award:
The Age of Stateless (written by Gaëlle Belland, directed by Virginie Sauveur)
Audience Award (TV Series) & Best TV Series Award:
Proud (written by José Caltagirone, Niels Rahou, Philippe Faucon and directed by Philippe Faucon)
TV Movie Audience Award:
Infidelity (written by Eric Assous, Stéphanie Vasseur and directed by Philippe Harel)
SHORTS 
Best Short Film Award:
Grams (written/directed by Camille Japy)
Best Short Film Special Prize & Audience Short Film Award
The Wrinkles (Written/directed by Alice Vial)
Best Animated Short:
Hybrids (written/directed by Romain Thirion, Florian Brauch, Matthieu Pujol, Kim Tailhades, & Yohan Thireau)
DIGITAL SERIES
Best Digital Series:
Biarritz Surf Gang (written/directed by Nathan Curren and Pierre Denoyel)
*Los Angeles Film Critics Association)
**Voted on exclusively by a jury of ten students from local area high schools and colleges.