A gala reception kicked off the recent opening night of the 23rd edition of COLCOA* French Film festival held at the Directors Guild.  Featured this year were selections from its Film Noir Series, French New Wave 2.0, After 10, World Cinema, Documentaries, and Classics.  This annual film festival is sponsored by the Franco-American Cultural Fund, and is collaboration between the Directors Guild of America, the Motion Picture Association, The Writers Guild of America West and France's Society of Authors, Composers and Publishers of Music (SACEM).  It should be noted that due to space limitations, I've restricted my comments to selected films.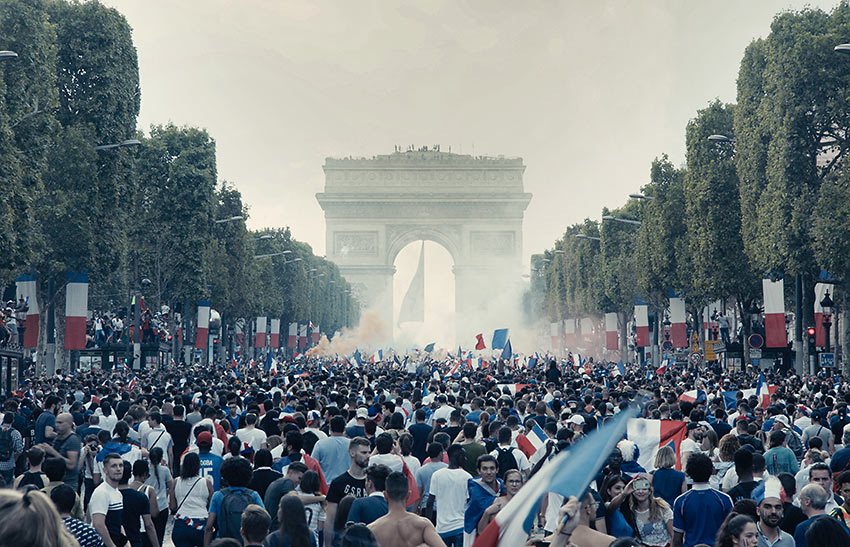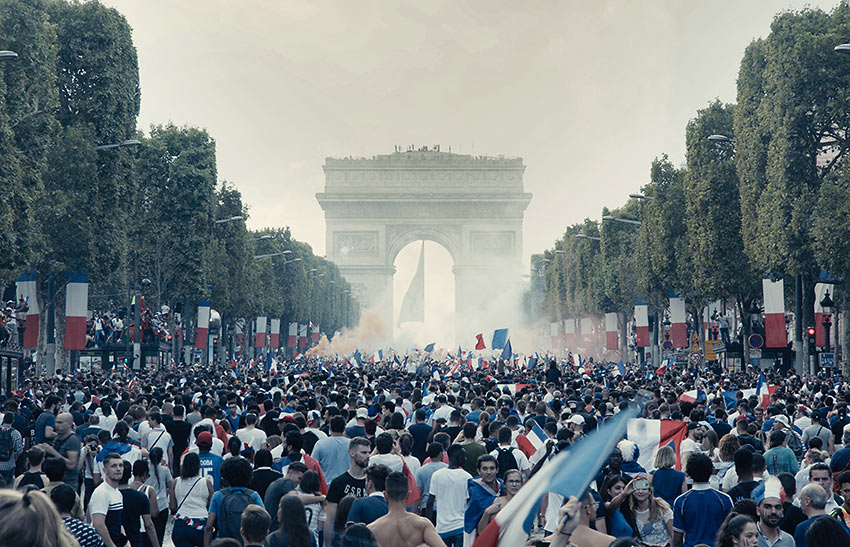 Patrons, industry folks, actors, and media representatives gathered for the Opening Night Gala at the Directors Guild, which officially kicked-off this year's festival. After feasting on a wide variety of nibbles and libations, we were ushered into the Renoir Theatre for the screening Les Misérables, co-written by Alexis Manenti and director Ladj Ly.  Shown for the first time in the U.S., in association with Amazon Studios, it won the Los Angeles Film Critics Award for Best First Film and is France's 2020 Oscar submission for Best International Feature.* I must say that would not have been my first choice as we've seen a variation on that theme many times before.  The story revolves around of low-income housing projects in the Les Bosquets neighborhood of Montfermeil, France.  It features bad cops, a good cop, petty thieves, the Muslim Brotherhood, and a sad group of street kids left to their own devices who figure out how to retaliate against the abusive cops – nothing that we haven't seen before. (Cast: Daniel Auteuil (Victor), Guillaume Canet (Antoine), Doria Tillier (Margot), Fanny Ardant (Marianne), Michael Cohen (Maxime), Denis Podalydès (François), Pierre Ardidi (Pierre)
In my opinion, a much more compelling film, with a very unique story line, is In Safe Hands. Written and tenderly directed by Jeanne Herry, who assembled an excellent acting ensemble, each of whom gives a heartfelt performance, the story takes us through the fascinating, intricate, and gentle process of adoption in France.  One could only wish we had a similar, almost painless, procedure here in the U.S. (Cast: Sandrine Kiberlain, Gilles Lellouche, Élodie Bouchez, Olivia Côte, Miou Miou)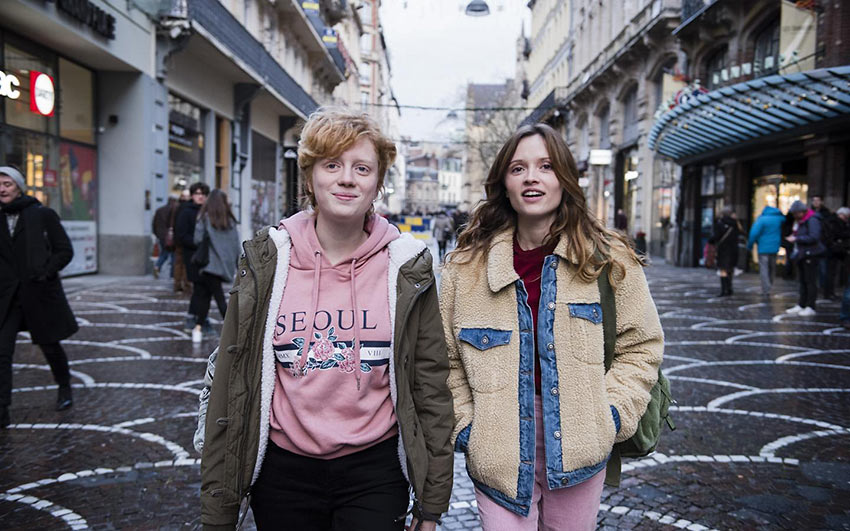 Other films worth mentioning:
Hungry for Love, written by Laure de Colbert and well directed by Renaud Bertrand, the story revolves around the coming of age or "spring awakening" of a young girl named Chloé, fascinatingly played by Luna Carpiaux, who captures the teenage angst of young love.  The story takes us through the trials and tribulations of her first love, as well as touching upon the potential devastating consequences of social media. (Cast: Luna Carpiaux, Armelle Deutsch, Marilyn Lima, Jules Houplain)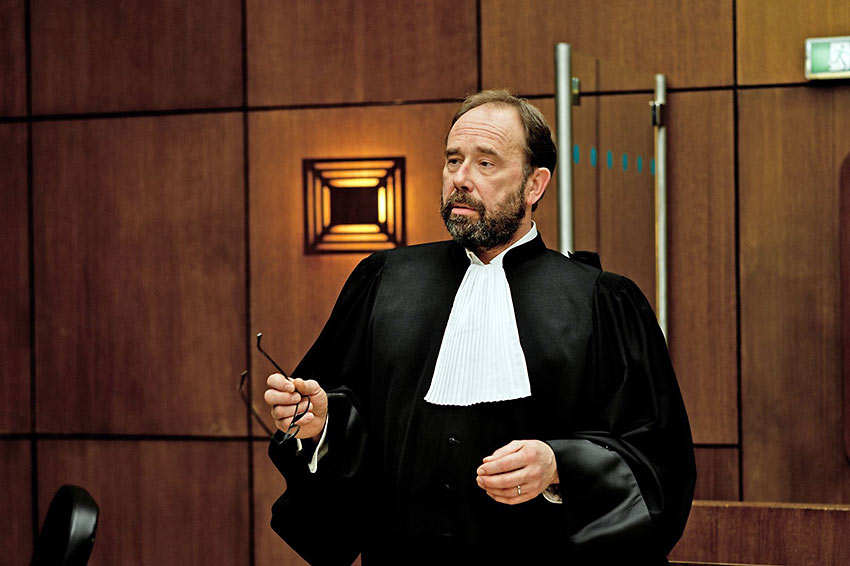 Conviction is a fascinating courtroom drama written by Isabelle Lazard, Karim Dridi, and Antoine Raimbault, who is a first-time director. Based on a true story, the drama revolves around the second trial of Jacques Viguier, a law professor accused of murdering his wife who mysteriously vanished ten years ago. The story is both compelling and intriguing, as parts of a complicated puzzle are woven together.  Highly polished performances are given by the ensemble. (Cast: Antoine Raimbault, Isabelle Lazard, Karim Dridi, Marina Foïs, Olivier Gourmet, Laurent Lucas, Jean Benguigui)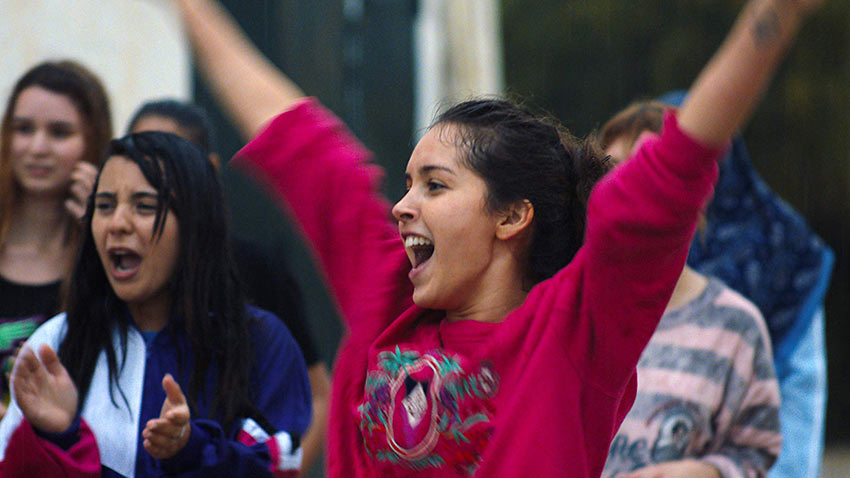 One of my favorite films is Papicha, a stunning look at the life and times of young girls in Algeria trying to live like normal teenagers.  The powerful script written by Fadette Drouard and Mounia Meddour, who also directed, draws back the curtain on what a group of young women, attending a private school, endure because of Sharia law, sometimes enforced by violent women wearing burkas.  Despite the looming brutality, these spirited young women manage to enjoy some of the forbidden activities. A joint venture between France, Algeria, Qatar, and Belgium, hopefully one of those countries will submit Papicha for Best International Feature consideration. (Cast: Lyna Khoudri, Shirine Boutella, Amira Hilda Douaouda, Zahra Doumandji)

Writer/director Jérémy Clapin's, I Lost My Body, won both the Audience Award and COLCOA Critics' Award.  Honestly, the reason for the awards escapes me.  The film basically revolved around a hand searching for its body. (Cast: Hakim Faris, Victoire du Bois, Patrick d'Assumçao)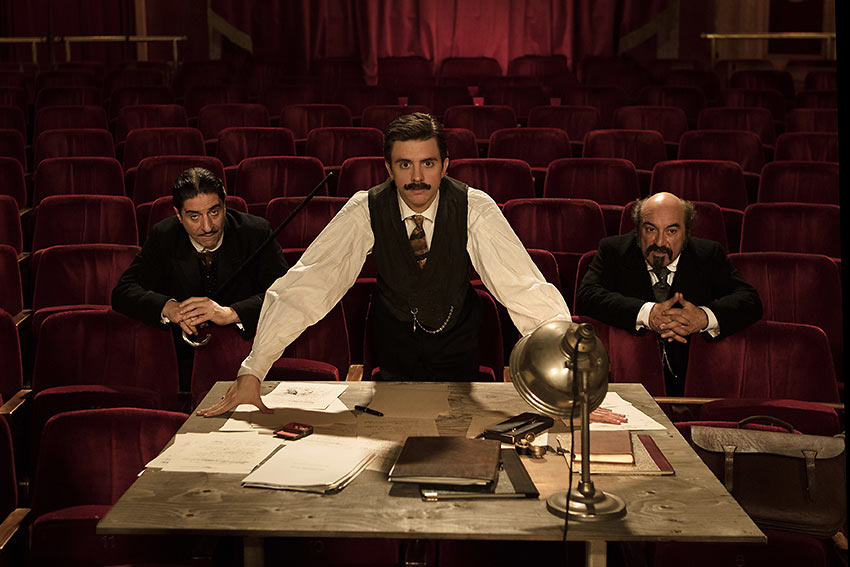 Cyrano My Love, one of two closing night films, won the American Students Award.  I absolutely loved this wonderfully written and directed film by Alexis Michalik, who also plays the lead role of the 20-year-old playwright who is commissioned to write a play while struggling with writer's block.  Based on Michalik's hit play, the story is set in turn-of-the-century Paris and said to be somewhat based on fact.  It is a hilarious look at how this playwright stumbles upon lines for his script. Cyrano My Love is deliciously photographed by cinematographer Giovanni Fiore Coltellacci, who captures the beautiful textures of that period of time. (Cast: Thomas Solivérès, Olivier Gourmet, Mathilde Seignier, Tom Leeb)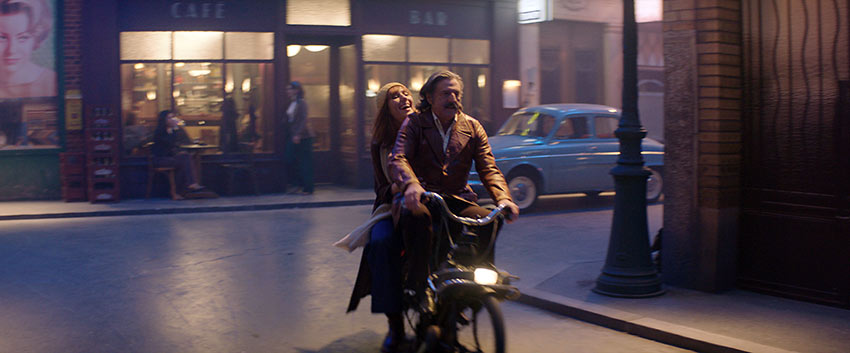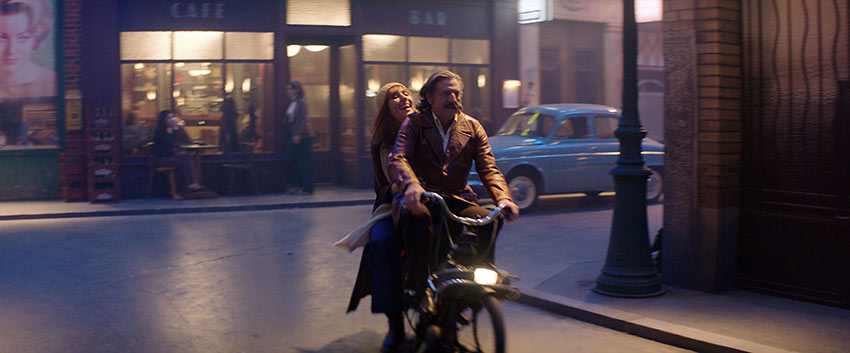 The second closing night selection was La Belle Époque.  Written and directed by Nicolas Bolduc, who also did the cinematography. (Maybe too many hats?) The story revolves around a theatrical troupe that specializes in historical re-enactments. I found the film tedious, and as it was getting late, I actually thought about leaving before the ending, but my professionalism prevented me from so doing.  Suddenly the fire alarm sounded and lights began flashing around the perimeter of the room.  We were asked to vacate the theatre but in a few minutes were allowed to re-enter.  However, I barely sat down in my seat when we were asked to leave again.  With fire trucks outside the Directors Guild building, I decided to call it a night. (Cast: Thomas Solivérès, Olivier Gourmet, Mathilde Seignier, Tom Leeb)  The film was screened the next day, but alas, due to a prior commitment, I was unable to make that screening.  Oh well. C'est la vie and… a l'année prochaine.***
*The COLCOA French Film Festival is the premier festival for French films in Los Angeles and is an acronym for City of Lights, City of Angels, the original name of the festival in Hollywood, which began in the 1990s.
**Formerly referred to as Best Foreign Language Film
*** "That's life" and "See you next year"