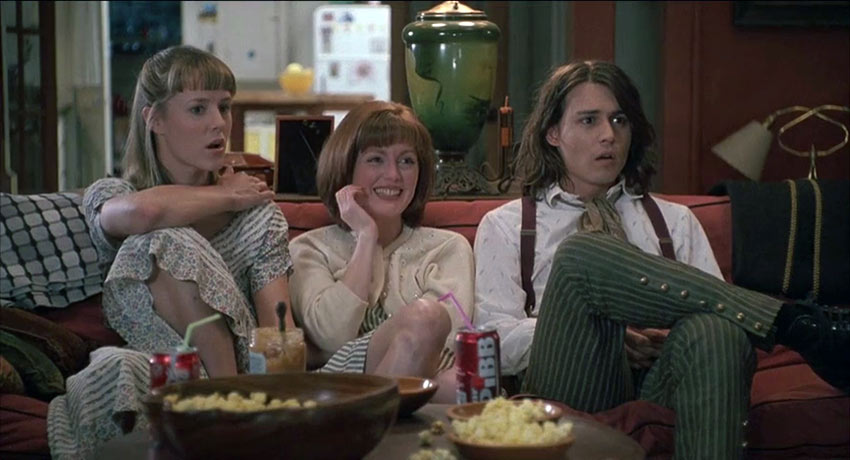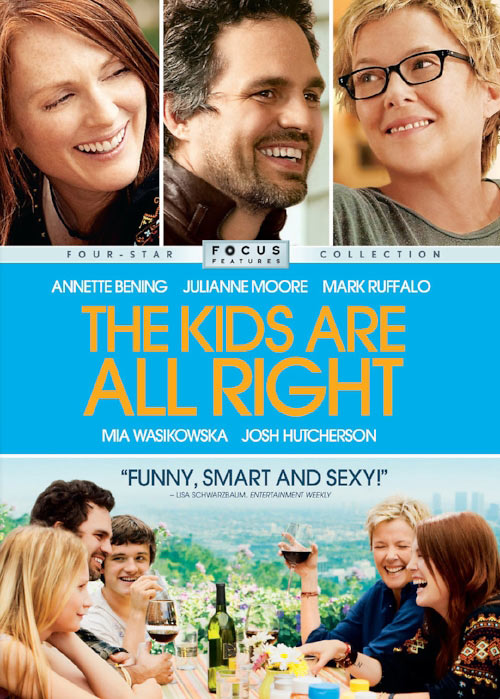 Julianne Moore launched her career on episodic television programs such as  The Edge of Night, Another World, B.L. Stryker, and  30 Rock. She eventually moved onto the big screen where she gave memorable performances in The Hand That Rocks the Cradle, Body of Evidence, Benny & Joon, The Fugitive, Roommates, Nine Months, Surviving Picasso, The Lost World:  Jurassic Park, Boogie Nights, Welcome to Hollywood, Psycho, Hannibal, Far from Heaven, The Hours, Children of Men, I'm Not There, A Single Man, The Hunger Games:  Mockingjay – Part 1 (and Part 2), The Kids Are All Right, and The Big Lebowski. She is also the first American woman to receive acting awards from some of the most famous international film festivals including Cannes, Berlin, and Venice.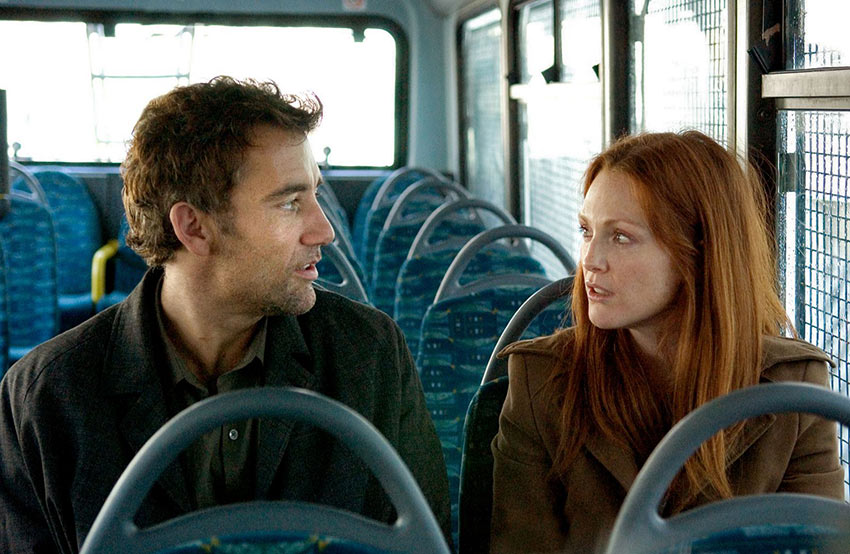 Julianne's latest film is After the Wedding, which she not only produced, but also plays one of the lead roles of Theresa Young, a high-powered media mogul who has amassed millions.  Directed by her husband Bart Freundlich, Michelle Williams co-stars as the Isabel, who runs an orphanage in a poor section of Calcutta.  Billy Crudup plays Oscar, Theresa's husband, and Abby Quinn* plays their daughter Grace, who has two younger twin siblings.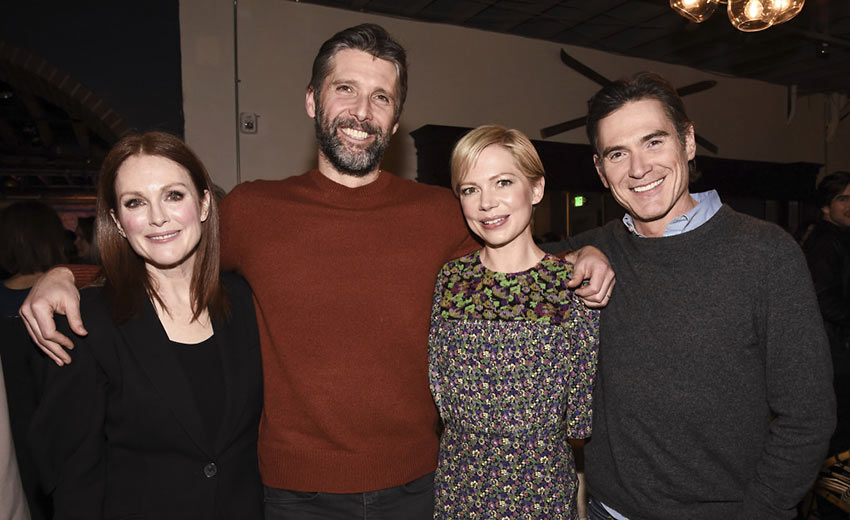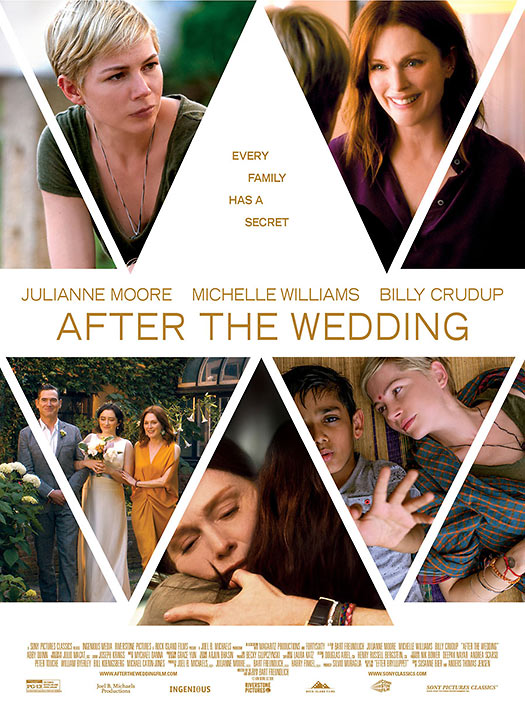 Bart, Julianne, and Abby Quinn* recently sat down with a select group of journalists to talk about their film and other topics and the following is Part 2* of that interview, which has been edited for content and continuity for print purposes.
Part 2
You have created so many memorable characters.  What is your approach to developing them?
Julie:  You know, the older I've gotten, the more research I do.  When I was younger, I would just read the script and that was it.  Now, I think I don't know anything about this.  I have to talk to my friends or start reading about a particular subject or asking questions because I don't know.  I want evidence to base my character on.  I want it to be something I've seen or something someone has told me about.  I want information.  So, with each character, no matter who they are, whether it's a fictional character or based on a real person, I just try to learn as much as I can beforehand.
Do you do a back-story?
Julie:  No. Surprisingly no.  I like to collect evidence from the real world.  But the story is what happens on the page.  Sometimes I don't even know my character's last name.  (Laughter)
Bart:  The story deals with very real-life things like being parents, being sick, connecting, art, and money.
Producing is not one of the hats you've worn very often. Did you seek advice?
Julie:  We have a friend who has an independent company called Horizon Media.  I spent a lot of time with him talking about what media placement means and this idea that you have this ephemeral thing that you've created and have to place it somewhere.  There's no physical there, there.  He was very helpful in giving us guidance on how to approach this, including how to delegate.
What influenced you into wanting to produce?
Julie:  I think what's happened is that our industry has changed significantly and if you are looking for stuff to do, you have to find it yourself.  Producing is not something I was compelled to do, but because there has been so much change, actors are taking responsibility for their own projects.  So, it's mainly a result of that.   It's not as though I had some burning desire to produce – I just wanted to keep doing the work I like doing.  I really admire what Reese Witherspoon has done because she said at a certain point that she was tired of not enough roles for women and seeing her contemporaries going after the same small parts.  I thought she's right.  It really feels good to be able to say to somebody hey, I'm going to develop this.  So, it's exciting to make opportunities for yourself and others.
Were you and Julie always in agreement in how a scene should be played out?
Bart:  Not always.  Because Julie is a producer on the movie, we got to talk and because we live together, we talked about it a lot.  (Laughter)  I would say, "What about this?" Sometimes she would respond, "I don't think that would happen."  The way we handled that was generally I would trust Julie's instincts as her reasons were usually valid and never ego driven, especially when it came to her character.  So, unless I was absolutely 100% clear that the reason I wanted to shoot it a certain way was because I had a more macro view as the director of the film, I would listen to her.
Julie:  There were times when there were choices I made didn't work out when we were shooting a scene or they disappeared in the editing.  Film is a collaborative effort so you're always going to try to adjust to each other's needs of the day.
Bart:  It is a big narrative with so many secrets.  Movies are pretend ultimately so sometimes when you are trying to catch such a rich world, if you open too many doors, you start to see the falsehood.  So, occasionally we would entertain an idea but would decide that it wasn't working and it was a bridge too far.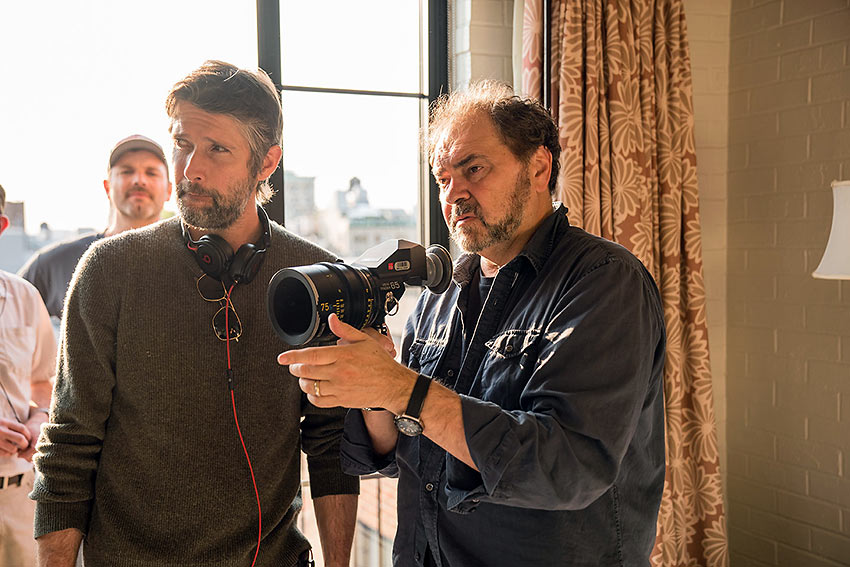 The film has a look of being shot with an unlimited budget.  How did cinematographer Julio Macat pull it off?
Bart: I know Julio and he's like this Argentinean poet.  I worked with him on a kid's movie called Catch That Kid, which strangely enough was another original Danish film.  He's known for shooting those big Hollywood comedies like Wedding Crashers, Home Alone II, Ace Ventura: Pet Detective, and The Nutty Professor, the total antithesis of After the Wedding.  I reached out to him and he happened to be available.  He called every rental house and every lab and because of all the good will he's established over the years, he got them to give us what they would give to a huge movie.  Using the same camera he shot with for Roma, our idea was to treat the actors' faces like landscapes so you could see every detail.  The camera has this great selective focus so the shots really looked like an abstract painting.  Without having to do a big camera move, you could just hang back and have everything in the background out of focus and just be on Julie. It would feel like you were witnessing a private moment.  Julio bought and clawed to get us everything that a fifty million dollar movie would have and as a result, he was almost like another actor in the movie.  He worked so hard that we are actually on the cover of the September issue of "American Cinematographer." That is a huge deal for such a small movie.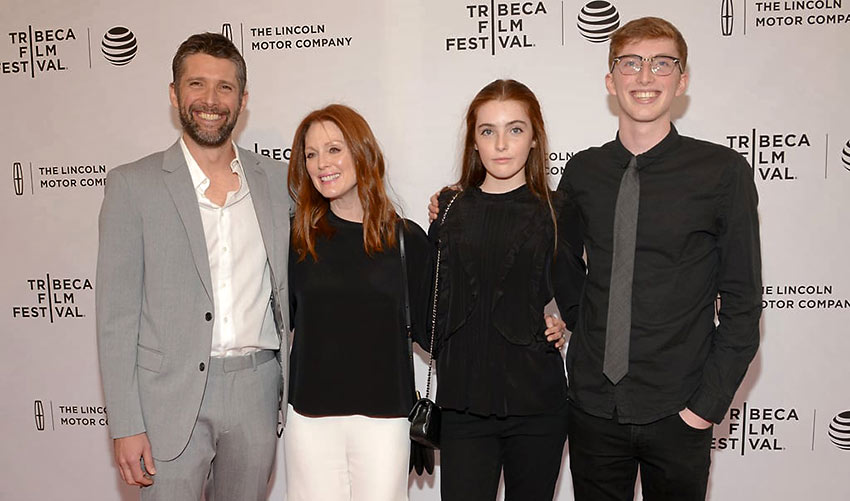 In the film, most of the characters make life-changing mistakes.  How do you feel about mistakes in general and what is the audience take-away?
Julie:  There has to be room for people to make mistakes. Some things might be irreversible, but rarely are.  It's important to take responsibility for what you've done.  That's what we all have to do in life.  You want your children to know that it's okay to make a mistake.
Bart:  In the film, there are actions and consequences.  There are no judgments.  But teaching kids that you have a choice, and if you make that choice, there might be consequences, which aren't necessarily bad consequences, but what you do affects your life, as well as other people. That's really taking ownership of your choices and celebrating those moments knowing that's the stuff that life's really made of.   Life is kind of what we make it and I think that's a great message to give to kids.
PR Rep:  Sorry.  Time's up.
Best of luck with the film.
Julie & Bart:  Thank you for the interview.  It was fun.
*Due to space limitations, Abby's portion of the interview is not included.
Conversation With Julianne Moore and Bart Freundlich, Part 1