Cruise Lines Are Offloading Their Ships: What Does This Mean for You?
With fewer ships on the seas, future sailings are being impacted.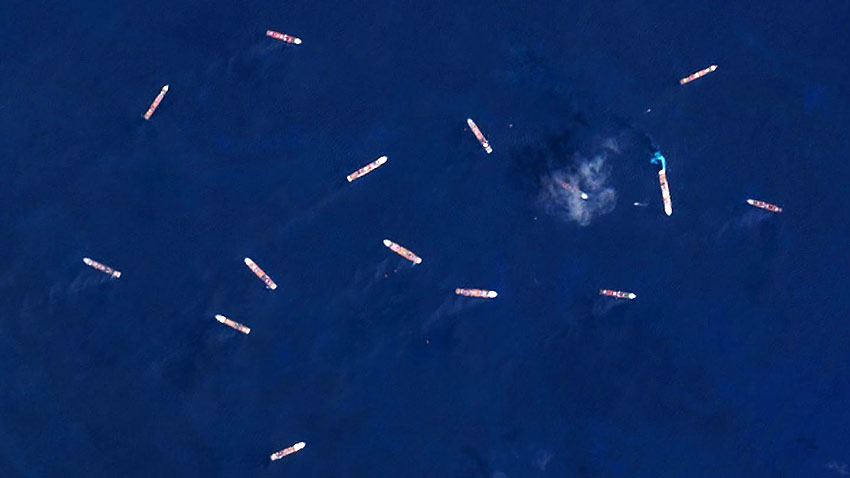 Courtesy of Stefanie Waldek
Another day during the pandemic, another significant travel change — this time to the hard-hit cruise industry, which has been on pause since March. The Seattle-based cruise line Holland America has announced that it's shedding four ships from its 14-vessel fleet, selling them in pairs to undisclosed buyers. The Maasdam and Veendam will be transferred to their new owner in August, while the Amsterdam and Rotterdam will be transferred to their new owner sometime this fall.
The news comes on the heels of Holland America's parent company, Carnival Corporation & plc, announcing the removal of 13 ships, or roughly nine percent of its total fleet, from across its brands. (Carnival's portfolio includes Carnival Cruise Lines, Princess Cruises, Cunard, and Seabourn, among others.) Curious about how these changes will impact the industry? Here's what you need to know.
Why Are Ships Being Sold?
Like any piece of machinery, cruise ships have a natural life cycle. Once they get old and more expensive to maintain, they're phased out and replaced by newer models. "So far the cruise lines are just selling off older ships," says Kyle Bruening, founder and CEO of travel agency Cruise Finder Inc. Of the four Holland America ships sold this week, the Maasdam is the oldest, having entered the fleet in 1993, while the Rotterdam, the youngest, joined the fleet in 2000.
The fleet reductions are not unlike what's happening in the aviation industry. Old, fuel-guzzling Boeing 747s — mostly replaced by more efficient aircraft like the Boeing 787 Dreamliner — are being retired immediately rather than phased out over the next few years since business is slower than usual due to the pandemic. As for the cruises, "these ships would have been replaced at some point: COVID just made it happen sooner," says Bruening.
What If I Had Booked a Sailing On One of Those Ships?
Holland America has announced that a number of future sailings will be canceled due to the sale of the ships, while others will continue as planned, albeit with a different ship. Booked passengers will be contacted by the cruise line about any changes: agents will help them rebook a different sailing or offer them a refund.
Are Other Cruise Lines Going to Downsize, Too?
Anything can happen, but there's not likely to be a massive, industry-wide downsizing event. "As for other brands like Royal Caribbean or Norwegian, [downsizing is] possible, but these lines, in general, have younger fleets than Carnival," says Tanner Callais, founder and editor of cruise site Cruzely.com. "Royal Caribbean has some older ships that it could sell off, and the CEO was recently quoted as saying they will be looking for selected opportunities. I would be surprised if Norwegian Cruise Lines sold any ships.
Their fleet is among the youngest of the major lines."
How Will Smaller Fleets Affect the Cruise Industry?
"There will definitely be fewer sailings in the future, but that's largely because cruise lines are planning staggered returns to sailing with a handful of ships — not because of the sales," says Callais. Ships that aren't being used, but aren't going to be sold, either, will be "laid up," or temporarily brought out of service, saving the cruise lines some money. Eventually, laid-up ships will be brought back into service one by one as demand increases.
"You will see a reduction in capacity, but it is likely to mirror the demand for the next three years," says Robert Longley, president of travel agency 1cruise.com. So despite there being fewer ships at sea, there should be no shortage of availability for those looking to book a future cruise.
As far as pricing goes, not much is going to change. While cruise lines have offered sales as incentives for future bookings, they haven't been that dramatic. "With the staggered return [of ships], it's likely that prices will hold steady," says Callais. "If there isn't demand yet for the return of another ship, then the cruise line can simply hold off on bringing the ship back instead of having to cut prices to fill ships."
Rather than the sales, the more significant impact on the industry will be the slower rollout of new ships due to decreased demand. As it announced its fleet's downsizing, Carnival also revealed that it expects only five of its nine new ships scheduled to launch through 2021 to be delivered on time. So for avid cruisers eagerly awaiting new ships, they'll have to sit tight just a bit longer.
Experience Berlin and Its Natural Side, When You Can Visit Again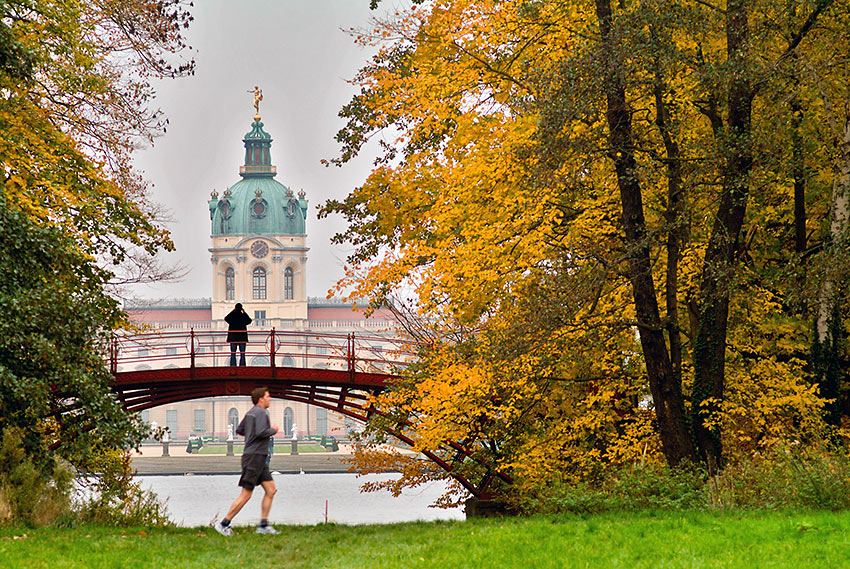 New tourism campaign is putting the focus on Berlin's "other, slower side": Lakes and rivers, an abundance of parks, lesser-known districts and the city's rural surroundings.
Berlin is nine times the size of Paris, with 60 percent of the city consisting of green spaces filled with 440,000 trees, and bodies of water that cover close to 37 square miles. The city's unique layout makes social distancing and responsible travel less challenging than in other world cities.
While Berlin's hospitality industry and public life adheres to strict post-Covid guidelines of hygiene and social distancing, visitors will again be able to enjoy museums, sightseeing, bars and restaurants. But there is much more: Many people don't realize that Berlin also has surprisingly diverse green spaces — ideal for relaxation, and to perfectly complement the widespread image of this thriving metropolis.
New Tourism Campaign to Revive Travel to Berlin
With a new tourism campaign "Berlin. This too." (Berlin. Auch das.), the German capital's tourism marketing and management office, visitBerlin, aims to attract German and central European visitors in the short-term, and extend the message to international travelers once trans-continental travel is again possible. The campaign highlights the combination of Berlin's cosmopolitan flair with the experience of green, blue and natural spaces in and around the city.
Parks, Green Spaces, Outdoor Events
Across the city, there are rivers, lakes, parks and a host of other green attractions, all within easy reach. The city's 2500 gardens and parks range from the Tiergarten, Berlin's "Central Park" and former royal hunting ground, to Tempelhof Feld, the former-airfield-turned-city park, to the Friedrichshain Park with its enchanting fairy-tale fountain and an outdoor stage and many more. Berlin's green spaces offer plenty of room to recharge, picnic, go running, biking and to watch the locals spend their downtime. The surrounding areas offer romantic nature, lakes, small villages, monasteries as well as hiking and biking trails that can be explored during easy day trips from the German capital.
Secluded Hotels
In and around Berlin, visitors can experience quiet hotels, like the Schmӧckwitz in the Treptow-Kӧpenik district, a former manor house surrounded by woods and water, with a lakeside beer garden. Schlosshotel Berlin by Patrick Hellmann offers 5-star, ultra-romantic luxury in a park-like garden setting. Built in 1911 in the renaissance style, the hotel offers high-end dining, the exclusive GQ-Bar, as well as a spa and pool area. Right in the city and bordering Tiergarten park, the 5-star Das Stue hotel is located in a quiet residential area. It features an award-winning restaurant, and direct access to the adjacent Berlin Zoo.
Twelve Berlin Neighborhoods Worth Exploring
Everyone visits the Brandenburg Gate and the major highlights in Berlin central districts; however, Berlin has many more neighborhoods — each with their unique character and scenes. Spandau, for example, has a historic cobble stone center and a 16th century citadel which hosts a slew of cultural events. And then there's Treptow-Kӧpenick, which dates back to 1355 and was an independent village until 1898. Today visitors can explore narrow lanes leading down to the Dahme river.