By Ringo Boitano
Curated by Ed Boitano
——————
Dear Italian-American:
I am planning my first trip to Italy. I want to see Rome, Florence and Venice. I plan on arriving in Milan. Friends have told me to quickly bail out of Milan and use it as a place to head out to more historic places. Should I ignore the city and go on my way? — Susan of Portland, OR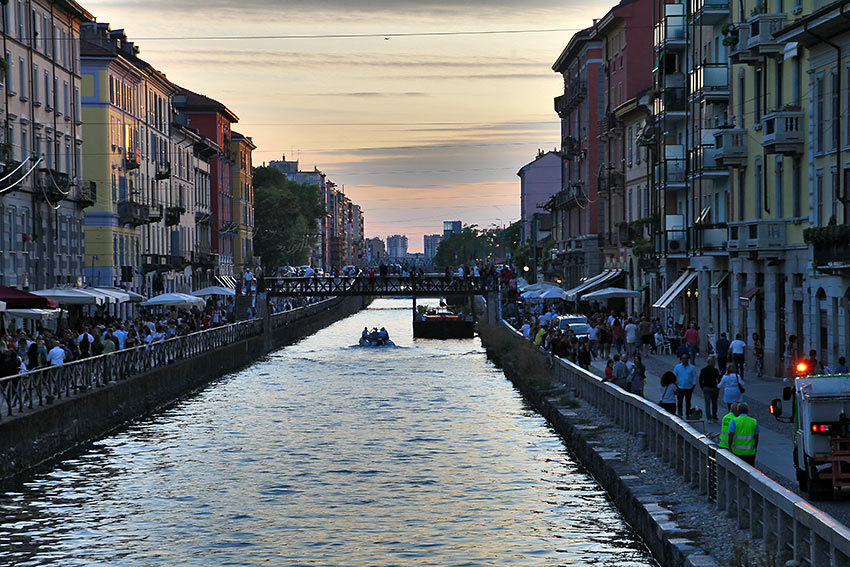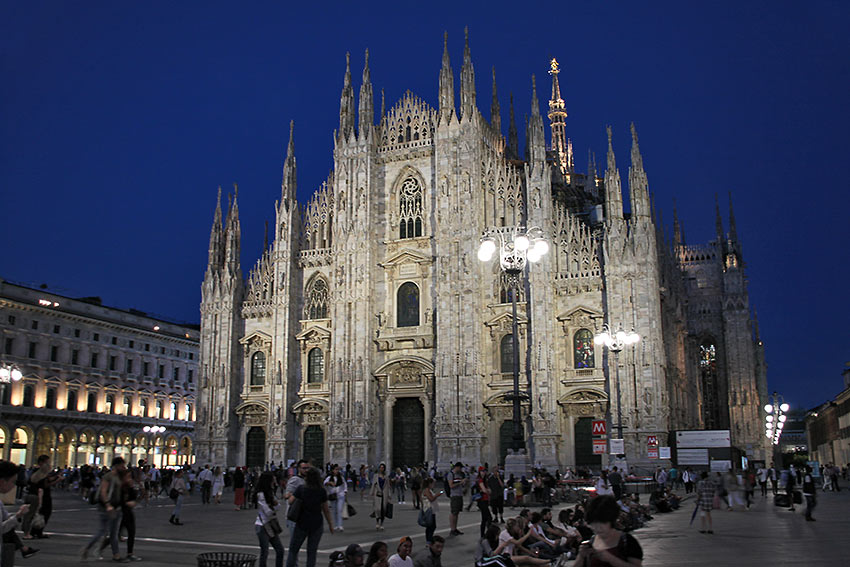 Dear Susan:
If you are in search of ancient Roman roads and ruins or medieval cobblestone streets, Milan is not the place. As the Italian capital of fashion and commerce, Milan is the city of now. It's simply fun to just sip a coffee at Piazza del Duomo and watch tall, fashion clad models rushing off to unknown destinations. Yes, Venice is the city of canals, but Milan still has a few at the Navigli District, a canal area that once connected Milan with Lake Maggiore. The innovative system of locks was designed by Leonardo Da Vinci in the late fifteenth century. One of the canals actually stopped directly in front of the Duomo di Milano, the world's most brilliant cathedral, which took nearly centuries to complete. With 3,400 statues on the façade, plus 700 marble figures and 135 gargoyles, the pink hued Condoglian marbled Duomo holds the record for the most statues in the world. Back to Leonardo, the Renaissance man spent 17-years in Milan, where his fresco of The Last Supper is available for viewing at the Church of Santa Maria delle Grazie, but make sure to get your tickets in advance.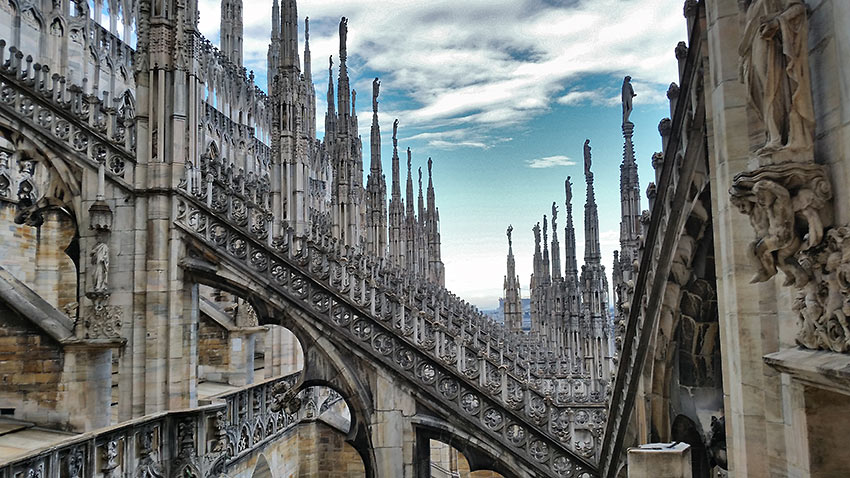 Climbing up the Duomo di Milano's stairs to its terraced rooftop is mandatory; you'll see spectacular vistas of the city, the Lombardian countryside and the Swiss Alps, plus be surrounded by angels built on buttresses. Also, just a few yards away is La Scala, the world's greatest opera house. There's a chance that tickets might be available; but can be expensive and somewhat difficult to procure. For a glimpse of the opera house's interior, you might consider booking a museum tour, where mine consisted of watching a pre-opera arrangement of lighting in the theatre and a trip to La Scala's museum. Outside you can walk through the passageway just like Verdi, Toscanini and Maria Callas did when strolling to and from La Scala.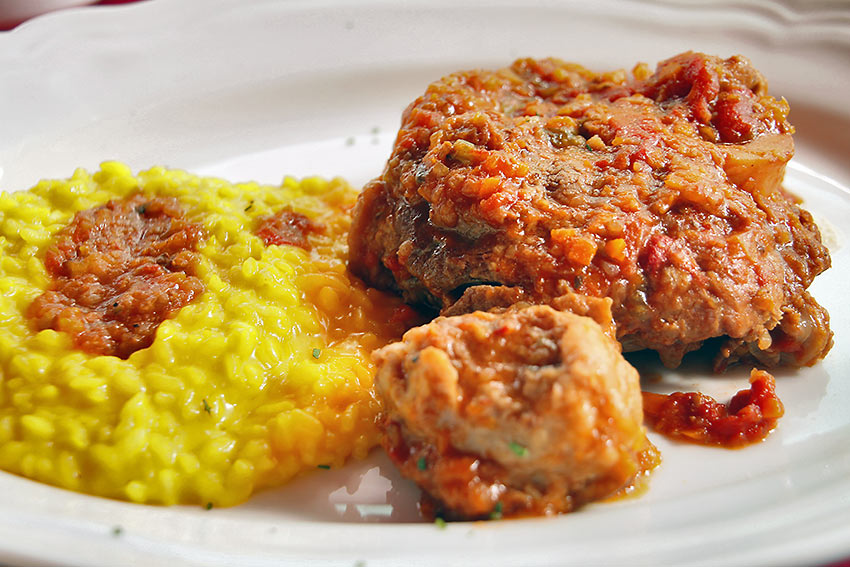 And a sampling of local cuisine will introduce you to new dishes, unique to Lombardy: Costolette di Vittelo (breaded Milanese veal), saffron infused Risotto and Osso buco alla Milanese.
And, Susan, remember Milan embodies la bellafigura: " Behaving well and looking good doing it." With me, they apparently made an exception. — The Italian-American
Dear Italian-American:
I'm not an Italian rookie, seen much of the sites and want more. Scheduled for another jam-packed trip back – with no Covid – this summer. But never seen Bologna or Parma. Which one should I pick? — Stan of Ventura, California
Dear Stan:
A visit to Bologna or Parma qualifies as a win-win solution. Both cities are located in the region of Emilia-Romagna and are relatively close to one another; 54 miles with 38 trains per day. So, if possible, consider revising your packed schedule, and visit both. You'll thank yourself, but your increasingly larger stomach may not.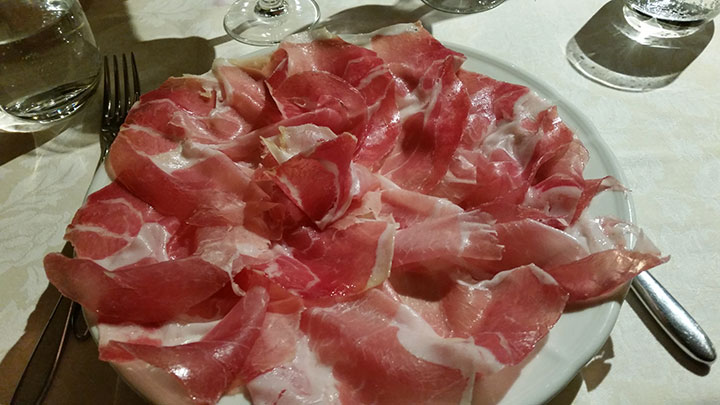 Parma is smaller than Bologna, more laid back, almost in a countryside setting. The city is the birthplace of conductor Arturo Toscanini, his home now a museum, and film director Bernardo Bertolucci. I noticed that the T-Boy Society of Film & Music selected his 1970 political drama, The Conformist as his best movie. It is also the birthplace of Parmigiano-Reggiano, which contains only approved ingredients, then aged at least one-year, and Prosciutto di Parma, a licensed cured ham, made only from the hind legs of pigs, and aged during a dry-curing process. Moderna, nestled between Parma and Bologna on the south side of the Po Valley, is famous for its namesake Balsamic Vinegar of Modena.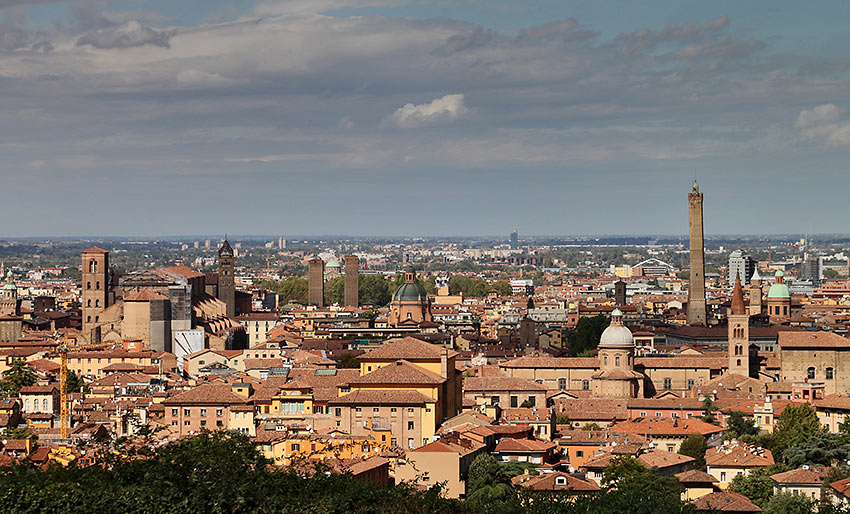 Bologna is much larger than Parma. It's a college town, flushed with students, featuring Università di Bologna, the first and oldest university in the world (circa 1158). Bologna is also Italy's most educated and forward-thinking city, culturally regarded as the nation's greatest liberal city. Often referred to as the city of learning, exemplified by its status as the world's first city-state to abolish slavery. Stan, sure you understand when speaking of Italy as a nation, the unification of the city-states didn't happen until 1840, where Italy is often noted as a young nation and an old country.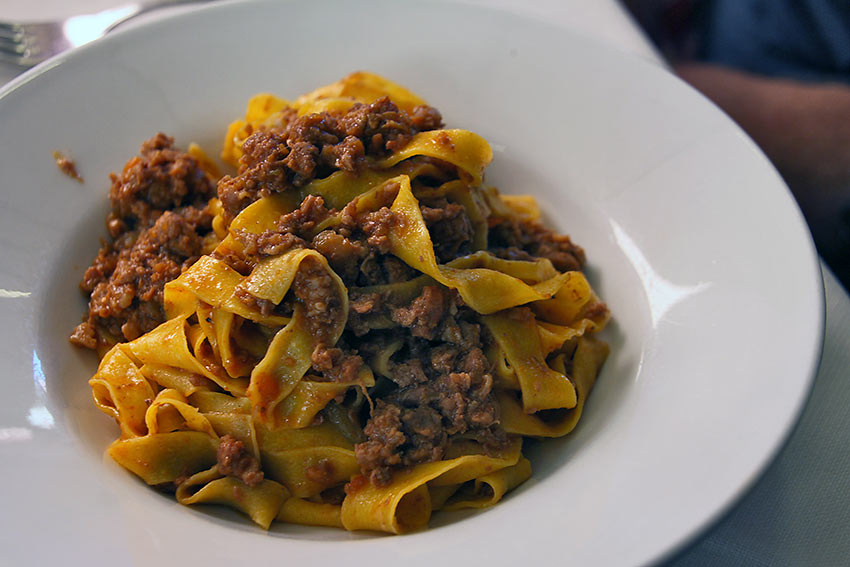 And then there's the food. Bologna has long been considered the gastronomic capital of Italy. On the Bolognese table you might find Mortadella, Tagliatelle (made with eggs) al ragù, Tortellini and Lasagna. You may be surprised to find Lasagna and ragù heavier and more robust than its Italian-American counterparts.

And, Stan, remember that Bologna is called La Grassa (the fat one) for a reason. — The Italian-American
Dear Italian-American:
Often times when eating at Italian restaurants in America, I notice some people twirling spaghetti with a fork into a big spoon. When some see me only using a fork but still twirling, I receive almost an arrogant look. Am I doing it wrong? — Linda of Cleveland
Dear Linda:
On the contrary, you are using proper Italian table etiquette, while the others are not. In Italy using a fork to twirl ribbon or sting pasta in a spoon is just not done. If you do use a spoon in Italy, the arrogant looks might come from the staff or diners, well aware that you might be a clueless North American, devouring pasta incorrectly. I have addressed this question to many friends and restaurant servers in Italy, and the normal reply is, Spoons are for children!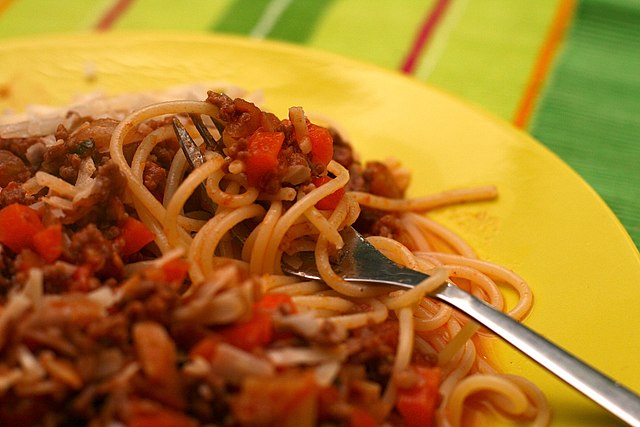 Linda, I completely understand your confusion; for I too have received those somewhat arrogant looks while dining at an Italian-American restaurant. What can we do? Nothing. The fact that we are aware of the proper Italian protocol by not using a spoon should lead to peace of mind. Simply enjoy your meal and ignore those disparaging looks. Meals are for enjoyment, not for confrontations.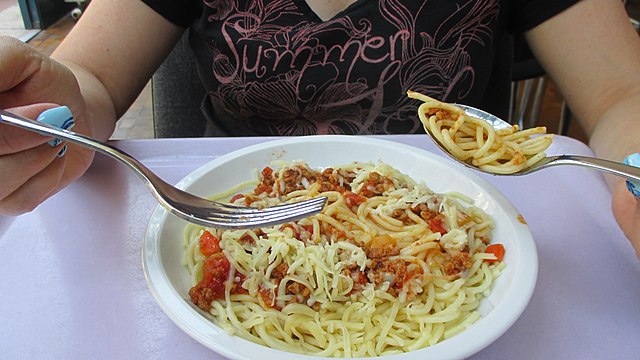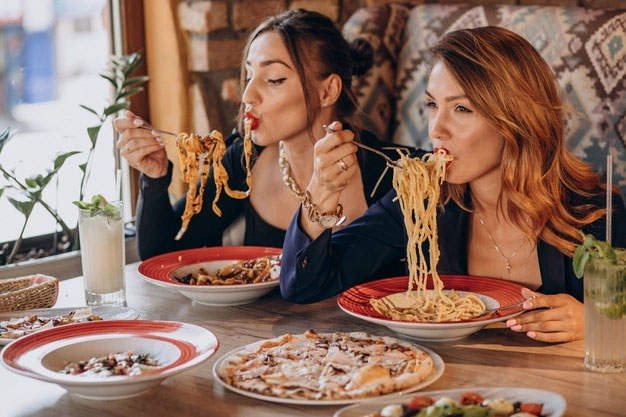 I believe the popular 2015 film, Brooklyn, where the Irish immigrant, played by Saoisre Ronan, was given instructions on how to use a spoon when eating pasta, almost created a blueprint for many of us on Italian-American dining.
Buon appetito! — The Italian-American
This installment of our advice column comes to you from T-Boy's Ringo Boitano, a second-generation Italian-American, whose ancestral home hails from the hills of Genoa in the region of Liguria. As a lifetime consumer of Northern Italian cuisine, i.e., polenta, risotto, pesto, ravioli, focaccia, and with little attention to his waistline, offers important travel advice regarding the Italian cities of Milan, Bologna and Parma; as well as addressing a question about correct Italian table etiquette when eating long strands of ribbon pasta.
Readers, feel free to ask the Italian-American any question of your choice at ed@travelingboy.com Also, queries about non-Italian destinations or any form of travel welcomed. T-Boy has an illustrious team of writers with an acute understanding of their ancestral homeland. Next up will be Dear Icelandic-American. I'm curious to learn more about the Icelandic tradition of eating starvation foods.

— T-Boy