Photo courtesy of Amirali Mirhashemian via Unsplash
My dream was about to become a reality. Based in Los Angeles, I was use to taunts from my otherwise wonderful East Coast friends, who were never shy about battering me with people in Southern California don't know what REAL pizza is. Though I had eaten my way through New York, Boston and St. Louis in the past and had sampled their delicious pies – I would ask them countless times why do you consider the Boston-style to be REAL pizza, while others are not. The standard reply was often short, curt and firm, It's just better.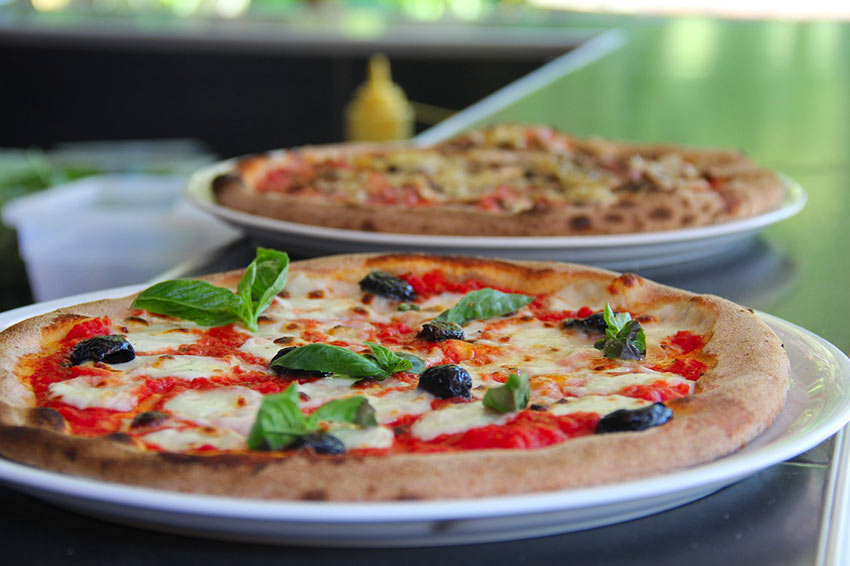 Now, as I stood on the shores of Naples, I was about to experience the real REAL THING. I had prepared myself with plenty of research for this sacred occasion. The word pizza was first documented in AD 997. Baker Raffaele Esposito from Naples is often given credit for creating the first such pizza pie. Unlike the wealthy minority, Neapolitans required inexpensive food that could be consumed quickly. Pizza, sold by street vendors or informal restaurants, met this need. The early pizzas (known to the world as Pizza Napoletana) consumed by Naples' poor were prepared with simple and fresh ingredients: a basic dough, San Marzano tomatoes, grown in the volcanic soil of Mount Vesuvius, a splash of olive oil and some salt with no cheese, basil and fancy toppings. The pie was then baked in a wood-burning oven made of volcanic stones from Mount Vesuvius.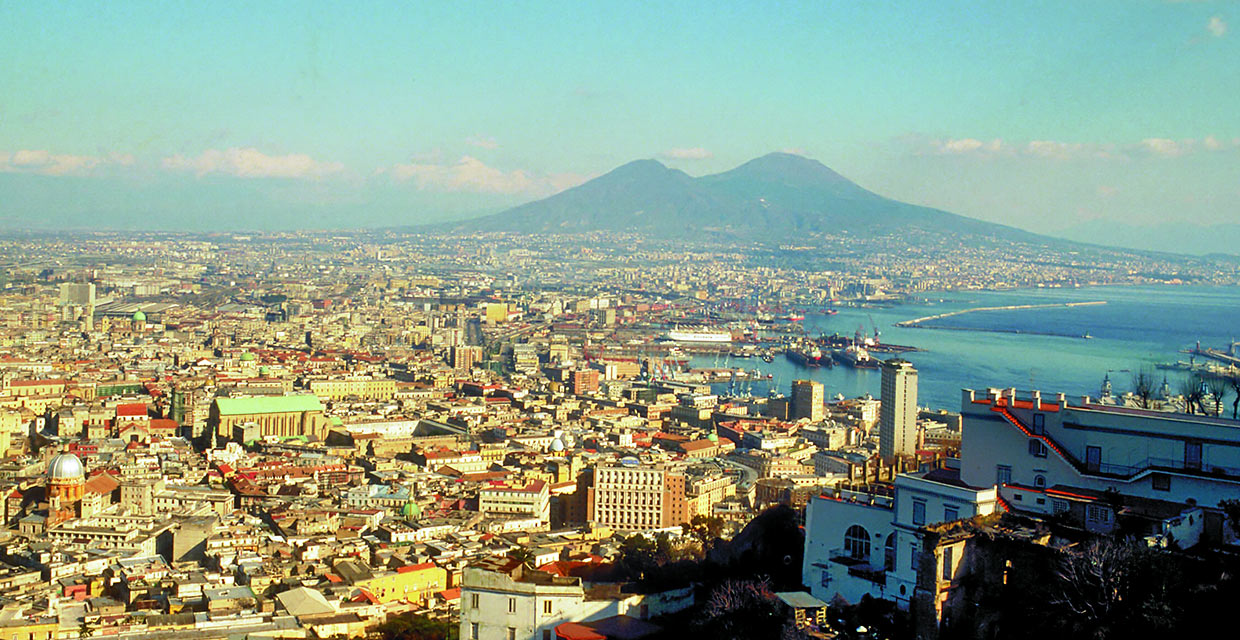 Italy unified in 1861, and King Umberto I and Queen Margherita visited Naples in 1889. Legend has it that the traveling pair became bored with their steady diet of French haute cuisine and asked for an assortment of pizzas from the city's Pizzeria Brandi, the successor to Da Pietro Pizzeria, founded in 1760. The variety the queen enjoyed most was called Pizza Mozzarella, a pie topped with mozzarella di bufala – yes, the Roman brought buffalos to the Italian Peninsula – San Marzano tomatoes and green basil. (Perhaps it was no coincidence that her favorite pie featured the colors of the Italian flag.) From then on, the story goes that particular topping combination was dubbed Pizza Margherita.
The art of Neopolitan pizza-making, was recently added to UNESCO's Representative List of the Intangible Cultural Heritage of Humanity. UNESCO says the designation is meant to safeguard and raise awareness about forms of cultural heritage — often passed down from generation to generation — before they die out. The Naples-based Associazione Verace Pizza Napoletana (True Neapolitan Pizza) will only issue its trademark to restaurants that follow even more stringent guidelines. But the result should be a pizza for the senses with "the flavor of well-baked bread. The slightly acidic flavor of the densely enriched tomatoes, mixed with the characteristic aroma of the oregano, garlic or basil ensures that the pizza, as it comes out from the oven, delivers its characteristic aroma."
Pepperoni and pineapple lovers are out of luck. The association says only two kinds of pie are authentic: marinara pizza with tomato, oil, oregano and garlic and margarita pizza with the addition of cheese and basil. Neapolitan pizza has a thin crust. The edge of the crust, when baked, grows larger. It actually looks like a bicycle tire.
When news of the UNESCO recognition broke in Naples, pizza-makers handed out free slices on the street to celebrate, according to the BBC. Two million people had reportedly signed a petition supporting the piazzaiulo application. "After 250 years of waiting, pizza is humanity's heritage, its intangible heritage," Neopolitan pizza maker Enzo Coccia told the BBC.
But, how was the pizza and what will I tell my East Coast friends? Well, it was pretty good. Though I prefer focaccia from my ancestral homeland in Genoa (courtesy of my grandmother) and Chicago's Deep Dish Pizza. But most importantly, in the future when I'm told that I don't know what REAL pizza is – I am armed and ready with a reply.