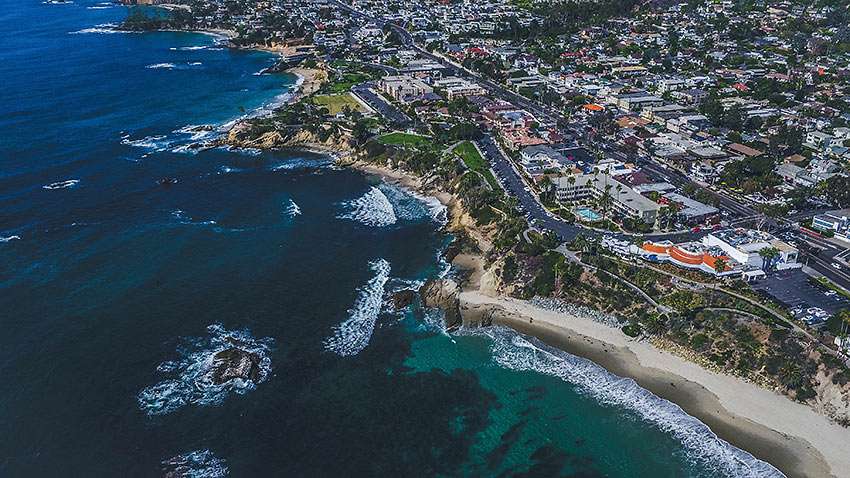 Laguna Beach stretches 9.1 square miles, complete with 20 coves and pristine beaches. Photo courtesy: VisitLagunaBeach.com
Each summer the Terry & Jackie Nishimoto family of Sherman Oaks, CA, load up their Volvo station wagon for a week-long vacation to one of California's most spectacular destinations. Yosemite? The Redwoods or Joshua Tree? Wrong. The Nishimoto's destination of choice is nestled along the Pacific Ocean, less than a two hour drive south of Los Angeles. Their home for the week is Laguna Beach – The Riviera of California. "It's easy to forget," laughed Terry, "all the world-class attractions we have in our own backyard. People travel from around the globe to experience Laguna, but it's almost at our doorstep. Laguna is just far enough away to make us feel that we've gotten away – plus we save tons of money not having to pay plane fare and car rental. We love the beach and restaurants, and my wife and I like to slip off and explore all the galleries."
Terry was right. We're lucky to live in California. There's so much here that it's easy to take it for granted. So I decided to emulate the Nishimoto trek and spend some time in this vacation paradise to see for myself. But first a little research was in order.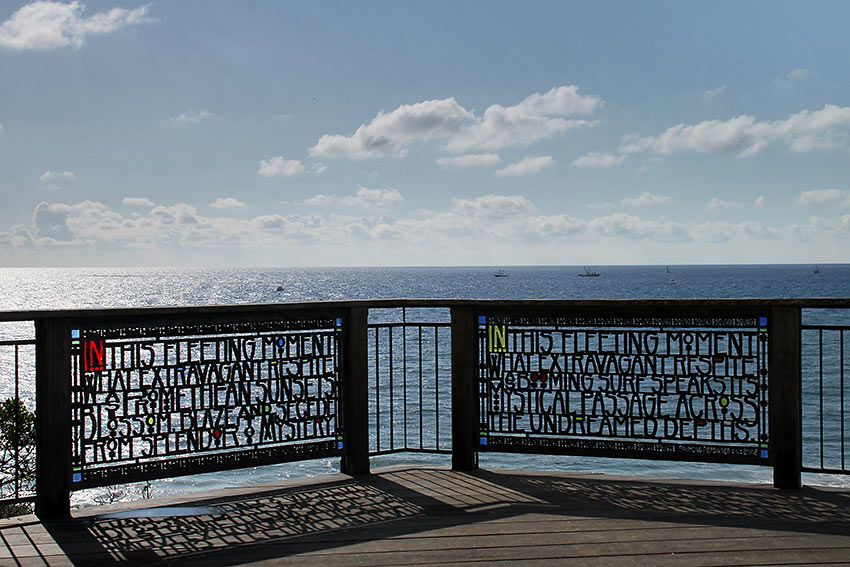 Back Story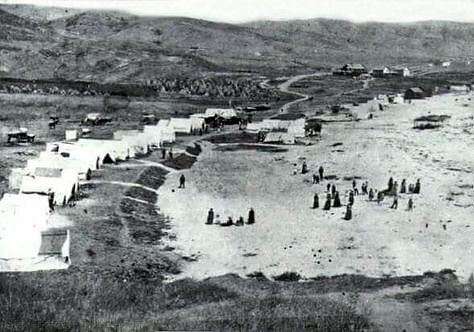 Laguna's history dates back to the arrival of the Ute-Aztecas Tribe (later referred to as the Shoshones). Attracted by the plentiful supply of fish and shell fish, they also hunted deer in the surrounding canyons. They referred to the area as Lagona (lakes), due to the fresh water lakes in the canyon. In 1933 a 17,000 year-old-skull was found in Laguna, indicating their early presence in the area. In the 1800s, the Spanish titled the area "Canada de las Lagunas" (canyon of the lakes).
The first Anglo-American settlers arrived in 1870, followed by tourists who came for the cool ocean breezes as a reprieve from California's brutal inland weather. Accommodations were in tents on the beach, but this all changed with the building of the Hotel Laguna in 1889. Now christened Laguna, the area was on its way to becoming a popular tourist resort. Hollywood was not immune to Laguna's charm, with the likes of Bette Davis, Mary Pickford, Judy Garland, Rudolph Valentino, Charlie Chaplin and Mickey Rooney maintaining homes in town. Laguna was transformed into an arts community when English watercolorist. Norman St. Clair first set his eyes on this stunning landscape. He was so taken by the beauty of the area that he spread the word to his artist colleagues. Today Laguna boasts over 100 galleries, the Laguna Art Museum, Sawdust Festival, Art Walk and the Pageant of the Masters, a once-in-a-lifetime re-creation of paintings, staged using real people. There is really no way to describe the Pageant; it must be seen to be believed… I was impressed to find that the city fathers have established several measures that ensure slow growth and preservation of Laguna's terrestrial and marine environments.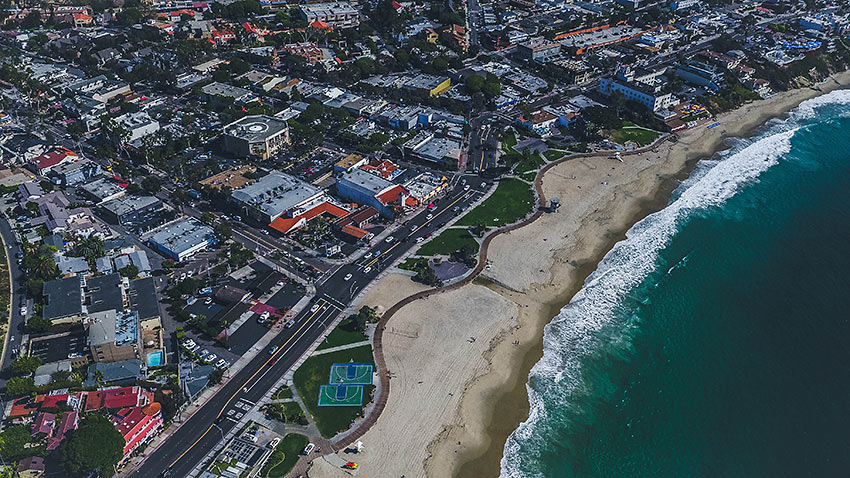 On to Laguna
I loaded up my car at 11:00 AM in Studio City, and before I knew I was at Laguna Canyon Road, the northern gateway to the Village. I checked my watch: I had made it an hour and ten minutes. I was already impressed as I cruised down this "road to heaven" that cuts through the canyon to the Village. The first thing I noticed was the Laguna Coast Wilderness Park, a seemingly endless array of connecting hiking trails which had to offer awesome coastal views. Somewhere in the canyon were the remnants of the old Timothy Leary Mystic Arts compound. I made a note that we should check it out, but then decided that that part of my life should stay in the 60s.
Soon I cruised past the Pageant of the Masters and Sawdust Festival sites and then arrived at the tree-lined streets of the Downtown Village, complete with aforementioned galleries, quaint boutiques, gift shops, restaurants, bars, palatial resorts, intimate bed & breakfasts and seaside cottages. Then I saw it – the Pacific Ocean. Paradise found. I couldn't wait to explore the 20 coves and pristine beaches, stretching 9.1 square miles. Yes, I could spend some serious time here.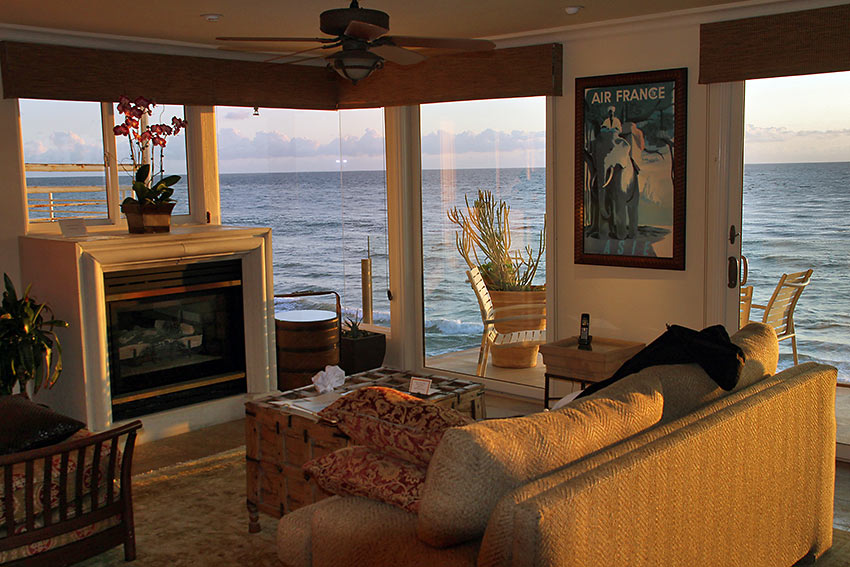 My accommodations were at Sunset Cove Villas, a collection of luxury-themed villas, nestled on a bluff overlooking the ocean in the heart of the village. I scored big time by booking the two-bedroom, two-bath, fully-equipped Seychelles Villa – a mere few steps to the beach. Furnished in leather, teak and bamboo, our home for the weekend featured large glass windows with breathtaking ocean views from the living area and master bedroom. Was that a complimentary bottle of champagne in fridge?
I could have stayed there forever, luxuriating on the private deck, but then remembered there was an important appointment on my schedule – a painting class at the home of the Sawdust Art Festival.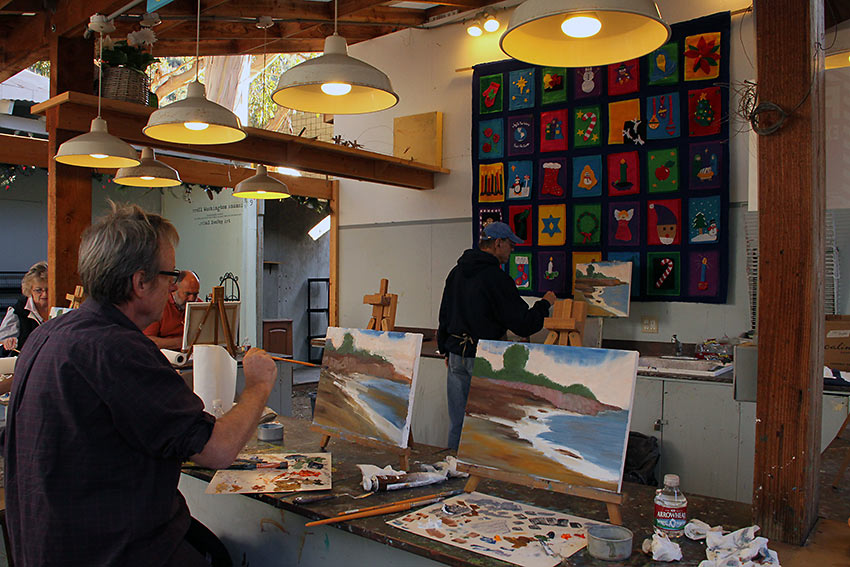 The intimate class was conducted by John Eagle, a former stockbroker who became a full-time painter in his mid-fifties. He's listed in "Who's Who in American Art." After a few brush strokes, it became clear that I was not destined to be another Monet, but John was patient with me and I found the experience both insightful and, above all, relaxing.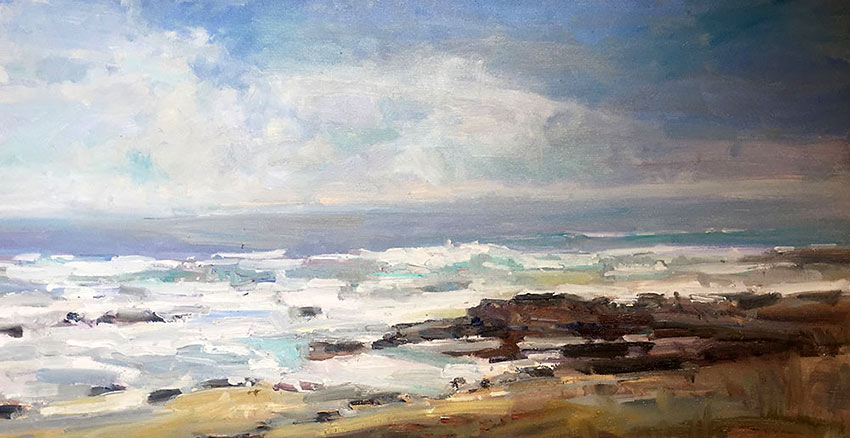 After a day of beachcombing and gallery hopping – which featured a few of John's inspiring Impressionist-style paintings – I decided that painting was destined to be part of my future and planned on purchasing my own art equipment. I also concluded that an annual weekend trek to Laguna Beach – the ultimate setting for a "statecation" – would now would be part of my life.