This Top-Rated North Carolina Restaurant is Actually at a Gas Station
Courtesy Catherine Smith
People rarely rave about the meals they eat at gas stations, but that is not the case in Franklin, North Carolina. Hungry diners – locals and tourists alike – happily line up in the Hot Spot gas station parking lot, waiting for a table at Caffe Rel, a European bistro offering a one-of-a-kind culinary experience.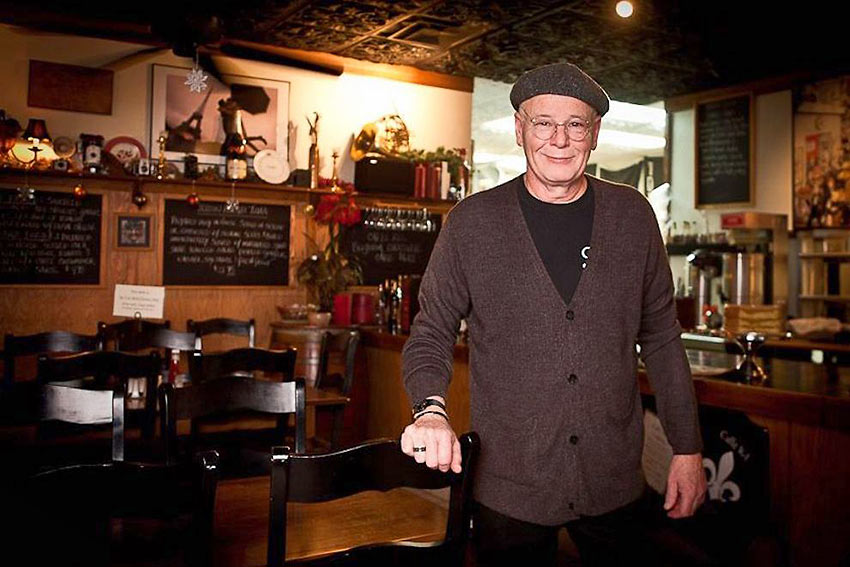 Once inside, guests are comfortably seated, surrounded by an eclectic display of art. A dessert counter filled with triple layer cakes, dessert tortes, and other sweet treats reminds diners to save room. The wait staff, dressed in freshly pressed white dress shirts, serve up a variety of dishes you'd be hard-pressed to find anywhere else in the area, let alone at these prices.
But from the outside, Caffe Rel is unassuming; just another gas station restaurant, except for the sign that reads, "It's about the food." If you didn't know it was the area's top-rated restaurant on Yelp, TripAdvisor and Facebook, you probably wouldn't think twice about stopping in, but that's exactly how owner and chef Richard E. Long likes it. In the fifteen years they've been in business, he has never done any advertising, believing his food will speak for itself.
Chef Richard is the last guy you would expect to be running a restaurant out of a gas station. His extensive resume of close to 50 years is mostly filled with time spent managing kitchens in five star hotels, restaurants and private clubs. He got his start working under chef Otto Indemauer III at the Hershey Resort in Pennsylvania, and after seven years, went on to complete his training at the Greenbrier Resort's exclusive culinary training program.
He took classes at Le Cordon Bleu and had the opportunity, as part of the Greenbrier team, to cook for political heads, like Secretary of State Alexander Haig, and even the Iranian hostages after their return home in 1981.
And it is for each one of these highly esteemed reasons that he intentionally chose to end up in Franklin, a small rural mountain town of about 4,000 residents, running a restaurant out of a gas station.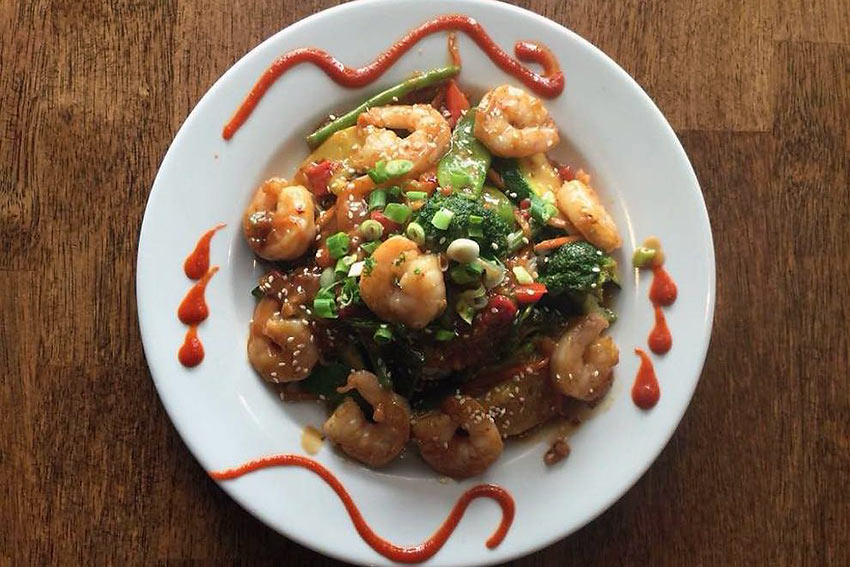 In 2003, after more than 30 years in the industry, chef Richard chose to leave his six-figure salary and highly respected position to open his own restaurant. He selected the local Hot Spot's vacant restaurant space simply because it was the exact opposite of what he was leaving behind.
"I wanted to drop the pretension and cook for real people who appreciate good food at a fair price. I was tired of all the nonsense and tired of the average guy not being able to take his family out for a meal without going bankrupt." To chef Richard, the food is more important than anything. He explains, "It's about the food, like the sign says. I want to serve food to people who have never eaten my type of dishes."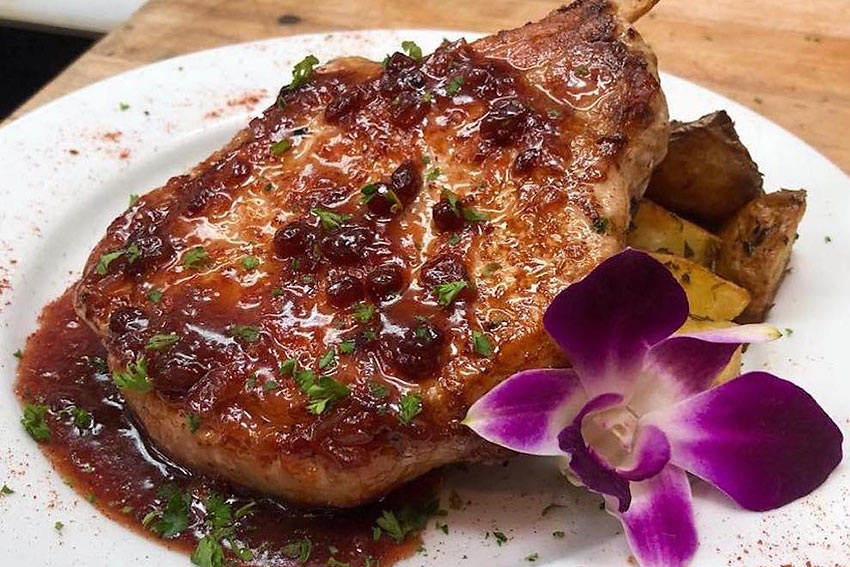 Cultural Mistakes to Avoid Traveling Abroad
Tipping, touching, and pointing can get travelers in trouble very quickly
Courtesy Joe Cortez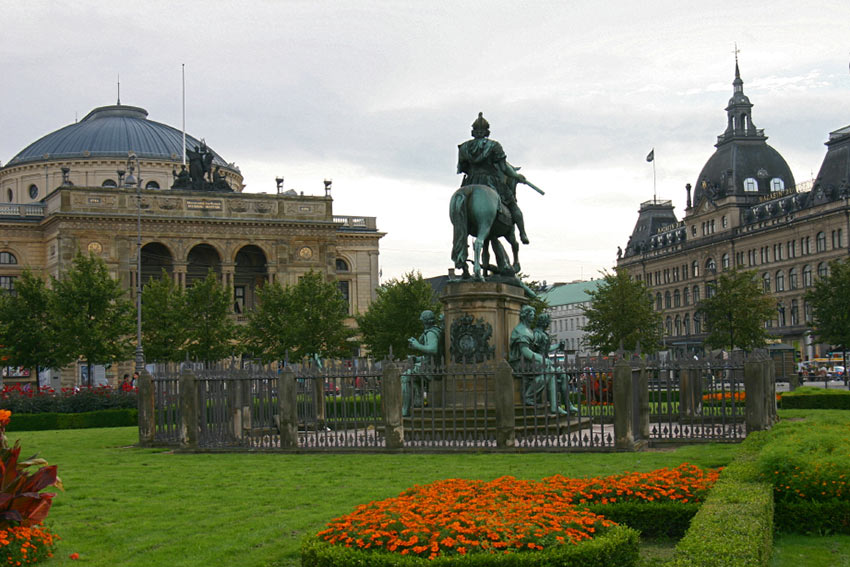 One of the biggest mistakes rookie travelers make is assuming that cultural norms around the world are very much aligned with their home country. As a result, new adventurers often end up in trouble with the locals simply due to the fact that they did not understand that a simple gesture – like a handshake, a tip, or even pointing – is looked down upon.
Before traveling, it is important to understand what behaviors are considered acceptable, and which are considered rude, unwarranted, or unwanted. By understanding these common cultural mistakes, travelers can make sure their next international interaction does not start a conflict.
Understand the tipping rules in your destination country
In North America, tipping is seen as a customary gesture to wait for staff at restaurants and bars. In fact, it is considered rude and unorthodox to refuse a server a tip, even if their service skills were less than acceptable. What about the rest of the world?
In certain parts of the world, it is not only unwarranted to give a tip, but can be considered rude. In Italy, the tip is always included as part of the bill, and leaving extra can sometimes be looked at as an insult. In parts of China and Japan, offering a tip can be considered a rude gesture to the staff, though some major cities are becoming accustomed to accepting gratuities from tourists. In New Zealand, tips are not expected, and should only be given when someone has gone out of their way to assist.
Before visiting a destination, be sure to understand the tipping culture at your destination. If there is any doubt about the culture, err on the side of adding extra for only excellent service.
Be careful with the hand signs you make while abroad
Depending on where a traveler ends up, even making the simplest hand gestures can result in big trouble for a traveler. Many know which gestures are unwelcome in North America – but what about the rest of the world?
The customs for hand signs vary around the world, but the consensus is clear: any pointing gesture at a person or a gesture using the back of one's hand could be considered rude or vulgar. Around the world, pointing at someone is still considered to be rude and potentially threatening body language. In Western Europe (especially Ireland and the United Kingdom), giving a backward "peace sign" isn't considered hip – it's considered the same as extending a middle finger. Other potentially rude gestures include the "OK" sign, and a thumbs up.
When using hand signs around the world, the more open and vague, the better. Instead of pointing, offer an arm motion to show where something is or what direction to go in. When it comes to hand signs, it may be better to avoid them entirely.
Don't touch the locals (unless you know them well)
By-in-large, Americans are also known as a very affectionate lot. In addition to pointing and tipping, Americans are known for touching – even when the locals are uncomfortable with it. In Europe (and other parts of the world), touching is generally reserved for close friends and family – not strangers.
In a study done by researchers at the University of Oxford and Aalto University, over 1,300 Europeans responded with the areas of the body they would not be comfortable making contact. Across the respondents, the message was clear: touching was tolerable from family members, but nearly forbidden from strangers. If a touch is absolutely necessary, opt for a handshake, unless the other party initiates.
A word of caution for those who seem too eager to greet their new American friends: in many cases, would-be assailants could be using a physical greeting to attack an unknowing target. A hug can be an easy way for a thief to pickpocket a victim, or even begin a violent attack. If someone seems too affectionate, it may be time to get away.
Cultural differences don't have to endanger a traveler's experience while they are abroad. By knowing how to act while in another country, travelers can make sure they get the most out of their next adventure without offending the locals.
Beginner's Guide to Train Holidays: Swiss Glacier Express
There is something glamorous about taking a train holiday. You're traveling the world, but you also get the chance to relax and enjoy the journey. Sip tea, listen to live music, enjoy a five-star meal, all while the gorgeous scenery provided by Mother Nature glides past. The Swiss Glacier Express is all that and more.
The world is a big place, filled with so many beautiful things. Picking how you spend your first train holiday may seem overwhelming at first. With all the wonders to see through the window panes of your train, how can you choose between them? Switzerland is an excellent choice for first time train travelers looking to see the world, with a few less carbon emissions.
Swiss Glacier Express Train Options
Glacier Express Train is Eco-Smart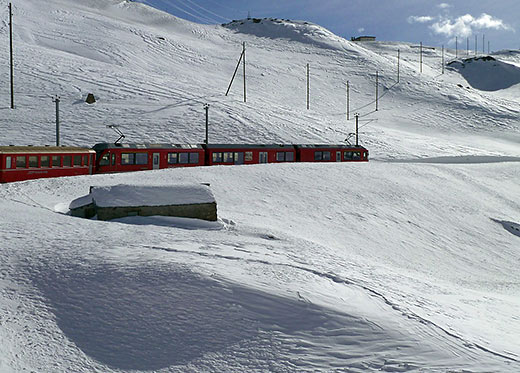 When it comes to traveling in order to reduce your carbon footprint, taking a train is a great idea. Avoiding the airport all together, the Glacier Express offers options where you can travel in and out of Switzerland without ever setting foot on a plane!
Full Ride on the Glacier Express Train
Your breathtaking and awe-inspiring train holiday with the Glacier Express can be as long or as short as you'd like. There are an array of options including meals, hotel stays, various destinations, and travel extensions. Whether you stay on the Glacier Express the whole way through, or choose other travel options, there are packages to suit your travel needs. The length of the Glacier Express starts at either Zermatt, or St. Moritz. Take your time as you enjoy the full ride from terminus station to the other.
The 180 mile (289.68 km) journey averages around 24 mph (38 kph), so taking in the sights won't be difficult! The soaring peaks of the Swiss Alps will great you through the extraordinarily large viewing windows on the Glacier Express. This full ride lasts approximately eight hours, as you cross 291 bridges, 91 tunnels, cross river valleys, explore mountain passes, and see all that Switzerland has to offer!
Extended Journeys and the Matterhorn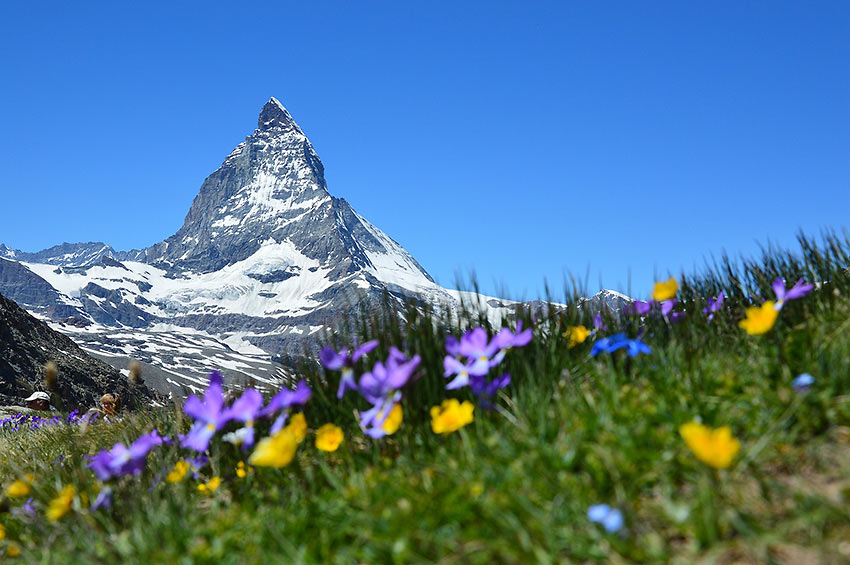 Swiss Alps Matterhorn
Spend days three and four taking in the grandeur of the Matterhorn. Your package for your holiday can even include a trip on the Gornergratbahn, Europe's highest open-air cog railway. There have been plenty of studies that show taking a single, extended holiday each year can help to reduce harmful emissions. By reducing the amount of times you travel, you can help the environment. Days five, six, and seven will be traveling on the Glacier Express all the way to St. Moritz. By extending your holiday, you will get to experience these amazing additions to your vacation.
Skiing in St. Moritz!
This region is well known for the amazing ski resorts and hotels. Take on the slopes yourself by traveling during ski season and extending your train holiday with a longer stop in St. Moritz.
Rail Passes
You can purchase a deal that also includes rail passes on different trains to Lake Geneva or Chamonix. These trips would be great extensions at the beginning of your Matterhorn journey in Zermatt.
Swiss Alps Hotels
Booking with a company that takes your personal preferences into account allows for you to choose your own hotels. Choosing green hotels while you travel will help to eliminate your impact on the environment while you travel!
Tickets
Your packages can also include ticket upgrades. You can choose to travel in first class while on the Glacier Express to experience five-star dining, extra space, a luxurious bar car, and exciting stories and informative anecdotes from the on board staff. A longer holiday made for really immersing yourself in the beautiful Swiss Alps!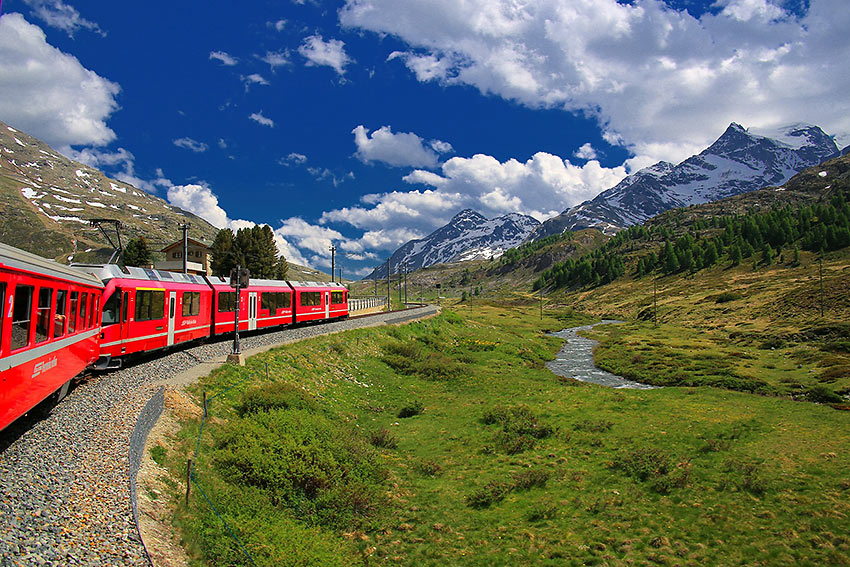 Magical Journeys of Switzerland
Start your five-day holiday by entering Switzerland via Zurich. Then you'll board a train to the sweet Alpine town of Chur. You don't have to fly into Zurich however, you can choose to save on emissions and take a full day to ride the train from London to Chur! Once there, you'll spend the night in the hotel of your choosing, then board the Bernina Express towards Tirano, Italy. Spend the day exploring Tirano before heading back to Chur and boarding the Glacier Express! The Glacier express will take you from Chur to Brig, where you'll spend another amazing night before boarding the Jungfrau Mountain Railway.While riding the Jungfrau, you will pass the awe-inspiring Aletsch glacier before heading on into Interlaken.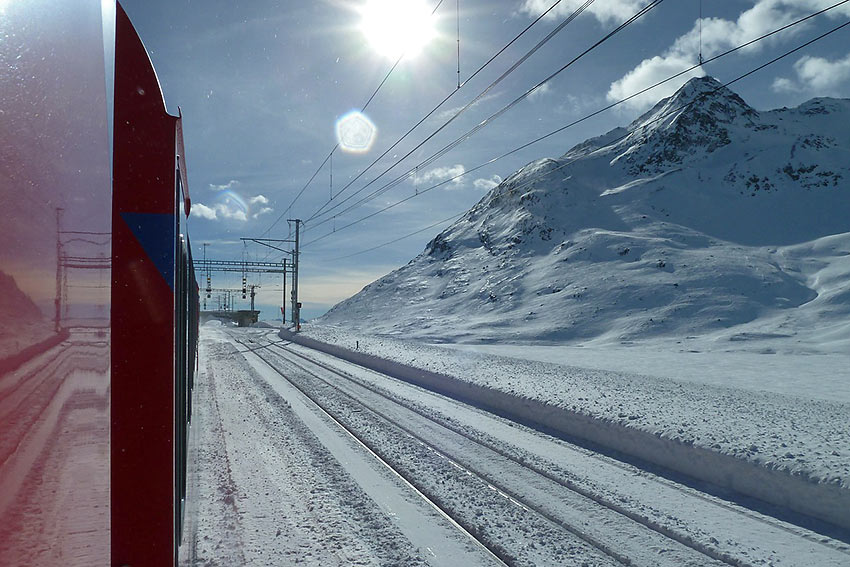 For the Love of Trains Glacier Express Train is Amazing
The Glacier Express can take you through the world and help you experience it in new ways! Whether you use it as a means to get to another destinations, or travel along its entire route, the Glacier Express is an amazing way to see the beautiful Swiss Alps!
Nude Resort Etiquette Rules You Need to Know
Courtesy Patricia Magaña
Aside from a few key considerations, nude resort etiquette is general resort etiquette. There's also the fact that most everyone is naked. Skip the potential awkwardness at a clothing-optional experience and go with an open mind, plus these helpful tips.
Don't Stare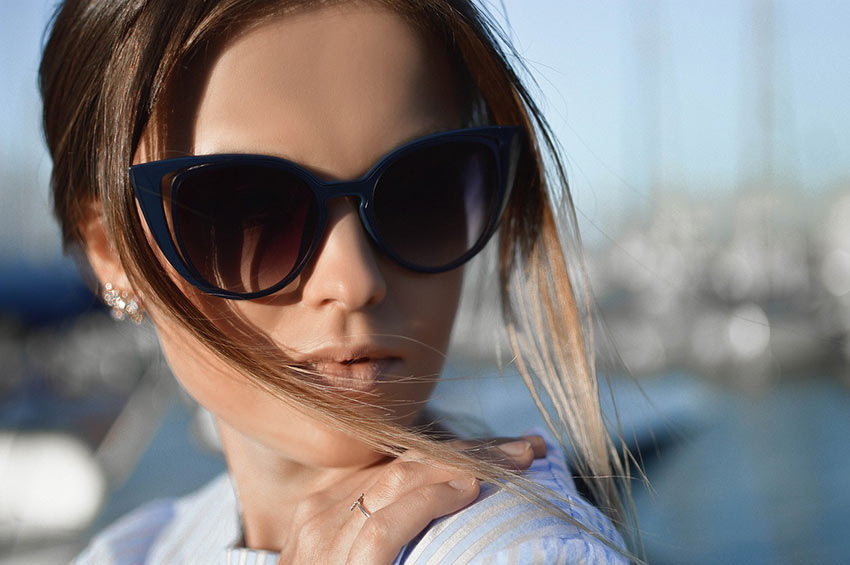 Nude resort newbies may experience initial shock at the sight of a sea of nakedness. It's fine to look. What is not OK, however, is to stare. You'll quickly get the hang of it, but if you're not used to engaging in eye-contact and conversation with someone who's totally exposed, wear sunglasses whenever appropriate.
Get Nude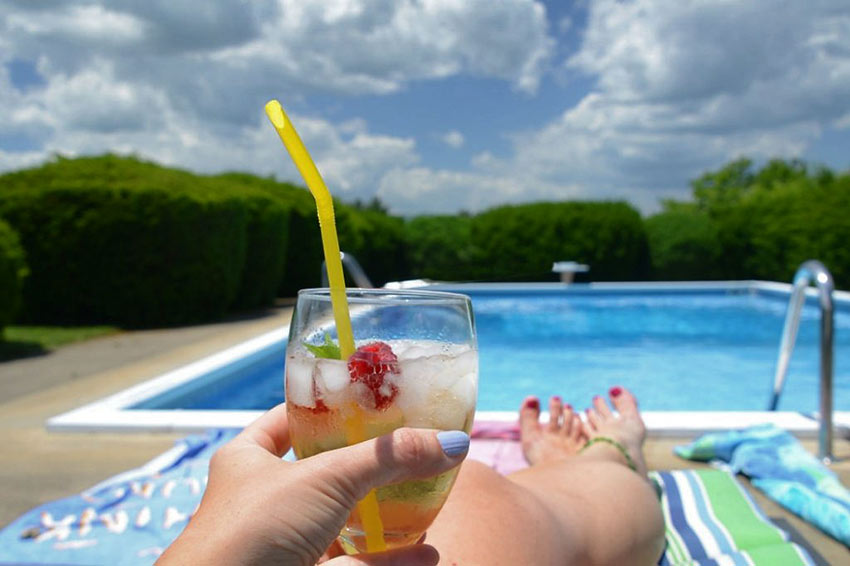 While there are no clothes cops patrolling clothing-optional resorts or beaches, it's somewhat of a gimme that guests who booked the experience are there to be fully clothes-free. When booking a nude resort, be open to embracing new and unexpected occurrences, but feel free to ease into clothing freedom with beach cover-ups.
Use a Towel When Sitting
Nude resort etiquette calls for guests to sit on a towel. Resorts will have them at the ready, but bringing your own beach towel is a great way to easily identify your seat. Grabbing someone else's towel by mistake isn't something you want to do at a clothing-optional beach.
Don't Take Photos Without Consent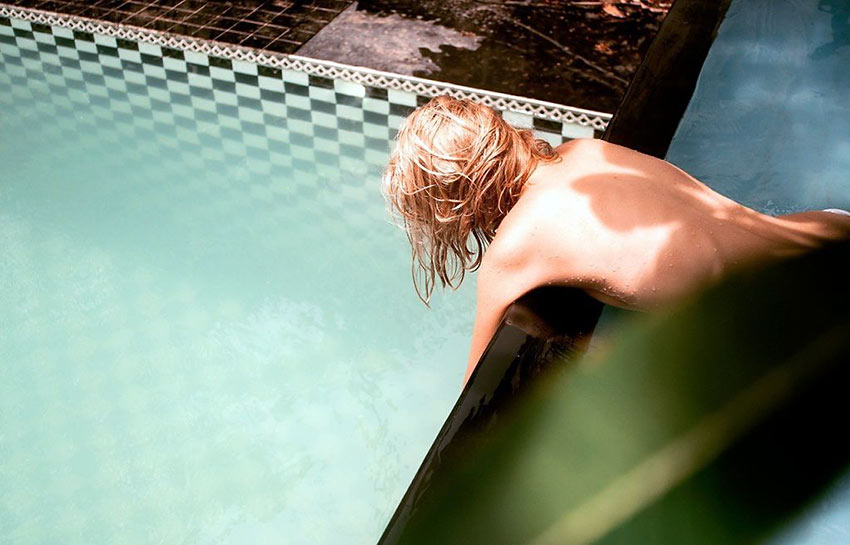 Clothing-optional resorts take great care to ensure their patrons feel safe and comfortable. As such, many have strict policies around photography, some going so far as completely banning smartphones. Seize the opportunity to unplug, relax, and make new friends. If you're not used to being without your phone, bring a great book to read.
Pro Tip: Bring a Beach Bag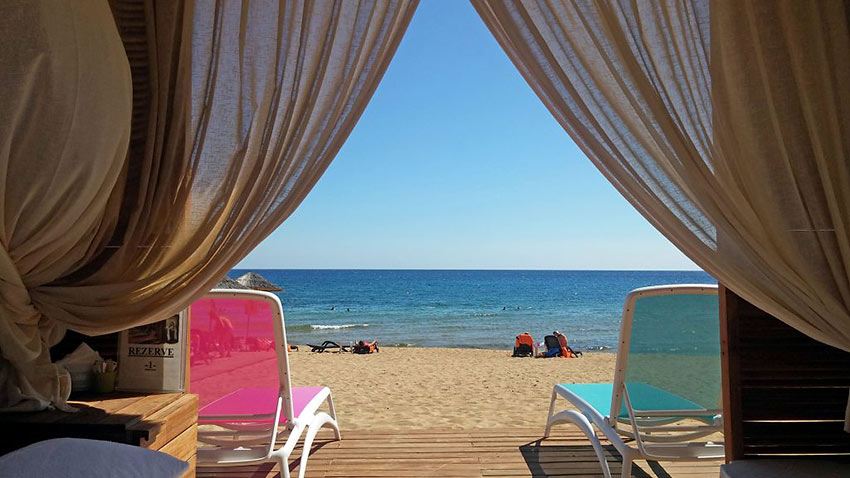 The obligatory towel, sunglasses, sun lotion, a cover-up, and anything else you'd walk around a clothed resort with is also essential at a nude resort. Even when wearing nothing, there's still a lot you'll need — including a beach bag to carry it all in.
Branding for a Changing World
Courtesy Gary Szenderski, Book of Szen

Ever wonder what happens behind the scenes of a great brand? Have you thought it must be some kind of "secret sauce" or unique algorithm that makes it so great? What about your own brand? Are you sure how to take advantage of what makes it special? You have questions. We have answers. Join me beginning April 1st as we explore the science and art of branding.
The UCI course is online and runs for 6 consecutive weeks. There are no prerequisites for the class which includes 5 live weekly ZOOM meetings. Join students from around the world and have an opportunity to learn how to take your own personal brand or the company you're working for to the next level. Class size is limited. For more information