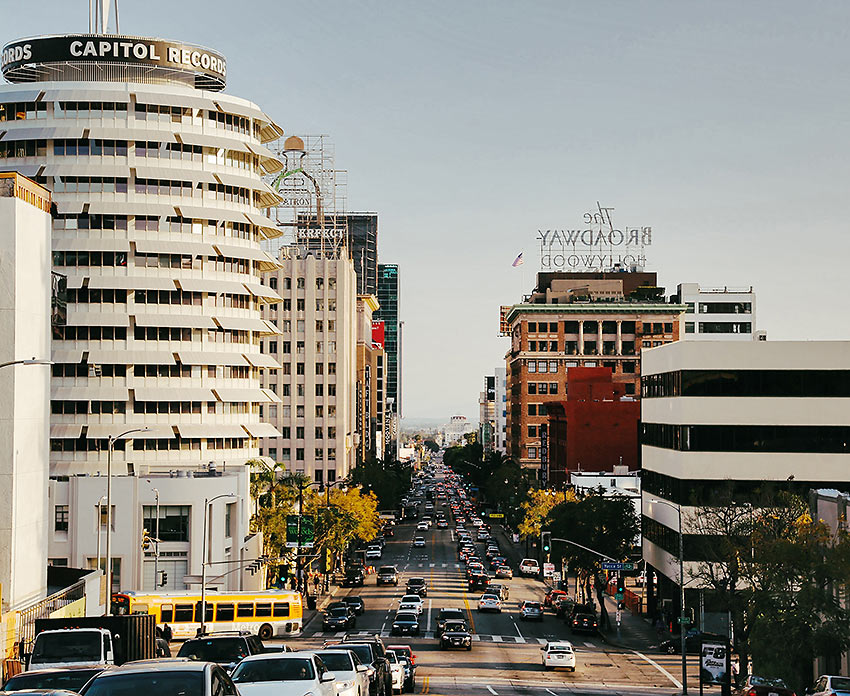 You Gotta Know the Territory, Walk with Those Who Do
Free Detours Until Labor Day
By Skip Kaltenheuser
How often do we wander new territory, or even revisit places we've trod before, wishing we had a better sense of place we're walking through, of its interesting backstories?
After Groupon parted company with its co-founder Andrew Mason, Mason decided to liven up walking explorations throughout many of the world's great cities with downloadable audio tours. Starting with San Francisco as a testing ground, Mason built an app taking advantage of smartphone tech platforms, incorporating knowledgeable locals and GPS to guide walkers and enhance their observations with local lore that makes locales more interesting. Synching with small groups allows one's posse to share an experience.
I borrowed a cell – I'm one of the endangered hold-outs who avoids them – to try out a tour in Washington, DC. It became one of those temptations that almost but not quite puts me over the edge toward a digital appendage and thought-interruptus. The app is pretty cool.
My particular tour was in the vicinity of the White House and focused on espionage tales. In DC since '79, I already knew much of the scene and stories, but found them well-presented by a retired CIA officer and well-paced as I was strolled to a number of haunts where infamous betrayals took place, including swank hotels, restaurants and bars. If one slows the pace, it could easily turn into a drinking spree. And I was reminded of some things I'd forgotten, as well as the lesson that even the most banal of places holds potential for mischief. Other DC options include the day Lincoln died, Go-Go music's history and Theodore Roosevelt Island. By the way, if you want to get closer to Russian intelligence, catch a vodka at a reception at the Russian News & Information Agency located between Dupont Circle and Adams Morgan. Friendly folk.
One can take these tours alone or sync them with a group of friends. Explore the site here.
Domestic and International cities thus far, many with multiple tours, include
International
Some voices leading you will be familiar, such as Ken Burns discussing the Brooklyn Bridge, Peter Coyote drifting through Haight-Ashbury and Joel Grey on Broadway.
No word yet on if Professor Harold Hill will lend his knowledge of River City, but he knew the territory.
---
New Luxury Hotel Orania.Berlin to Open in Berlin's Edgy Kreuzberg District.
A Schloss Elmau sister property, the Orania.Berlin will be the first high-end hotel in the diverse and authentic district.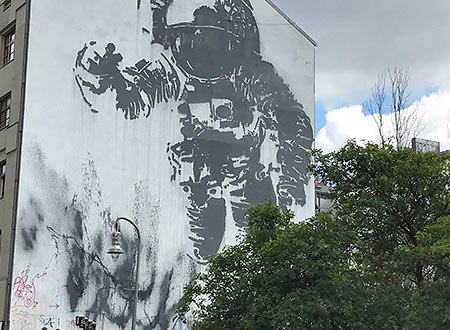 Los Angeles / Berlin – For 28 years, Berlin's Kreuzberg district was in the shadow of the Berlin Wall, home to squatters, draft dodgers, anarchists, free thinkers and the largest Turkish community outside of Turkey. Graffiti strewn, edgy Kreuzberg is the cultural heart of the city – but also the antonym of luxury. Yet, the team behind the famous Bavarian Schloss Elmau spa hotel chose Kreuzberg's Oranienplatz square for their new hotel, the Orania.Berlin. The 41- room luxury hotel will be opening in a many-times-repurposed historic building from the early 20th century and feature subtle but rather luxuriously furnished rooms, minimalist design, and wood floors throughout. Soft opening is scheduled for August 21, 2017.
Elegant and eclectic, Orania.Berlin reflects the lively district of Kreuzberg and aims to attract local residents as well as global nomads. Looking for a positive reception into this fiercely authentic, creative, diverse and non-conformist neighborhood, the Orania.Berlin is about understatement and bringing in the neighbors: it will not publish a star rating and it is sourcing from nearby businesses. Above all, the Orania.Berlin wants to warmly welcome its guests as well as the local crowd to enjoy the large ground-level bar and the Julien Quentin-curated nightly performances of classical and jazz concerts, D.J. nights, poetry slams, and readings by Berlin artists.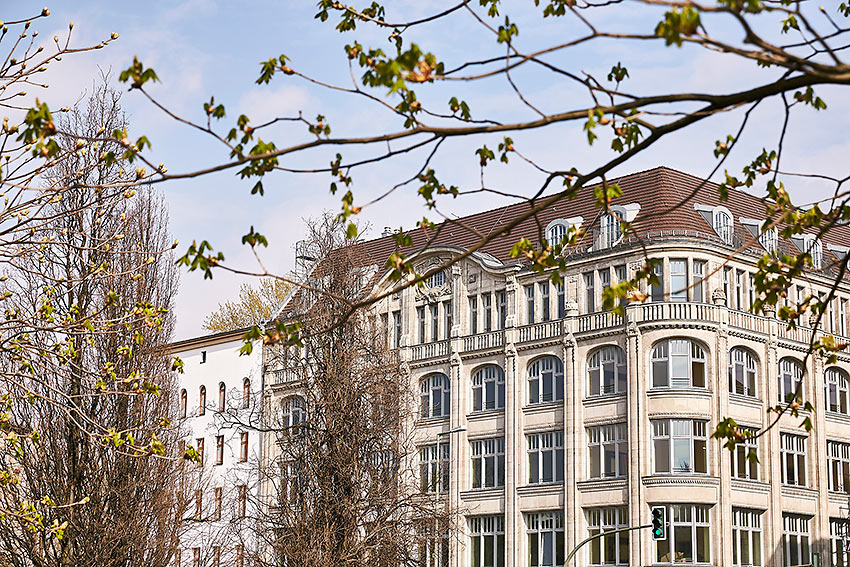 Managing director and culinary chef is the Michelin star-rated Philipp Vogel, who will serve cuisine from Kreuzberg & beyond from his 70-seat, open kitchen.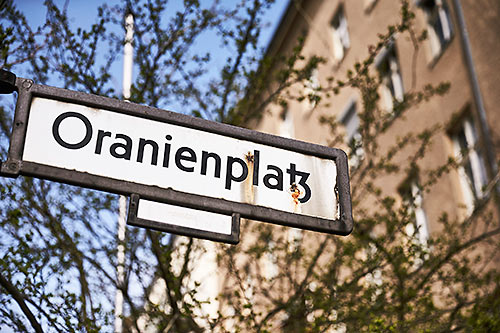 The Orania.Berlin will be Kreuzberg's first and only luxury hotel to date. Kreuzberg, which is also home a large immigrant community from around the work, is trying to keep gentrification at bay and preserve its authenticity. After all, this is what attracts many visitors and locals alike to this lively district known for legendary nightlife, art- and entertainment.
Other higher-end venues opening near the Orania.Berlin include the ORA Café, located inside a former pharmacy (Oranienplatz 14), and the Voo clothing store, featuring Jill Sanders and other high-end designers (Oranienstrasse 24).
The Orania.Berlin affiliated with Small Luxury Hotels of the World. Kreuzberg is legendary.
More information on travel to Berlin.
---
Clear Your Schedules: Events Throughout Buenos Aires Fill Up The 2017 Calendar
South America's Capital of Cool Abounds with Festivals Throughout the Year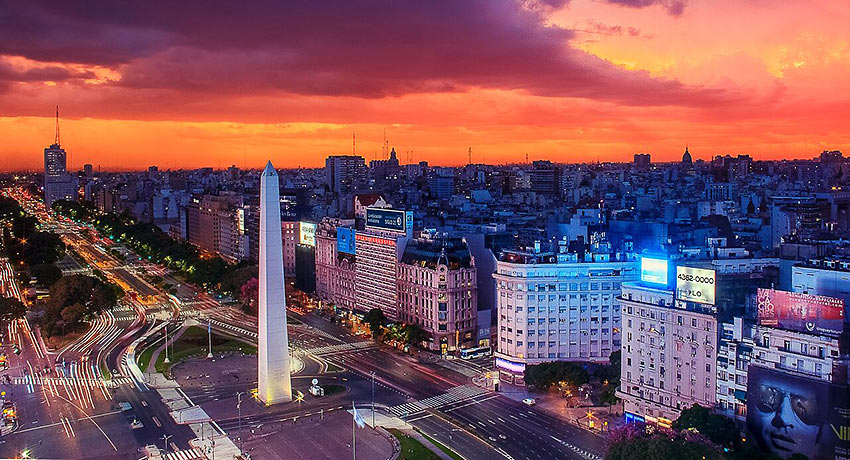 Buenos Aires, a city renowned for its vivacity, cuisine, passionate people and unique culture gets even more thrilling and interesting in 2017, with a top-notch lineup of festivals and events. Travelers visiting Buenos Aires this year will have many things to see and do including agricultural festivals, tango competitions, design and fashion events, and gay parades. Festivals are also a great way to meet the Porteño locals, who are known for their warmth and welcoming attitude.
Upcoming events in the City of Many Passions during the second half of the year, include:
Exposición La Rural Country Show
Held from July 19-30, the Exposición La Rural is one of the world's largest and most famous annual livestock shows. "La Rural" has taken place every July since 1886. Organized by the Argentine Rural Society, and hosted at the society's exhibition center and showground, the event became a fixture on the upper classes' social scene in the early twentieth century and remains a spectacle for the whole family. It features hundreds of stands and thousands of animals, particularly cattle, with competitions in various categories and displays of acrobatic gaucho skills. A little-known secret of La Rural is that it is also a gourmand's delight offering national delicacies, specially crafted food, exotic honeys and other agriculture bounty. Click here for more information.
Tango Festival and World Cup 2017
The annual Tango Festival and World Cup 2017, held Aug. 10-23, is a jam-packed two weeks of concerts, shows, classes and milongas in honor of Argentina's cultural gift to the world and UNESCO Intangible Cultural Heritage of Humanity: the tango. Visitors from across the globe will converge in Buenos Aires for the festival, with couples filling venue after venue. The annual event also includes the Mundial de Tango, the world's most important international tango dance competition. For more information, click here.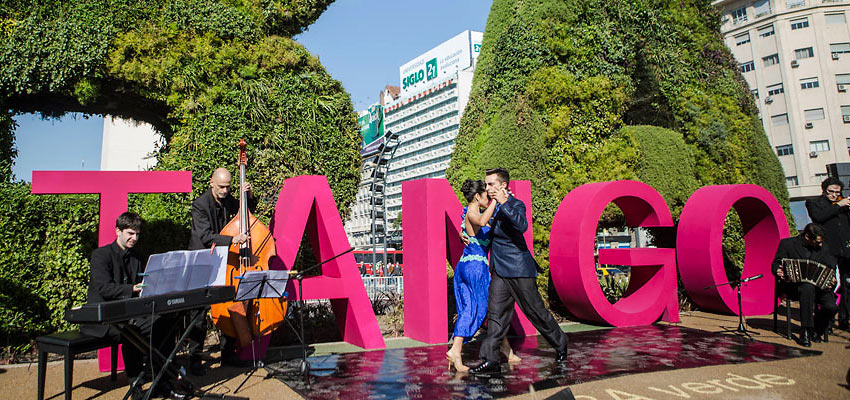 August's LGBT Diversity Events and November's Pride Parade
Clearly, a city that is the capital of Latin America's first country to legalize same-sex marriage knows how to put out the rainbow carpet for LGBT tourists and allies, with a variety of gay themed events. Diversa is the city's celebration of diversity, held Aug. 14-18, with same-sex tango events, drag shows, the G360 LGBT Travel Conference and so much more.
Later during the year, on Nov. 4, the 26th edition of Argentina's National Pride Parade kicks off in the heart of the city, Plaza de Mayo, and continues down Avenida de Mayo, with music, dance, floats and a kaleidoscope of color. The first march in 1992 was led by Carlos Jauregui, who was recently honored with the renamed and newly renovated Carlos Jauregui subway station complete with rainbow stairs, and attracted a mere 300 people, many wearing masks to conceal their identity. Today, Buenos Aires has become the LGBT destination of choice in Latin America and the Marcha del Orgullo – Pride March – attracts more than 100,000 people from all over the world.
Puro Diseño Design Fair
Held from Sept. 14-17, Puro Diseño is Latin America's most important design fair. Born over 15 years ago as Argentina sought to recover from its economic crisis, Puro Diseño was a successful attempt by designers to showcase local designs. The small fair became the biggest in Latin America, and now attracts more than 400 exhibitors of the latest trends in fashion, accessories, jewelry, decorations, graphic design, home furnishings, textiles, photography and illustration. Click here for more information.
Vinos and Bodegas Festival
Held Sept. 15-17, the 16th annual Vinos and Bodegas Festival is aimed at popularizing home-grown brands. Grape connoisseurs can enjoy four glorious days of wine choices with over 1,000 different labels to sample, as well as specialist tastings, seminars, and master chef demonstrations on wine and food pairing. The entry cost is about $15 USD, which includes event entrance and 12 tastings. More information here.
Ciudad Emergente Festival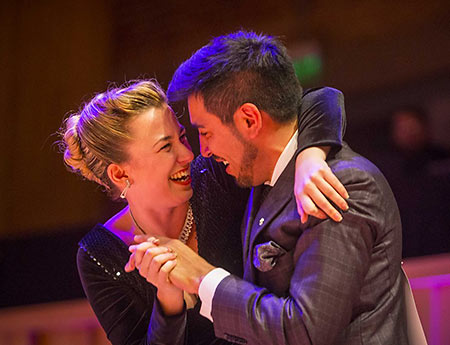 The streets come alive from Sept. 20-24, during Buenos Aires' festival of new and alternative music, dance, theatre and arts. Ciudad Emergente presents the best and latest of the city's young talent, covering everything from alternative rock and electronic music to photography, film, stand-up comedy, poetry, and dance. It's a window into the city's latest cultural developments and guarantees something for every taste. All events at the festival are free. For more information, click here.
FIBA: Buenos Aires International Theatre Festival
One of the most important events in the global theatre circuit is FIBA, the Buenos Aires International Theatre Festival, held this year on Oct. 5-21. This bi-annual event celebrates international classical and contemporary theatre, with over 25 venues throughout Buenos Aires showing dozens of productions from companies across the globe. Click here for more information.
Buenos Aires Marathon
The Buenos Aires marathon is the largest event of its kind in the southern hemisphere, attracting up to 12,000 runners from around the world every southern spring. Taking place on Oct. 15, the route takes in some of the city's most emblematic, historic and symbolic sites, such as the Obelisk, the Cabildo, the Teatro Colón, the Plaza de Mayo, the Casa Rosada, the Tres de Febrero park, and the neighborhoods of La Boca and Puerto Madero. This race is preceded by the Buenos Aires half marathon on Sept. 10, and followed by a 1/4 marathon (10.5km) on Nov. 19, and a 1/8 marathon (5.2 km) on Dec. 3. Click here for more information.
Argentine Open Polo Tournament
The 124th Argentine Open Polo Tournament takes place between Nov. 12 and Dec. 10, as the country hosts the best teams from around the globe. Boasting the highest number of 10-goal players in the sport, Argentina has long been regarded as polo's mecca, and the annual Open in Buenos Aires is considered the most important international championship at club level. It takes place at the Argentine Polo Ground in Palermo. Restaurants and bars in the surrounding Las Cañitas neighborhood fill with celebrating players and fans during matches. For more information, click here.
Buenos Aires International Jazz Festival
Jazz lovers will find everything from classic bebop, to jazz fusion, swing and Argentina's own special jazz hybrid – nuevo tango – celebrated at the annual BA International Jazz Festival Nov. 15-20. The festival inaugurated in 2008 and hosts some of the best international talents. Click here for more information.
With so many festivals on the calendar, it is always a good time to visit Buenos Aires. More information on festivals in Buenos Aires can be found at http://festivales.buenosaires.gob.ar and https://turismo.buenosaires.gob.ar.