Photographs by Darrell Scattergood
Following weeks of expectation, Disney Cruise Line's newest ship, the Wish, has finally arrived in Port Canaveral, Florida. Nearby, about two dozen local residents watched from the quay of Jetty Park. Several leatherback sea turtles and dolphins were seen romping in the cove as the ship approached. With Florida's Patrick Space Force Base in the background, the ship was welcomed by Disney characters at a private ceremony shortly before daybreak on Monday.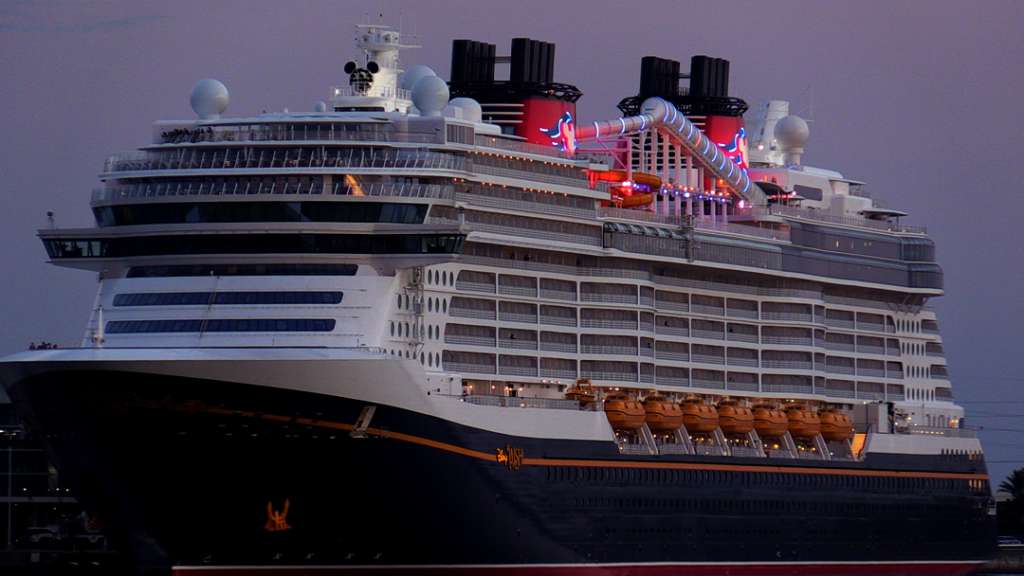 When the Disney Wish sets sail on its official maiden voyage this July 14th, the ship will offer new experiences soaked in Disney storytelling including immersive dining experiences themed to Frozen and Marvel, and an upscale lounge set in the Star Wars galaxy. Each sailing's itinerary will offer planned activities for children and young teens, including a completely reimagined Oceaneer Club that will have an entrance directly connected to the Grand Hall. A Marvel Superhero Academy pledges to train young recruits alongside some of their beloved superheroes.
The Wish is the first of three new Disney ships to be constructed at Germany's Meyer Werft shipyard through 2025. The vessels will be powered by liquefied natural gas. The trio will be slightly bigger than the Disney Dream and Disney Fantasy, each weighing in at nearly 144,000 gross tons.
The Florida charity Give Kids the World recently revealed its eight winners for the maiden five-night voyage as part of a promotion offered with Disney. The Orlando nonprofit resort hosts families with children living with life-threatening health conditions. They will stay in the two-story Wish Tower Suite inspired by the Disney animated film Moana. After completing its maiden voyage, the Disney Wish will book three- and four-night itineraries from Port Canaveral to Nassau in the Bahamas and Disney's private island, Castaway Cay.
Disney World employees assembled at the private reception at Port Canaveral to welcome the new ship to port. The ship's official maiden voyage is slated for July 14 and will commence with a water salute.
"It is truly an emotional moment. Something special, not only for Walt Disney Cruise Line, but for the thousands that help make this all possible," said Walt Disney ambassador Raevon Redding.
Walt Disney World ambassador Ali Manion predicts that young guests will appreciate the outdoor water coaster.
"The Wish has the AquaMouse, which is the first ever Disney attraction at sea. It will fully immerse you with lots of fun in the middle of a Mickey Mouse cartoon," Manion explained.
Port Canaveral Director and CEO Captain John Murray attended the gathering.
"We have anticipated this homecoming of the Disney Wish for some time and know that our entire Port community is excited to have her sailing from our Port," said Murray. "We are proud of the longstanding partnership we have with Disney Cruise Line, and the arrival of the Disney Wish adds to the growing number of impressive cruise ships providing high quality guest experiences from our Port."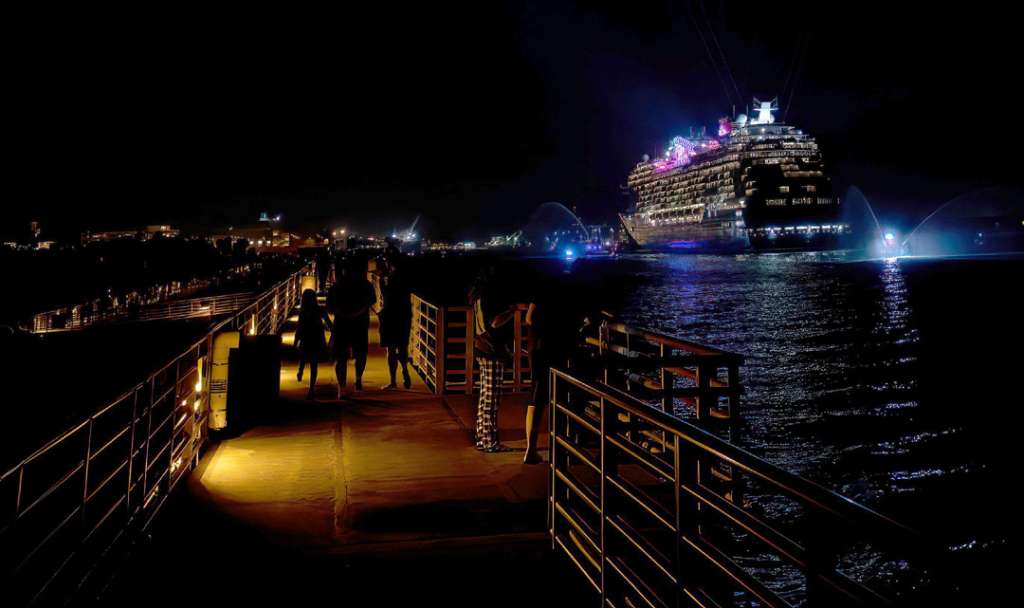 Port Canaveral hosts nearly five million revenue cruise passengers through its terminals and six million tons of cargo annually, including bulk, break-bulk, project, and containerized. The Port is tactically situated to service all Florida markets, as well as the Southeastern United States. In addition to cruise facilities and diverse cargo operations, Port Canaveral is home to an array of varied recreational vendors. For more information, visit www.PortCanaveral.com.