Mushing Mania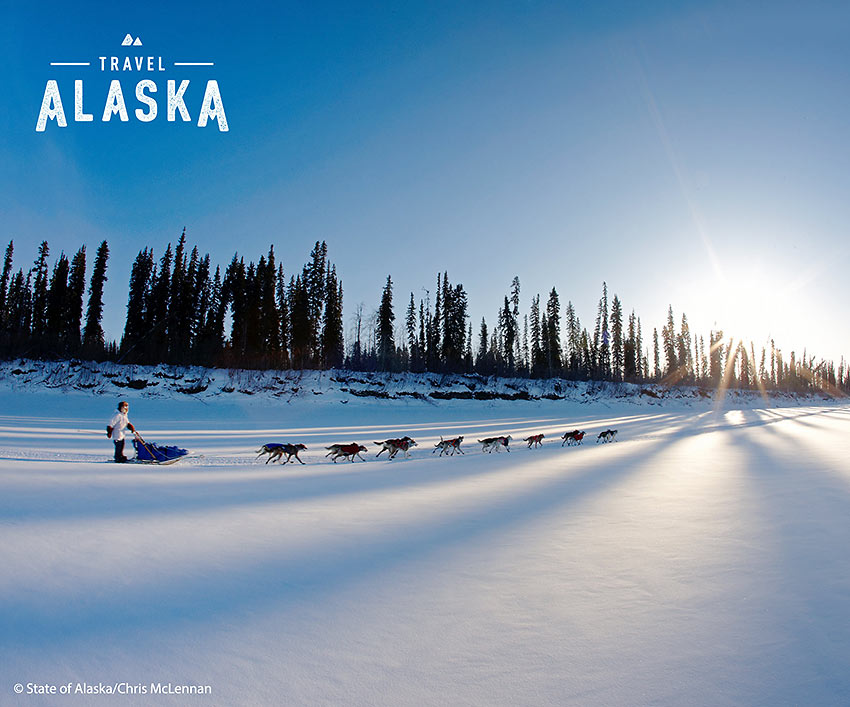 This winter kicks off mushing season in Alaska, with festivals and races that are legendary worldwide. Here's how to have an adventure with these animal athletes any time of year.
Dog mushing is Alaska's state sport, but it's so much more than that. Mushing is so entwined in Alaska's history, it's almost impossible to think about the state without thinking of the dogs.
Once the anchor is loose, you feel the quiet. The sled's runners shush across the snow and harnesses click in time to the team's pace. Like magic, the dogs instantly stop their excited barking when the musher says "hike" and start to pull, ears up, tongues wagging. You feel their excitement and desire to see what's over the next hill.
Dogs played a significant role in many Arctic, Interior, and western Alaska Native cultures. Traditionally used for transportation and hunting, dogs guarded families and communities. Later, non-Native trappers, miners, and explorers adopted sled dogs for long-distance travel, hauling supplies, and delivering mail across the Last Frontier. Over time, the big, heavy Alaskan malamutes used for pulling freight were replaced by smaller, sleeker Alaskan huskies built for speed.
Perhaps the most famous dog sled "race" happened in 1925, when a deadly diphtheria epidemic hit Nome. Lifesaving serum was delivered to Nenana, on the rail line in Interior Alaska, but dogs were needed to carry the medicine on to Nome. Over six days, 20 mushers and 150 dogs traveled 674 miles, saving the town from a potentially devastating epidemic. Today, a statue honoring Balto, the lead dog of the team that brought the serum to Nome, stands at the corner of 4th Avenue and D Street in Anchorage, the ceremonial starting point of the Iditarod sled dog race.
The modern Iditarod, which began in 1973, follows sections of the historic Iditarod trail connecting Seward and Nome. The race's ceremonial start is always held the first Saturday in March, coinciding with Fur Rondy, Anchorage's premier winter carnival. Mushers and their 16-dog teams wind their way through the streets of downtown Anchorage to the cheers of race fans from around the world.
Like any good athlete, Alaska's sled dogs must train for long distance events like the Iditarod and Yukon Quest, the 1,000-mile race between Whitehorse, Yukon Territory and Fairbanks held in early February. Mushers test team dynamics – as well as their own skills – in mid-distance, qualifying races like the Kuskokwim 300 in Bethel and Copper Basin 300 in Gakona in January. Not to be out-raced by their long-distance cousins, sprint dogs take to the trails for shorter-distance races like the Open World Championship Sled Dog Race in Anchorage and the Open North America Championship in Fairbanks in February and March.
Fortunately, you don't need to be a professional musher to enjoy time on the trails behind a team of sled dogs. In winter, outfitters can take a one-hour tour for a quick taste of the trail, or learn how to mush with a team of your own during guided, multi-day expeditions in Alaska's remote wilderness. These pups love to run…and may just run away with your heart.
The World's Most Sung About Cities
An interesting piece of research has revealed The World's Most Sung About Cities and 12 of the top 20 are in the US.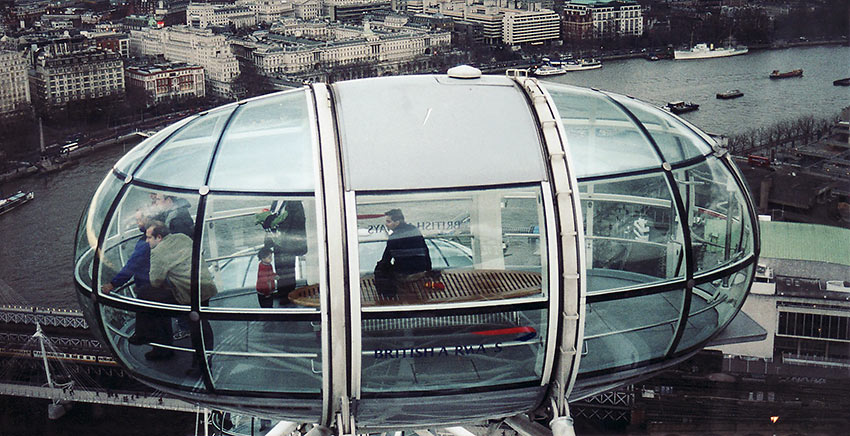 With a total of 161 songs mentioning The Big Apple, New York has been officially revealed as The Most Sung About City In The World, with LA and Miami also appearing in the top five.
Over 200,000 songs have been analyzed to create Music Mapped – a first-of-its-kind interactive music map that plots the places around the world that have been  mentioned the most in songs since the 1960s.
The world's most sung about cities are: New York, London, LA, Paris and Miami
Drake, Jay Z and Elvis Presley are the top three artists who mention the most places in their songs
Unexpected places that also make the list include Tulsa, El Paso and Roswell
Artists who sing about New York include The Rolling Stones, Notorious B.I.G, Jimi Hendrix and Jay Z
The 20 most sung about cities in the world are:
New York, USA – 161 songs
London, UK – 102 songs
Los Angeles, USA – 87 songs
Paris, France – 52 songs
Miami, USA – 46 songs
New Orleans, USA – 43 songs
Rome, Italy – 30 songs
San Francisco, USA – 28 songs
Memphis, USA – 28 songs
Chicago, USA – 24 songs
Atlanta, USA – 23 songs
Detroit, USA – 23 songs
Compton, USA – 21 songs
Tokyo, Japan – 20 songs
Houston, USA – 16 songs
Las Vegas, USA – 16 songs
Ibiza, Spain – 12 songs
Mumbai, India – 11 songs
Liverpool, UK – 11 songs
Milan, Italy – 10 songs
You can see the map here, and you can explore by artist, decade, song, genre or location.
Some Very Interesting World War II Facts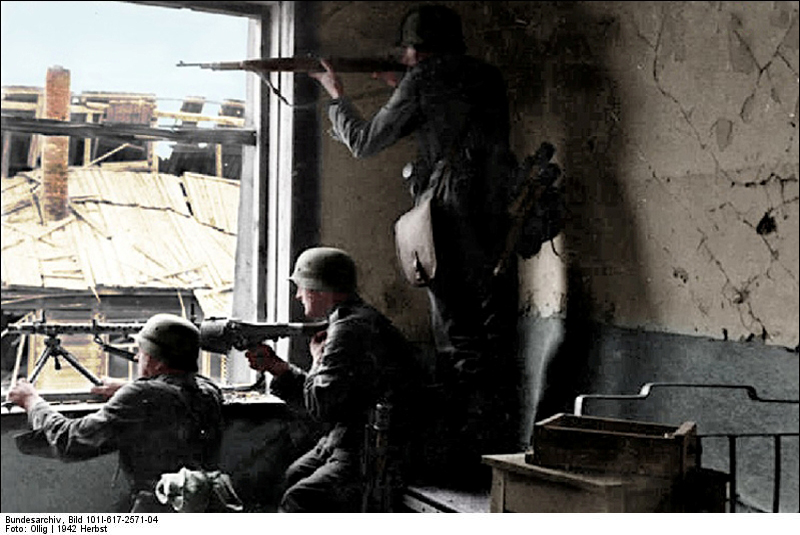 Four of every five German soldiers killed in the war died on the Eastern Front.
Over 100,000 Allied bomber crewmen were killed over Europe.
Had it been necessary for a third atom bomb, the city targeted would have been Tokyo.
The Siege of Stalingrad resulted in more Russian deaths (military and civilian) than the United States, Canada and Britain sustained (combined) in all of World War II.
Polish Catholic midwife Stanisawa Leszczyñska delivered 3,000 babies at the Auschwitz Concentration camp during the Holocaust in occupied Poland.
In World War II, British & Canadian soldiers got a ration of three sheets of toilet paper a day. Americans got 22.
In 1941, more than three million cars were manufactured in the United States. Only 139 more were made during the entire war.
Only 20 percent of the males born in the Soviet Union in 1923 survived the war.
In World War II, the youngest serviceman in the United States military was Calvin Graham – age 12. Graham lied about his age when he enlisted in the US Navy. His real age was not discovered until after he was wounded. (Unbelievable)
Only one out of every four men serving on U-boats survived.
To avoid using the German name 'hamburger' during World War II, Americans used the name 'Liberty Steak.'
Adolf Hitler's nephew, William Hitler, served in the US Navy during World War II!!!
Adolph Hitler and Henry Ford each kept a framed picture of the other on his desk.
During World War II, the largest Japanese spy ring was actually located in Mexico.
The mortality rate for Russian POWs in German camps was 85 percent.
An Imperial Japanese Army intelligence officer, who fought in World War II, Hiroo Onoda never surrendered in 1945. Until 1974, for almost 30 years, he held his position in the Philippines. His former commander traveled from Japan to personally issue orders relieving him from duty in 1974.
Total casualties for World War II totaled between 50 – 70 million people, 80 percent of which came from only four countries – Russia, China, Germany and Poland. Over 50 percent of the casualties were civilians, with the majority of those being women and children.