Photography by Halina Kubalski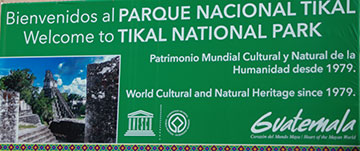 The sweeping Maya culture of Guatemala, full of boundless mystery and intrigue, left behind in its ruins a complex enigma that can lay hold of the sensibilities, fulfill a longing for adventure and discovery, and inflame a strange sense of tragedy and lingering spirits. Never a single all-encompassing empire, the Maya flourished between AD 250 and 900 and, like creeping jungle vines, spread across the Yucatan, Guatemala, and Middle America. A culture developed in its own unique way embracing aspects of life that were unpredictable.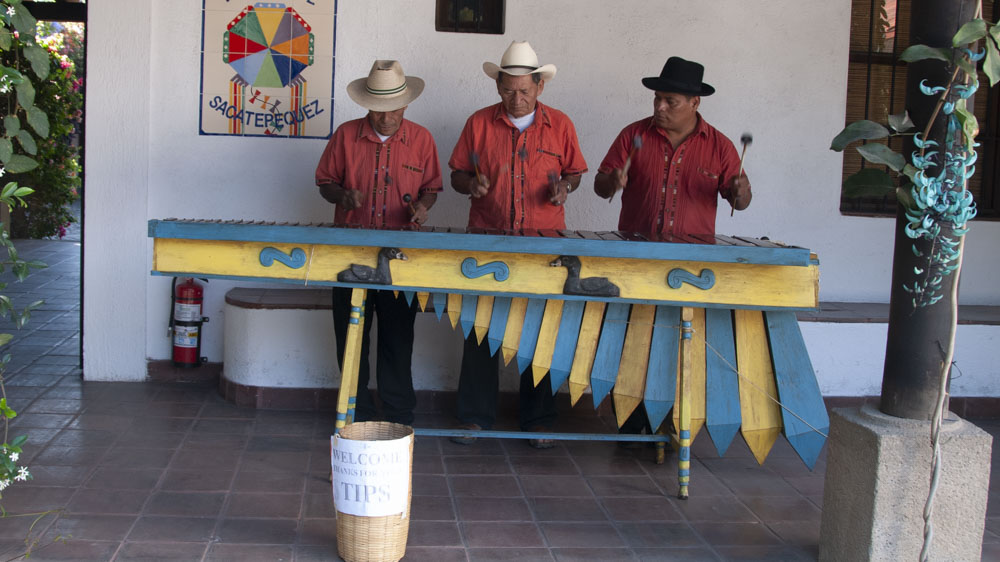 Following in the footprints of the Maya in Guatemala's Tikal National Park, is to experience a striking collection of pastels, subtle blends of greens and blues and enticing turquoise, as the sub-tropical rainforest wraps around ancient history in the form of stony temples standing for some 3,000 years. Flights of fantasy and puzzlement swirl about, while time is locked firmly in place in a continuance of ancient Maya civilization.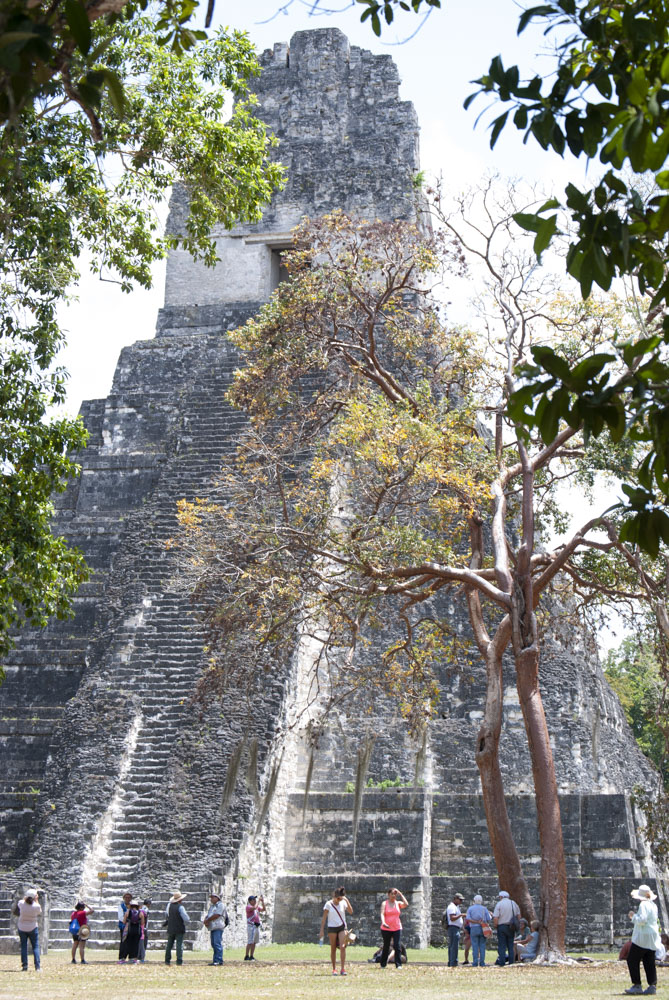 Hailed as one of the world's great archaeological zones, Tikal National Park is an honored UNESCO's Cultural and Ecology Park placed smack in the heart of the Guatemala Maya heartland in Peten, Flores. Although it is just a one-hour flight north of Guatemala City, the adventurous might choose to make the ten-hour drive to the sacred Maya city built for the glory of its rulers.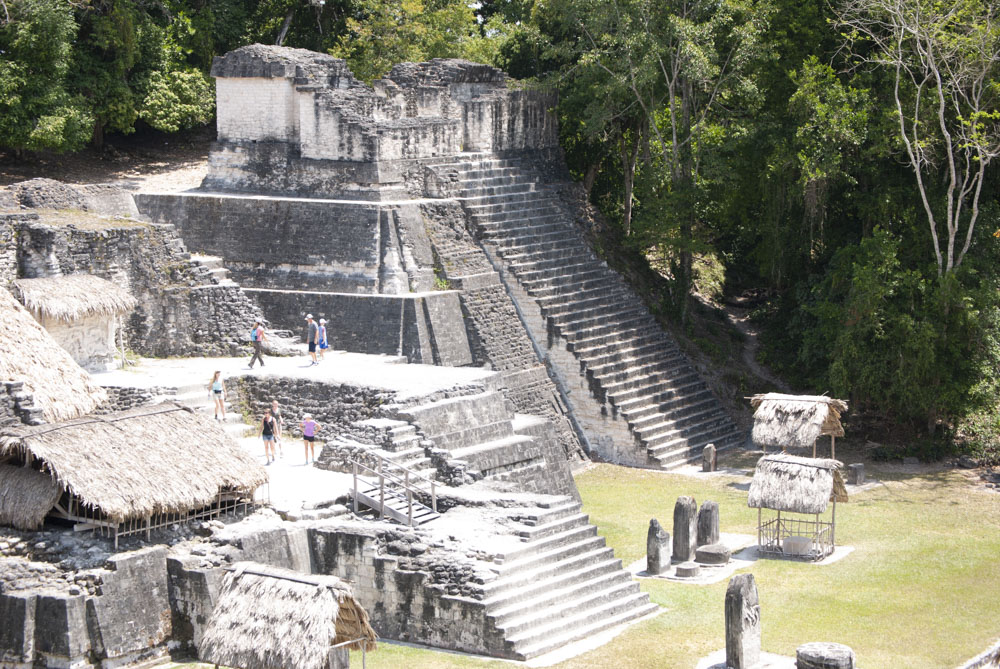 Unless you are an avid Mayanist, an educated and refined resident guide should lead the way exposing the world of the Maya and the collision of time. Led by Jose Antonio Gonzalez, educated in Maya culture and archaeology, with the valuable experience of living with modern day Maya, fluent in some of the 24 indigenous Maya languages, and with excellent English, we gazed in wonderment at the early morning view from the crown of the Two-Headed Snake Temple, built by ruler Yaxkin Caan Chac circa 470 AD. Standing some 213 feet tall, the temple faces east over the tangle of treetops, drooping Spanish moss and massive clinging vines lit by the soft dappled light of the rising sun. The tops of other temples protrude high above the rain forest like mighty sentinels overlooking their kingdom, while jays, noisy parrots, toucans and hummingbirds chirp, chatter, and caw in tight harmony.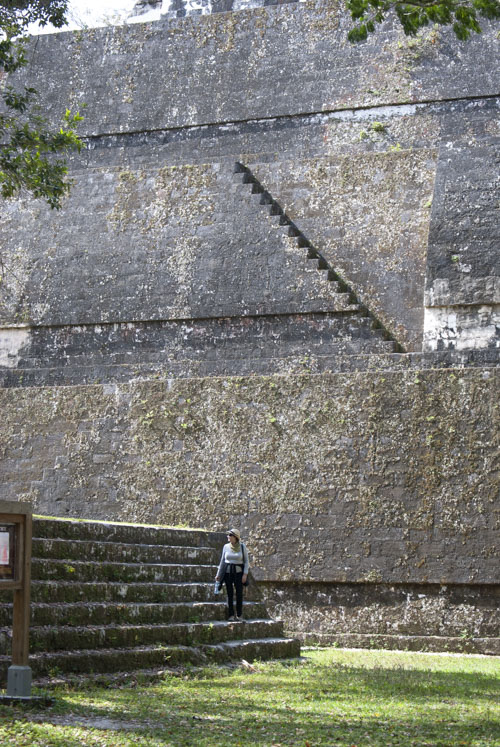 Gonzalez, a guide with Bella Guatemala Travel, a small prestigious company based in Southern California, explains that the Maya were master craftspeople, intellectually advanced with a strong grasp of mathematics, astronomy, and with a writing system. While Europe languished in the Dark Ages, the haunting ceremonial centers of the Maya, loosely called cities by some, were being carefully designed as the residences of rulers, nobles, and priests, with grounds used for religious festivals, stony buildings to house their courts of justice, and lively marketplaces.
Easily out numbering the ancient sites of Egypt, thousands of Maya sites have been mapped in Tikal with only a fraction of these excavated. The Tikal Park, a dense, lush, lowland featuring the largest rain forest in Central America, growing over gently rolling terrain and rich volcanic earth, is the largest urban center of the pre-Columbian
Maya civilization, stretching over 222 square miles in an exotic setting while exuding a strong sense of something lost and forgotten in time.
The Maya of today and the Rangers who work here claim Tikal has an unexplained presence of spirits, and describe ephemeral sightings of ancients at dusk. Sightings or not, only the aloof Keel Billed Toucan's know for sure. The Maya temples, tombs, and pyramids, built to last another thousand years, stand proudly throughout Guatemala and Tikal guarding their secrets while scholars and Mayanists passionately discuss the decline of the Maya with theories that include overpopulation, natural disasters such as drought, a failure of trade, siege warfare, invasions, rebellion, and a civilization that simply outgrew its environment.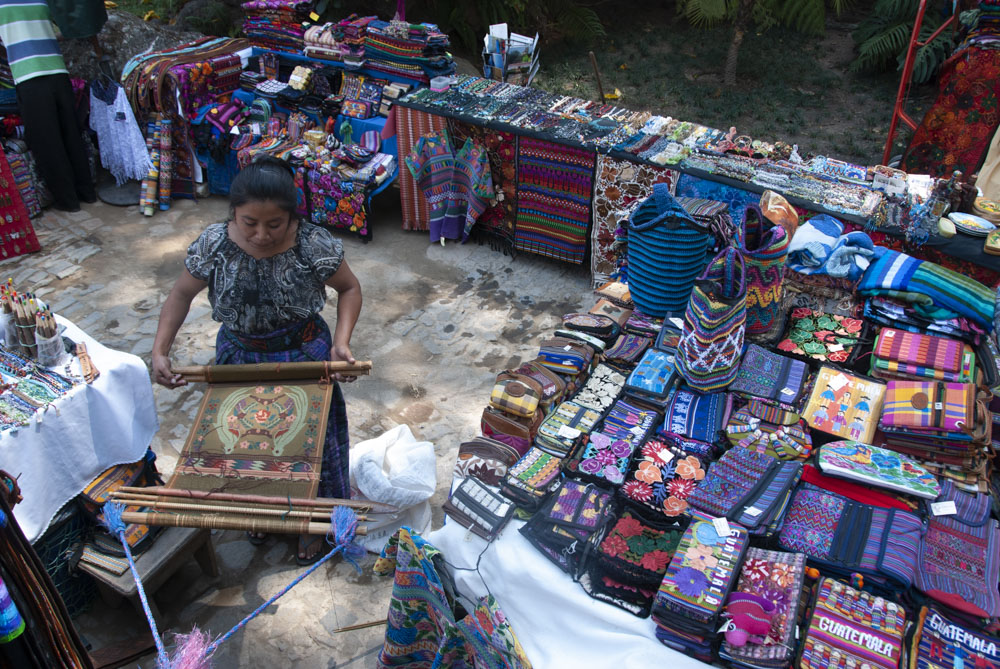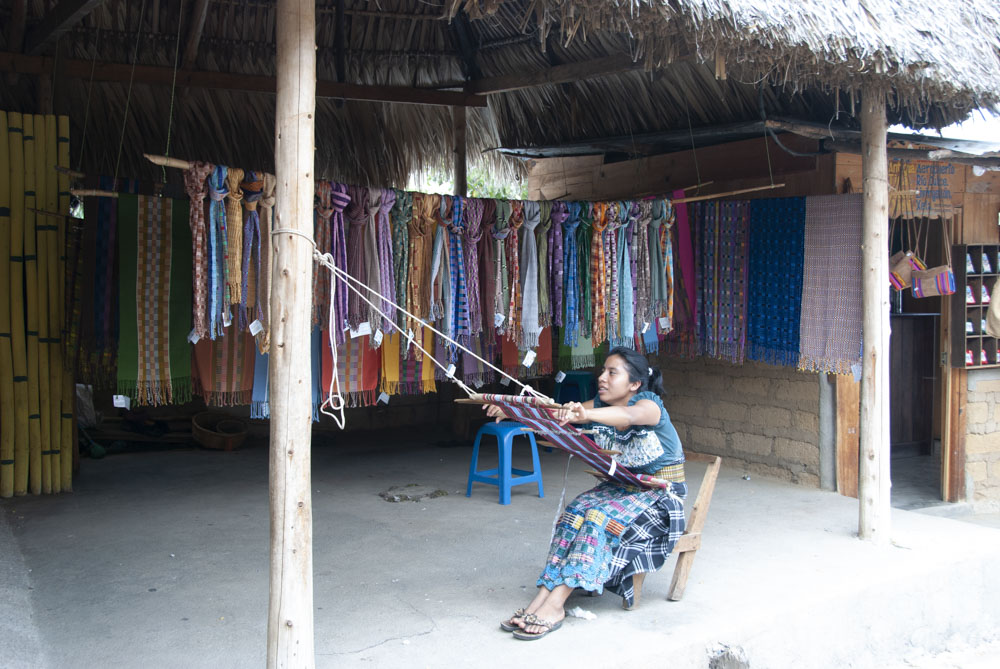 Today some 65 percent of Guatemala's population is Maya, divided into nineteen ethnic groups with various Maya languages, Spanish not included, and noted among the world's best textile weavers and wood carvers.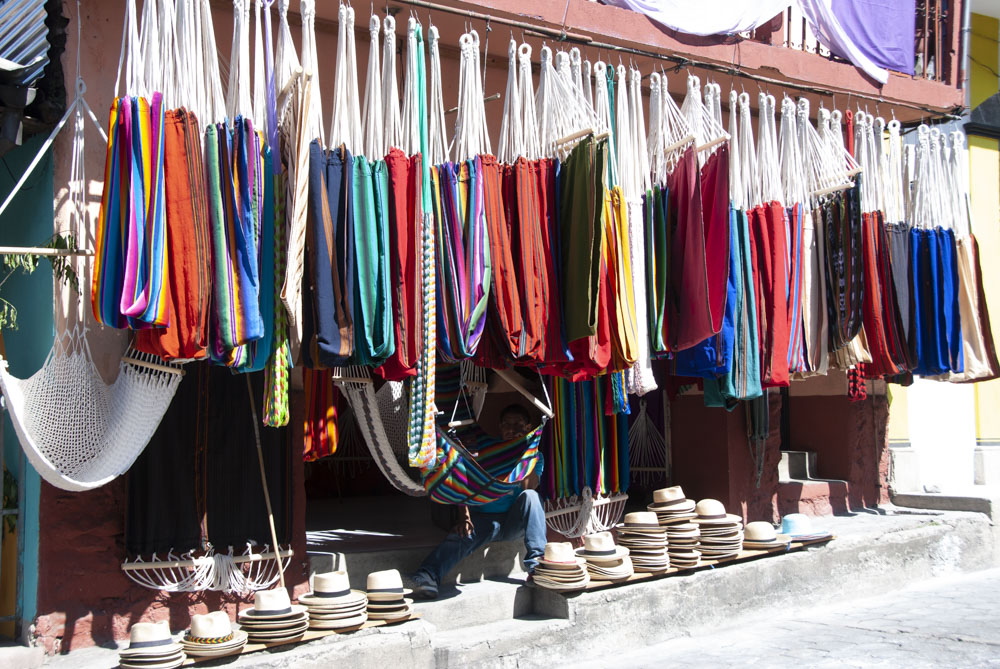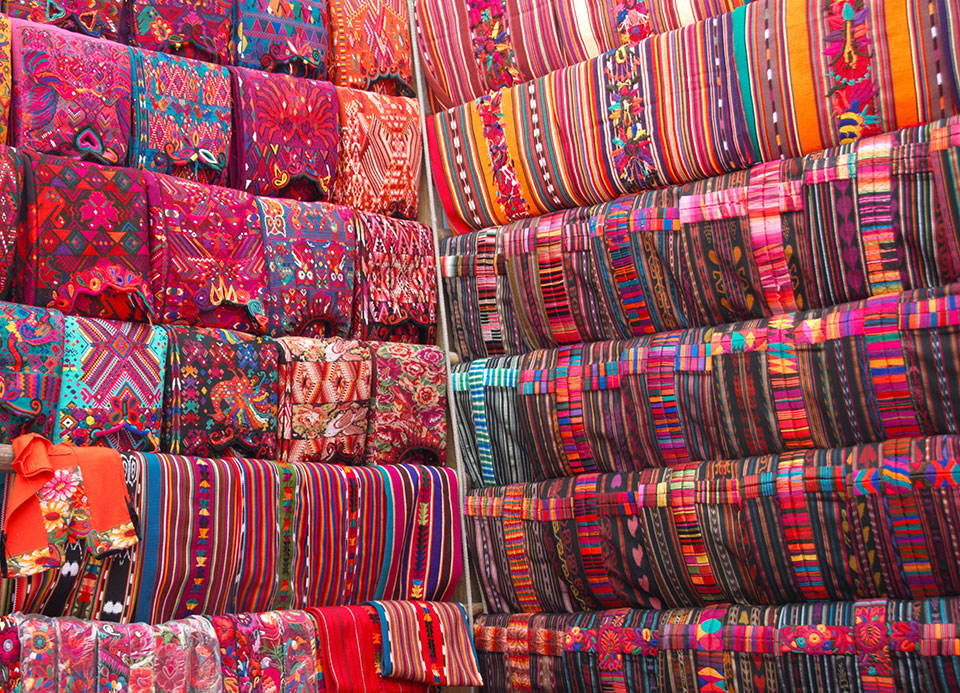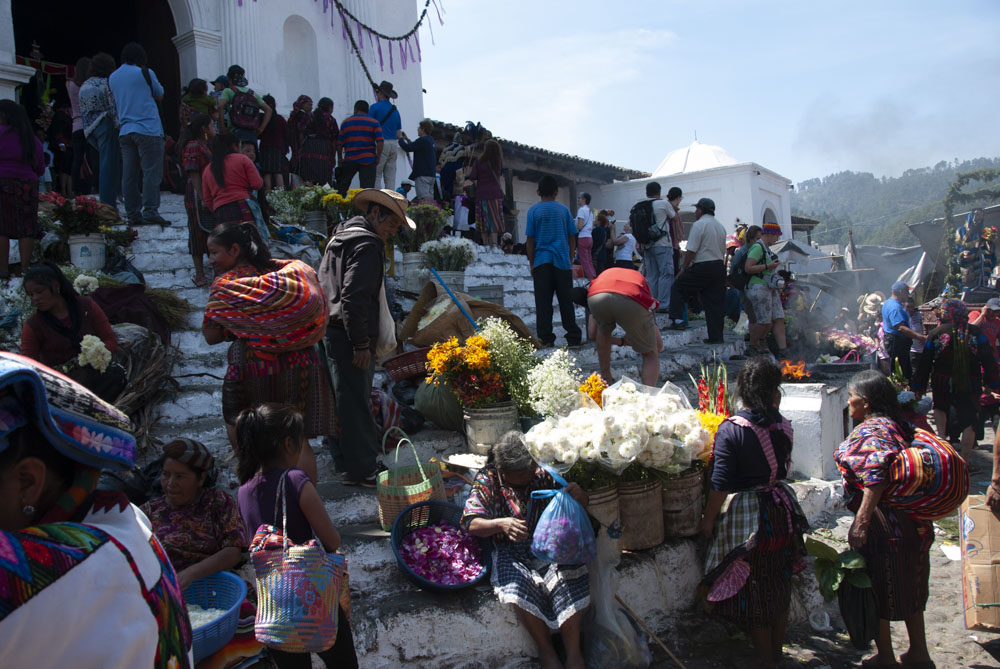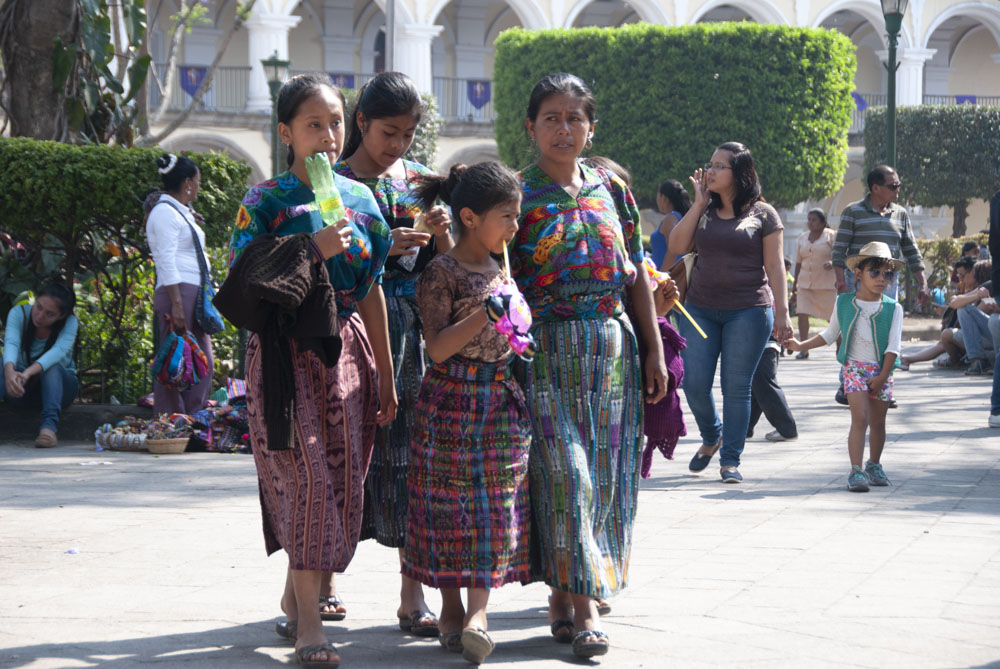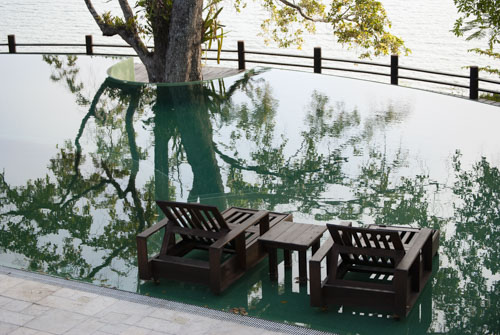 A Tikal bonus is the five-star Las Lagunas Boutique Hotel, designed to respect the environment and the hotel's surrounding nature reserve. The owner, a wealthy romantic, once spent the night in a small hut on a slice of his far-reaching land and was mesmerized by the moon rising over the lagoon, and at that moment decided to build a small unique property and share the splendor with guests. Opened in 2012 Las Lagunas offers 16 elegantly appointed cabanas overlooking multiple large lagoons. A forty-five minute drive from Tikal National Park, the property boasts one of Guatemala's top chefs, a Maya museum, and a glorious natural setting.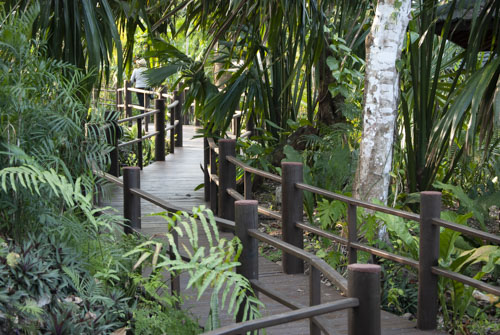 GM and Executive Chef Muller, a Dutchman who once lived in Spain accents the splendor, producing beautifully presented international cuisine varied with Guatemalan classics. He said, "The first time I went to market I was so impressed I decided to create everything from scratch, made in the moment, and with our natural environment, natural flavors flourish." A large open dining room overlooking Quexil Lagoon, invites guests to experience the natural environment, where below the wind gently riffles the water, crocodiles patiently wait for a snack, and somewhere across the lagoon a troop of Howler Monkeys stridently open their lungs announcing a setting sun.
The Maya explain, "There are no noises here, only sounds." Regardless, in this little corner of the universe a sip of wine at sunset never tasted better.
Before you go
An enormous essential before booking is to view Brent Winebrenner's highly regarded Guatemala documentary, On the Edge of Discovery, a five-star production featured in film festivals. http://vimeo.com/ondemandand/guatemaladocumenrary.
To experience the hidden corners of the country's culture including the Maya market in Chichicastenango, one of Latin America's topmost markets contact, www.bellaguatemalatravel.com. Las Lagunas Boutique Hotel, http://laslagunashotel.com.