This recent collection of holiday recipes from the Switzerland Tourism Media Team was just too irresistible not to post. You'll find very personal holiday recipes from Team Switzerland's staff:  Ursula, Paolo, Matthias, Jade, Jeamine and Divine. Thanks gang for sharing it with Traveling Boy. I suspect you know already that our readers respond well to unique recipes, particularly those of the sweet kind. Schöni Wiehnachte, Joyeux Noël, Buon Natale  and, in Romansh, Bellas festas da Nadal! – Audrey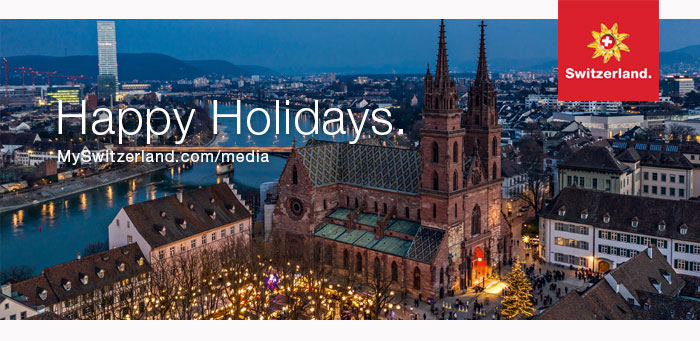 2019, It's a Wrap!
2019 disappeared quickly, too quickly some might say. Thankfully, 2020 brings us an extra day.
December is here, the countdown has started and we are jingling all the way through the festive season. While some of us are traveling back home to Switzerland for the end of the year, some of us will be staying in the US and Canada to revel in the celebrations. In any case, one thing is sure, we all are looking forward to a little time off, the countless dinners with friends and lots of family gatherings.
Our motto here at the Switzerland Tourism is sharing is caring, therefore we have a gift for you – a selection of special sweet Swiss recipes you might want to try with your loved ones, before the eternal dilemma of deciding on New Year's resolutions begins.
Don't worry if you are on the lookout for more, you'll find the latest Swiss Winter stories available on our media corner here.
Happy Holidays!
Your Switzerland Tourism Media Team
Sweetszerland Recipes
The Süssmost Cream, by Ursula
Half of Switzerland's apple juice and every third Swiss apple is being produced or grown in the canton of Thurgau. The canton even hosts a beauty competition called "Apfelkönigin" apple queen. As a Thurgau native, Ursula is "THE EXPERT " in making Süssmost, a creamy dessert mainly made of apple juice (or pear juice), eggs, cornflour and sugar. Because apple juice naturally ferments after a few days, it wasn't until the early 1900s when pasteurization made it possible for the non-alcoholic version to be stored and sold at market that the Süssmost became popular with children. Let's hope this delicious dessert becomes the apple of your eye.
Apple Affair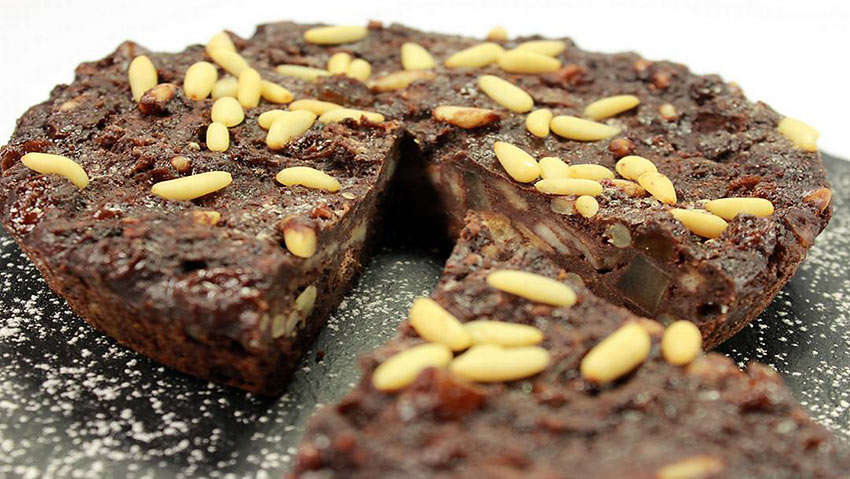 My "Nonna" Breadcake, by Paolo
Think twice before feeding the ducks in the coming weeks, because Paolo's grandmother delicious cake is the perfect preparation for leftover bread. Originally from the Italian-speaking canton of Switzerland, Ticino, the bread cake "Torta di Pane", as its name suggests, is a cake made of (stale) bread. The morsels are dipped in milk to soften and then dried and candied fruit is thrown in before the torta is baked. In days gone by, bread was made only once in a while – every two or three weeks in enormous quantities. The Torta di Pane was created to use up all the extra pieces leftover – a much better use than simply toasting.
Torta di Pane
The Grittibänz, by Matthias
This tasty recipe you might struggle to pronounce comes from the German language "grätschen" which translates as "straddle", describing the legs and "Bänz" which was a short form of the name Benedict – used as a general name to describe any man. Typically, Grittibänz, charming little bread-men, are decorated with three raisins (for the eyes and nose) and pearl sugar. The funny thing about Grittibänz is that you can bake shapes based on your whole family, including your favorite pets, although it might be a little tough to eat these adorable pastries afterward. Now you can impress your friends with this delectable recipe, as well as add a new word to your future scrabble games G-R-I-T-T-I-B-A-E-N-Z.
Meet Mr. Breadman
The Revenge of the Carrots, by Jade
How a simple carrot cake triggered a childhood memory about a beloved grandmother…sorry Madeleine de Proust. As a child for every special occasion, Jade's grandmother would bake her this cake, that she didn't want to eat. Children and vegetables are not always the best of friends and while cakes are the ideal dessert for celebrations, Jade was not so sure about the carrot cake combo. The Swiss Rüeblitorte is lighter and has a base of groundnuts, rather than flour that is mixed in with fluffy egg whites; the final baked product has a nutty, earthy flavor. Year after year the Swiss dessert became an annual family tradition in Jade's home.
The Swiss Carrots Cake
The Zwetschgenwähe, by Jeamine
Say what??? We see you, eyes wide open, don't even bother to try to pronounce this word. So many consonants, yet so much taste! Just use Jeamine's tips to cook this delicious, nevertheless unpronounceable, dessert which is made with a specific variety of plum grown in few central Europe countries. The Zwetschge are different from the usual plums, they are not round but oval shaped and with a distinctive color and taste. The base of the buttery pastry, is composed of dough with a layer of ground nuts and topped with seasonal fruits such as plums or apricots, while the filling element is usually a mixture of eggs, milk (or cream as per Jeamine's recommendation).
The Unpronounceable Tart
Spitzbub: The Mischievous Cookie, by Divine
The term Spitzbub refers to a mischievous boy! Spitzbuben also known as "coquins" in french (should you be looking for them in Geneva) are a treat for the eyes as well as the taste buds, and one of the most popular biscuits in Switzerland. The cookie base which is crispy and buttery comes in a variety of festive shapes and has a delicious jam center. Without them, the holiday season just wouldn't be the same! Although the traditional recipe uses jam (between us…but to the purist's horror) "any" filling will do. You can decide how the cute, misbehaving cookie should be eaten. Nutella or Peanuts butter anyone?
The Naughty Cookies