The Holiday Travel Season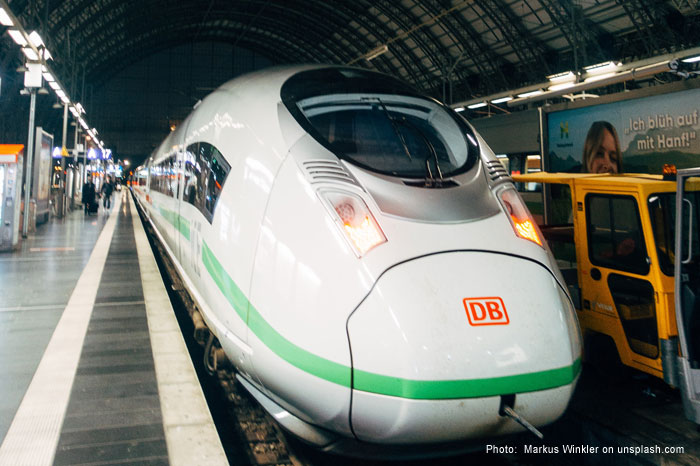 While travel is slowly rebounding from its lowest point during the pandemic, things are still a tad problematic with many new COVID-19 variants out there. But many travelers are determined to continue with their vacations. According to a survey of more than 5,000 travelers by vacation rental site Evolve, 32 percent of travelers are not factoring the Delta variant into their travel plans at all, and of the travelers who are, 46.5 percent won't consider canceling their plans because of it "until much closer to the trip dates."

The Best Views of Fall Foliage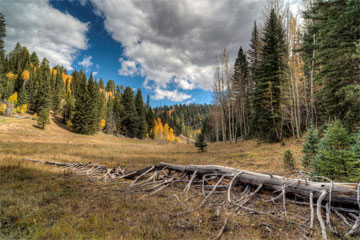 The Smoky Mountains website presents this guide on the top places to see the leaves change in all 50 states to start planning your journey:
There's perhaps nothing more magical than watching in awe as the leaves start changing colors each fall. As they move from green to yellow to orange to red, the brilliant array of hues seem to dance in the sunlight and take on a whole life of their own.
Foliage starts to change in mid-August and goes strong through November when the leaves swirl off the branches. All across the nation, October tends to serve as peak season, although you have at least three long months to soak in the breathtaking views all around.
Fall Foliage Article

10 Best Places to Travel Before the Calendar Hits January 1, 2022.

T-Boy Note: Those who choose to travel are strongly encouraged to check local government restrictions, rules, and safety measures related to COVID-19 and take personal comfort levels and health conditions into consideration before departure.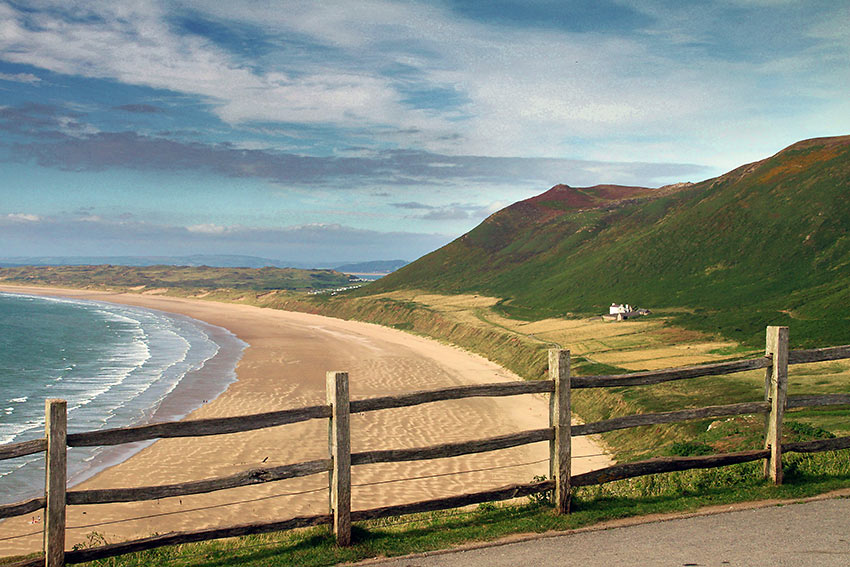 The end of 2021 is approaching quickly, and the days seem to fly away. But, there's still time for a vacation-even in November-so here's a guide to some worthy destinations to visit this fall season.
MORE about 10 Best Places to Travel
Wales, United Kingdom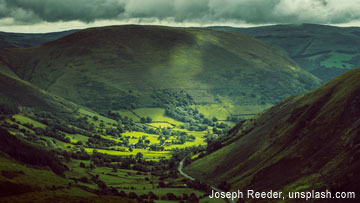 The perfect off-the-beaten-path destination for November, Wales is located west of England, bordered by the Irish Sea and Bristol Channel, with 870 miles of coastline. The Celtic nation is home to mountains, waterfalls, rugged natural beauty, three national parks, and more than 641 castles. Its capital, Cardiff, is just two hours from London. Though there's a chill in the air, November is a festive time with the opening of the Cardiff Christmas Market, the Royal Welsh Winter Fair, and Luminate Wales, beginning November 18. South Wales boasts the Penderyn Distillery in the Brecon Beacons, credited with reviving the country's whisky industry. With an all-female distillation and blending team, Penderyn has created award-winning spirits using a unique copper single-pot Faraday still, which can be seen on tours of the distillery. Slate quarrying, a major industry in northwest Wales for nearly 2,000 years, has earned the slate landscape its recent recognition as a UNESCO World Heritage Site. From campsites to five-star hotels, Wales offers a variety of places to stay.


Riviera Nayarit, Mexico
Located on the Pacific just north of Puerto Vallarta, Riviera Nayarit is an increasingly popular area with luxury hotels and residences, ideal November temperatures, and convenient access from Puerto Vallarta Airport. Sandy beaches, lush forests, waterfalls, and marine life attract visitors, and in fall, humpback whales begin to arrive on their annual migration.
Dubai, United Arab Emirates
The second-largest of the seven emirates that form the United Arab Emirates, Dubai has grown from a small fishing village to the world's fourth most-visited destination. The discovery of oil in 1966 led to economic development, and in 1979, the first skyscraper, the Dubai World Trade Center, was built. In 2010, the Burj Khalifa became the tallest building in the world. Growth has continued at a fast pace, and Emirates, Dubai's flagship airline, carries more than 50 million passengers a year. Beaches, theme parks, art, sports, adventure, shopping, restaurants, and entertainment of all kinds make Dubai a perfect destination for families, couples, and solo travelers. Expo 2020 Dubai, postponed last year, is now scheduled from October 1, 2021 through March 31, 2022.
Austin, Texas
Comfortable fall weather makes Austin a great time to enjoy all it has to offer. Temperatures are perfect for hiking or biking around Lady Bird Lake along the ten-mile trail or enjoying the scenery at Mayfield Park and the view from Mount Bonnell. If there's time for a road trip to Texas Hill Country about 30 miles west of Austin, a visit to Pedernales Falls State Park provides more natural beauty and hiking trails. Foodies might want to arrive for the Austin Food & Wine Festival (November 5-7) featuring top chefs and, of course, BBQ and music. On that subject, there's always entertainment in the "Live Music Capital of the World," with a variety of venues, concerts, and festivals.

Tampa, Florida
With hot summer weather almost a thing of the past in autumn, Tampa is an ideal destination to journey. Located on Florida's west coast, visitors can stroll along Tampa's Riverwalk, explore the Tampa Museum of Art and Florida Aquarium, or visit Tampa Bay History Center. With Tampa Bay and three rivers, it's a perfect time to get out on the water in a kayak, water bike, or a Pirate Water Taxi cruise. Minutes from downtown, Hillsborough River State Park offers nature trails, camping, and class II river rapids for a bit of adventure. Tampa's historic Ybor City area was the center of the Cuban cigar industry, and many buildings remain from the late 1800s, now home to lively nightlife venues.

Vail, Colorado
November in the Colorado Rockies begins ski season, and Vail anticipates opening the week before Thanksgiving. But, early November is a great time for non-skiers to enjoy the wintery atmosphere, scenery, restaurants, and cozy lodging before the arrival of avid snow fans and holiday vacationers. Vail Mountain offers every level of skiing and snowboarding, attracting families and beginners as well as experts. The places to stay are as varied as the mountain trails, ranging from upscale celebrity style to comfortable and affordable.

Barcelona, Spain
Barcelona's fall weather may call for a jacket or sweater, but the chill in the air creates the ideal time to enjoy the city with fewer crowds, lower hotel rates, and the beginning of the holiday season. The month begins with Diada de Tots Sants (All Saints Day), a public holiday honoring deceased relatives and friends with flowers at their graves. Families gather for traditional foods like chestnuts and sweet potatoes. Fewer tourists make it possible to enjoy leisurely visits to the works of architect Antoni Gaudi- La Sagrada Familia, Park Güell, and the unique Casa Battló. The annual Barcelona Jazz Festival events take place at various venues throughout the city from late October until early December. Enjoy 's tapas bars, paella, flamenco, and local wines while you explore the city, and you'll see signs of the approaching Christmas season with light displays, holiday markets, and an ice skating rink.

Scottsdale, Arizona
Late fall in Scottsdale is the perfect time to hike, stroll through Old Town, play golf, and enjoy all the area has to offer. You're in the desert, so make time to get to know the wildlife, cacti, and beauty of the environment with a visit to the McDowell Sonoran Preserve. Scottsdale also offers several outstanding museums, including the Scottsdale Museum of Contemporary Art and Scottsdale's Museum of the West. A visit to Frank Lloyd Wright's Taliesin West is a fascinating glimpse into his life, work, and influence. Movie fans might want to schedule a visit to catch the Scottsdale International Film Festival from November 5-9. No matter when you go, be sure to take advantage of Scottsdale's restaurants, craft breweries, and wine trail..

Newport, Rhode Island
This summer vacation capital is just as beautiful in winter, albeit a bit colder with average temperatures in the 40s. Like many off-season destinations, Newport offers attractive hotel prices, fewer tourists, and the opportunity to enjoy the quaint streets and stately mansions without the warm weather crowds. It's a chance to bundle up in winter clothes, put on some comfortable boots, and a hat, of course, and marvel at the white lights and holiday decorations that appear towards the end of the month. Time your visit around Newport Restaurant Week from November 5-14 when you have a chance to sample the best New England dishes and enjoy discounts and prix-fixe specials. A visit to Newport should include a cocktail or meal at White Horse Tavern, America's oldest tavern, the perfect place to come in from the cold.

Toronto, Canada
Sure, it's a bit cold, but Toronto has much to offer during winter, and many travelers have been waiting to return to their favorite destinations north of the border. Food might top your list of reasons to visit the diverse city, with excellent restaurants that serve Chinese, Vietnamese, Mexican, Portuguese, Japanese, German, and just about every cuisine you can think of. And, of course, there's local specialty, poutine – french fries and cheese curds topped with brown gravy, a dish said to have originated in Quebec. Kensington Market is a neighborhood with shops, restaurants, bars, groceries, gifts, and more, a great place to browse or dine. For a break from the cold and an exciting shopping experience, head underground to Toronto's PATH, the world's largest underground shopping complex, where you'll also find convenient connections to hotels and attractions. Get a head start on holiday shopping or just browse through the creative shops in the Distillery District and warm up with a specialty coffee or something a bit stronger.
5 Best Countries for Americans Who Want to Live Abroad
Courtesy of LILLY GRAVES, Travel + Leisure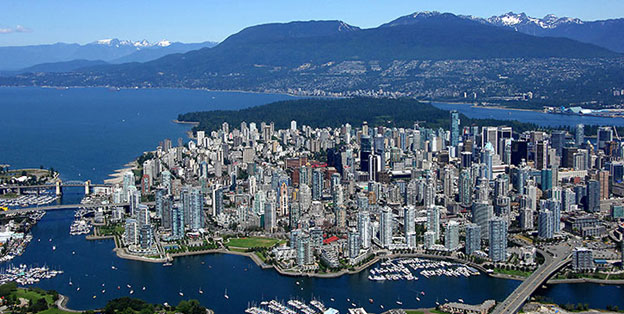 Canada: As President Biden recently put it to Prime Minister Trudeau, there is no closer friend to the United States than Canada. Regardless of who is – or isn't – in office, Canada remains a top contender for American expats for a number of reasons that may include affordable education, cultural diversity, stability, and countless adventures in the unspoiled natural wilderness. If seeking a job, consider the largest city of Toronto, often compared to the Big Apple, where the majority of Canada's work opportunities are located. There are plenty of other livable cities to choose from like Vancouver, surrounded by sea and mountains, which may include weekend trips to Tofino, a year-round surf town on the edge of the continent.

MORE about Canada
Or Calgary, which is experiencing a renaissance with cool eateries, hip neighborhoods, and proximity to the best trails in the Canadian Rockies (Banff National Park is an hour away). Then there are the French-infused cities of Montreal and Quebec City in the east for those who want a slice of European living without the long flights. Depending on your circumstances, you can take your pick between several different ways to make the move; start by checking for eligibility if one of your parents or grandparents was born there.

Portugal: The fashionable country due west of Spain is attracting young expats in recent years, particularly entrepreneurs, given its incredible value and welcoming business incentives that help stretch your hard-earned dollars. Take the second city of Porto, buzzing with modern and creative energy as a manufacturing and textile hub, with a slew of new designers who have made the city their home. Following decades of decline in the late 20th century, Porto's cobbled streets today are filled with cool cafes, restaurants, and boutiques selling goods from local weavers and ceramists. On a day off, take advantage of the city's art district, historic churches, and palaces, as well as the Douro River that leads to the oldest wine region in Europe (Alto Douro). Less than an hour from Porto is Portugal's third city, called Braga, which, for its part, offers a reduced tax rate for start-ups. Nicknamed the "Rome of Portugal" thanks to its Baroque architecture, Braga also offers attractive green spaces, international schools, and high-tech companies for qualified candidates. Further south is the Algarve coast with more than 300 sunny days per year for digital nomads, families, and retirees who enjoy life at the beach. You can also check out the nine islands in the Azores – some offer incentives to attract businesses and start-ups. No matter where you choose, you'll be hard-pressed to find a kinder nation to call home.

Costa Rica: Relocating to well-trodden Costa Rica isn't a novel idea for anyone who has ever visited the country (and likely met a few friendly expats along the way), but there's a reason for its persisting popularity. Situated between the Pacific and Caribbean coasts, this utopic Central American nation wins people over with volcanoes, cloud forests, and exotic wildlife in the form of sloths, capuchin monkeys, and toucans. More than that, it's the Pura Vida ("Pure Life") philosophy for good living, which sums up this peaceful Spanish-speaking gem. Sweetening the deal, the country offers expats a straightforward residence program, affordable dental and healthcare, a stable democracy, and easy flights to the U.S. from two international airports. While the capital of San Jose has a notable food and arts scene, expats can head for either coast for long stretches of undeveloped beaches, seaside villages, surfing and yoga classes, neighborly expat communities, and business ventures often tied to eco-tourism. If you prioritize a healthy, laid-back lifestyle surrounded by natural beauty with an evergreen cool factor that is hard to imitate anywhere else, then this might be the place for you.


South Korea: The country that invented K-Pop, K-barbeque, K-beauty, and 24-hour jjimjilbangs (Korean bathhouses), draws expats wanting to be a part of this living and breathing epicenter for popular culture. The sleek city of Seoul, Asia's third-largest economy, will surround you with killer restaurants, shopping, entertainment, night markets, and a high-tech scene with international workers who partake in the work-hard, play-hard mentality. Professionals based here will find tight-knit social groups and regular networking events for those looking to hob-nob over soju cocktails. But don't overlook Busan, South Korea's edgy second city with beaches, fresh fish, and an international film festival. (Fun fact: You can take a ferry to Japan from here.) No matter where you decide to live on the peninsula, enjoy access to rugged mountains and thousands of islands offering plenty of outdoor adventures like winter skiing and treks to 7th-century temples. South Korea is a safe place to live despite its close proximity to North Korea, but stay cognizant of the situation.
Austria: This Central European country can have you hiking in the Alps in the morning and enjoying a performance in a famous opera house later that evening. Austria's capital, Vienna, has been recognized in Europe for its high quality of life and low crime rates, as well as an exciting food and wine scene, focused on organic, local ingredients. It's also a good choice for those looking for affordability, healthcare, and international schools. Further south is the youthful city of Graz, which offers its own version of Renaissance and Baroque architecture as well abundant parks and upbeat nightlife. Beyond all of the aforementioned pleasures of living in Austria, if the idea of being surrounded by Italy, Switzerland, Liechtenstein, Germany, Czech Republic, Slovakia, Hungary, and Slovenia gets your heart pumping, then you may have found your place.

10 Spooky Destinations for Horror Fans Around the World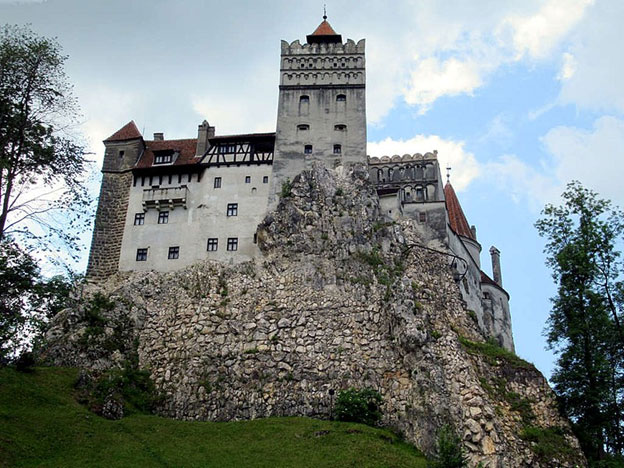 If you revel in all things spooky, you'll be thrilled to the bones by these worldwide destinations associated with horror novels and movies-including "Alien," "Sleepy Hollow," and "Dracula." Drop by for a visit, if you dare to come face-to-face with the supernatural.
MORE about 10 Spooky vacations

HR Giger Museum and Bar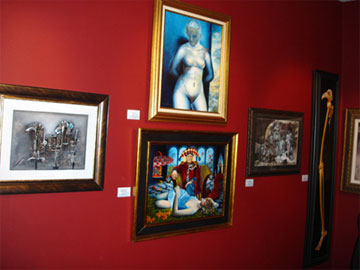 Surrealist artist HR Giger is the mastermind behind the terrifying face-huggers and xenomorphs of the "Alien" movie series. At the HR Giger Museum in Gruyères, Switzerland, you'll be mesmerized by his eerie concept art for "Species," "Poltergeist 2," and the never-made 1970s "Dune" film. Marvel at his early biomechanical works, and cower in front of an extraterrestrial with an elongated skull and double-row of teeth. Then, sip on absinthe at the Giger Bar, which is decorated with his signature skeletal arches and backbone chairs.
VISIT WEBSITE

Bran Castle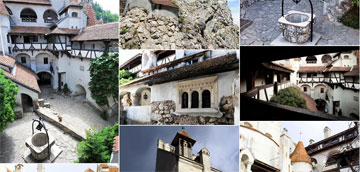 Get a bite of Dracula's bloody history at Bran Castle in Transylvania. The 14th-century fortress is associated with Vlad the Impaler, the vicious Romanian ruler who inspired Bram Stoker's blood-sucking Dracula. The medieval castle seems particularly fit for a vampire, with pointed spires and gloomy views of the Carpathian Mountains. Inside, you'll find secret stone tunnels and a collection of torture equipment-including Vlad's favorite, a long pointed wooden stake.

VISIT WEBSITE
Mount Mihara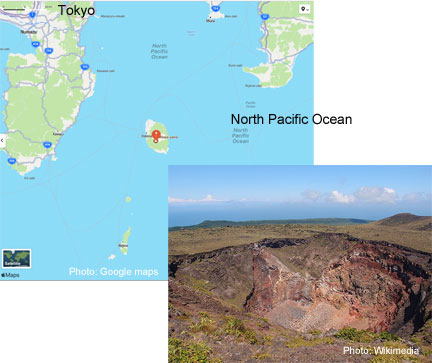 Japan's steaming Mount Mihara is an active volcano that erupts about once every century. The island's lava-scorched landscapes have inspired several works of horror, including "The Ring" series. In Koji Suzuki's "Ringu" novel, the mother of long-haired Sadako loses her sanity and throws herself into the fiery crater. Mount Mihara was also featured in several Godzilla movies: the monster was imprisoned here in 1984's "The Return of Godzilla," but escaped in the sequel. Fans can hike or ride a horse up to the 2,487-foot (758-meter) peak, and admire dark and otherworldly views from the top.

Go Visit
Stanley Hotel
Stephen King stayed for a single night at The Stanley Hotel in Colorado, and it was enough to inspire the nightmarish setting of "The Shining." Established in 1909, this old-world manor has the same ominous feel as the Overlook Hotel of his novel. Likewise, guests of The Stanley have claimed to see ghosts from past eras haunting the halls. Dare to spend a night in the supposedly cursed Room 217, or get lost in the hedge maze.

VISIT WEBSITE

Salzspeicher
WEB Visit website
The silent horror film "Nosferatu" shocked audiences when it was released in 1922. Director F. W. Murnau's expressionist imagery remains bone-chilling today, particularly his black-and-white shots of Salzspeicher. These six brick salt storehouses were built in the 16-18th century, and they look like crumbling gingerbread homes in front of Trave River. When you see the red ruins under a cloudy sky, it's easy to imagine that the "vampyre" Count Orlok still lurks inside.

VISIT THE WEBSITE
Lestat's Tomb" at Lafayette Cemetery No. 1
New Orleans' Lafayette Cemetery No. 1 is a spectral setting for many of Anne Rice's tales. Don't be alarmed to see Goths posing for photos in front of a white cast-iron mausoleum marked with the name "Karstendiek." Fans call this "Lestat's Tomb," as it inspired the spike-roofed version in the film "Interview with the Vampire." The crowded, dilapidated Lafayette Graveyard is also the final resting place of some witches, according to Rice's "Mayfair" trilogy.
VISIT THE WEBSITE

Catacombe dei Cappuccini
Piazza Cappuccini, 1, 90129 Palermo PA, Italy
PHONE +39 091 652 7389

Only brave souls dare descend into southern Italy's Capuchin Catacomb. You'll find yourself surrounded by desiccated bodies clothed in tattered robes, hanging from the walls or crammed in shelves. The monastery's dim passages contain 8,000 corpses and over 1,200 mummies preserved between the 16th and early 20th centuries. Some appear to be grinning and stretching their bony arms out towards you, as if they had come back to life. Look for the uncannily preserved body of "Sleeping Beauty," a 2-year-old girl whose eyes reportedly open and close. Director Francesco Rosi featured the catacomb in his 1976 film "Cadaveri Eccellenti," but the experience of walking among the dead is even more chilling in person.

Old Dutch Church and Burying Ground
Beware the Headless Horseman, who terrorizes Sleepy Hollow as he hunts for his decapitated head. Washington Irving set his influential short story in real-life locations, including the Old Dutch Church and Burying Ground (also called the Old Dutch Reformed Church). Much of the terror takes place at this 17th-century stone church, which sits next to a cemetery filled with ornate mausoleums. Take a stroll past the winged skull tombstones-and as the sky darkens, look out for the legendary ghost-rider.

VISIT THE WEBSITE
Sedlec Ossuary
Also known as the Bone Church, Sedlec Ossuary is a chapel adorned with the remains of over 40,000 human skeletons. Look up, and be awed by a chandelier made from strings of bones. The altar is stacked with skulls, with some holding leg bones in their jaws. Sedlec Ossuary was established in the 13th century, and became filled with bodies during the Black Plague and Hussite Wars. In 1870, a Czech woodcarver named František Rint crafted the bones into the Gothic arrangements seen today. Since then, Sedlec has inspired numerous works of horror, including Dr. Satan's Lair in Rob Zombie's "House of 1000 Corpses."

VISIT THE WEBSITE

Whitby Abbey
Bram Stoker wrote "Dracula" in 1897 while living in the English seaside town of Whitby. In the novel's opening, the shipwrecked Count transforms into a black dog and runs up the 199 steps to Whitby Abbey. These Benedictine ruins date back to the 7th century and suffered severe damage over the years. Now, only the skeleton of stone arches and moldings remain. When you see Whitby Abbey's sinister silhouette perched on the cliff, you'll understand why Stoker was moved to bring the undead back to life.

VISIT THE WEBSITE

Top Ten Wine-Producing Nations in 2020
Italy
France
Spain
United States
Argentina
Australia
South Africa
Chile
Germany
China
Source: 2020 Wine Production
Top Thanksgiving Destinations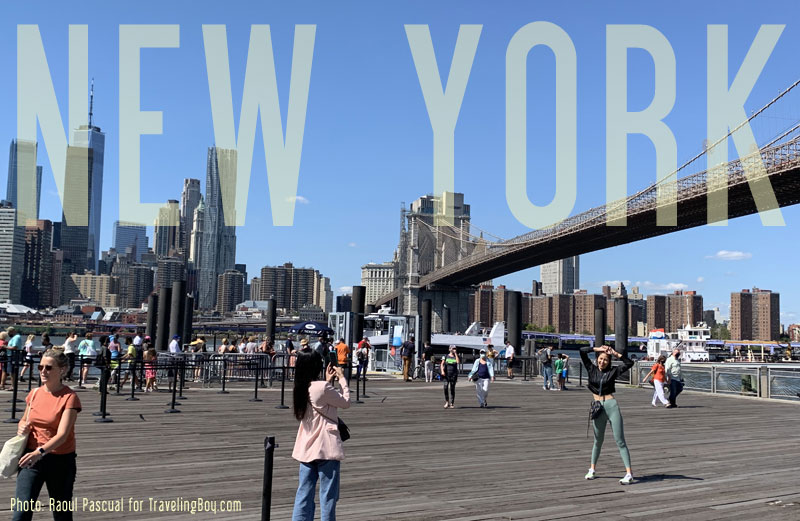 Americans are planning their trips and packing their bags for bright lights and warm beaches, according to the Allianz Travel Insurance Top 10 Thanksgiving Destination Index, which found that travel-ready Americans have made New York City and Cancun, Mexico their top picks for 2021 turkey-day destinations.
MORE about Top Thanksgiving Destinations
Allianz Partners reviewed more than two million travel itineraries* around the Thanksgiving holiday for roundtrip flights departing from United States airports from Saturday, November 20 to Thursday, November 25, and returning Friday, November 26 to Tuesday, November 30 and revealed the hottest domestic and international destinations for Thanksgiving 2021.
With the return of Broadway and exciting outdoor seasonal activities like the annual Thanksgiving Day parade, New York City reclaimed the top domestic spot with Seattle, Washington slipping to second and Boston, Massachusetts in third place (up two slots from 2020). Atlanta, Georgia and Dallas Fort-Worth, Texas round out the top five, while Los Angeles, down three spots, came in at sixth place.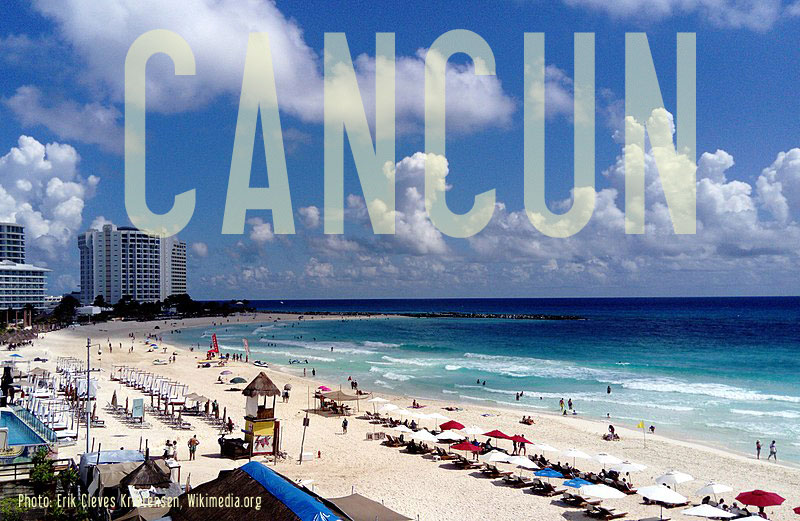 A popular fixture in Allianz's annual survey, Mexico is the top international Thanksgiving destination darling for Americans with Cancun, San Jose Del Cabo and Puerto Vallarta claiming all three top spots. All but two of the top 10 international locations, with London and Paris in fourth and eighth place respectively, are beach destinations, showing that this Thanksgiving, in addition to the stuffing, Americans are searching for a side of vitamin D.
"Americans are craving a return to the good old days and nothing beats a traditional Thanksgiving surrounded by the sights and sounds of New York," said Daniel Durazo, director of marketing and communications for Allianz Partners USA. "Whether you'll be enjoying your Thanksgiving in the Big Apple or on the beaches of Mexico, it's smart to protect your trip with travel insurance. In an increasingly uncertain world, travel insurance offers peace of mind by protecting pre-paid travel expenses from unforeseen covered events that may cause trip cancellations or interruptions, significant travel delays, baggage issues and medical emergencies."
With more Americans traveling this year compared to 2020, it's important to understand the COVID-19 guidelines in travel destinations. Earlier this year, Allianz Partners USA announced enhancements** to many of its travel insurance products in most states through an Epidemic Coverage Endorsement. Products that include this endorsement may include covered reasons that provide coverage to customers who become ill with COVID-19 or a future epidemic, are individually ordered to quarantine, or are denied boarding due to a suspected illness. Specifically, products with these enhancements may include epidemic-related illness as a covered reason to cancel or interrupt a trip, or seek reimbursement for emergency medical care, emergency medical transportation, change fees and loyalty points redeposit fees. Availability of the Epidemic Coverage Endorsement, and specific covered reasons under that endorsement, varies by product and by state. See your plan for details.
Allianz Partners offers travel insurance through most major U.S. airlines, leading travel agents, online travel agencies and directly to consumers. For more information on Allianz and the policies offered for travelers, please visit: http://www.allianztravelinsurance.com.
# # # # #
*Methodology: The data of U.S. travelers' 2021 Thanksgiving plans was gathered by analyzing the number of customers that went through the online booking process of airfare and package paths for partners offering Allianz Global Assistance travel insurance, to generate itineraries for roundtrip flights departing from U.S. airports from 11/20/2021 –11/25/2021, returning 11/26/2021 – 11/30/2021. In total, 2.3 million itineraries were analyzed using this methodology.
How Holiday Travel Will Be Different in 2021

The granite spires and snowy summits of Denali National Park and Preserve straddle 160 miles of the Alaska Range and display so much elevation they are often lost in the clouds. Photograph courtesy of Alaska Travel.

Despite numbers still being a bit lower than they were before the pandemic, demand is rebounding, especially regarding air travel. "We're already seeing significant momentum around international and domestic flight searches when compared to 2020, up 155 percent and 212 percent, respectively," says Matt Clarke, the VP of marketing at online travel agency, Kayak. "When compared to 2019, however, both international and domestic flight searches are down, 52 percent and 43 percent, respectively."

MORE about How Holiday Travel Will Be Different
But unlike in the pre-pandemic era, when Americans would book holiday flights weeks if not months in advance, Clarke suspects folks are sitting tight as they monitor travel restrictions, waiting until the holidays approach to purchase tickets. "The trend for last-minute bookings is strong," he says.

This wait-and-see mentality is especially true for international travel, and for good reason; Europe just designated the U.S. a high-risk country, prompting some countries like the Netherlands to reinstate quarantines for American travelers. It remains to be seen if those restrictions will be lifted in time for Christmas, a traditionally popular period for overseas travel.

As such, you can expect a surge in domestic travel in the coming months – something Kayak has already seen in the car rental industry. "The demand for car rentals in the U.S. this holiday season is already up 229 percent compared to 2019 and up 244 percent compared to 2020, an indicator that we could experience another car rental shortage this holiday season as we're seeing an increase in those searching further in advance for car rentals than years prior," says Clarke. It's likely that after 18 months of remote work, Americans are finally getting accustomed to the idea of working from anywhere, allowing them to travel more freely.
FOCUS ON: MONICA VITTI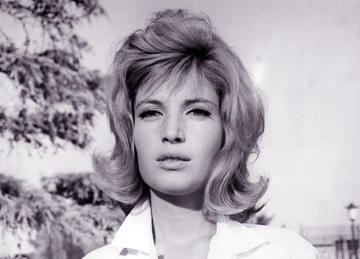 Monica Vitti was born on November 3, 1931 in Rome, Lazio, Italy as Maria Luisa Ceciarelli. She is an actress best known for her work with film director Michelangelo in L'Avventura (1960), La Notte (1961), L'Eclisse (1962) and Red Desert (1964). For ten years (1957-1967) she was the muse and the companion of Antonioni. L'Avventura made Vitti an international star, where her image later appeared on an Italian postage stamp commemorating the film.
When to Book Holiday Travel in 2021
Though some travelers might be hesitant to book travel early given the uncertainty regarding the COVID-19 variants, T-Boy suggest taking advantage of the flexible cancellation policies offered by travel companies, as prices are only going to rise as the holidays approach.
FIRST GRAPE VINES FOUND IN THE NEW WORLD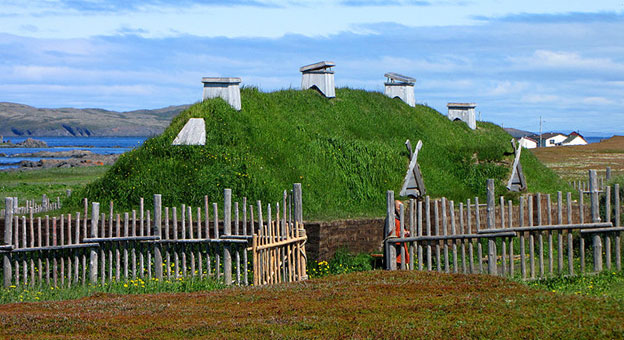 Viking expeditions of Vinland recorded the first grape vines found in the New World. Vinland, Vineland or Winland (Old Norse: Vínland) was an area of coastal North America explored by Leif Erikson around 1000 CE, nearly five centuries before the voyages of Christopher Columbus and John Cabot. The name appears in the Vinland Sagas, and presumably describes both Newfoundland and the Gulf of Saint Lawrence as far as northeastern New Brunswick (where the eponymous grapevines are found). Much of the geographical content of the sagas corresponds to present-day knowledge of transatlantic travel and North America.
MORE about First Grape Vines
In 1960, archaeological evidence of the only known Norse site in North America (outside Greenland) was found at L'Anse aux Meadows on the northern tip of the island of Newfoundland. Before the discovery of archaeological evidence, Vinland was known only from the sagas and medieval historiography. The 1960 discovery further proved the pre-Columbian Norse exploration of mainland North America. L'Anse aux Meadows has been hypothesized to be the camp Straumfjörð mentioned in the Saga of Erik the Red, who was banished from his Norse homeland (in what is today's Norway) to Iceland, and then banished from Iceland to Greenland; which really was green at the time of his arrival.
I Am an American Day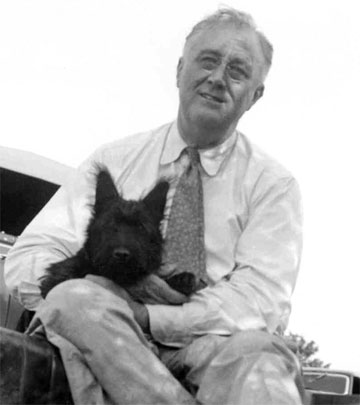 "In 1940, Congress and the President FDR passed a resolution creating" observed on the third Sunday in May. In 1952, the holiday was renamed to "Constitution Day" and moved to September 17, the day in 1787 that the Constitution was signed. Constitution Day and Citizenship Day is a single celebration that commemorates the formation and signing of the US Constitution while also recognizing both naturalized citizens and those born in the US. It's a day to learn about these subjects, as well as a day many people become naturalized citizens in group ceremonies. (On average, about 700,000 people become US citizens every year.)
World's Historical Landmarks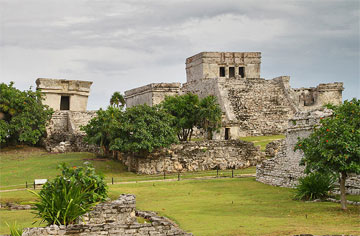 With the prospects of travelling again at the tips of our fingers, all of us are eager to visit monuments in a different country so magnificent we just can't resist sharing on our social accounts. With this in mind, TheKnowledgeAcademy.com sought to find out which of the world's historical landmarks is the most popular on social media by combining the total social shares across Instagram, TikTok, and Pinterest.

MORE about World's Historical Landmarks
Tulum tops the charts as the most popular historical landmark across social media, earning a whopping 1,584,562,637 hashtags and pins. Located along the picturesque coastline of Mexico, it's almost impossible not to share Tulum's idyllic white sand beaches and Mayan ruins while you are there! Winning by a landslide, Tulum also ranks first with the most shares on TikTok (1,576,600,000) compared to the Eiffel Tower which comes in second with (398,895,800).
In second place with more than 400 million social shares is Paris' iconic Eiffel Tower. Nestled in the beautiful grassy Champ de Mars park, the lattice tower figure has dominated social media feeds for many years. This iconic French landmark also earns the title as the most shared site on both Instagram (8,253,820) and Pinterest (312,675).
Taj Mahal in India takes third place with 352,758,040 shares on social media. The beautiful mausoleum hewn from white marble and its elegant lotus dome draws more than 7 million tourists every year.
In fourth is Machu Picchu in Peru with more than 199 million shares. The ruins of the Incan citadel are set atop Cordillera de Vilcabamba of the Andes Mountains and overlooks the majestic Urubamba River which makes it a must-post on socials.
In fifth place with 146,482,664 shares is the Statue of Liberty Monument in the United States. Holding up the torch of enlightenment on New York's Liberty Harbour, the green-tinted statue is an unmissable share on socials for visitors from all over the globe.
The Mayan city Teotihuacán places tenth with 38,406,867 shares across social media. Located just outside Mexico City, Teotihuacán is home to ruins of a major central road, the Street of the Dead, as well as the Pyramid of the Sun. The perfect collision of scenic views and culture has made Teotihuacán a popular addition to social feeds.
Mexico dominates the top 10 charts, with three landmarks making the ranks (Tulum, Chichén Itzá, and Teotihuacán).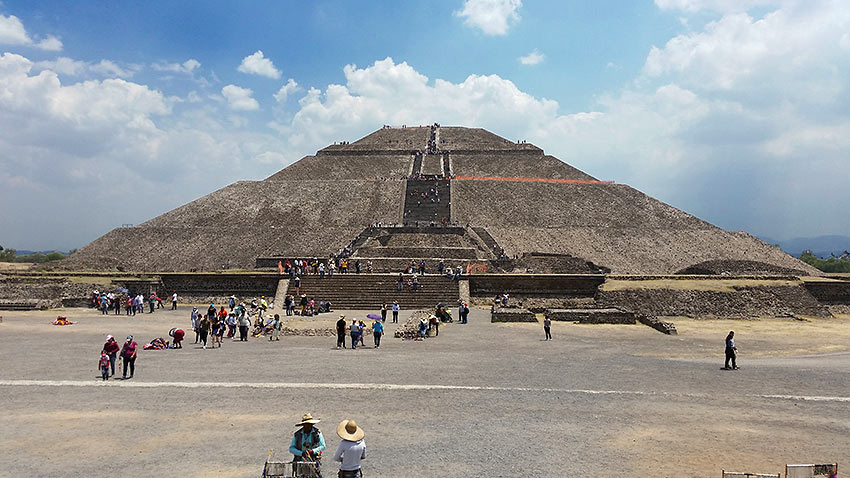 FOCUS ON: Edvard Grieg – Troldhaugen – Bergen, Norway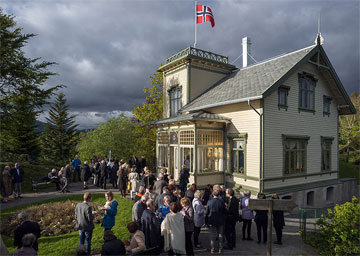 Despite his diminutive 5 ft frame, Norwegian composer Edvard Hagerup Grieg was a towering rock star long before the expression existed. Born into a successful Bergen merchant family in 1843, his life dramatically changed when violin virtuoso Ole Bull recognized his talent and also introduced him to the treasures of Norwegian folk music.
MORE about Edvard Grieg
Grieg studied the masters abroad, but dreamed of reprieves to his beloved Norwegian countryside – a pattern which continued after he became a world-renowned composer. Grieg and his wife built a home on Lake Nordås on the edge of Bergen, which he called his best opus so far.

Christened Troldhaugen, the Victorian villa featured a tower, flag pole and rooftop vegetable garden. It soon became a center piece for Bergen's artistic community and visiting dignitaries. Grieg loved the attention, but needed quiet to work, and built a composer's hut by the lake. Grieg died in 1907 of chronic exhaustion. But today his legacy lives on at Troldhaugen – a living museum consisting of the Edvard Grieg Museum, the Villa, the Composer's Hut, Concert Hall and Edvard Grieg´s tomb. For me the highpoint of a visit to Troldhaugen was a recital at the concert hall, which is discreetly built right into the grounds, complete with sod roof. The floor-to-ceiling windows behind the stage overlooks the composer's hut where Grieg would work, superstitiously sitting on a stack of sheet music by Beethoven so that he could reach the piano. At the end of each day, he would leave a note: "If anyone should break in here, please leave the musical scores, since they have no value to anyone except Edvard Grieg."

Beatle Beat Trivia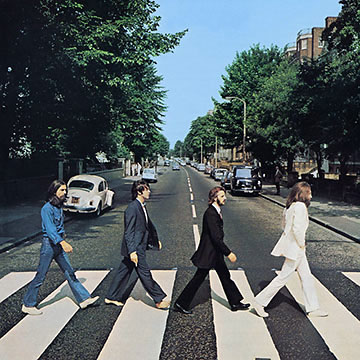 Question: Paul McCartney is gifted with a remarkably high tenor vocal range. Which performance features Paul's highest modal (non falsetto) vocal note in a Beatles recording?
Answer: In the last line of "Oh! Darling" Paul hits an astonishing High D above High C.
---