Who'd a Thunk it?
I'm in a philosophical frame of mind today. My wife and I are winding down our study on Hermeneutics and we are finishing up our written essay. It's one of the modules of a bigger course on Biblical Counseling which we started last year. I admit we study this a bit late in our lives but we feel this is where the Lord is leading us. We've been helping out a few friends who are going through issues and so we thought we might as well get trained so we'd be better equipped to help whoever else comes along. We're not doing this for the money. We've been through our own trials and it is our turn to pass on what we learned. Who'd a thunk we would get into this?
Mr. Gomez wears a map of tattoos all over his body. This macho guy works in a shop that maintains huge garbage trucks. But don't let his persona fool you. He's actually quite sensitive. He just self-published a book (The Curious Minds of My Children Left Behind) for his young kids who wondered why he had to leave them for work every morning. In fact, he'd rather write children's books than his macho job. Who'd a thunk it? Buy his book and support his passion.
JJ has been a property manager for 30 years but he recently started teaching American and African History. He drives 3 hours round trip for his classes. He doesn't do it for the money either. He does it because he believes he can make a difference in his students' lives. Who'd a thunk it?
Ivan is a car and motorcycle enthusiast. Not only does he build and rebuild fast cars and motorcycles but he also races them. He has appeared in cable TV shows fabricating multi-million dollar vehicles. But now he wants to be a pastor. Who'd a thunk it?
Saul was a Jew who lived in the 1st century. He was a pure-bred Pharisee, a scholar, a zealous preacher who followed the law without fault. But one day, on his way to persecute his detractors, he was blinded by a bright light and a voice gave him his "marching order." You can read this account in the book of Acts Chapter 9. Instead of going LEFT he went RIGHT.  Who'd a thunk it?
Where are you in your career today? Is this a job (just to earn money) or is it your passion? Are you retired? Are your best years behind you? Sez who? I believe that as long as you breathe, God has something in store for you. You may be confined in a wheelchair, far from the madding crowd, barely able to focus, barely able to hear, but there's a reason God is allowing you to be among us. You may think you live on your terms but actually, it is His. He's going to squeeze out every toothpaste on that tube of life he gave you. The big question of course is, will you listen to His instructions? Will you follow the signs?
Look around. Are you doing what you love to do and do people appreciate it? If you do, who'd a thunk it, right?. If not, what are you waiting for?
Of course, this is just me.
"For I know the plans that I have made for you, declares the Lord. Plans for welfare and not for calamity… to give you a future and a hope." 
— Jeremiah 29:11
TGIF people!
Doctor in the House
Shared by Ray of Burbank, CA


Strange O Fortuna Song
Sent by Sam of Southern California

Do you know the music O Fortuna? Neither did I until I watched this video. It's the background music they use in horror movies. This video is a bad lip reading of the piece.
WARNING: Some crude language used here.

Slave Auction
Sent by Peter Paul of South Pasadena, CA

It's really encouraging to see African Americans see humor in such a race-sensitive subject.  Only they could pull this off. Such a contrast to super sensitive people out there. This is genius.

John Gokongwei Success Story
Sent by Charlie of New Jersey
Unless you are a Filipino, you probably have never heard of him but he is one of the most successful entrepreneurs in Asia. It's not a video but a blog.
Don's Puns
From Don's collection of puns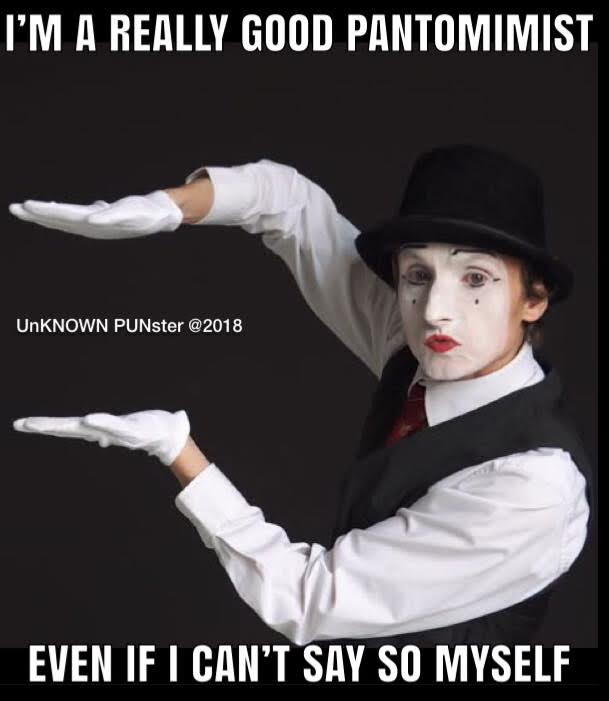 Parting Shot
Thanks to Rodney of Manitoba, B.C. who shared this photo