Kimberly Truhler on Film Noir Style
With more than twenty years of study in film and fashion history, Kimberly Truhler is an author, educator, guest speaker, and host of screening series on the history of fashion in film. Her latest book, Film Noir Style: The Killer 1940s, should be on the top of the list for all cinephiles and lovers of Films Noir.

See Kimberly Truhler's interview on Vancouver's hit TV series Our City Tonight with Jim Gordon and Leeta Liepins:
Twenty Essential English Language Films Noir (1940-2021)
T-Boy Society of Film & Music
But first, what is a Film Noir?
The term film noir, French for 'black film' (literal) or 'dark film' (closer meaning), was first applied to Hollywood films by French critic Nino Frank in 1946, but was unrecognized by the Hollywood establishment of that era. Marked by a mood of pessimism, fatalism, and menace; its style is often characterized by cynical heroes, stark lighting effects and set design, intricate plots, and an underlying existentialist philosophy. Highly influenced by German Expressionist cinema of the 1910s and 1920s, film historians generally define the genre retrospectively, focusing primarily on American crime dramas of the post-World War II era.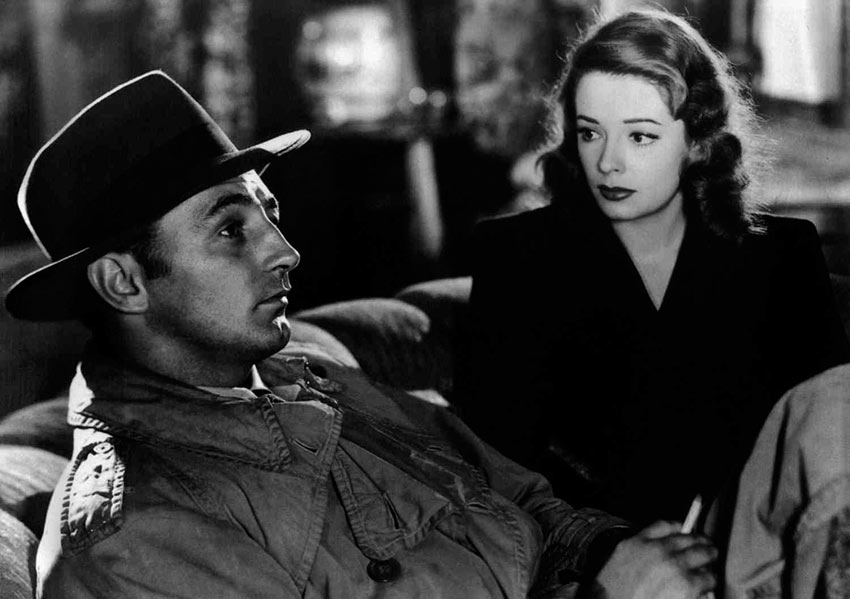 The List:
1941: Suspicion – Alfred Hitchcock
1944: Laura – Otto Preminger
1944: Double Indemnity – Billy Wilder
1945: Detour – Edgar G. Ulmer
1946: The Big Sleep – Howard Hawks
1946: Notorious – Alfred Hitchcock
1947: The Lady from Shanghai – Orson Welles
1947: Out of the Past – Jacques Tourneur
1949: White Heat – Raoul Walsh
1949: The Third Man – Carol Reed
1949: The Reckless Moment – Max Ophüls
1950: The Asphalt Jungle – John Huston
1950: In a Lonely Place – Nicholas Ray
1950: Gun Crazy – Joseph H. Lewis
1953: The Big Heat – Fritz Lang
1955: The Night of the Hunter – Charles Laughton
1955: Kiss Me Deadly – Robert Aldrich
1958: Touch of Evil – Orson Welles
1974: Chinatown – Roman Polanski
1981: Cutter's Way – Ivan Passer
1990: The Grifters – Stephen Frears
See Walt Mundkowsky's review of Melville's classic French Noir, Le samouraï.