Season's Greetings from the Staff at TravelingBoy
We have designated this Holiday Season to think of those who suffer from great sorry and misfortune. Here are some of our favorite charities.
MORE
Together in Spirit – The Best Friends Animal Society
At the core of Best Friends Animal Society's work is the dream that one day animals will no longer be killed in America's shelters.
MORE
Holiday Travel Hacks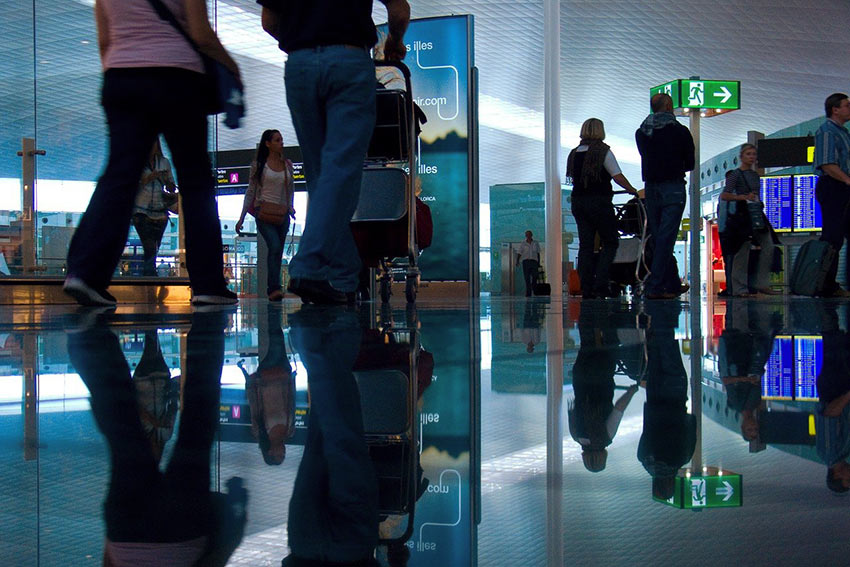 Holiday season is also peak travel season. Millions of people are getting away on vacation or getting together with family, and you want it to go as smoothly and effortlessly as possible.
So here are the World Nomads Holiday Season Travel Hacks.
MORE
Video Will Make Up 75 Percent of Mobile Traffic in Five Years
That's up from just over half of all traffic now.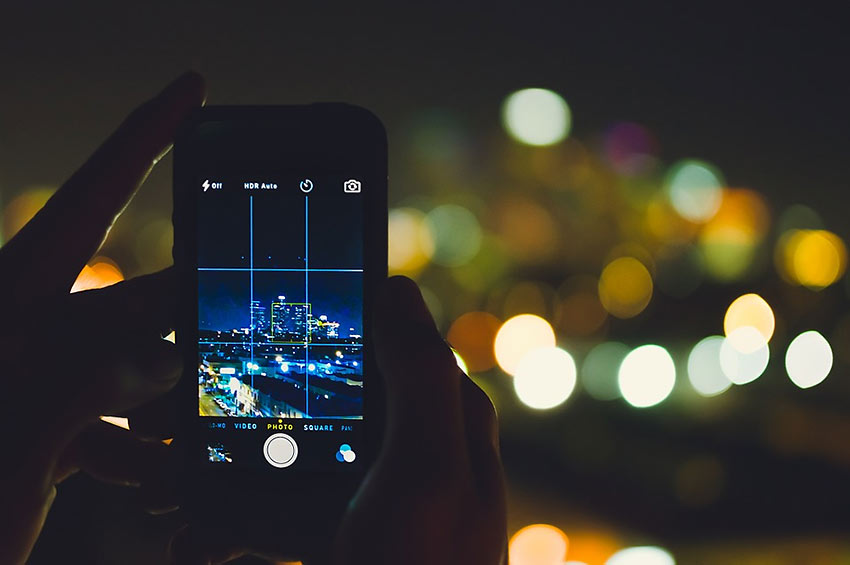 MORE
JetBlue's 'All You Can Jet' Pass Is Back
Courtesy Cynthia Drescher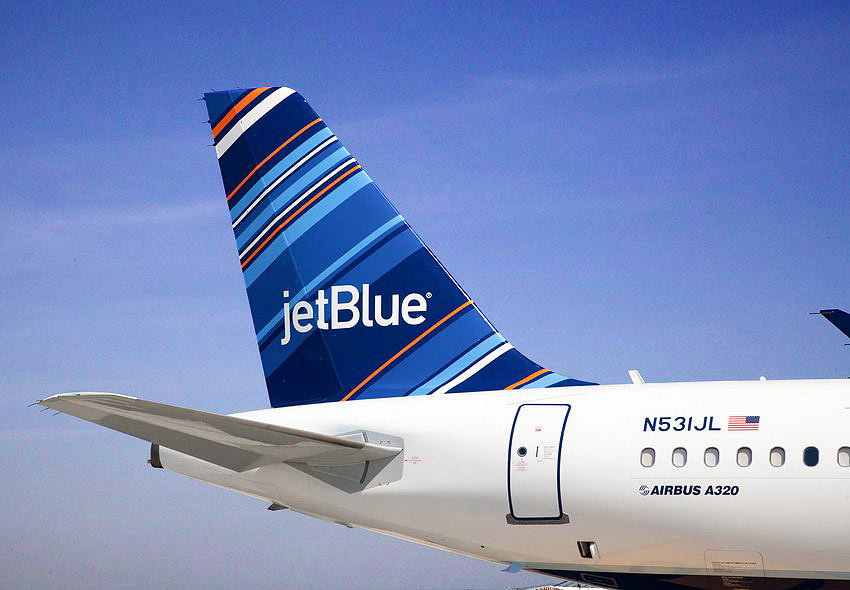 How many free flights can you fit into one year?
Buy one flight, get a full year of flights for free. It sounds crazy, but it's true for the next two weeks, as JetBlue awards travelers who book even one ticket on their website with a chance to win one of three 'All You Can Jet' passes for 2018. Dubbed "AYCJ" for short, the pass allows for unlimited travel from February 1, 2018 through January 31, 2019. Hopefully winners are bursting with wanderlust, as these AYCJ passes will be valid for flights to the more than 100 cities on JetBlue's route map, including international destinations like Mexico City, Grand Cayman, Bermuda, St. Lucia, and Cartagena, Colombia.
MORE
Four Affordable, Luxurious Christmas Getaways in Ireland
Courtesy Shivani Voranov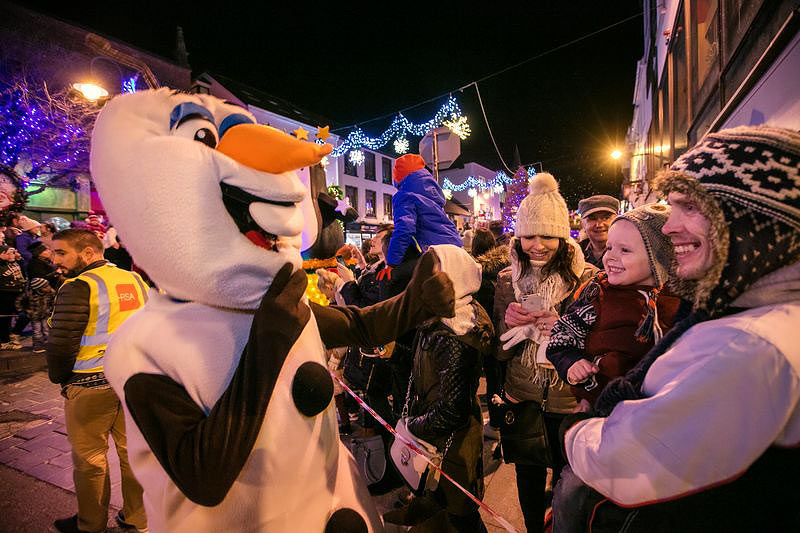 Christmas and the days leading up to the holiday are a magical time to visit Ireland, according to Siobhan Byrne Learat, founder of Adams & Butler, a Dublin-based company selling trips to Ireland. "The Irish go all out for Christmas with décor and celebrations, and the mood is cheerful and generous," she said. "And over the years, it has become more of a cultural holiday for us than a religious one." Ms. Learat said that while pubs and restaurants throughout the country are full of revelers, hotels have a lull in business, which means that enticing, amenity-inclusive deals abound for a Christmas-themed Ireland getaway.
MORE
Three Holiday Travel Myths You Can Debunk Now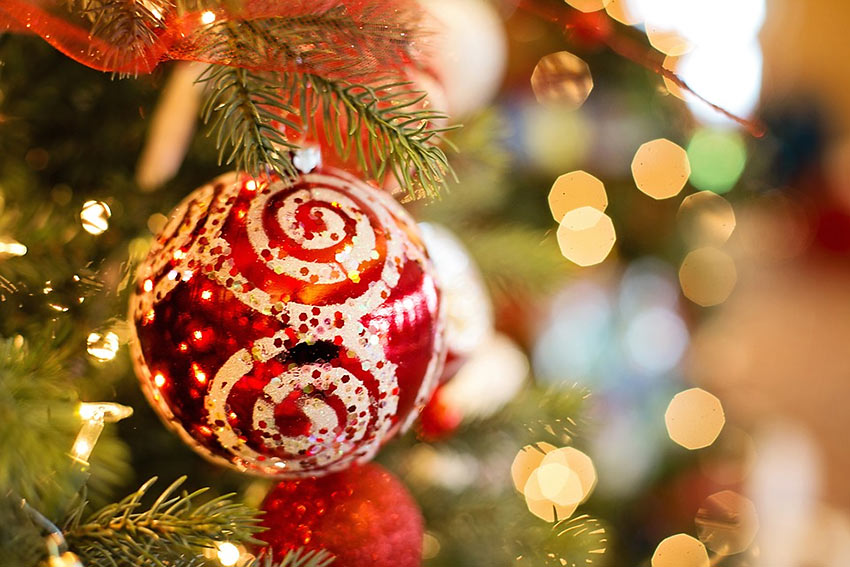 Year after year, holiday travelers often believe numerous holiday travel safety myths that are passed down through anecdotes. Although these tales may have at one time held some truth, the actual holiday travel hazards can create even more problems – or potentially be fatal.
When making holiday travel plans, it is critical to separate fact from fiction. Here are three holiday travel myths you can debunk right now, allowing you to focus on more important tasks as you plan gatherings with friends and family.
MORE
American Pilot Shortage Could Cause Flight Cancellations During the Holidays
Courtesy Tim Winship
Travel over the Thanksgiving holiday period was robust, and predictions are for similarly strong demand for air travel during the period between Christmas and New Year's. For most airlines, that's good news. For American, however, it's a potential nightmare.
MORE
Cycling Through Cinema Sites in Europe On Freewheel Holidays' Bike Vacations
The late actress Anita Eckberg showcsed Rome's allure while splashing in the Trevi Fountain in the 1960 film La Dolce Vita. Scores of movies today have cemented plots in locales that, like the fountain, intersect with planned vacation itineraries offered by leading tour operators.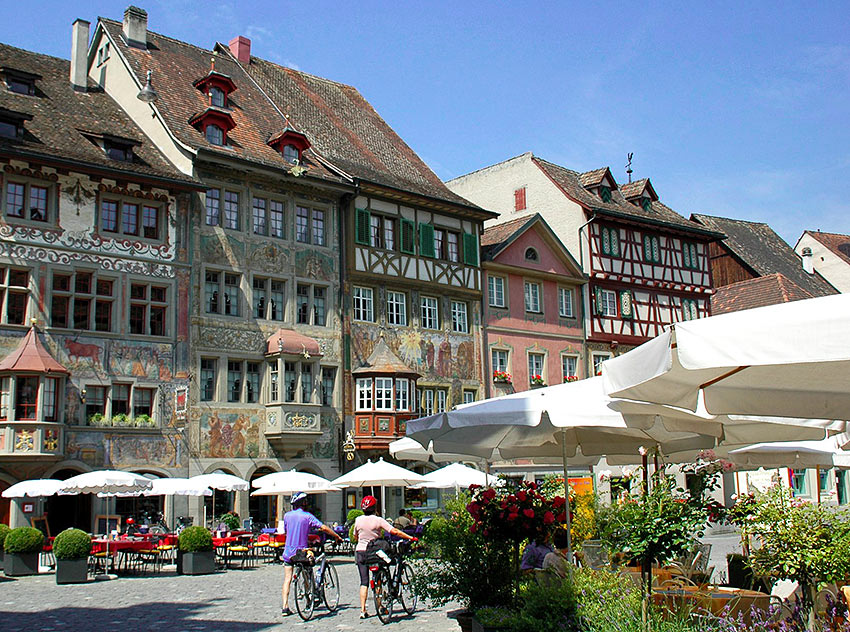 One trend-setting company, Freewheel Holidays, specializing in self-guided bicycle vacations throughout Europe, offers the chance to visit cinema locations on several of its 2018 itineraries. Included in program rates are lodging with breakfasts, detailed route notes, point-to-point luggage transfers and complimentary bike rentals.
Movie buffs or anyone with a love of history and adventure will enjoy these bike tours:
MORE
Dublin Makes National Geographic Travel "Best Of The World" List
Ireland's capital city Dublin has been named as one of the 21 best cities in the world by National Geographic Traveler magazine. The list is an annual selection of "must-see" destination for the year ahead, and Dublin has made a claim for one of the finest cities in the world.
MORE
How to Fight Jet Lag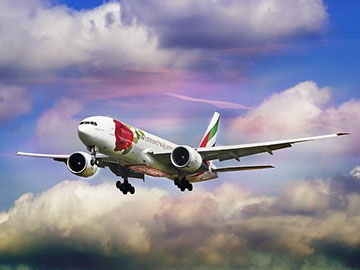 Being outside during daylight, exercising early and avoiding caffeine, alcohol or nicotine before bedtime can help lessen the effects of jet lag after returning home across time zones. Complete recovery can take multiple days.
MORE
Tipping Etiquette Around the Globe
As North Americans, tipping is a reality, and we are sensitive that the wait staff receives their due. We generally like to tip at the amount of 15% to 20%. After all, the wait staff in North America depends on it.
But if you are confused about tipping in other destinations, we determined what's best to tip outside of North America.
Africa: 10% to 15%
Australia/New Zealand: None (the wait staff is well compensated in their hourly salary
Caribbean & Central America: 10%
China: None. (Tipping is against the law)
England: 10%
Germany: 10%
Ireland: 12%
Italy: None (except for great service, where you round out bill)
Japan: None. (tipping is considered rude, but you always offer your chef a beer)
Middle East: 15%
South America: 15
Top 25 Most Interesting Webcams
Selected from hundreds of nominees by a panel of EarthCam producers, EarthCam announces the most unique and compelling webcams of the year.
MORE
Most Popular Instagram Photos of 2017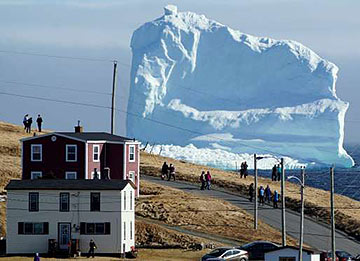 Residents view the first iceberg of the season as it passes the South Shore, also known as "Iceberg Alley", near Ferryland, Newfoundland, Canada April 16, 2017.
View the slideshow
Calls for Greater Fossil Fuel Divestment at Anniversary of Paris Climate Deal
Campaigners call for an end to fossil fuel finance and subsidies to avoid dangerous global warming at a meeting to mark two years since the signing of the landmark agreement.
MORE
12 Things You Should Never Do in an Airport Security Line
Courtesy Neil Gladstone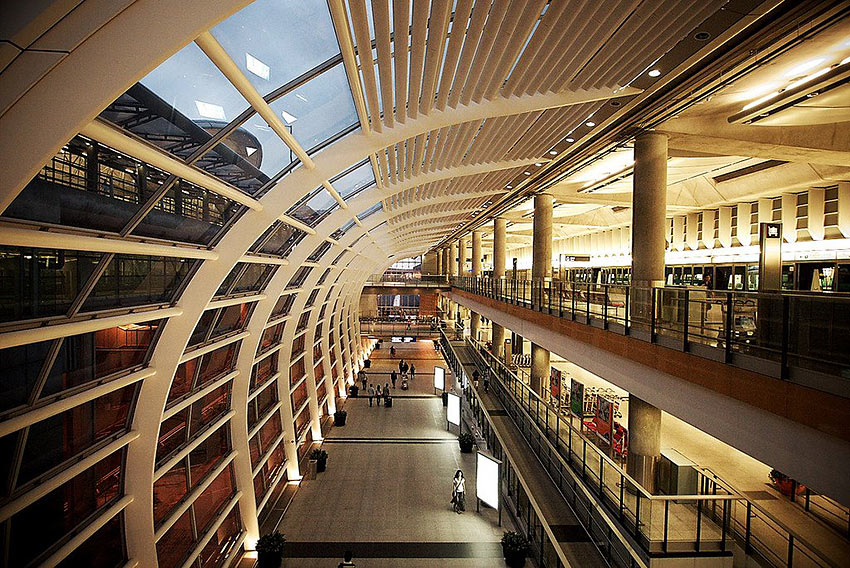 If you've ever wondered whether airport agents perform a necessary function, take a look at the TSA Instagram account. You'll find a stupefying collection of objects confiscated from passengers, including axes, crossbows, and handguns (and that's just in the last few days). Acting foolishly, though, can get you delayed from a flight or even detained. To help explain what you shouldn't do in an airport security line, we tapped Lewis Sage-Passant, a former British infantry officer who is trained in intelligence and has worked in security and crisis management for several corporations, including Goldman-Sachs. These days, he runs How Safe Is My Trip, a company that creates advisory reports for people going to risky destinations.
MORE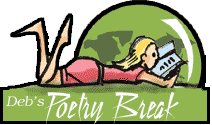 Christmas Trees
By Robert Frost
The city had withdrawn into itself
And left at last the country to the country;
When between whirls of snow not come to lie
And whirls of foliage not yet laid, there drove
A stranger to our yard, who looked the city,
Yet did in country fashion in that there
He sat and waited till he drew us out
A-buttoning coats to ask him who he was.
He proved to be the city come again
To look for something it had left behind
And could not do without and keep its Christmas.
He asked if I would sell my Christmas trees;
My woods—the young fir balsams like a place
Where houses all are churches and have spires.
I hadn't thought of them as Christmas Trees.
I doubt if I was tempted for a moment
To sell them off their feet to go in cars
And leave the slope behind the house all bare,
Where the sun shines now no warmer than the moon.
I'd hate to have them know it if I was.
Yet more I'd hate to hold my trees except
As others hold theirs or refuse for them,
Beyond the time of profitable growth,
The trial by market everything must come to.
I dallied so much with the thought of selling.
Then whether from mistaken courtesy
And fear of seeming short of speech, or whether
From hope of hearing good of what was mine,
I said, "There aren't enough to be worth while."
"I could soon tell how many they would cut,
You let me look them over."
"You could look.
But don't expect I'm going to let you have them."
Pasture they spring in, some in clumps too close
That lop each other of boughs, but not a few
Quite solitary and having equal boughs
All round and round. The latter he nodded "Yes" to,
Or paused to say beneath some lovelier one,
With a buyer's moderation, "That would do."
I thought so too, but wasn't there to say so.
We climbed the pasture on the south, crossed over,
And came down on the north.
He said, "A thousand."
"A thousand Christmas trees! —at what apiece? "
He felt some need of softening that to me:
"A thousand trees would come to thirty dollars."
Then I was certain I had never meant
To let him have them. Never show surprise!
But thirty dollars seemed so small beside
The extent of pasture I should strip, three cents
(For that was all they figured out apiece) ,
Three cents so small beside the dollar friends
I should be writing to within the hour
Would pay in cities for good trees like those,
Regular vestry-trees whole Sunday Schools
Could hang enough on to pick off enough.
A thousand Christmas trees I didn't know I had!
Worth three cents more to give away than sell,
As may be shown by a simple calculation.
Too bad I couldn't lay one in a letter.
I can't help wishing I could send you one,
In wishing you herewith a Merry Christmas.
Send Deb your favorite travel poems.
8 Weird Things You're Allowed to Bring on Planes
Courtesy Stefanie Waldek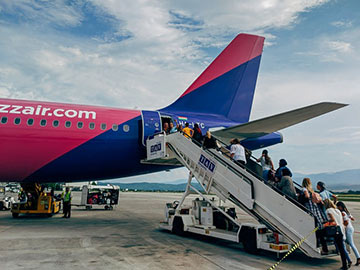 Many travelers know the drill when it comes to packing your carry-on bag for a flight. Make sure your bag fits the size and weight requirements. Check to see if you're allowed to bring a personal item in addition to a full-sized carry-on. No liquids greater than 3.4 ounces, no firearms, no large sharp objects. There are seemingly endless banned items, but if you read the fine print, there's actually a whole range of odd things that you're actually allowed to fly with. Here, we name eight such items.
Falcons
Antlers
Christmas Trees
Pies and Cakes
Cremated Remains
Camp Stoves
Parachutes
Bowling Balls
8 Neck Pillows That Won't Embarrass You on the Plane
Courtesy Shannon McMahon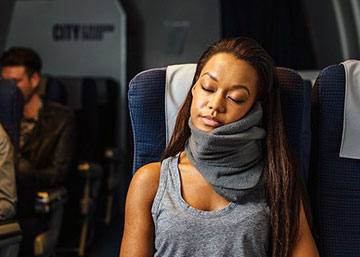 Some of the best neck pillows are also the most packable. Skip clunky, over-engineered travel pillows with these simple-yet-effective options.
Unimpressed by some of the newest travel pillows to hit the market? Many are virtually unpackable or outright embarrassing, with armrest-mounted stands or bulky padding that makes them quite the spectacle. Luckily, over-engineered travel pillows aren't the only way to sleep on the plane; some of the best neck pillows are also the most packable. Here are eight simple-yet-effective options that won't embarrass you or take up unnecessary space, making them some of the best neck pillows out there.
MORE
Countries That Require Visas for Americans
The State Department's Office of American Citizens Services and Crisis Management (ACS) administers the Consular Information Program, which informs the public of conditions abroad that may affect their safety and security. Country Specific Information, Travel Alerts, and Travel Warnings are vital parts of this program.
MORE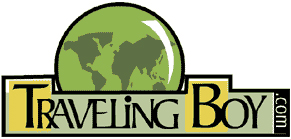 Being on the ground in over 180 countries means you get the full story.
The NAACP Warns that "travelers — especially African Americans … could [be] subject [to] disrespectful, discriminatory, or unsafe conditions."
Courtesy Tim Winship
When Muslim Advocates and the NAACP issue a joint letter accusing the U.S. airline industry of racism, it's big news. And when the NAACP, the "nation's oldest and largest nonpartisan civil rights organization," follows that up with an advisory specifically questioning the racial policies of the nation's largest airline, American, it's nothing less than a media firestorm. Indeed, all the major news media covered the story exhaustively. And "American Airlines" has been a trending Twitter topic for several days.
MORE
The Best Place to Find Cheap Flights
MORE
10 Strange Laws from Around the World
Courtesy SmarterTraveler
From a stiletto ban in Greece to the pinball crackdown in South Carolina – give travel a unique flavor.
MORE