Four Affordable, Luxurious Christmas Getaways in Ireland

Courtesy Shivani Voranov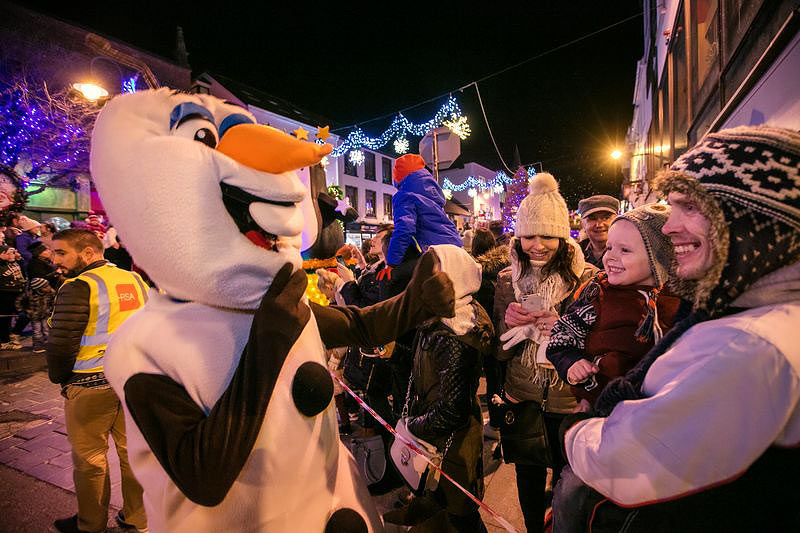 Christmas and the days leading up to the holiday are a magical time to visit Ireland, according to Siobhan Byrne Learat, founder of Adams & Butler, a Dublin-based company selling trips to Ireland. "The Irish go all out for Christmas with décor and celebrations, and the mood is cheerful and generous," she said. "And over the years, it has become more of a cultural holiday for us than a religious one." Ms. Learat said that while pubs and restaurants throughout the country are full of revelers, hotels have a lull in business, which means that enticing, amenity-inclusive deals abound for a Christmas-themed Ireland getaway.
Lynott Tours, for example, has a seven-night "Ireland Bed and Breakfast Christmas" package that includes accommodations in your choice of more than 400 bed-and-breakfasts throughout Ireland, breakfast, a rental car, and round-trip airfare on Aer Lingus from a dozen cities in the United States including New York City, Los Angeles and Boston to Dublin International Airport. Valid from Dec. 21 to 29. From $1,568 a person. Book by calling 800-221-2474 or emailing ireland@lynotttours.com.
Authentic Ireland offers a four-night Christmas in Ireland package, which includes accommodations in two upscale castle hotels in the countryside, Abbeyglen Castle and Contarf Castle. Breakfast and a rental car are also included. Both properties are renowned during the holidays for their roaring log fires and abundance of fairy lights. Valid from Dec. 24 to 28. From $1,648 a person. Book by calling 888-443-5259.
For travelers seeking luxury, the upscale Adare Manor, in County Limerick, offers a two-night, family-friendly getaway called "A Christmas Beyond Everything." The package includes accommodations, breakfast, a Champagne afternoon tea, parties with Champagne on both Christmas Eve and Day, Christmas Day lunch with live music, multicourse dinners on both Christmas Eve and Day, a private car to a nearby church for holiday services on both Christmas Eve and Day, and even a visit with Santa and a treasure hunt on Christmas Day. You also get brunch with Champagne and live jazz on Dec. 26, and the choice of either a spa treatment or an activity such as archery, falconry or clay pigeon shooting. Valid from Dec. 24 to 27. From 1,475 euros (about $1,768) per adult; each child is an additional 250 euros. Book by emailing reservations@adaremanor.com.
Adams & Butler has the five-night "Holiday in Dublin" offer which includes accommodations at the upscale Dylan Hotel Dublin, located in the city center. The package also includes breakfast, airport transfers, a holiday lights tour on a vintage bus, a mulled wine reception, cookie decorating, ice-skating and tickets to a holiday show of Rapunzel at the Gaiety Theater, in Dublin, on Christmas Eve. You also get a car and driver for a day to explore County Wicklow, followed by lunch at a farm in the countryside and a four-course Christmas Day dinner at the hotel. Also part of the package is admission to Leopardstown Racecourse near Dublin for the Leopardstown Christmas Festival, where watching the horse races is a beloved holiday tradition among locals. From 5,000 euros for a family of four. Book by emailing sales@adamsandbutler.com or calling 800-894-5712.
Three Holiday Travel Myths You Can Debunk Now
Dangerous roads and wrapped gifts top the travel misunderstandings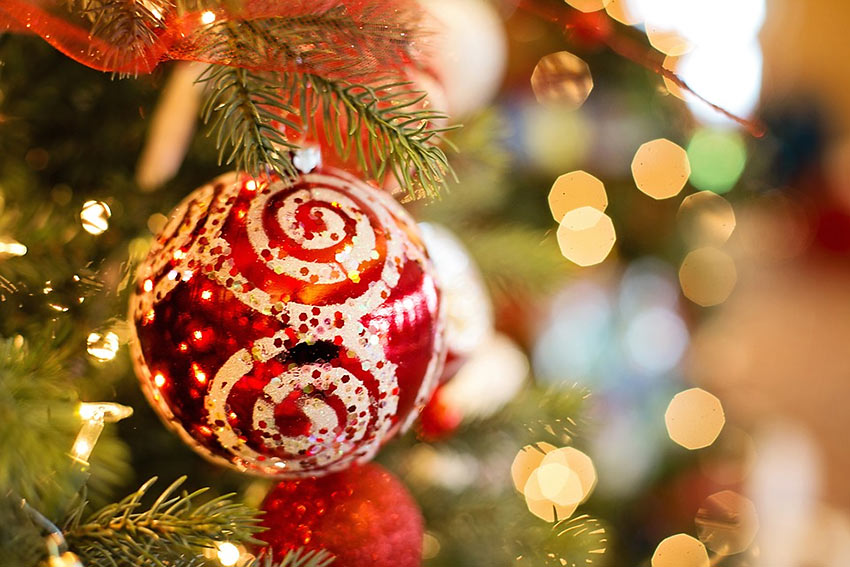 Year after year, holiday travelers often believe numerous holiday travel safety myths that are passed down through anecdotes. Although these tales may have at one time held some truth, the actual holiday travel hazards can create even more problems – or potentially be fatal.
When making holiday travel plans, it is critical to separate fact from fiction. Here are three holiday travel myths you can debunk right now, allowing you to focus on more important tasks as you plan gatherings with friends and family.
Myth: New Year's Eve is the deadliest day on the roads
Fact: For years, travelers incorrectly believed that New Year's Eve was the most dangerous day to drive. In addition, media reports every year put special scrutiny on drunk driving at the end of the year.
While drunk driving is still a problem, increased focus on DUI checkpoints over New Year's Eve and the rise of "Tipsy Tow" programs for revelers has reduced the number of overall fatalities on December 31 every year.
Studies completed by AAA and the National Highway Traffic Safety Administration (NHTSA) show the most dangerous day for road travelers is December 23 – the day before Christmas. From a historical standpoint, December 23 sees record numbers of drivers, ultimately leading to more serious and fatal accidents on highways. For those planning to travel on the highways during the Christmas holiday season, experts recommend making plans before and after the holidays, and exercising extreme caution on the busiest travel days of the year.
What is the deadliest overall travel holiday? According to a report in Forbes, Thanksgiving Day is the deadliest for travelers, averaging over 500 fatalities per year between 1982 and 2008.
Myth: Holiday travelers are subject to more security screening
Fact: While the holidays provide a unique challenge to the Transportation Security Administration, travelers are not necessarily subject to any new screening.
Rather, because the number of travelers that will be swarming TSA checkpoints during the holiday season will increase, additional time and traveler errors create more problems, leading to additional screening for novice flyers.
For those planning to travel by air, the TSA recommends arriving at the airport with plenty of time to spare. Those who bring along a special holiday meals should be sure to understand how carry-on regulations may affect your travel plans. As a general rule, the TSA considers any food item that can be spread, spilled, sprayed, pumped, or poured, as a liquid or gel. These particular items will be subject to 3-1-1 liquid regulations.
Myth: You can't travel with wrapped presents
Fact: There is nothing quite like watching the surprise and excitement of delivering a present to its recipient this holiday season. As a result, many travelers may elect to pre-wrap their gifts prior to departure, with the innocent intention of bringing a surprise. While the TSA does not strictly forbid wrapped presents, they do caution that anything that looks suspicious is subject to additional screening.
Travelers are welcome to pre-wrap their gifts and pack them in either checked or carry-on luggage.
Gift that include excessive amount of liquids (like snow globes) should always go in checked luggage, while other gifts may be appropriate for carry-on luggage. However, if TSA agents are unable to determine what they are, those same gifts may be unwrapped and further investigated, creating a delay in travels and an additional inconvenience. If in doubt, wrap your gift at your destination, or have it shipped ahead of your travels.
By understanding where the real problems lie during your travel experience, you can make sure you make the most of your next adventure. Through preparation, travelers of all types can make sure they travel safe and secure this holiday season.
Cycling Through Cinema Sites in Europe On Freewheel Holidays' Bike Vacations
The late actress Anita Eckberg showcsed Rome's allure while splashing in the Trevi Fountain in the 1960 film La Dolce Vita. Scores of movies today have cemented plots in locales that, like the fountain, intersect with planned vacation itineraries offered by leading tour operators.
One trend-setting company, Freewheel Holidays, specializing in self-guided bicycle vacations throughout Europe, offers the chance to visit cinema locations on several of its 2018 itineraries. Included in program rates are lodging with breakfasts, detailed route notes, point-to-point luggage transfers and complimentary bike rentals.
Movie buffs or anyone with a love of history and adventure will enjoy these bike tours: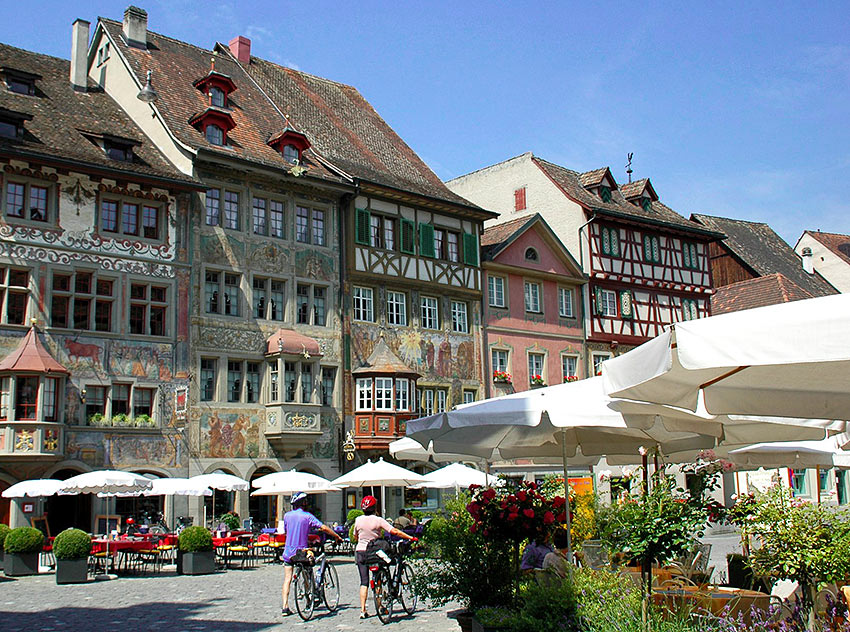 Austria's Lake Constance welcomed the crew filming Quantum of Solace. Cyclists can visit the strikingly modern opera house (Festspielhaus Bregenz) where the nefarious Quantum organization meet up during a performance of Tosca.  Lake Constance Family Special is a 7-day journey that wanders through vineyards and Baroque villages, and by castles and Roman ruins, with suggested stops at the Zeppelin Museum to view a model of the famous Hindenburg airship.  The per person double rate is from £569. For details see http://www.freewheelholidays.co.uk/tour/lake-constance-family-cycling-tour.
Italy's Venice was the site for The Talented Mr. Ripley. On any of Freewheel Holidays' itineraries of Venice, guests can stop for an espresso at the old café in Piazza San Marco, a meeting place for Ripley (Matt Damon), Marg (Gwyneth Paltrow) and Mr. Greenleaf (James Rebhorn). Tours range from five to eight days. Venice Round Tour is one example. Days 1, 2 and 7 focus on Venice. Other days are spent exploring the foothills of the Italian Alps near Vicenza to Bassano del Grappa to Treviso, enroute sampling trademark grappas and proseccos and Italian village life beyond La Serenissima. The per person double rate is £619 and includes bike rentals. For details see http://www.freewheelholidays.co.uk/tour/venice-round-tour-7-nights.
Belgium's Bruges is a treasure trove for cyclists who watched In Bruges. They can visit where the hitmen hole up, Relais Bourgondisch Cruyce Hotel, and brave, like Ken (Brendan Gleeson), the 366 narrow steps of the Belfry. They can meet for a beer as the main characters did at 1 Zwart Huis (the Black House) and gaze, as did guilt-stricken Ray (Colin Farrell), at the Hieronymus Bosch painting of The Last Judgment at the Groeninge Museum and dine at Cafedraal where Ray enjoys his first date with the cheerfully drug-dealing Chloe (Clémence Poésy), before punching out the lights of a Canadian couple. They might even linger, as Ray and Chloe did, on the Meestraat Bridge, between Vismarkt (Fishmarket) and the Groenerel. Bruges and Belgian Coast is a 7-day itinerary that targets families with easy cycling routes and child-friendly attractions. Rates are from £469 per person double. For details see http://www.freewheelholidays.co.uk/tour/bruges-and-belgian-coast-6-nights.
Czech Republic's Prague can be visited through the lens of Mission Impossible. As the mission falls apart, controller Jim Phelps (Jon Voight) falls into the Vltava River from the famous Charles Bridge; the art deco headquarters of villain Max (Vanessa Redgrave) is the Hotel Europa on Wenceslas Square. Prague to Vienna is a 9-day holiday linking these cultural capitals with lakes, forests, vineyards, the old Iron Curtain and historic towns of south Bohemia and Moravia, including two UNESCO World Heritage Sites. The per person double rate is from £949. For details see http://www.freewheelholidays.co.uk/tour/prague-to-vienna-self-guided-cycling-holiday.
Another itinerary in this region utilizes the Elbe (River) cycling path between Prague and Dresden. Enroute to Dresden's Zwinger Palace, Semperoper (Opera House) and Frauenkirche is Theresienstadt, a World War II concentration camp. For details see http://www.freewheelholidays.co.uk/tour/prague-to-dresden-cycling-holiday.
UK's Oxfordshire made an indelible impression in Harry Potter and the Goblet of Fire when Ron Weasley (Rupert Grint) learns to waltz at Divinity School, Bodleian Library, Oxford.  He recovers here after being poisoned in Harry Potter and The Half Blood Prince. In Duke Humfrey's Library in the Bodleian Library, Harry (Daniel Radcliffe) and Hermione (Emma Watson) mull over who to take to Slughorn's Christmas party. Oxford & The Cotswolds is a 7-day program offering glimpses of England's finest stately home, Blenheim Palace, and quiet villages that seem removed from the 21st century. The per person double rate is £599. For details see http://www.freewheelholidays.co.uk/tour/oxford-amp-the-cotswolds.
JetBlue's 'All You Can Jet' Pass Is Back
Courtesy Cynthia Drescher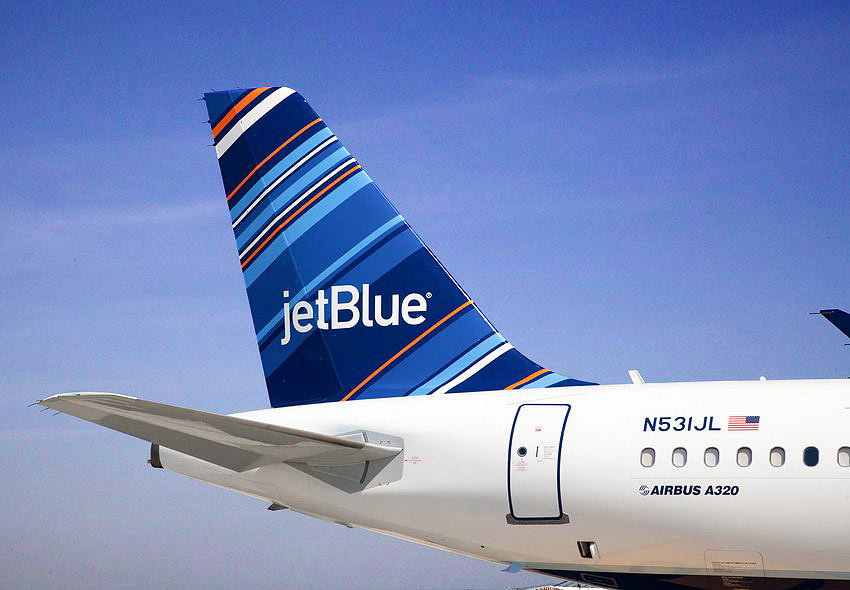 How many free flights can you fit into one year?
Buy one flight, get a full year of flights for free. It sounds crazy, but it's true for the next two weeks, as JetBlue awards travelers who book even one ticket on their website with a chance to win one of three 'All You Can Jet' passes for 2018. Dubbed "AYCJ" for short, the pass allows for unlimited travel from February 1, 2018 through January 31, 2019. Hopefully winners are bursting with wanderlust, as these AYCJ passes will be valid for flights to the more than 100 cities on JetBlue's route map, including international destinations like Mexico City, Grand Cayman, Bermuda, St. Lucia, and Cartagena, Colombia.
Consistently ranked by our Readers' Choice Awards as one of the best airlines in the United States, JetBlue launched the original AYCJ pass in 2009. It cost $599 per person and granted one month of unlimited travel. The airline then revived the pass in 2010 and, in 2012, altered it for four-legged travelers, with a $299 'All Your Pet Can Jet' pass. JetBlue has once before offered AYCJ passes as a contest prizes when, back in 2014, they gave away 10 passes, valid for two months each, in celebration of 10 years winning the J.D. Power award for highest customer satisfaction among North American low-cost carriers.
Need some inspiration on where to go first if you win? Speaking to Condé Nast Traveler, JetBlue corporate communications manager Morgan Johnston shared where he would go with an AYCJ Pass: "While I love life in the Northeast, I know when the travel period starts on February 1, it's going to be prime 'why do I live where the air hurts my face?' season. I'd immediately start mapping out a tour of warm destinations, and maybe check off a few of those cities that I haven't made it to yet. Then when summer rolls around, I'd move my trips to the northern destinations (or far south — Lima [Peru] is an overlooked gem!)."
Unlimited flight passes are nothing new. AirAsia offers the 'ASEAN' pass for flights to countries within the Association of Southeast Asian Nations, like Indonesia and Thailand. A Brazil-specific pass for flights around the South American country on AZUL launched in 2015. Even business-class travelers can get in on the deal, with unlimited transatlantic travel on business-class-only airline La Compagnie (that one to the tune of $35,000 for a year). JetBlue's AYCJ predates all of these, however, and continues to have lasting, positive effects.
For further information, log on to JetBlue
12 Things You Should Never Do in an Airport Security Line
Courtesy Neil Gladstone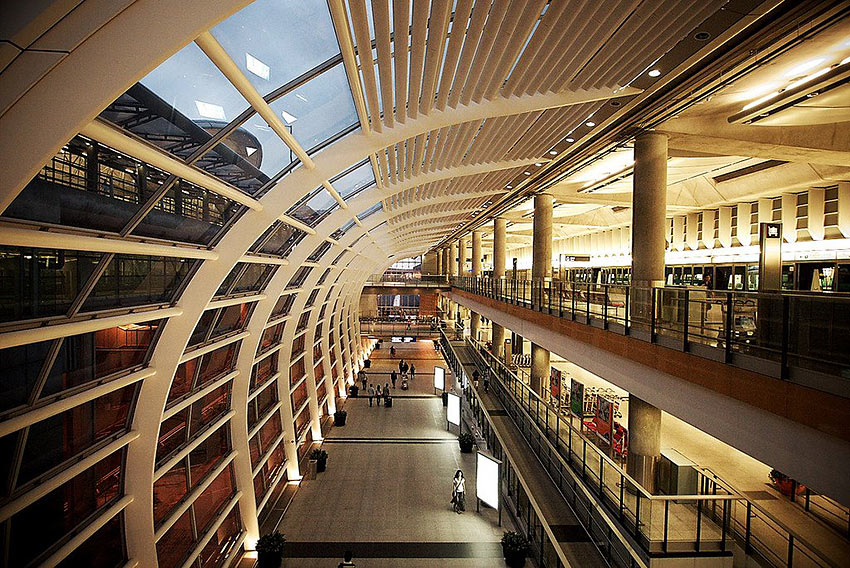 If you've ever wondered whether airport agents perform a necessary function, take a look at the TSA Instagram account. You'll find a stupefying collection of objects confiscated from passengers, including axes, crossbows, and handguns (and that's just in the last few days). Acting foolishly, though, can get you delayed from a flight or even detained. To help explain what you shouldn't do in an airport security line, we tapped Lewis Sage-Passant, a former British infantry officer who is trained in intelligence and has worked in security and crisis management for several corporations, including Goldman-Sachs. These days, he runs How Safe Is My Trip, a company that creates advisory reports for people going to risky destinations.
1. Don't joke about bombs or anything illegal.
You'd be amazed at how many people think it's no big deal to joke about having explosives on an airport security line. After being told that he couldn't bring two cans of soda on board, a Phoenix passenger said each can contained a 30-second detonator. A customer in San Juan told the ticket agent her bag had a bomb and she was going to blow up the plane, causing the terminal to be shut down for almost an hour. A Miami traveler said he had a bag full of dynamite, and thus caused five flights and over 1,000 people to be delayed for almost five hours. (You can read a long list of people trying to drop the same gag.) "People are getting frustrated with airport security and the frustration is leading to people making jokes," says Sage-Passant. "It's a pretty thankless task from the point of view of the TSA. They're screening about two million people every day just in the U.S."
2. Don't try to hide something that shouldn't be on the plane.
In addition to numerous confiscated items, the TSA Instagram account also shows pictures of the many ways people try to hide objects that shouldn't be on a plane. For example, one traveler hid a knife inside of an umbrella, assuming that no TSA officer would open it (since it's bad luck). Another taped a pocketknife into the hollowed-out plastic handle of an electric toothbrush. Such craftiness can lead to fines and even arrest. If you're wondering whether or not you can pack a particular item, tweet a picture of it to @AskTSA and the account managers will let you know. One vacationer recently sent a picture of a replica battle axe. (That needs to be placed in checked baggage, FYI.)
A common question is whether or not food can be brought through security. "You can bring through solid food, but they may ask to inspect it," says Sage-Passant. "They'll even open up people's sandwiches. People who are trying to smuggle things into the airport are quite creative and will use things like that. But typically, food items are okay to carry through."
3. Don't smuggle too much liquid through the security line.
Anyone who has flown on a plane in the past 20 years should know that only 3.4 ounces (or 100 milliliters) of any liquid are allowed on a plane. So don't slide that $5 liter of Diet Coke you just bought into your windbreaker pocket. The officers will make you throw it out.
4. Don't bring a gun.
If you're wondering whether or not you can bring a weapon on a plane, the answer is probably no. If the weapon is a gun, the answer is definitely no. In July 2017, a record 89 firearms were confiscated in the TSA line in one week. Sure, a few may have been found on gun holders who absentmindedly forgot they were carrying it, but that leaves more than 80 people who were actively breaking the rules.
5. Don't re-pack.
While there's nothing illegal or even technically wrong about reorganizing your carry-on while in the security line, you can't pull this off without annoying everyone around you. As the line trudges forward, your clothes, laptop, and shoes will probably get mixed in with someone else's and the sighs will start rolling. There's plenty of time after getting through security to apply all of the Marie Kondo advice you've been itching to unleash.
6. Don't get nervous if officers pull you out of line for questioning.
Sometimes the officers are trying to confirm a question they have or are doing a required random screening. "They're not flying you off to Guantanamo Bay," notes Sage-Passant. "Usually there's something that has shown up funny on the X-ray and they just want another look at it." If you're in a hurry or feeling frustrated, cool your jets and remain polite.
Sage-Passant has gotten pulled out of the security line several times. When he was carrying his army-issued rucksack, TSA officers would find gunpowder residue on the cloth. But it didn't take much of a discussion to clarify the situation. "As long as there's an acceptable reason, the officers aren't really looking to dive in," explains Sage-Passant.
7. Don't worry if you realize you have something you shouldn't.
People often forget they're carrying something that they shouldn't, such as nail clippers, says Sage-Passant. "If it's a genuine innocent mistake, they will let you go," he says. "It's when people get shifty or defensive that there's a problem."
8. Don't wait to take off your metal.
No one wants to be the person who holds up a long line of annoyed people. You can avoid people staring at you with their arms folded by removing your watch, belt, jewelry, and other metal items long before you're facing the TSA officer. Oh, and empty your pockets.
9. Don't get grabby with other people's stuff.
Wanting the line to move along quickly is understandable. Pushing another person's iPad around is unnecessary. You never know what's going to spark an argument when you've got a long line of grumpy travelers. If another traveler leaves something behind, you may even cause a security breach by picking it up (as surprising as that may seem).
10. Don't unpack necessarily.
Many travelers assume they need to place all electronics into a bin, even though TSA rules specify that only electronic items larger than a cell phone must be X-rayed individually. So, yes, you need to separate out your Nintendo and iPad, but no, you don't need to take out your iPhone.
11. Don't hassle the TSA officers.
The security officers have to guide a lot of people through the lines each day, and they want to move you along as quickly as possible. If you get it in your head that they're out to hassle you, the situation will likely get worse and tensions will escalate. Keep calm and move on.
12. Don't forget to sign up for TSA Pre-Check.
If you're a frequent traveler and groaning about waiting in yet another security line, you might want to seriously consider investing in TSA PreCheck, so your trip doesn't feel even longer.
Holiday Travel Hacks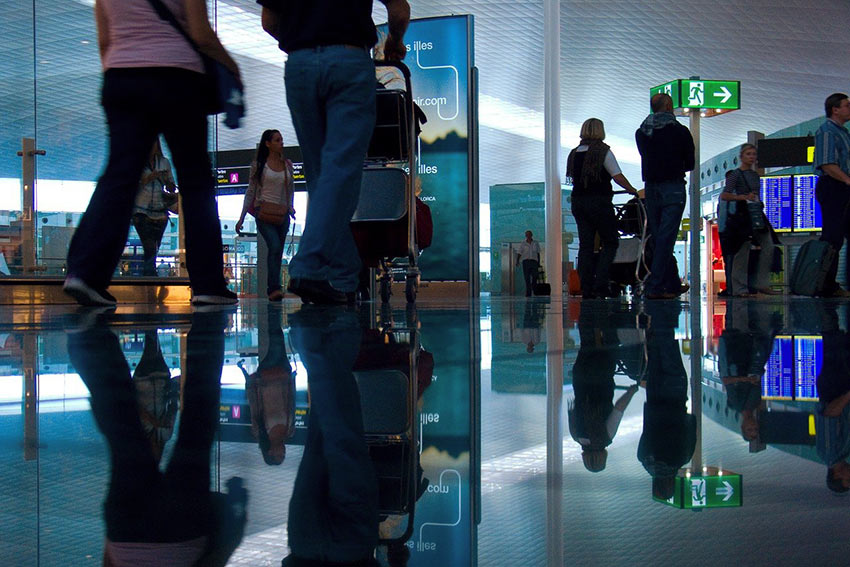 Holiday season is also peak travel season. Millions of people are getting away on vacation or getting together with family, and you want it to go as smoothly and effortlessly as possible.
So here are the World Nomads Holiday Season Travel Hacks.
Book a direct flight to lessen the chances you'll be delayed or miss a connection. If you are delayed your World Nomads travel insurance policy will come in handy because you might be able to claim for out of pocket expenses such as extra meals you had to buy or a hotel room you had to book*.
Splurge on lounge access. Go on spoil yourself, and avoid sharing an overcrowded departure lounge with the rest of humanity.
Join the frequent flier/miles program. Sometimes club members get a little extra bag allowance, so you can cram in all those last minute gifts.
All the charging points are occupied in the departure lounge? No problem, find a TV, most have a USB port on the back that can be used for charging your cell phone.
Fly as close to, or on, Christmas day for a cheap flight. You might also get extra special service from cabin crew who are spreading festive cheer.
Don't buy the cheapest fare. If flights get overbooked those who've paid full fare are usually the last to be bumped.
If you're on a full fare this is probably your best chance of getting an upgrade. If coach is full they'll assign empty business class seats. This only works if you're a solo traveler. So dress well, speak nicely to the check-in clerk and don't be the first in line.
Get a sticker that marks your luggage as "fragile". It'll be loaded last, but it'll be first off the plane. Scoop it up from the carousel and start your vacation.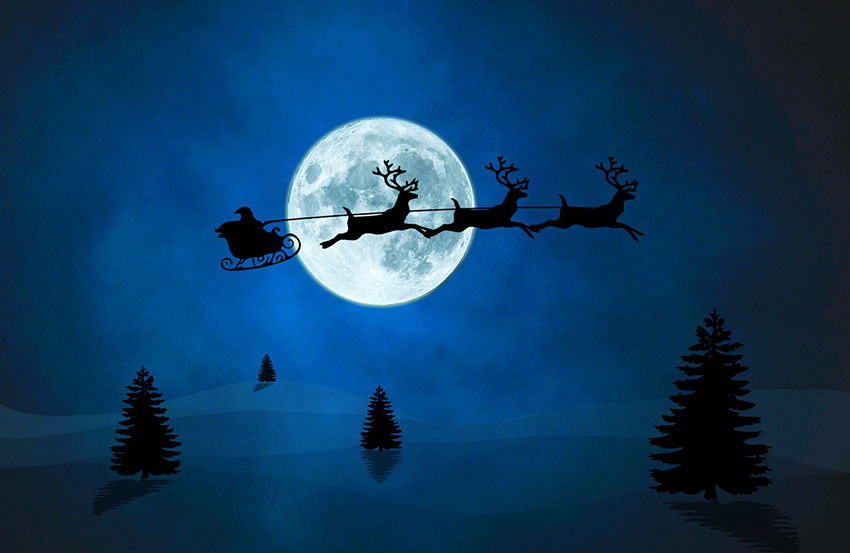 Calls for Greater Fossil Fuel Divestment at Anniversary of Paris Climate Deal
Campaigners call for an end to fossil fuel finance and subsidies to avoid dangerous global warming at a meeting to mark two years since the signing of the landmark agreement.
Local governments signed the One Planet charter, which requires cities and their mayors to use their public procurement and policy decisions to promote green technology, including renewable energy and zero-emissions buildings, as well as better arrangements for waste and recycling.
Nearly 200 civil society organisations, from nearly 60 countries, called on governments at the meeting to end subsidies and public finance for fossil fuels, and for the World Bank to end fossil fuel finance. The signatories included Greenpeace, the Climate Action Network, WWF, Christian Aid and Oil Change International.
A group of economists including Jeffrey Sachs and Yanis Varoufakis also called for no more to be spent on fossil fuels, while more than 50 companies including Adidas, Alliance, H&M and Philips signed another declaration calling for the polluting fuels to be phased out.
But green campaigners were concerned that the measures announced at the conference were insufficient to drive forward the Paris agreement goals.
Rachel Kennerley, of Friends of the Earth, said: "[The conference] should resolutely move cold hard cash away from dirty, polluting energy, and instead invest in clean energy, if we are to avoid the earth's temperature rising by 3C [which scientists say is likely on current trends]. The [One Planet conference] will fail if it just delivers a rehash of previous commitments, because the scale of the challenge faced clearly cries out for a radical and immediate response."
Alex Doukas, of Oil Change International, said companies were still investing in, and receiving government funding for, "exploration for more oil and gas that can never be burned if we have any hope of limiting the damage from climate change."
Lord Stern, former chief economist of the World Bank, and author of the 2006 review of the economist of climate change that found tackling emissions would be much less costly than the effects of global warming, also called on Europe to take a lead. He said the current price on carbon under the European emissions trading scheme was too low, and called for a price of $40 to $80 a tonne of carbon dioxide by 2020 in order to reach the Paris agreement goals.
He said: "Fossil fuels must be confronted with their real costs, and polluters must pay, if markets are to work and emissions are to fall at the rate necessary. However, a carbon price by itself cannot deliver the required design of cities and networks that will be crucial to reducing emissions on the scale necessary. Carbon pricing must be supported by other policies to drive the low-carbon transition [including] regulation to drive out coal from our power systems quickly, and stopping the sale of new cars powered by fossil fuels over the next couple of decades."
Video Will Make Up 75 Percent of Mobile Traffic in Five Years
That's up from just over half of all traffic now
Three quarters of all mobile traffic will be used for video in 2023, according to a new report by telecommunications equipment company Ericsson. That's up from just over half of all traffic today.
Not only will that be a bigger share but also a bigger pie, as more people watch more video on their smartphones. Overall, worldwide mobile data traffic will increase to 110 exabytes per month in 2023, according to Ericsson, or the equivalent of 5.5 million years of streaming HD video. It's eight times the 14 exabytes per month we used in 2017.
What does this mean for consumers? Well, obviously, we'll need a bigger data plan.
Currently, smartphone owners around the globe use on average 2.9 gigabytes of data per mo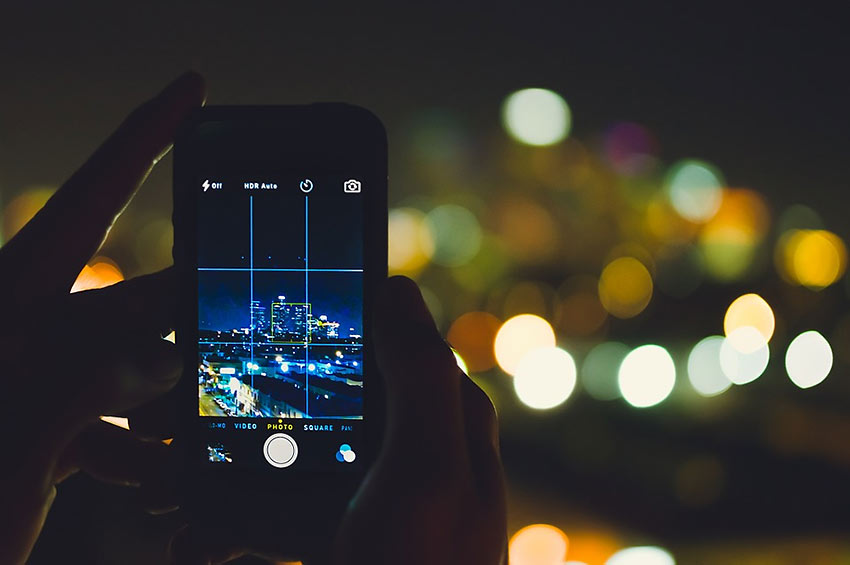 More mobile video traffic also means there will be an increased emphasis on mobile video for advertisers.
Social media consumption on mobile is also rising, but not as fast as video. Therefore, social media will represent a smaller share of mobile traffic in 2023 — eight percent — than its current 12 percent of mobile traffic.