Happy Thanksgiving from the Staff at TravelingBoy
We have designated this Thanksgiving to think of those who suffer from great sorry and misfortune. Here are some of our favorite charities.
MORE
Scott Pruitt Is 'Hell-Bent' on Dismantling EPA Rules
By Robert Redford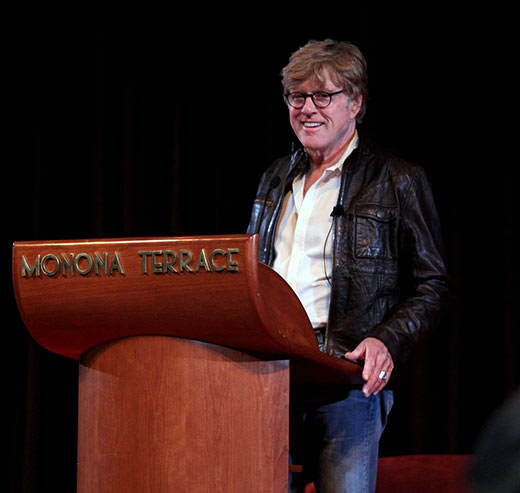 MORE
How to Fight Jet Lag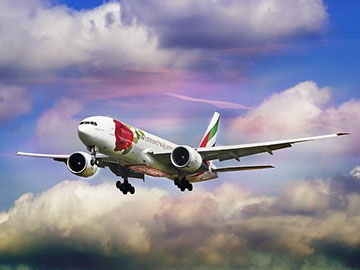 Being outside during daylight, exercising early and avoiding caffeine, alcohol or nicotine before bedtime can help lessen the effects of jet lag after returning home across time zones. Complete recovery can take multiple days.
MORE
New Security Measures Implemented for US-Bound Travelers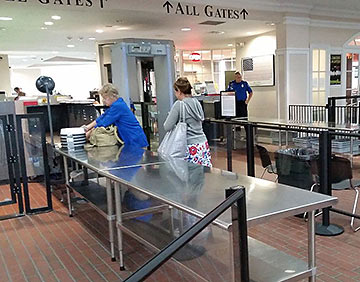 US-bound air travelers from Europe and Asia reported that new security measures weren't very different from those already in place, although more passengers were selected for secondary airport security screenings. Procedures vary by country, leading to confusion for some travelers.
MORE
ViaHero: How to Have a Local Plan Your Personalized Trip
Judy Koutsky
When Kevin Maloney started to plan his trip to Iceland, a friend mentioned a new service called ViaHero. "I knew there was a lot to see in Iceland and I had a short period of time. I didn't want to spend a lot of personal time doing the research," Maloney says. "My goal was to have an expert map it out for me."
He was looking for someone with expert knowledge of the area, but tailored to exactly what Maloney wanted to do on vacation. "It wouldn't have been difficult identifying some of the big landmarks, like Blue Lagoon," he says. "But it would have been hard for me to identify great local food spots, or natural springs that aren't in the guide books."
So he signed up for the service and received a local "Hero" in Iceland.
MORE
"Uncommon Flavors of Europe" Campaign Will Promote Three Delicously Italian Ingredients for Three Years
Under the "Enjoy, it's from Europe" program adopted by the European Union, a new campaign titled "Uncommon Flavors of Europe" will bring the attention of consumers to three products from Italy for the next three years through grocery store promotions in the U.S. and Canada: Asiago PDO cheese, Speck Alto Adige PGI ham and Pecorino Romano PDO cheese.
MORE
The Top 10 Most Visited Cities in the World: Mastercard Index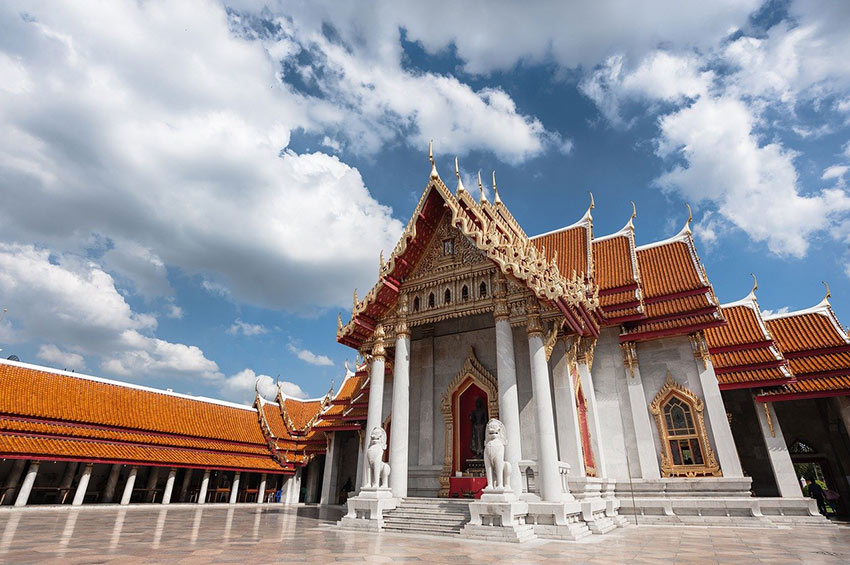 According the latest edition of the annual Mastercard Destination Cities Index, Bangkok, Thailand received 19.41 million international overnight visitors in 2016 — a figure that's expected to grow another 4 percent this year to 20.19 million.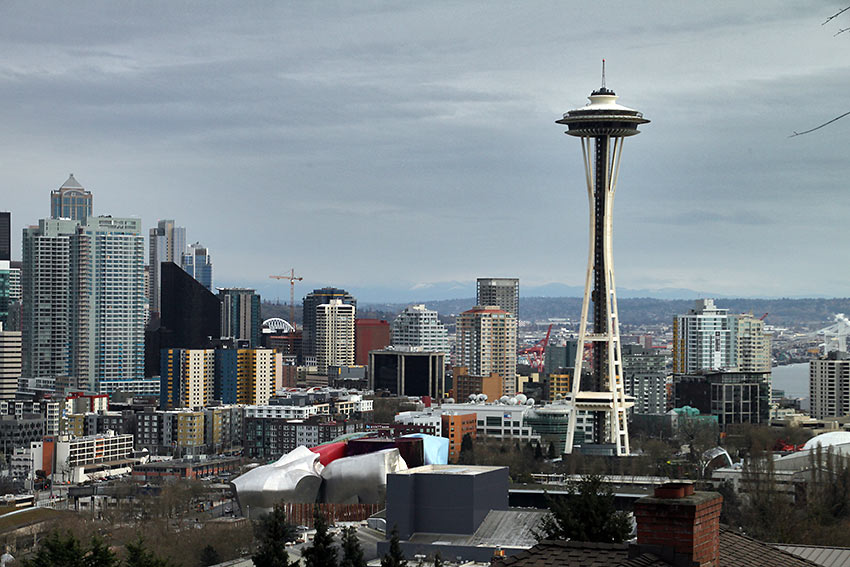 Rounding out the top three spots is London, which is forecast to receive 20.01 million international overnight visitors by the end of 2017, and Paris, which trails at an estimated 16.13 million.
MORE
Sports Tours International Invites Amateur Cyclists to L'Étape du Tour 2018
Sports Tours International, the UK-based provider of vacations built around nail-biting, world-class cycling and running competitions, is taking reservations now for amateur cyclists who want to participate in L'Étape du Tour 2018, an opportunity to tackle a mountain stage of the 2018 Tour de France.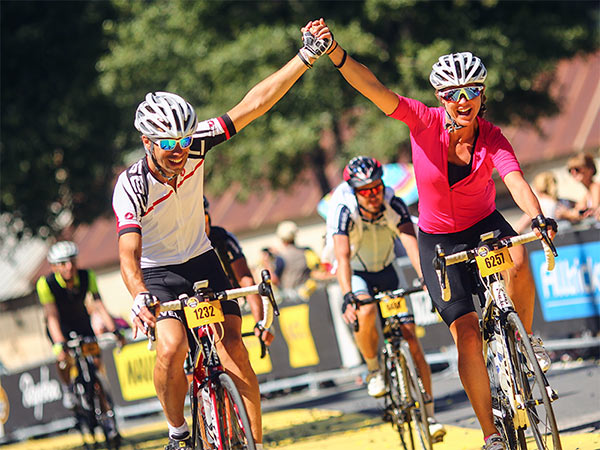 L'Étape du Tour 2018 is scheduled for Sunday, July 8, 2018, in Annecy, France. The finish is at Le Grand-Bornand, a resort in the Auvergne-Rhône-Alpes region. This finish was used in the 2009 Tour de France on Stage 17 when Alberto Contador famously went against team orders and left Lance Armstrong on both the Col du Romme and the Col de la Colombière.
Riders experience highs and lows while traversing a distance of 169km and climbing to heights of up to 4,000km, just like the pros when the 2018 Tour de France begins on July 7 and runs through July 29. For example, the Col de la Colombière will be the final climb for Stage 10 (Annecy to Le Grand Bornand, 159km) on July 17.
MORE
Non-Traditional Ways to Celebrate Thanksgiving
Roast turkey feasts, food comas, and football marathons are all perfectly fine Thanksgiving traditions. But if you're looking to shake things up this year, check out these alternative ideas for T-Day.
MORE
All-Inclusive Pricing or Hotel
We've all been bushwhacked by hidden hotel fees. The one that always gets me is paying a 'resort feel' to use an oceanfront properties' swimming pool, towels, beach chair, etc – the very reason that I selected that property.
Here's an intriguing blog by Mark Kahler, which addresses that issue.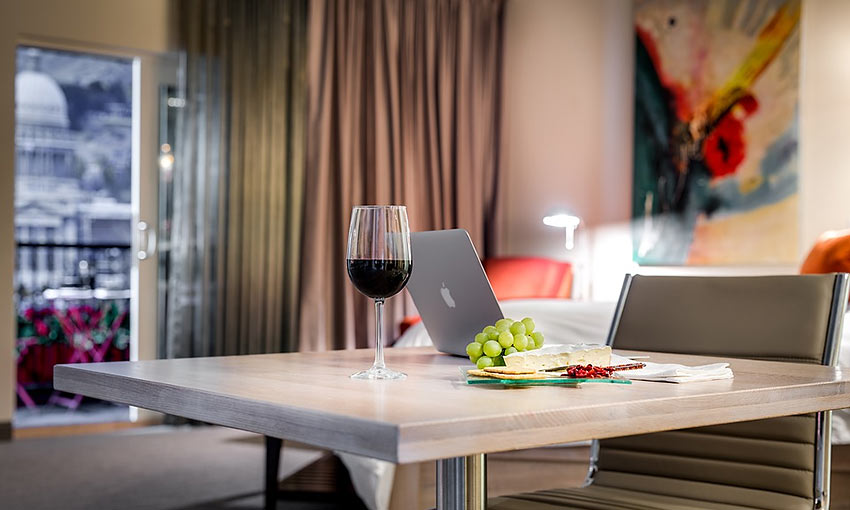 MORE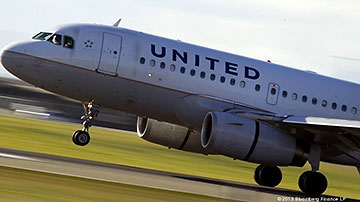 United Details How New Overbooking Compensation System Works
Courtesy Lewis Lazare
United Airlines launched a new voluntary overbooking compensation system Tuesday that will notify passengers upon checking in if they may be on a flight with potential overbooking problems. The notification will give passengers several compensation options, and if the gate agent chooses to rebook one or more passengers, travel vouchers will be issued.
MORE
How to Rack Up Airline Miles (Without Actually Flying)
You don't have to book a flight or hotel reservation to earn points with these programs.
Courtesy Danielle Brown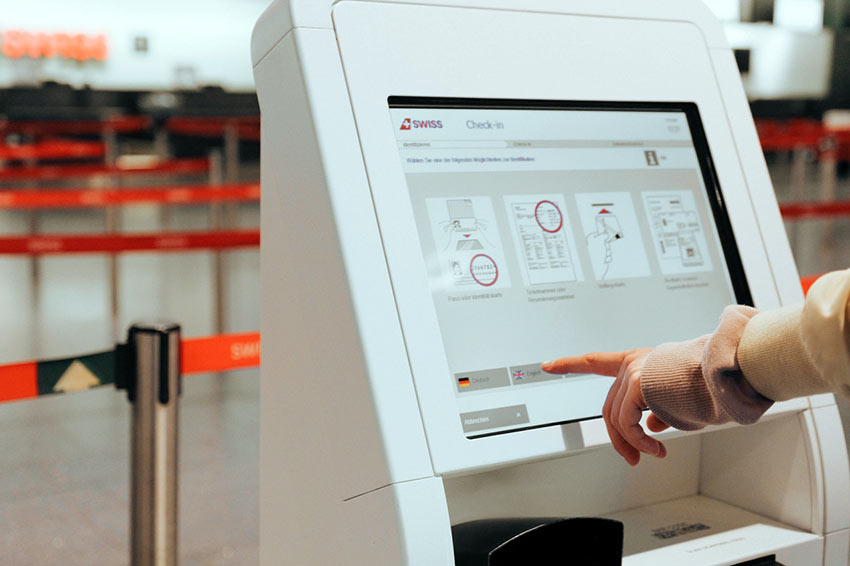 When it comes to loyalty, we all know the typical ways to earn rewards – book a flight, open a rewards credit card, make a hotel reservation, enroll in a dining plan, rent a car. And chances are you're earning points and miles this way already! While these methods tend to be top of mind, not many people know that there are actually a variety of ways to accrue valuable loyalty points.
MORE
Ready For A Nap?
Weary travelers can rent sleeping pods and shower time in the Nine Hours hotel at Tokyo's Narita International Airport
Courtesy Chris Weller – Business Insider

There aren't many frills at the Nine Hours hotel, but when you're only staying for a nap or a layover between flights, soft sheets and a dark space are pretty much all you need. Nine Hours is a Japanese chain of pod hotels started in 2009, with each chain designed to accommodate people for between one and nine hours depending on their needs. For $44, guests gain access to a private pod, sleepwear, and access to the bathrooms and lounge. Or for $7 you can just take a shower.
MORE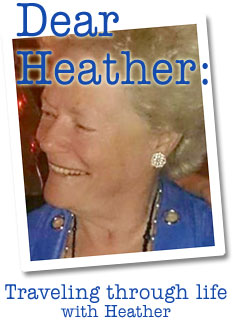 Never Collect Inanimate Objects, Because They Collect You
I was forty years old when I read this statement many years ago, and it struck me like a thunderbolt. I got it! Over the next couple of weeks, I had begun going through the things I had been accumulating since I was married.
MORE
Canada Will Have the World's Longest Trail Network in 2017
The Great Trail, also referred to as the Trans Canada Trail, is a 14,864-mile network of paths set to be completely connected by 2017, to coincide with the country's 150th birthday.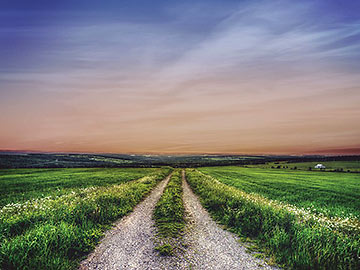 MORE
Operation Homefront
A national nonprofit, Operation Homefront leads more than 4,500 volunteers with nationwide presence who provide emergency and other financial assistance to the families of service members and wounded warriors.
MORE
Worldwide Vacation Rankings
U.S. News Travel's Best Vacations rankings identify the top destinations by region and vacation type.
MORE
7 Frequent-Flyer Tricks Worth Learning
Master the art of earning miles, attaining elite status, and working the system to earn free flights and other perks.
MORE
Top 25 Most Interesting Webcams
Selected from hundreds of nominees by a panel of EarthCam producers, EarthCam announces the most unique and compelling webcams of the year.
MORE
Milan Tour: Highlights and Hidden Gems with Francesca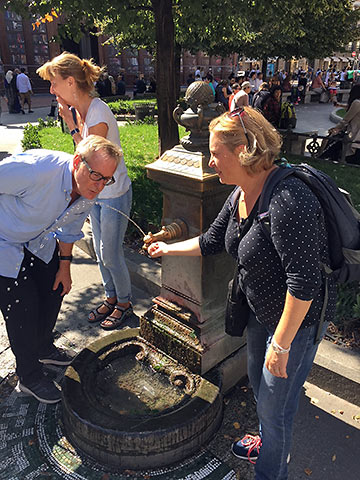 I just returned from a spectacular vacation to vibrant Milan. Thanks to With Locals' guide, Francesca Giorgetti, I was introduced to a Milan that I never even knew existed. Francesca personalized my family's walking tour to our interests, which covered historical sites, unique architecture, daily life in Milan and secret insights in which we would have never known on our own. Francesca is a walking encyclopedia on all things Milan. If you have an obscure question not generally asked, she would jump on her iPhone and have your answer in a matter of seconds. A true high point, was Francesca organizing a tour of the La Scala Museum, which included her edifying oral history of La Scala, seeing intricate outfits, musical instruments, various stage props and an actual viewing of a rehearsal at La Scala from a balcony setting. We later learned that she was actually at the museum the day before, in preparation of our tour. Milan was great, but it became a multi-dimensional city experience thanks to Francesca's expertise.
More information about tours With Locals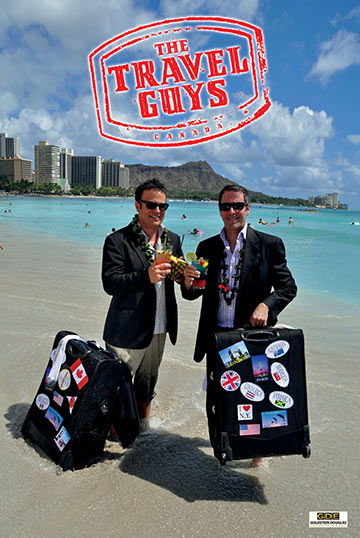 Hands down, this Canadian gem is our pick for the most hilarious, madcap travel show on the cybersphere.
In this zany episode, the Travel Guys take on Las Vegas.
WATCH Travel Guys Take on Las Vegas
The NAACP Warns that "travelers — especially African Americans … could [be] subject [to] disrespectful, discriminatory, or unsafe conditions."
Courtesy Tim Winship
When Muslim Advocates and the NAACP issue a joint letter accusing the U.S. airline industry of racism, it's big news. And when the NAACP, the "nation's oldest and largest nonpartisan civil rights organization," follows that up with an advisory specifically questioning the racial policies of the nation's largest airline, American, it's nothing less than a media firestorm. Indeed, all the major news media covered the story exhaustively. And "American Airlines" has been a trending Twitter topic for several days.
MORE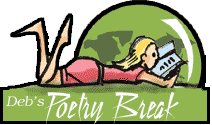 One Day is There of the Series
By Emily Dickinson
One Day is there of the Series
Termed Thanksgiving Day.
Celebrated part at Table
Part in Memory.
Neither Patriarch nor Pussy
I dissect the Play
Seems it to my Hooded thinking
Reflex Holiday.
Had there been no sharp Subtraction
From the early Sum —
Not an Acre or a Caption
Where was once a Room —
Not a Mention, whose small Pebble
Wrinkled any Sea,
Unto Such, were such Assembly
'Twere Thanksgiving Day.
Send Deb your favorite travel poems.
Courtesy Shannon McMahon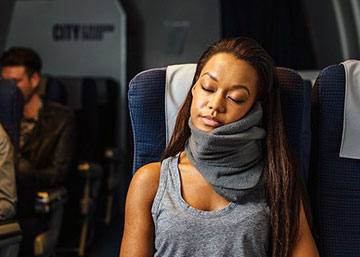 Some of the best neck pillows are also the most packable. Skip clunky, over-engineered travel pillows with these simple-yet-effective options.
Courtesy Shannon McMahon
Unimpressed by some of the newest travel pillows to hit the market? Many are virtually unpackable or outright embarrassing, with armrest-mounted stands or bulky padding that makes them quite the spectacle. Luckily, over-engineered travel pillows aren't the only way to sleep on the plane; some of the best neck pillows are also the most packable. Here are eight simple-yet-effective options that won't embarrass you or take up unnecessary space, making them some of the best neck pillows out there.
MORE
This Is the New 'Best Airline' According to Savvy Travelers
Every year, Conde Nast Traveler gets a lot of mileage out of its Readers' Choice Awards, with feedback from over 300,000 travelers.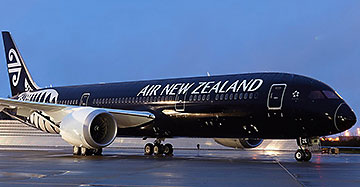 According to the travel-savvy group that comprises Conde Nast's survey base, the world's 20 best are as follows:
1. Air New Zealand
2. Qatar Airways
3. Singapore Airlines
4. Emirates
5. Swiss
6. Virgin Australia
7. Virgin Atlantic
8. Asiana
9. Aegean
10. Cathay Pacific
11. Korean Air
12. Qantas
13. All Nippon Airways (ANA)
14. Finnair
15. Turkish Airlines
16. Etihad
17. Japan Airlines
18. EVA Air
19. Lufthansa
20. KLM
And in the Best U.S. Airline category, readers voted as follows:
1. Virgin America
2. JetBlue
3. Alaska Airlines
4. Hawaiian Airlines
5. Sun Country
The 10 Best Airports in the World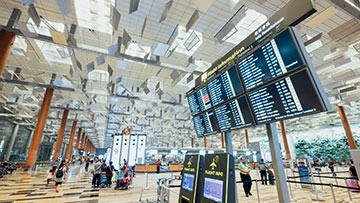 Skytrax has released its latest World Airport Awards based on what it calls the largest annual global airport customer satisfaction survey. Nearly 14 million airport survey questionnaires were completed by 105 different nationalities of airline customers between July 2016 and February 2017. It covering 550 airports worldwide and evaluated travelers' experiences via performance indicators including check-in, arrivals, transfers, shopping, security and immigration. The awards were handed out by Skytrax at Passenger Terminal EXPO in Amsterdam, Netherlands.
See the top 10 airport winners
"Shoot for the Stars" Winners Announced by Global Connections
Global Connections, Inc. (GCI) has selected exceptional photos from nearly 1000 entries in its 12th Annual "Shoot for the Stars" Contest.
First, second and third prizes were awarded in each of the three categories: Wild and Fun, Family & Friends, and Landscape. In total, prizes were valued at more than $3,000 overall.
"Another year, another amazing collection of photos from GDV members," said Melanie Gring, GCI's VP/Strategic Alliances. "Our members shared their memories from worldwide travels and it was a tough decision to limit our winners to only nine images."
"It really is exciting to see all the places and activities our members experienced on their vacation," she continued.  "We're particularly fortunate these photos are so great because we use them in member collateral materials, on the website, and in testimonials."
See the winners in each category
Random Acts of Canine Kindness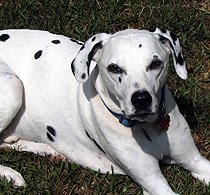 Cedric the Dog takes a well-earned break after organizing a protest at an alt–right Neo-Nazi rally in North Florida.
10 Free Scenic Drives for Budget Travel
Courtesy Mark Kahler, TravelSavvy
Free scenic drives provide some of the best budget travel values available. A breathtaking variety of vistas and views can highlight your stay in a new destination.
MORE
100 Trips Everyone Should Take in Their Lifetime
Business Insider UK asked 20 top travel bloggers and writers/editors from the likes of Lonely Planet, Suitcase, and Airbnb for the top five destinations they've ever visited – or the ones that are at the top of their bucket list.
Based on their advice, here's a list of must-see places across the globe that everyone should visit in their lifetime.
MORE
Countries That Require Visas for Americans
The State Department's Office of American Citizens Services and Crisis Management (ACS) administers the Consular Information Program, which informs the public of conditions abroad that may affect their safety and security. Country Specific Information, Travel Alerts, and Travel Warnings are vital parts of this program.
MORE
Tipping Etiquette Around the Globe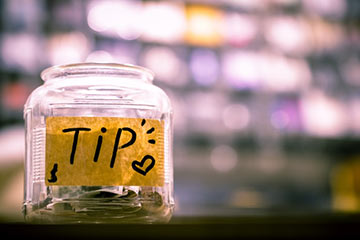 As North Americans, tipping is a reality, and we are sensitive that the wait staff receives their due. We generally like to tip at the amount of 15% to 20%. After all, the wait staff in North America depends on it.
But if you are confused about tipping in other destinations, we determined what's best to tip outside of North America.
Africa: 10% to 15%
Australia/New Zealand: None (the wait staff is well compensated in their hourly salary
Caribbean & Central America: 10%
China: None. (Tipping is against the law)
England: 10%
Germany: 10%
Ireland: 12%
Italy: None (except for great service, where you round out bill)
Japan: None. (tipping is considered rude, but you always offer your chef a beer)
Middle East: 15%
South America: 15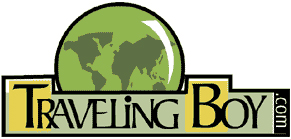 Being on the ground in over 180 countries means you get the full story.
10 Strange Laws from Around the World
Courtesy SmarterTraveler
From a stiletto ban in Greece to the pinball crackdown in South Carolina – give travel a unique flavor.
MORE
Together in Spirit – The Best Friends Animal Society
At the core of Best Friends Animal Society's work is the dream that one day animals will no longer be killed in America's shelters.
MORE
The Best Place to Find Cheap Flights