How to Rack Up Airline Miles (Without Actually Flying)
You don't have to book a flight or hotel reservation to earn points with these programs.
Courtesy Danielle Brown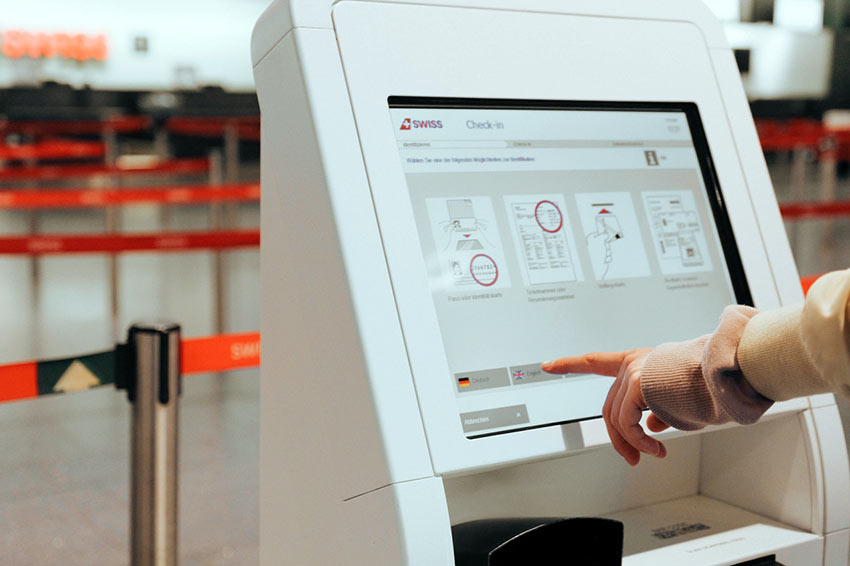 When it comes to loyalty, we all know the typical ways to earn rewards – book a flight, open a rewards credit card, make a hotel reservation, enroll in a dining plan, rent a car. And chances are you're earning points and miles this way already! While these methods tend to be top of mind, not many people know that there are actually a variety of ways to accrue valuable loyalty points.
Even many frequent flyers, effortlessly racking up miles on each flight, are unaware of the many loyalty and reward options that lie outside the sky's domain.
Earning miles can be as easy as going through your daily routine, treating yourself, protecting your family or giving a gift. All it takes is a little initiative and research to get you started.
Since loyalty programs are not one-size-fits-all, find ways you can earn loyalty points in ways that are tailored to your lifestyle and preferences. Airlines, in particular, have taken this idea and run with it. Many have created opportunities to earn rewards in unique and creative ways. Here's a look at ten of our favorite options: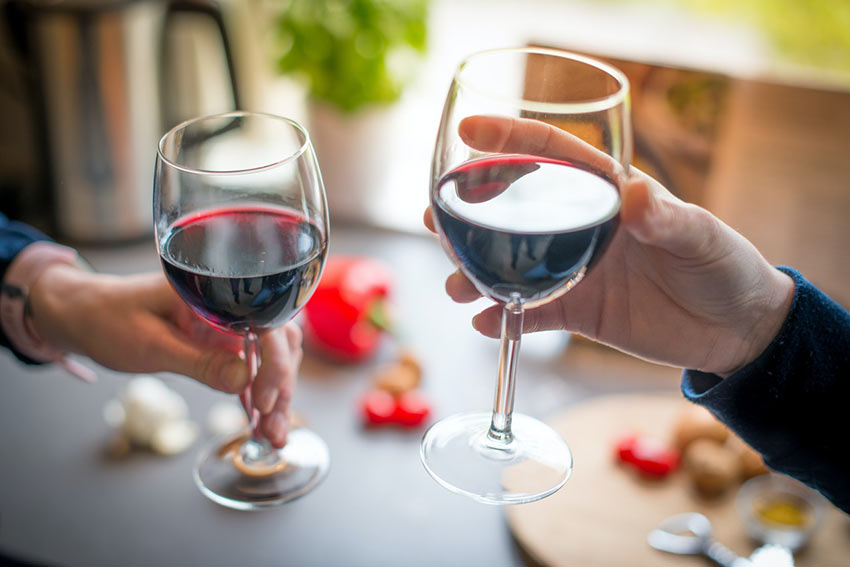 Watch your favorite TV programs: MileagePlus and AAdvantage members receive 25,000 miles when signing up for DIRECTV. Kick back, and enjoy.
Give flowers: And get miles. Sending flowers remotely is probably the biggest bang for your loyalty buck. Airlines including Southwest, Alaska, United and Frontier partner with flower shops nationwide like 1-800-Flowers, FTD and Teleflora, to name a few.
Pay your utility bills: Cutting the monthly utilities check can have its perks. Delta, United and Southwest have partnered with regional and national utility providers so frequent flyers can earn miles for signing up and for dollars spent.
Think smarter about energy: You might have to leave the ground and climb atop your roof for this one. In addition to gas and electric benefits, Virgin American Elevate and AAdvantage customers can receive up to 15,000 points and 30,000 miles respectively for installing solar panels on their homes. Be sure to read the fine print, though. Some offers are valid only in certain states.
Be forgetful: JetBlue doesn't want flyers to lose their belongings while traveling. They've teamed up with Tile – a mini Bluetooth tracking device and corresponding app that finds items in seconds – soTrueBlue members can gain reward points and hold on to their valuables.
Protect yourself against fraudsters: United awards miles for enrolling in LifeLock's identity theft program.
Lend a hand. American Airlines awards miles to AAdvantage members who make donations to the USO in support of our men and women in uniform, and Susan G. Komen on a mission to find a cure for breast cancer.
These are just ten of the many unique ways you can incorporate earning points and miles into your everyday life. I encourage you to do some detective work and see what other options your favorite loyalty programs offer!
Scott Pruitt Is 'Hell-Bent' on Dismantling EPA Rules
By Robert Redford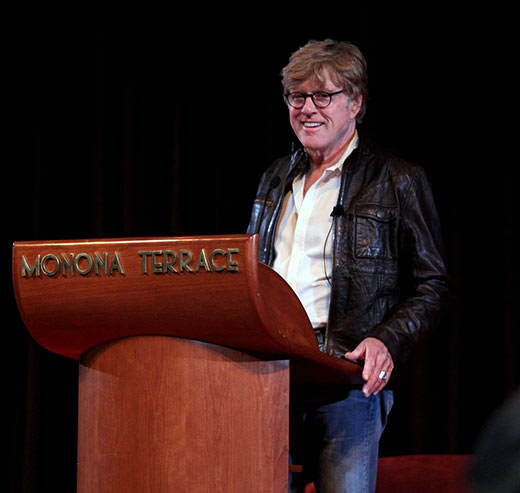 Forty-seven years ago, none other than President Richard Nixon established the Environmental Protection Agency, recognizing "clean air, clean water, and open spaces should once again be the birthright of every American."
Since that hopeful launch of the E.P.A., both Republican and Democratic presidents have affirmed that environmental issues transcend politics. That's simple to understand as the impacts of clean air, water and climate change impact all Americans, and everyone around the world.
What we need to pay more attention to, right now, before it's too late, is the reality that we've put someone in charge of protecting the environment who seems hell-bent on the opposite.
Current E.P.A. head Scott Pruitt is moving mountains of policy in the directions he favors. And those directions don't benefit you, or me, or our families. They only benefit the companies and industries that pollute and profit. And they will do whatever it takes to advance their agenda.
Now you can add censorship to the list of new E.P.A. techniques. Just this week, E.P.A. scientists who were scheduled to present their research at a leading and respected conference in Rhode Island, were told they were no longer allowed to even share their findings with colleagues. There is no democracy in darkness.
My heart goes out to all who have suffered and are suffering each and every time I turn on the news. These changes to our environment and future are very real, with very real consequences we are experiencing every day.
We simply cannot let Scott Pruitt's slash-and-burn attitude toward environmental protections continue. It's time to put renewed pressure where it's most needed, in challenging and shining light on what is taking place every day at the E.P.A.
Here's how: call your elected officials today and let them know you want a tough and science-led E.P.A. with the strongest mandates for protecting our environment and our future. Let them know what you think of Scott Pruitt's leadership, and ask them to support stronger oversight of the agency, stronger scrutiny of their decisions and ethics investigations into any wrongdoing.
We only have one planet, one home, one shot. This is it.

Canada Will Have the World's Longest Trail Network in 2017
The Great Trail, also referred to as the Trans Canada Trail, is a 14,864-mile network of paths set to be completely connected by 2017, to coincide with the country's 150th birthday.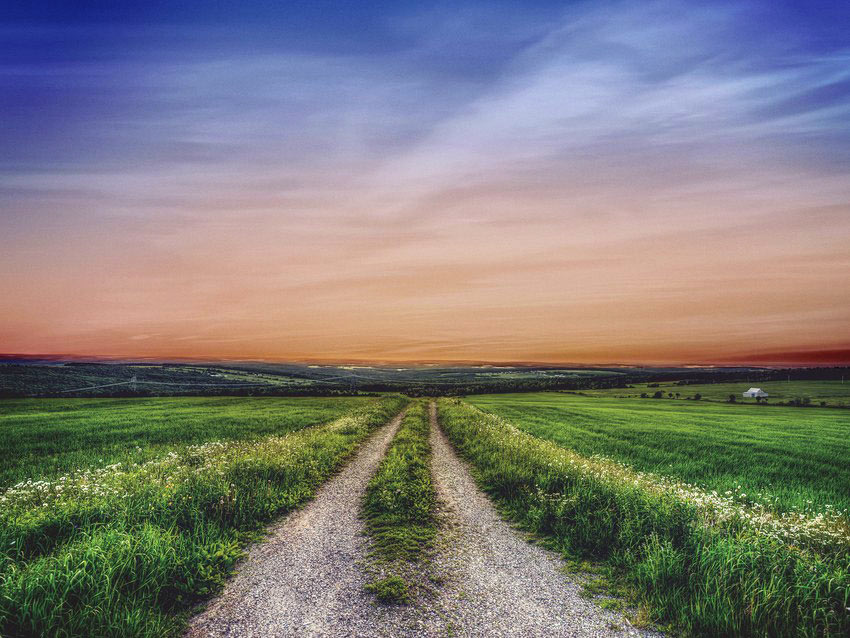 The East Coast Greenway, a proposed 3,000-mile bike trail along the East Coast of the United States, is impressive. But, just as they have when it comes to potato chip innovation and affordable health care, Canada's got us beat in the world of car-free cross-country trails—like five-times-as-long beat. The Great Trail, also referred to as the Trans Canada Trail, is a 14,864-mile network of paths set to be completely connected by 2017, to coincide with the country's 150th birthday.
The project began back in 1992 and today 87 percent of the proposed paths—12,905 miles of it—are already connected. (Not like it's a race, but by comparison the East Coast Greenway is only at about 30 percent complete.) The goal for the next year is to finish connecting the remaining 2,050 miles, which once complete means you could technically traverse the length of the second largest country in the world, and get all the way from Montreal to the Yukon via the trail.
And the Great Trail is not just for bikes: It's being built with summer hikers and horseback riders in mind, as well as with cross-country skiers and snowmobilers. River in the way? No problem. The project even includes entire stretches of water-based trails for kayakers and paddlers—about 26 percent of the total. Given Canada's somewhat unforgiving terrain—much of the country is dominated by frozen lakes, dense forests, and barren tundra—building thousands of miles of navigable trails has been no easy feat, especially considering the vast network of local organizations building the trails and the fact that it is being paid for mostly by private donors, with the Canadian government matching fifty cents for every dollar donated.
So what happens next year when one hundred percent of the proposed trail will be connected? "2017 is just the beginning of our story," Trans Canada Trail president and CEO Deborah Apps told Condé Nast Traveler. "The Trail will never be complete. We will continue to build and improve this treasure for generations to come." Okay, you win, Canada.
Nobel Says to Korea Nuke Players: We Are Watching!
They couldn't award it to Kim Jong Un or Donald Trump; that much was certain.
But the granting of the Nobel Peace Prize to the International Campaign to Abolish Nuclear Weapons opened itself to a clear interpretation across Asia: When it comes to the nuclear-saturated war of words on the Korean Peninsula, attention must be paid and treaties must be signed. And it must be done in a preventative way, at top speed, before something happens that can't be undone.
Looming in the background of the award announcement Friday was the sometimes scalding, sometimes tepid, never silent geopolitical scuffle this year between the young leader of the third-generation Pyongyang regime and the always voluble president of the United States.
Even the Nobel committee's language keyed in on that. It sounded like a plaintive cry to push parties to the negotiating table — to fix something that's already cracked before it's completely, irreversibly shattered.
The head of the group listed an assortment of the world's nuclear nations when she spoke after the win. But it was easy to find significance in the two she mentioned before all others — North Korea and the United States.
And this was the immediate assessment from a Nobel historian: "The panel wants to send a signal to North Korea and the U.S. that they need to go into negotiations." The prize, Oeivind Stenersen suggested, was also "coded support" of the Iran nuclear deal.
This year's Geneva-based winner, known as ICAN, was cited "for its work to draw attention to the catastrophic humanitarian consequences of any use of nuclear weapons and for its ground-breaking efforts to achieve a treaty-based prohibition of such weapons."
From the vantage point of the Korean Peninsula and its surrounding countries, where people shudder weekly at volleys of intemperate words and missile or bomb tests, such a treaty seems a distant dream. And few of the key players seem anywhere near a Nobel Peace Prize.
North Korea just conducted its sixth and by far largest nuclear test, moving closer to its goal of mounting a nuclear warhead on an intercontinental ballistic missile. It has repeatedly threatened to obliterate the United States from the map.
Such bellicose language from the North is common. It has spent years issuing over-the-top dispatches through its propaganda apparatus promising to destroy the United States.
In recent months, however, Pyongyang's invective has been matched almost blow by blow for the first time by equally aggressive language from Washington under the Trump administration, or at least Trump himself. The U.S. president has shown no hesitation in cutting through the niceties of diplomatic lingo to excoriate the North and threaten to wipe it out of existence.
He has dubbed Kim "Little Rocket Man" and said his regime may not be long for this world. The U.S., of course, has one of the world's largest nuclear arsenals, even after significant reductions since the Cold War. It remains the only nation on the planet to use nuclear weapons during a war.
In the past four weeks alone, Trump has used words like these, in a recent tweet: "Just heard Foreign Minister of North Korea speak at U.N. If he echoes thoughts of Little Rocket Man, they won't be around much longer!"
And Kim, who bestowed upon Trump the rarely used insult "dotard" and pronounced him senile, has used words like these:
"Now that Trump has denied the existence of and insulted me and my country in front of the eyes of the world and made the most ferocious declaration of a war in history that he would destroy (North Korea), we will consider with seriousness exercising of a corresponding, highest level of hard-line countermeasure in history."
Public posturing, sure. But not exactly language that points the way toward common ground, either.
The tension in word and deed between Washington and Pyongyang has faded slightly in recent days as the in-the-moment news cycle marches forward, but history shows that to be temporary. Another early-morning missile test, another intemperate remark or worse will put it right back on center stage.
The awarding of the $1.1 million prize to ICAN helps that happen, too, though even the group's executive director, Beatrice Fihn, said she "worried it was a prank at first" when she got the call from the Nobel committee.
Against this backdrop — and in Northeast Asia, a region that remains the only place where nuclear weapons were used against a civilian population during a war — the awarding of the Nobel Peace Prize in this manner implies one key point.
The influential body, which often uses the prize to set the agenda of where the light gets shone, is saying to Kim Jong Un and Donald Trump, among others: We've got our eye on you, and the world needs to look harder, too.
Ted Anthony, the Bangkok-based director of Asia-Pacific news for The Associated Press, has traveled to North Korea multiple times since 2014. Follow him on Twitter at @anthonyted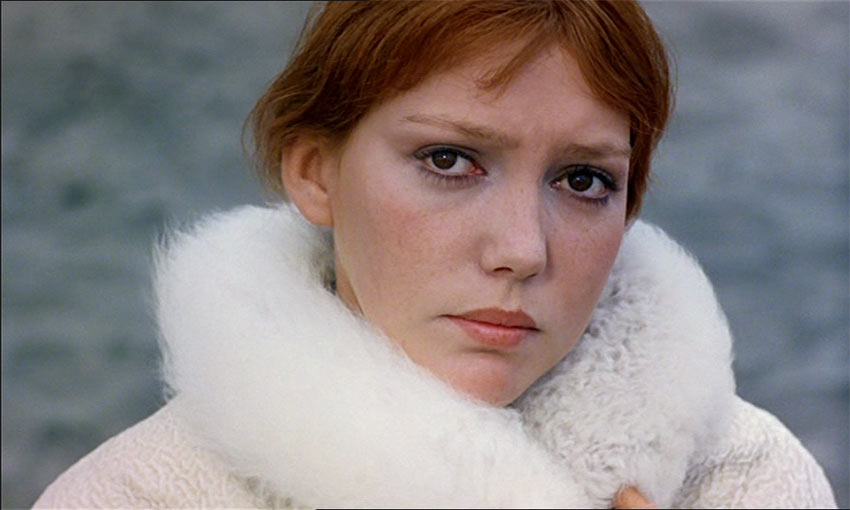 Anne Wiazemsky, French Actor, Novelist and Muse to Jean-Luc Godard, Dies Aged 70
She was French culture royalty, as granddaughter of novelist François Mauriac and the lead in Bresson's Au hasard Balthazar (1966). Later an acclaimed novelist on her own.
It's an uncomfortable irony that, after her life has ended, Anne Wiazemsky risks being seen as a bystander in her own story. In Michel Hazanavicius's enjoyable, but somewhat facetious new film Redoubtable, Wiazemsky, played by Stacy Martin, is depicted as a wry observer in her marriage to Jean-Luc Godard – the straight woman to his tormented clown.
Actor appeared in films by Bresson, Pasolini and Godard, to whom she was married for 12 years and whose memoir of their relationship was adapted into the 2017 film Redoubtable
In reality, even if she had never acted again after her debut – Robert Bresson's Au Hasard Balthazar, which she appeared in at the age of 18 – Wiazemsky would have been remembered as an intensely haunting screen presence. As Godard's wife and star, she went on to share with him the turbulent adventure of France's political self-questioning in the late 60s, but it would be a disservice to portray her merely as a key supporting player in the convoluted epic that was Godard's life. As well as chalking up several important screen roles over three decades, Wiazemsky triumphantly created a new career, becoming a successful novelist – her 1993 work Canines won the prestigious Prix Goncourt des Lycéens.
She was also a memoirist, spinning quasi-novelistic texts from her own experience. She wrote two quizzical, dispassionate books about her relationship with Godard, Une Année Studieuse (A Studious Year, 2012) and Un An après (One Year Later, 2015), the latter substantially forming the basis of Redoubtable. It's only a shame that what's lost in Hazanavicius's film is a sense of the inner experience – the exhilaration, the confusion, the exasperation – that Wiazemsky conveys so candidly in her honed, highly classical prose style.
Wiazemsky's screen debut could not have been more momentous: Au Hasard Balthazar is one of the most affecting and austere of French masterpieces. Wiazemsky plays a young woman living in the countryside, who has a difficult relationship with a Parisian suitor, and a symbolically charged one with Balthazar, the donkey that emerges as a transcendental martyr figure. Bresson famously required actors to show as little expression as possible, but Wiazemsky's humanity emerges powerfully. The fragility suggested by her face, which has the calm radiance of a medieval saint, contrasts with the intensity of her gaze. Together they project an admixture of compassion, repressed desire and that elusive note of moral seriousness that is the base note to Bresson's work.
Godard first cast her in La Chinoise (1967), as a member of a student cell grappling with Maoist political theory: beneath her earnestness we sense Wiazemsky coolly relishing the role, as if knowing that she embodies the worst nightmare of her parents' generation. She also thrived working with such European screen provocateurs as Marco Ferreri (The Seed of Man, 1968), while her haunted demeanour gave an eerie edge to the savage, obscurely mystical world of Pier Paolo Pasolini's hyper-subversive Theorem (1968).
Wiazemsky continued to act on screen until the late 80s, then directed a number of TV documentaries. She also co-wrote the screenplay of Claire Denis's 1994 TV film US Go Home, a 60s-set story of a teenage girl living in the Paris suburbs and anxious to lose her virginity. The subject couldn't be further than Wiazemsky's experience of growing up privileged and in the glare of media attention, but it's a film in which you feel that, however elusively, Wiazemsky gives us another angle on her own adolescence in a time of radical personal and social change.
The Bigger Get Bigger While Smaller Airports Suffer Greater Loss
Airports Council International (ACI) has released the latest edition of the World Airport Traffic Report. ACI's flagship publication, representing over 2,400 airports in 175 countries worldwide, reveals that the world's mega-hubs achieved passenger traffic growth of 5.5% year over year in 2016.
There were 46 airports with over 40 million passengers per annum in 2016 as compared to 18 airports in 2006. After years of consolidation and capacity discipline on the part of many airlines, the mature markets such as Europe and North America experienced an important resurgence in air transport demand, particularly at many of its large hubs.
On the other hand, a relatively higher proportion of smaller airports with fewer than 1 million passengers in 2006 experienced a decline in passenger traffic by 2016 compared with other size categories. This proportion tends to decrease inversely as airports increase in size. By 2016, 27.4% of airports that had fewer than 1 million passengers per annum in 2006 experienced a loss in traffic over that period.
"Despite the net gains achieved in both traffic volumes and operational efficiency, especially at hubs in major city markets across the globe, the downside of airline capacity shifts is that a proportion of smaller regional airports have either stagnated or experienced a reduction in nonstop destinations between cities," said Angela Gittens, Director General, ACI World. "It is important to highlight that the reason smaller airports remain in operation hinges on the fact that they contribute to the local, social and economic development of their surrounding communities. Strategies to ensure their sustainability are important if we are to have a robust aviation system."
In 2016, nine airports graduated to the 40 mppa category.
Barcelona (BCN, +11.2% or +4.4 million passengers)
Taipei (TPE, +9.9% or +3.8 million passengers)
Kunming (KMG, +11.9% or +4.5 million passengers)
Sydney (SYD, +5.2% or +2.1 million passengers)
Shenzhen (SZX, +5.7% or +2.2 million passengers)
Orlando (MCO, +8% or +3.1 million passengers)
Mexico (MEX, +7.7% or +3.1 million passengers)
Newark (EWR, +8.2% or +3.1 million passengers)
Shanghai (SHA, +3.5% or 1.4 million passengers)
ACI's forthcoming Policy Brief: Airport networks and the sustainability of small airports presents business models and policy recommendations that facilitate the sustainability of smaller airports as part of a broader network of airports under the umbrella of a single airport operator.
Passenger traffic:
Worldwide airport passenger numbers increased 6.5% in 2016 to almost 7.7 billion, registering increases in all regions except Africa, which had a slight decrease of 0.4% due to the region's 1.7% decrease in international passenger.
During 2016, the highest number of passengers traveled through airports in the Asia-Pacific region:
Asia-Pacific (2.73 billion, up 10.6% over 2015)
Europe (2.04 billion, up 5.2% over 2015)
North America (1.79 billion, up 3.8% over 2015)
Latin America-Caribbean (588 million, up 1.2% over 2015)
Middle East (369 million, up 9.4% over 2015)
Africa (182 million, down 0.4% over 2015)
Atlanta (ATL) remains the busiest airport on the globe with 104 million passengers in 2016. Traffic was up 5% over 2015 at Beijing (PEK) with 94 million passengers, maintaining second in world ranking. Third ranked airport, Dubai (DXB), also stayed in the same position as 2015 with 84 million passengers despite an impressive 7.2% growth throughout the year.
The world's fastest-growing airports with over 15 million passengers are:
Bangalore (BLR) (22.2 million, up 22.5% over 2015)
Hoh Chi Minh (SGN) (32.5 million, up 22.4% over 2015)
New Delhi (DEL) (55.6 million, up 21% over 2015)
Dubai (DXB) is still the third busiest airport in the world in overall passenger traffic, and has widened its leading position as the world's busiest in terms of international passenger traffic ahead of London-Heathrow (LHR) throughout 2016.
Shanghai (PVG) remains one of the fastest growing airports among the world's top 20 airports for passenger traffic, moving from 13th to 9th place and growing 9.8%.  Los Angeles (LAX) also had a high growth rate of 8%, moving from 7th to 4th rank in terms of total passenger traffic in 2016.
The world's busiest airports in international passenger traffic are:
Dubai (DXB) (83.1 million, up 7.3% over 2015)
London-Heathrow (LHR) (71 million, up 1.7% over 2015)
Hong Kong (HKG) (70.1 million, up 3% over 2015)
The world's busiest airports in domestic passenger traffic are:
Atlanta (ATL) (92.7 million, up 2.7% over 2015)
Beijing (PEK) (73.8 million, up 3.4% over 2015)
Chicago (ORD) (66.1 million, up 0.4% over 2015)
Air cargo traffic:
Worldwide airport cargo increased 4% in 2016 to 110 million metric tonnes, with mixed levels of growth across all six regions.
Hong Kong (HKG) and Memphis (MEM) take the first and second ranks respectively for the busiest air cargo airports with 4.6 and 4.3 million metric tonnes in 2016.
Airports in the Asia-Pacific region handled the largest amount of air cargo during 2016:
Asia-Pacific (43.4 million metric tonnes, up 5.4% over 2015)
North America (30.8 million metric tonnes, up 2.4% over 2015)
Europe (20.1 million metric tonnes, up 5% over 2015)
Middle East (8.8 million metric tonnes, up 2.7% over 2015)
Latin America-Caribbean (5.1 million metric tonnes, up 0.9% over 2015)
Africa (2.1 million metric tonnes, up 1.3% over 2015)
The world's fastest-growing airports handling over 250,000 metric tonnes of air cargo during 2016 are:
Moscow (SVO) (256 thousand metric tonnes, up 28.8% over 2015)
Doha (DOH) (1.76 million metric tonnes, up 20.8% over 2015)
Hanoi (HAN) (566 thousand metric tonnes, up 18.2% over 2015)
The world's busiest airports in international freight traffic are:
Hong Kong (HKG) (4.52 million metric tonnes, up 3.2% over 2015)
Incheon (ICN) (2.60 million metric tonnes, up 4.5% over 2015)
Dubai (DXB) (2.59 million metric tonnes, up 3.4% over 2015)
The world's busiest airports in domestic freight traffic are:
Memphis (MEM) (3.80 million metric tonnes, down 6.1% over 2015)
Louisville (SDF) (1.91 million metric tonnes, up 3.3% over 2015)
Beijing (PEK) (1.14 million metric tonnes, down 1.2% over 2015)
Aircraft movements:
Worldwide aircraft movements increased 2.7% in 2016 to 91.8 million, with mixed levels of growth across all six regions.
Atlanta (ATL) retained its position as the busiest airport in terms of aircraft movements, followed by Chicago (ORD) and Los Angeles (LAX).
Airports in the North American region recorded the highest number of movements in 2016:
North America (31.2 million, up 1.6% over 2015)
Europe (23.7 million, up 2.1% over 2015)
Asia-Pacific (22.9 million, up 7.5% over 2015)
Latin America-Caribbean (8 million, down 4.1% over 2015)
Africa (3 million, down 1.4% over 2015)
Middle East (2.9 million, up 7.5% over 2015)
Top 3 contributors to global aircraft movement growth by country share:
China (People's Republic of China) (660 thousand increase in movements representing a share of 27.6% of the global increase)
United States (510 thousand increase in movements representing a share of 21.3% of the global increase)
India (257 thousand increase in movements representing a share of 10.8% of the global increase)
All-Inclusive Pricing or Hotel-
Which meals are included?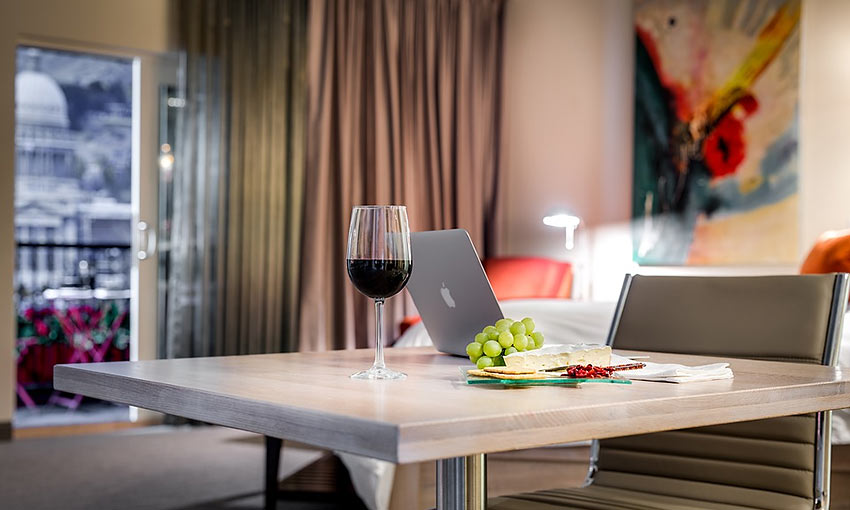 One of the first questions to ask about any all-inclusive offer relates to meal plans. How many meals are included?
Some all-inclusive offers will exclude certain meals. There are also likely to be specific times in which the meals can be taken. Meals offered at times that don't fit your other plans could become a problem — and missing them is really not practical, because you've already paid for them.
Most budget travelers know that on cruise ships, alcoholic beverages often are not included in a rate that is billed as all-inclusive by most lines. There are packages on cruise ships for buying alcoholic beverages that can be purchased as extras, but aside from those options, you'll pay extra for all drinks that aren't water, iced tea or coffee. If this is important to you, make sure you ask about the policy on alcoholic beverages.
Another matter: will your all-inclusive meal plans entitle you to eat in all of the resort's restaurants? Some of these offers exclude the best (most…MORE expensive) dining spots, sending the all-inclusive crowd to snack bars and buffet lines.
What nearby dining options are available?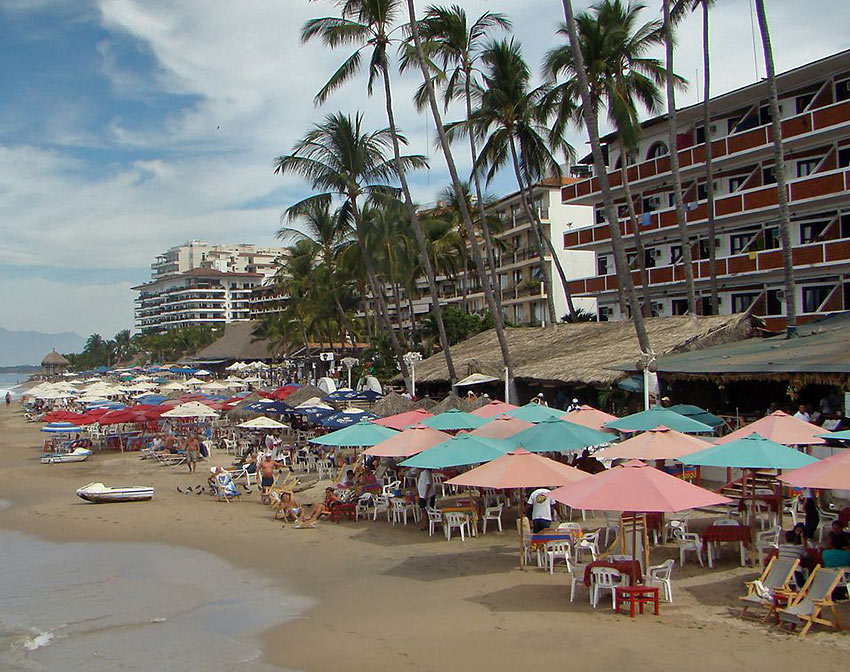 Before you agree to an all-inclusive deal that covers meal plans, you should do some research about dining options in area adjacent to the hotel or resort.
In a place like Cabo San Lucas, Mexico, there are scores of good restaurants in a relatively small geographic area. You might miss out on some excellent dining opportunities by signing up for meal plans that send you to the same place every day.
But other locations such as Boquete, Panama, dining options could be fewer in number and inconvenient to reach.
It's important to check with previous guests or the local visitors bureau about restaurants within walking distance or a short taxi ride from the hotel.
Which activities are included?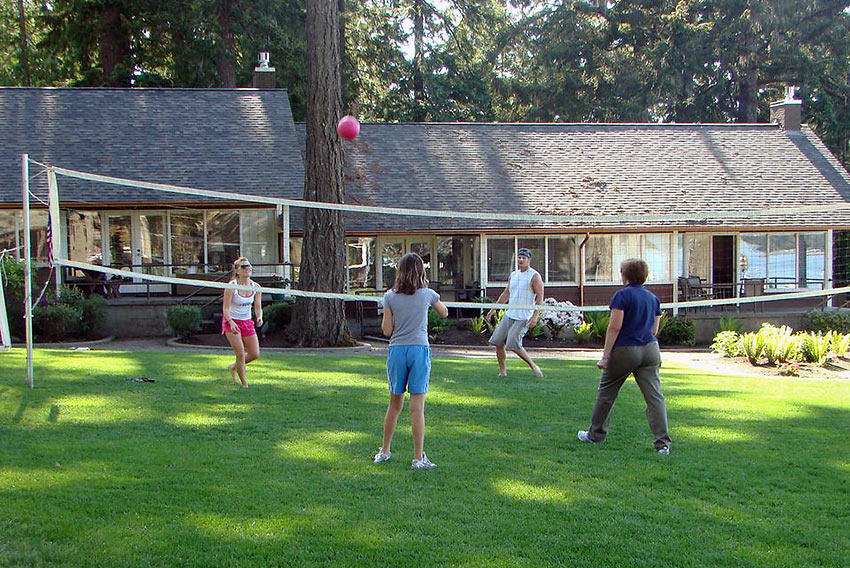 For many hotels and resorts, the phrase all-inclusive means your room rate and meal plans are covered. But what about other activities you might expect at a resort?
Are green fees included or at least discounted? What about tennis or water-based activities like kayaking, snorkeling or fishing?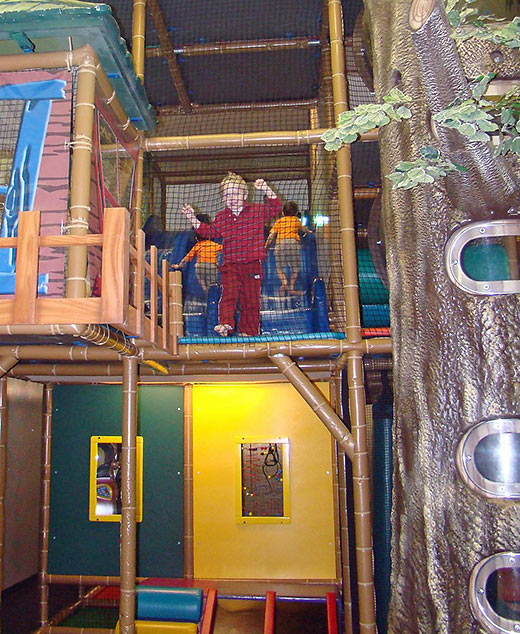 It is never wise to assume all or any of these activities will be covered in an all-inclusive agreement. Find out if hotel-only rates include these extras. If not, chances are good you'll still have to pay for these activities in an all-inclusive offer.
Is there entertainment for children and adults?
Large resorts usually offer a "Kid's Club" or some similar program aimed at entertaining children. A question to ask: how many of those activities are open in an all-inclusive pricing offer?
Some resorts with all-inclusive pricing plans don't include anything for children that wouldn't be available with a standard room rate. The same could be true for adults seeking evening entertainment.
If you'll have to leave the resort for nightlife, is it really that convenient to eat your evening meal on the property?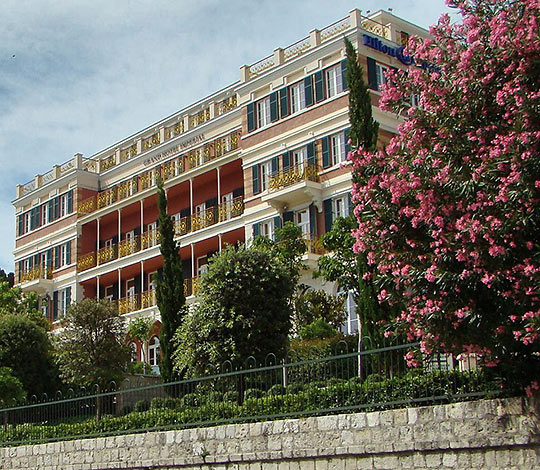 What other perks are offered?
The people selling an all-inclusive option might be under pressure to meet a quota. While this won't always be the case, the fact is that you are spending more money on the property than those with a hotel-only pricing arrangement.
Since deciding between hotel-only and all-inclusive pricing is a negotiation, it's only natural to ask if there are incentives for choosing the latter option.
For example, will there be any free meals or snacks included? Any discounts in the gift shops? What about free rides to the airport or to the center of the city?
Another perk-related issue: will you earn extra loyalty points? After all, you're spending more money than those with hotel-only arrangements. Why not at least inquire about extra points or a room upgrade?
As always, it never hurts to ask.
United Details How New Overbooking Compensation System Works
United Airlines launched a new voluntary overbooking compensation system Tuesday that will notify passengers upon checking in if they may be on a flight with potential overbooking problems. The notification will give passengers several compensation options, and if the gate agent chooses to rebook one or more passengers, travel vouchers will be issued.
After quietly testing the system last month in a handful of markets, today the Chicago-based carrier rolled out the new system in all of its United States hubs, including Chicago.
Now United management will get a much better sense of whether the system is working and whether it will remain in place for the long haul.
Basically, the new compensation system is set up to alert passengers at check-in (up to 24 hours before flight departure) whether they may be on a flight where overbooking could be an issue.
The alert will offer passengers on that flight — excepting unaccompanied minors and group bookings — the opportunity to decide the dollar amount in travel vouchers they would accept to change their reservation to a different flight.
A United spokesman said the alert will give each passenger three suggested compensation amounts to select from, as well as the option to name their own overbooking compensation figure.
The gate agent in charge of dispatching the flight in question will have all the compensation bid information in front of him or her if indeed one or more passengers need to be rebooked to handle an overbooking issue.
The gate agent will have the final say on which passengers are selected to receive compensation based on several factors, including which passengers came in with the lowest bids and whether any rebooked itineraries might create additional problems both for the passengers and for United.
If an overbooking situation arises and an insufficient number of passengers have volunteered to be rebooked in return for compensation in vouchers, then the situation becomes a matter of involuntary denied boarding. In such cases, United could wind up paying out up to $10,000 in hard cash to any passengers bumped from a flight.
United Airlines is a unit of United Continental Holdings (NYSE: UAL).
Experience the Sedona Art Scene
Unique art galleries offer something for everyone
Sedona's beauty has inspired and drawn in artists from all over the world making it a popular destination for art collectors. The galleries in Sedona offer a diverse selection that appeals to art enthusiasts of all types. Whether you're a collector of modern art, Native American pieces, or bronzes, Sedona's bustling art scene has it all.
Sedona's history as a vibrant art colony began when the pillars of the modern art world, Nassan Gobran and Max Ernst, opened the Sedona Arts Center. Modern art comes in numerous forms and is radiated throughout Sedona's art galleries.
Honshin Fine Art Gallery features the work of Nicholas Kirsten with the intention to communicate the unity of consciousness and life in all things.
Gallery of Modern Masters sells hand painted chandeliers and lamps, as well as glass wind sculptures and distinct photography of the area.
The Melting Point carries a variety of uplifting, fun, creative and whimsical glass items in the gallery. The gallery also offers glass blowing classes to make a masterwork of your own.
Sedona has been the home of Native Americans for centuries and has inspired artists from tribes including the Sinagua, Yavapai, Apache, Hopi and Navajo. Authentic Native American pieces like pottery, rugs and jewelry can be found all throughout the galleries in Sedona.
Turquoise Tortoise offers original fine art paintings, stone sculptures, bronze sculptures, pottery, war shirts, as well as an extensive selection of stone jewelry set in silver or gold. They also carry an extensive line of southwestern rugs woven by the renowned Zapotec Indians of Oaxaca, Mexico.
Goldenstein Gallery is known for its diversity of world-renowned local and regional artists in all media and styles including fine art paintings, sculpture, fine furniture, jewelry and kaleidoscopes.
Bearcloud Gallery embodies Native American spirituality and stories of ancient symbols.
Bronze is the most popular metal for cast metal sculptures and Sedona is known for the exquisite bronze statues located throughout the town, as well as in its galleries.
Mountain Trails Gallery Sedona is known for the quality of styles and subject matter including figurative, wildlife, still-life and landscapes, as well as work featuring western artifacts, historical narratives and cultural objects.
Exposures International Gallery of Fine Art represents nearly 100 artists from around the globe and is one of the largest and most unique galleries in the world.
Rowe Fine Art Gallery features traditional and contemporary southwestern sculptors, painters and jewelers.
Art galleries that are members of the Sedona Gallery Association offer a special showcase highlighting artists, special exhibits and art activities during the First Friday event of each month. First Fridays take place from 5 p.m. to 8 p.m. and are the perfect opportunity to experience Sedona's exciting art scene in anticipation of the holiday season.
Explore Sedona's vibrant art scene where you can find a wide variety of paintings, sculptures, jewelry, photography and much more. Whether you are looking to add to your art collection or buy a holiday gift for your loved ones, art galleries in Sedona make for the perfect stop. For more information on Sedona's art galleries, and to explore additional galleries, visit www.visitsedona.com/arts-culture/. For a unique arts and culture experience, discover the seven secret sites in Sedona's Secret 7