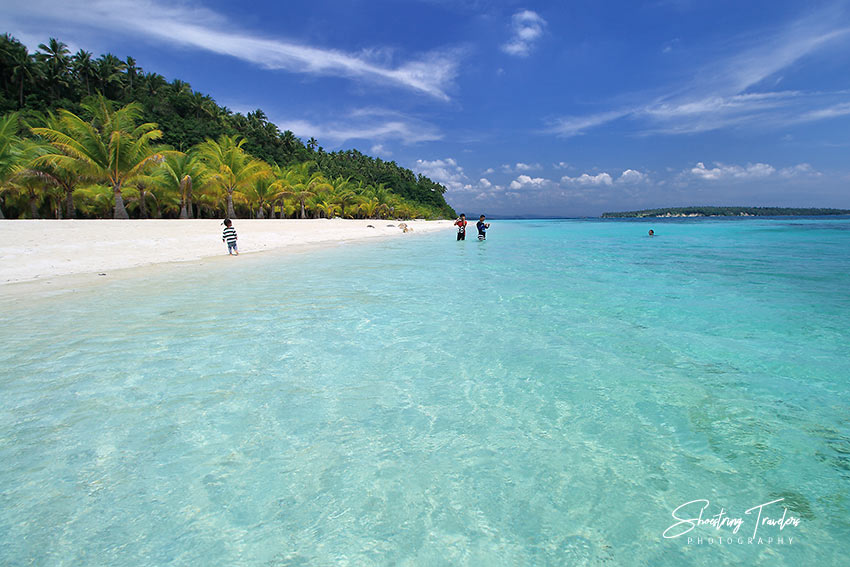 For decades the province of Masbate has been the cattle capital of the Philippines with its well-stocked ranches spread out over gently rolling hills. Cattle-raising here is so extensive that an annual rodeo festival in the provincial capital of Masbate City was launched beginning in 1993. But during our two visits to this province we discovered that Masbate offers so much more.
Three major islands make up this province – Burias, Ticao and Masbate Islands. The latter has the lone airport in Masbate with only one scheduled flight per day. The other two islands could only be accessed via ferries from Masbate City or the Luzon mainland and from experience many of them don't exactly offer comfortable rides. It is not surprising therefore that Masbate has such a small profile on the tourism radar. But this feature was essentially why we first visited this place.
Burias Island
Our first trip to Masbate brought us to San Pascual town in the island of Burias and it took something like 13 hours of combined land and sea travel not counting the waiting times between transfers. By the end of our first day of travel we were thoroughly whipped. Burias had better be worth the hassle, we thought. Fortunately it was.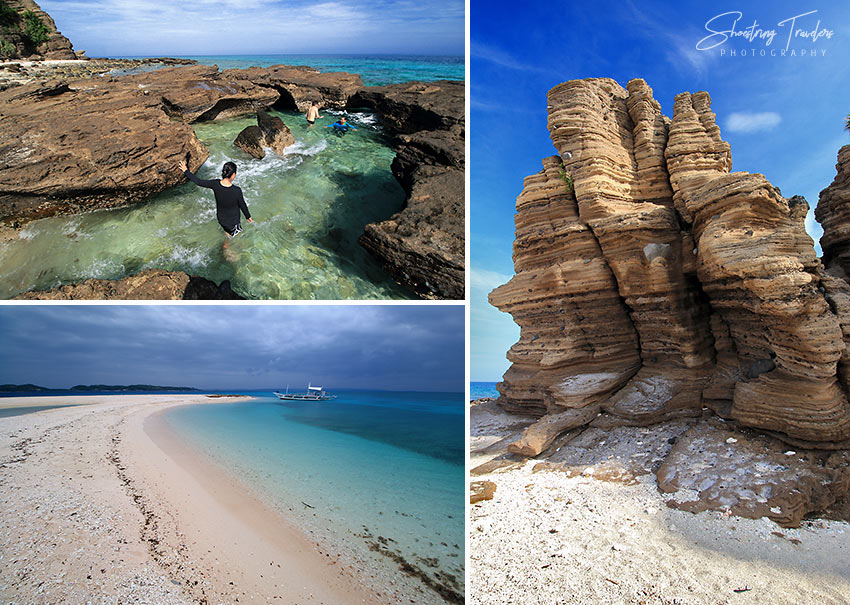 The main attraction in Burias is a group of small islands with pristine white sand beaches and peculiar rock formations. The first island we visited – Animasola Island – contains interesting rock formations and a natural swimming pool. Sombrero Island where we docked for lunch has a white sand beach with a shallow lagoon and a hat-shaped rock outcrop. Both islands are deserted except for a lone resort on Sombrero.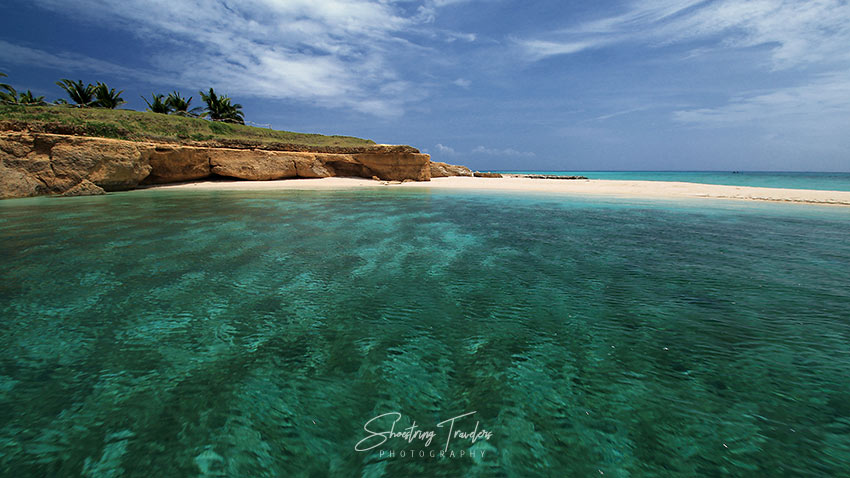 But perhaps the most gorgeous island in Burias is Tinalisayan with its white sandbar, crystal-clear turquoise waters and rust-colored sandstone cliffs. After our island tour we hopped into San Pascual town for a visit to the Balinsasayaw House that 80,000 swiftlets have turned into their nesting home. Rather surprisingly, we found out that we could view the birds in their nests up close without disturbing them. These nests are abandoned by the moms after their chicks hatch and fly away. These in turn are sold to make birds' nest soup and can fetch up to $10,000 a kilo.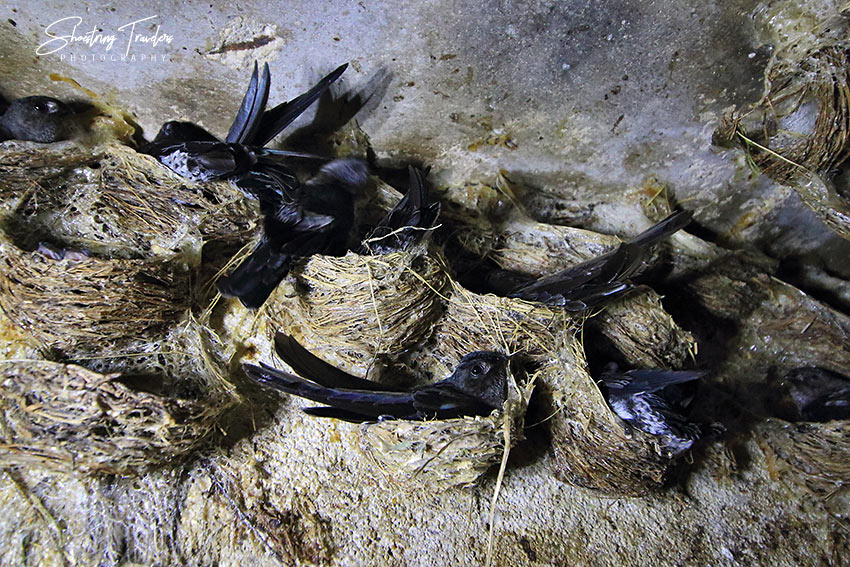 Ticao Island
We were in this island just last year primarily for a mission trip to help needy families in San Fernando town. But with Ticao hosting so many natural attractions, we'd be fools to pass up an opportunity to visit them.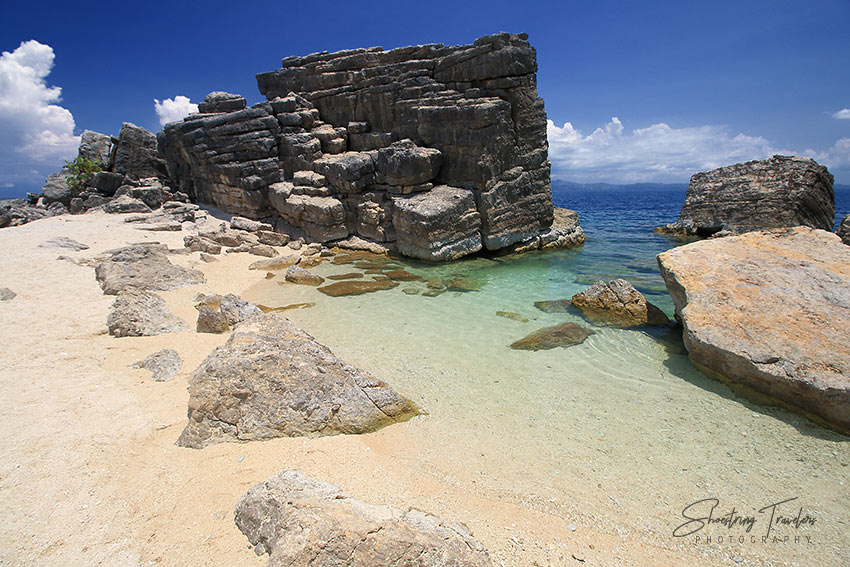 Just like Burias this island has the usual plethora of white sand beaches, rock formations and crystal-clear waters. But two extraordinary features set it apart from most island destinations in the Philippines. First is the huge stack of monolithic rocks on the white sand beach of Burubangkaso Island off the town of Monreal. These curious-looking rocks which look as if they were stacked by giants may actually be the handiwork of tectonic activity which is prevalent on this side of the Pacific.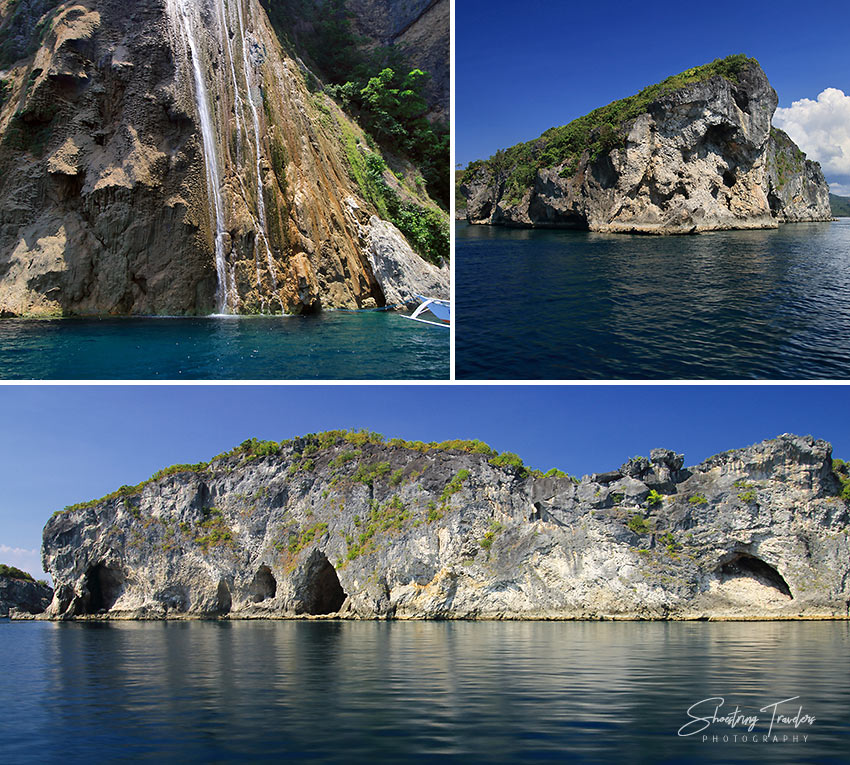 Not too far away from Burubangkaso are the Catandayagan Falls which appears like an ordinary waterfall until you realize that the 100-foot cascade plunges straight down a vertical cliff right into the azure waters of the Masbate Pass. The falls were reduced to a trickle during our summer visit but had we visited during the rainy months the views would have been more dramatic.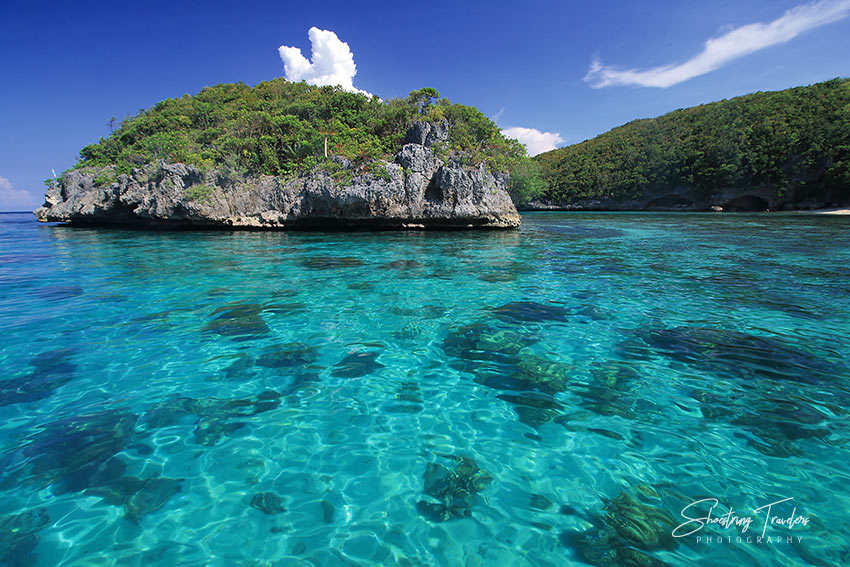 Also in Monreal is Halea Nature Park which probably best represents the raw beauty of Ticao. Situated at San Miguel Island in Monreal town, Halea offers gorgeous white sand beach coves, interesting rock formations and crystalline turquoise waters that contain rich and colorful marine life. There are even more rock islands and white sandy beaches scattered on the approaches to Halea from Monreal town that we didn't have the time to visit.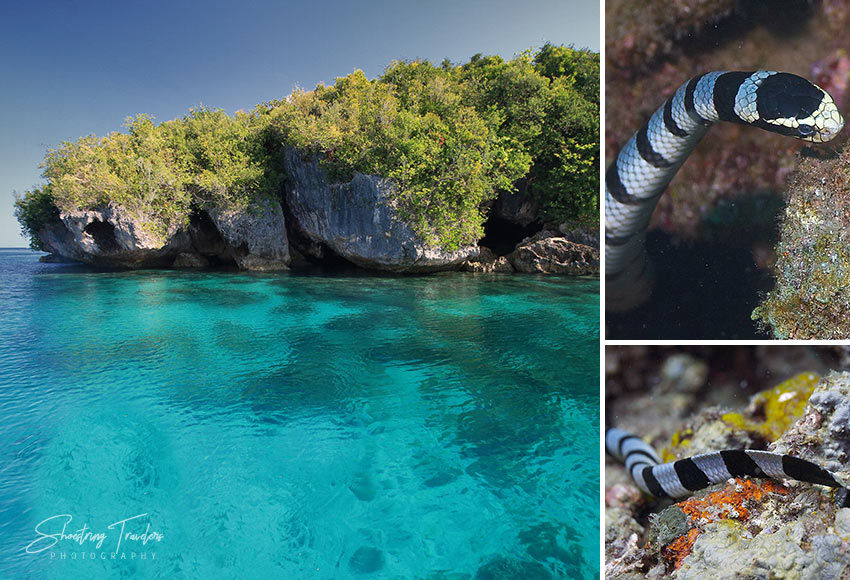 Wildlife encounters? Besides observing the rich coral reefs around Ticao, dive enthusiasts can also venture into the Manta Bowl at Ticao Pass to see huge manta rays and other pelagics such as whale sharks and hammerheads among others. Another intriguing wildlife encounter is at Minalayo Islet just off the coast of Batuan town. Known popularly as Snake Island, Minalayo is a breeding place for venomous but shy and reclusive banded sea kraits.
Masbate Island
The island that bears the name of the province is the more commercialized of the 3 major islands but still has wide swaths of practically untouched natural attractions. The provincial capital – also named Masbate – is the site of the annual rodeo festival. We just missed this festival by 3 weeks when we checked into one of the hotel resorts in town last year. Even then we could have toured the cattle ranches in the island such as Sese Brahmans Ranch in Balud where you can learn how to crack a bullwhip, ride a horse and lasso and drive livestock.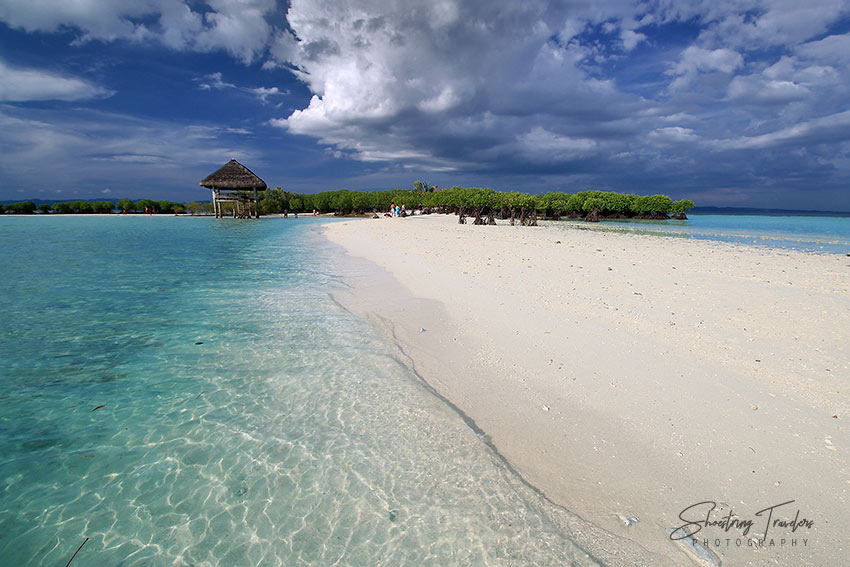 Masbate City itself has very few attractions to offer but just a 15-minute boat ride away from our resort hotel is Buntod Reef with its marine sanctuary. Damaged by illegal fishing methods in the past, Buntod Reef has since been rehabilitated and visitors can now enjoy its rich marine life, beautiful white sandbar, crystal-clear aquamarine waters and prolific mangroves.
Just like the rest of the province, Masbate Island has a proliferation of beaches. Just a 40 minute drive from Masbate City proper is Bituon Beach in the town of Mobo. And then there is Porta Vega Beach Resort in Dimasalang with its dwarf coconut trees and Roman Catholic chapel, one of the most stunning beaches we've seen in a while. Less than an hour's boat ride away from Porta Vega are the islands of Deagan and Hamorawon, the latter known locally for its pink sand beach.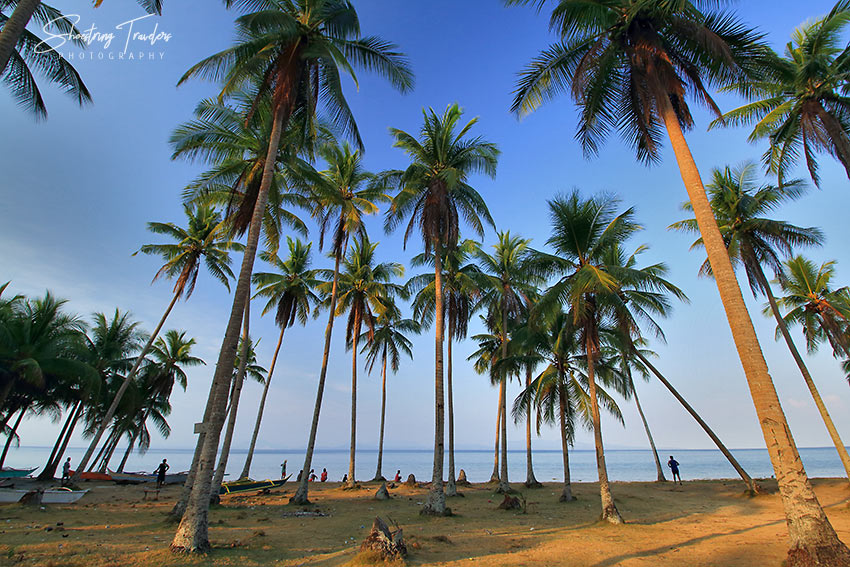 The destinations mentioned above form just a tip of the iceberg that makes up Masbate's tourism potential. Further south from Dimasalang are the towns of Placer, Pio Corpuz and Esperanza with gorgeous islands and beaches. South of Masbate City is the town of Balud with beautiful, powdery white sand Palani Beach and Jintotolo Island and Lighthouse. But perhaps the most intriguing destination is the western town of Aroroy with a large collection of relatively unknown beaches, coves, sandbars and rock islands. We would have been in this town this month for another mission trip had it not been for the Covid19 pandemic.
The sheer volume of attractions that Masbate offers makes it a location we can keep coming back to, with its relative anonymity (for the time being) providing an added incentive.
Oh, and by the way, we've never been to a cattle ranch in Masbate.