Raoul's 2 Cents
The Enemy
Art called me yesterday and told me he had just returned from the Keck USC Hospital in East Los Angeles. He expected to encounter a mob of Covid-infected people. Instead, the hospital was quiet. Hardly anyone there. He visited several floors and there was no sign of a pandemic. The news has been painting a very dire situation so what's going on?
Maybe that hospital is an exception. But I can't help wonder if we are getting fake news. Let's face it. We live in a world of political, greedy and evil opportunists. You won't see them if you join the noise of the parade, You need to step back and watch the parade from afar.
I remember when I joined a demonstration against the establishment back in my wild college years. I was in the middle of an angry picket. Since I was pretty tall, I could see the beginning of the line about a hundred feet away. I could see a police regiment with clubs blocking the procession. Then people started to scream in terror. The parade started to split right down the middle. I told my friends who were with me to move to the side. In a few minutes the regiment had reached our spot bashing the heads of the demonstrators. Seeing us standing on the side, they assumed we were just spectators and they left us alone. "That could have been me," I thought. And for what? I didn't really understand why I even joined the movement. My friends said it was for a good cause. They said it would be safe. They said so many things that I never bothered to check. I was so sure yet I was so foolish.
Whose news do you follow? Who do you believe? Have you listened to the "dark side?" You may have your set of facts but have you heard their set? Some people are blinded with hate and so sure of themselves that anyone who  holds a different viewpoint is labeled as an enemy. I believe intelligent people disagree because they are not fed the same information and ego gets in the way of honest discovery. That's when we all lose.
But this is just me.
Keep safe and hold on to your faith. TGIF people!
Raoul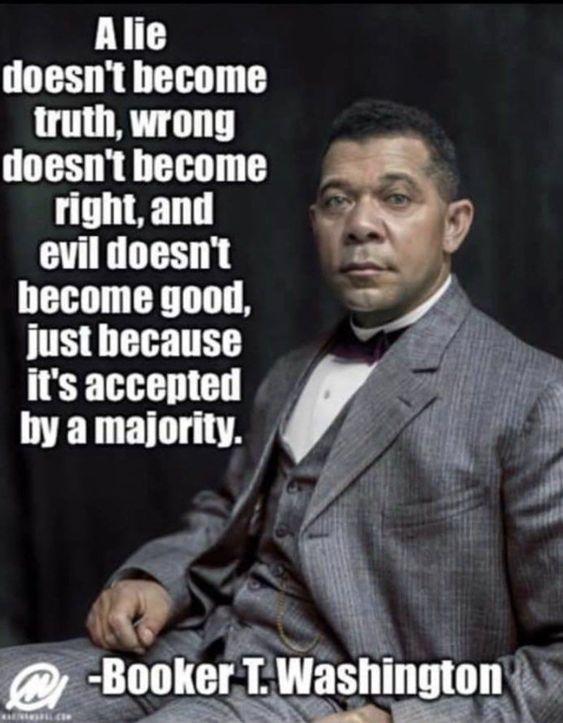 Joke of the Week
Thanks to Peter Paul of S Pasadena for sharing this joke.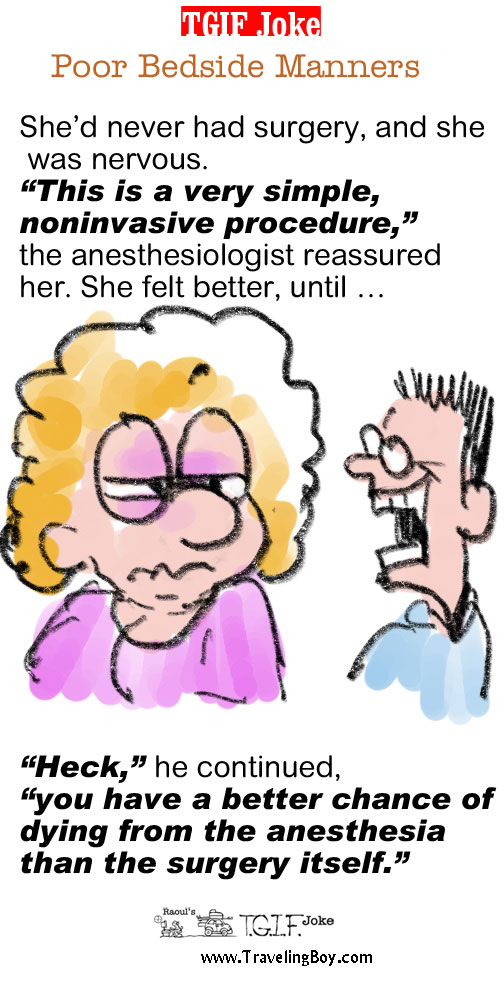 Video: Diego Gets Coffee
Thanks to Mario of Manila for this funny interaction between Diego and the overly-accommodating barista.
Video: The Craziest Bus U-Turn Ever
Thanks to Mike of New York for showing us this insane bus driving test.
Video: A Call From a 13-Year Old
Thanks to Mario of Manila who shared this video. In light of all the suffering many are facing today, there is hope when you see the world in a young man's eyes.
Video: Mine's Better Than Yours
Thanks to Jeff of Arcadia, CA for this friendly neighborly competition.
Don's Puns
Thanks to Don of Kelowna, B.C.who loves puns. This isn't really a pun but it's still a play of words.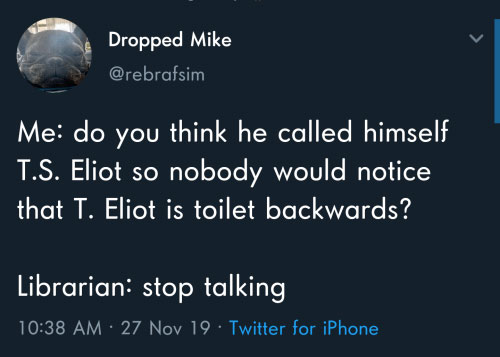 Parting Shots
Thanks to Maling of Caloocan City, Philippines. A clever idea gone bad.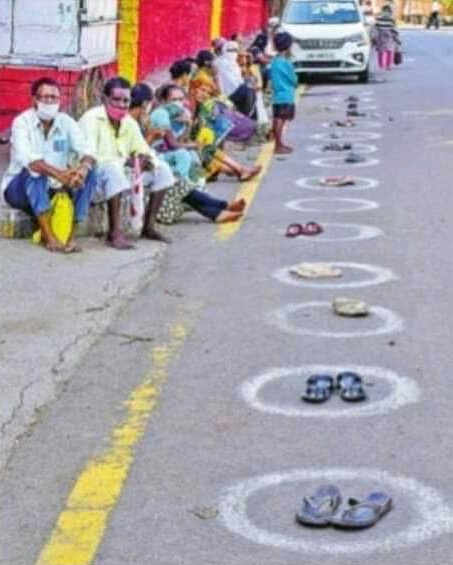 Thanks to Don of Kelowna, B.C. Don't be frightened. It's just me!