Vancouver, Washington
My wife and I just got back from a week-long vacation in Vancouver, Washington.
When you say Vancouver, most people think of Canada so I thought it might be good to share bullet points about Portland/Vancouver (I use the names interchangeably):
Although our destination was Washington state, our plane landed in Portland airport because Portland is the Northernmost tip of Oregon and Vancouver is the Southernmost tip of Washington state. They are divided by the Columbia river. Many locals commute over the bridge everyday.
Portland is more expensive to live in than Vancouver. Both are undergoing major development. Residential homes and apartment buildings have increased in the last 7 years.
Real estate is cheaper by at least 100K than California with Portland being one of the fastest growing city in America.
Gas per gallon is twenty cents cheaper than California.
This is timber country. Green foliage all around even during the heat of summer. Christmas trees are grown here. Trains, barges and trucks are the most common mode of delivering the raw timber.
They say it rains a lot.
Polite and friendly people. Did not hear a single car horn. Seems to be less stressful.
4 seasons – with winter only lasting a week at the most — then all the snow disappears leaving just the cold.
Lots of people move here from California. A melting pot of cultures. Our Uber and Lyft drivers were from California, Ethiopia and Texas. A growing Asian population.
Lots of fresh lakes and rivers filled with Salmon, trout, and other fresh water fishes. Lots of private boats and yachts.
No sales tax in Portland. I repeat : NO SALES TAX!
Breweries are  sprouting all over in Portland. It's the craft beer center of America.
Tech companies are a major industry. Of course 300 miles north is the headquarters of Microsoft, Amazon, Starbucks and Zillow.
It is a "sprawling" community so you need a car to move around. Not a lot of public transportation.
Very "progressive" politically
It has better climate and overall cost of living than California. Wouldn't mind moving there.
Go to Mount Ranier where the snow never melts — even during the hottest days of the year. It's about a 2 hour drive north. Enjoy waterfalls, thousand year old sequoias, clear rivers and an assortment of plants and trees.
Visit the Japanese garden and the Rose Garden then promenade along 23rd Street for quaint shops.
The highlight of our trip was nature tripping. God has indeed blessed this country with His glory.
"Portland is where young people go to retire." 
— (One of the more famous quotes of Portland) Fred Armisen
TGIF people!
Talking Pet
Shared by Tom of Pasadena, CA
Here's a cute joke. Sharing this for the sake of the new subscribers.


Tom Cruise Forces James Corden to Skydive
Sent by Charlie of New Jersey
A fun video of Tom Cruise, the "stunt actor" and James Corden, the overweight Late Night Talk Show host. It's pretty long but entertaining.

Fergie's Bad Lip Reading of  "Nobody Wants My Bread"
Sent by Peter Paul of South Pasadena, CA
This has been around but if you haven't seen this, you're bound to crack up. Well done. It's like she is really singing this.

Global Super Tanker
Sent by Don of Kelowna. B.C.
California and neighboring coastal states are currently beset with disastrous forest fires. These flying fire trucks are our best line of defense.
Despite all these, I still think someone can come up with a cheaper, more effective solution. If you figure this out, you'll be a millionaire for sure.
Don's Puns
From Don's collection of puns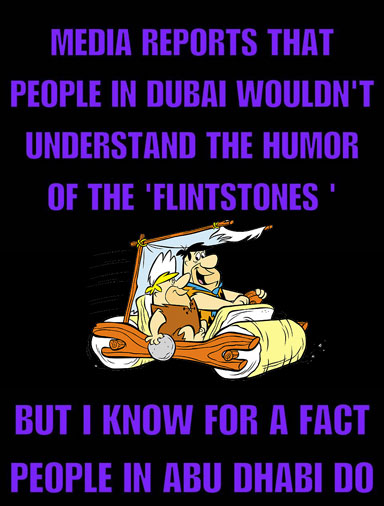 Parting Shot
Thanks to Don of Kelowna, B.C. who shared this photo