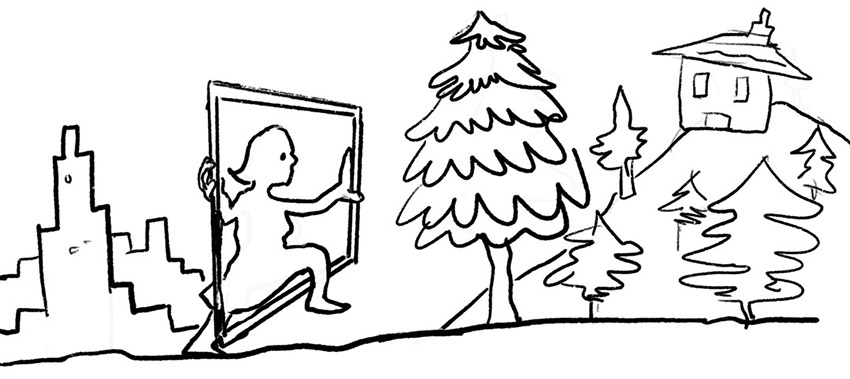 Another name for paradise is: Manitowish Waters, Wisconsin where I spent the last six days on holiday. My daughter, her family and I stayed at the home of her husband's cousin Mike. He and his wife Nancy have lived in this wonderful home for decades. Mike cooks everything from soup to nuts as long as anyone is hungry. Everything starts with his first cup of coffee in the morning! Without it, "The Little Engine that Could" doesn't go. But once that first cup of coffee hits his gullet, he's banging pots and pans all over the place and everything he cooks is heavenly.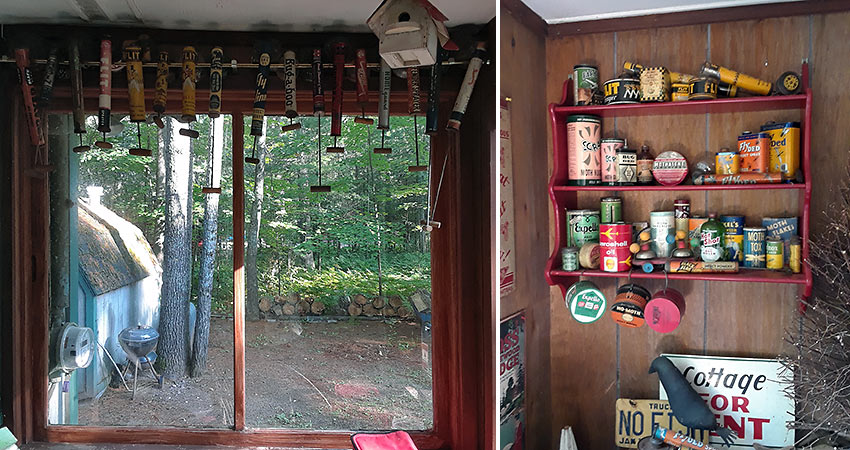 Mike and Nancy have hunted for antiques and other oddities for years. Everywhere you look in the house you see something different or unique and many of their treasures will bring back many of your fondest memories starting with the front porch. The window on one side has no curtain, but a curtain rod that holds a valance that is made from seventeen old metal bug spray cans! On the other side of the porch is a shelf filled with every different size and color cans of bug killer you have ever seen.
There are advertising posters in every room of the house and the colors still remain vivid after many decades.  Each bed in the house has its own beautiful quilt and they are both colorful and unique. They are almost too beautiful to pull back to go to sleep. But once you do, you're off to the world of "Wynken, Blynken and Nod." A bedtime story I told my children about three children who sailed away amongst the stars in a beautiful red boat shaped like an old wooden shoe.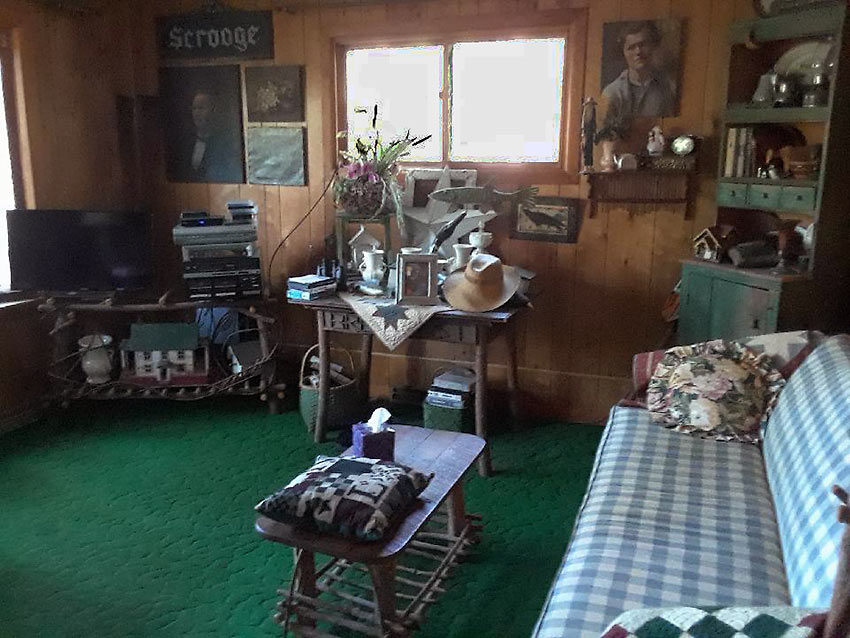 The kitchen has a small farm house table and the chairs are painted in the most beautiful French blue and cream color. If this table could talk, I wonder what stories it would tell. I wonder how many people fell in love at this table, or how much joy, laughter and sadness were shared, all the family celebrations over its long lifetime, not to mention all the wonderful meals and scrumptious desserts that most have been eaten there.
The house is on the Manitowish River and Mike has a pontoon boat that is like a "Giant Couch." We all relaxed, talked and fished almost every day we were there. My grandchildren Emily and Kai caught and released their shared of fish. The river was calm and beautiful to be on no matter what time of day. There were small aircraft overhead and you could tour in a bi-plane if you wished.
I have been on many vacations throughout my life, but none of them compare to the time I spent in Manitowish Waters, Wisconsin. Peace, tranquility and beauty were everywhere you looked. There are a million trees there and the color green comes in so many different shades that it is absolutely intoxicating to look at.
The only thing that could have made our trip better is if the autumn leaves were falling.