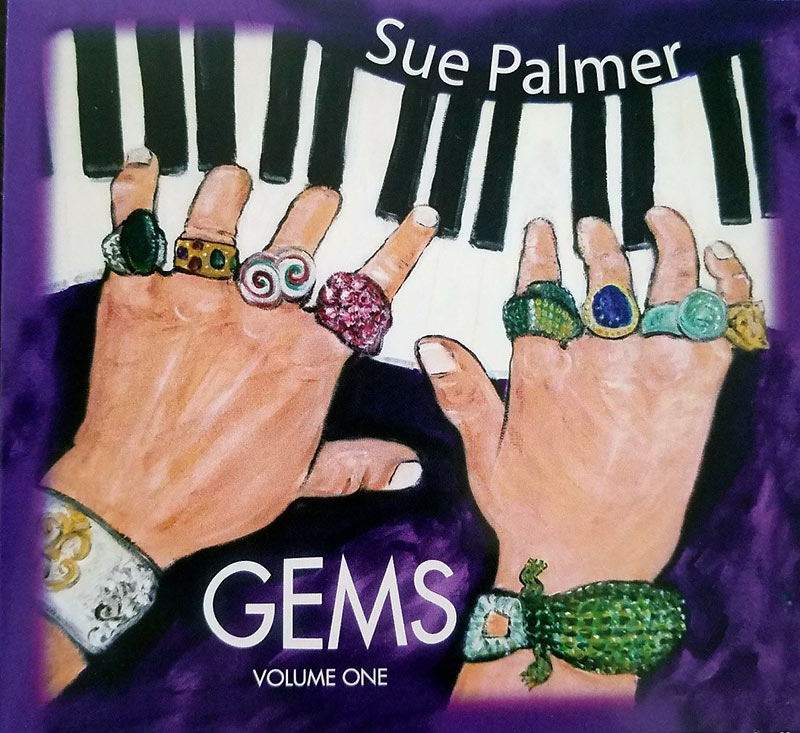 You know it's going to be a good day when your mailman delivers a big fat CD right to your front door. And it's extra special when it comes from the reigning Queen of Boogie, Sue Palmer. Sue has put together a collection of 20 songs that she says are "particular favorites" from an immense archive that dates back almost 40 years. With an extended musical cast of peers, old friends and special guests, GEMS Volume One is a snapshot into the life and career of this gifted performer.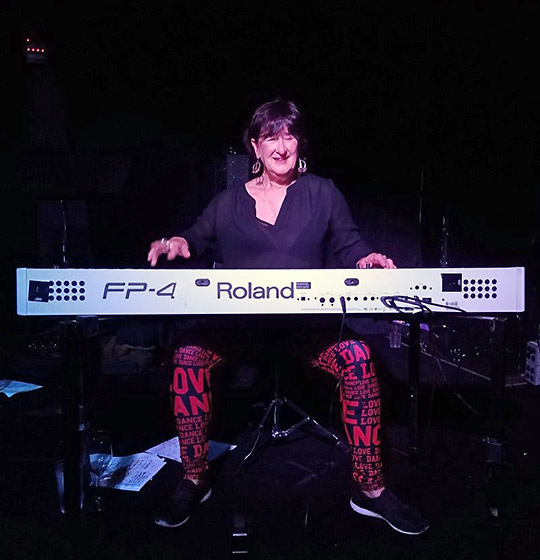 From the moment the disc opens, the left hand of Sue gives notice that Boogie Woogie is where her heart beats. The remaining 19 tracks show how prolific and versatile the woman can be. The homage to Duke Ellington with Sue's Motel Swing Orchestra is stellar as are all the straight ahead jazz elements found in this recording, and there are many.
Janiva Magness makes a surprise appearance with 2000 LBS of Blues in a cajun-flavored 'Why Did You Go Last Night?' This Clifton Chenier classic is a pure West Coast stroll with Sue's accordion skills being offset by Roger Baldwin's thick, nasty harmonica!
The years Sue spent working with Candye Kane are lovingly preserved here so expect an abundance of fun and quirkiness. Their version of 'These Boots are made for Walkin' prove accordions, banjo's and Nancy Sinatra rock. 'Motel Mambo' evokes the golden days of Johnny Otis' Barrelhouse and Central Avenue's Club Alabam. 'Git it' by Suaro is from Sue's earliest recordings when she was part of Ms. B. Haven "an all women's rock band from the late 70s." Each track seems to capture a moment in time and that is reinforced on 'Aloha Oe.' Adrian Demain is a monster on the lap steel and when Sue breaks out a ukulele you can almost feel the North Shore breeze.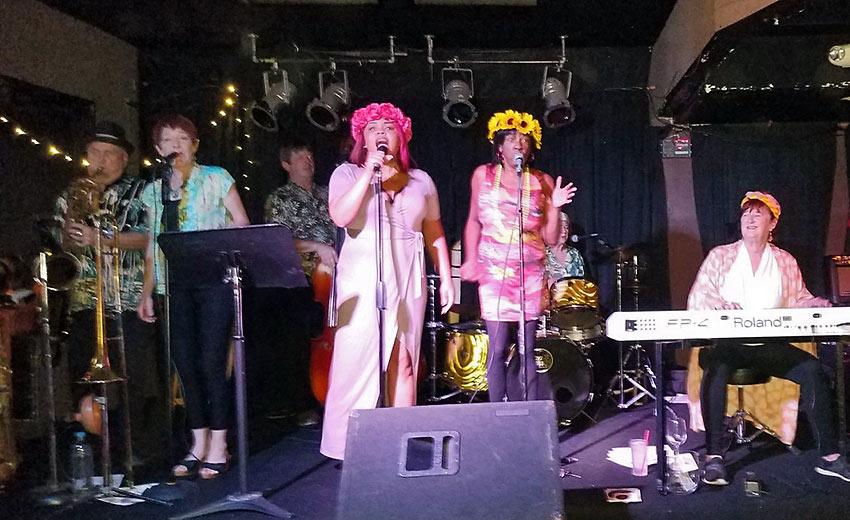 There are so many other vocalists, Deejha Marie, Sharifah Muhammad, Missy Andersen, Preston Coleman, Earl Thomas, Molly Stone, David Mosby… and guitarists, Steve Wilcox, Jimmy Woodard, Heine Andersen, Laura Chavez… and an unbelievable horn and rhythm section, Sharon Shufelt, Jonny Viau, April West, Pete Harrison, Thomas Yearsley, Daniel Jackson, Gilbert Castellanos, Rob Thorsen… and a cast of thousands.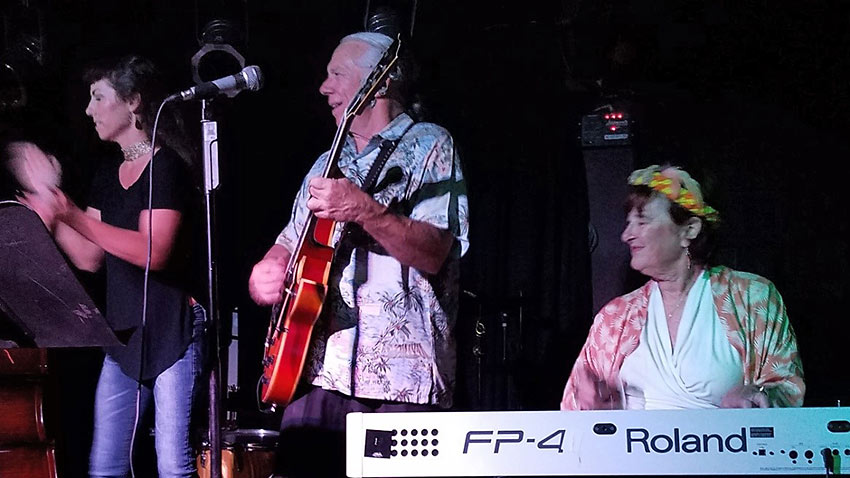 If you want the complete lineup, pick up your own copy at the CD Release party for Sue Palmer's GEMS Volume One, Tuesday July 3rd, 2018. Bring your friends and your dancing shoes to Tio Leo's at 5302 Napa Street in San Diego. Show starts at 7:30PM, don't be late.